First NATO counter-hybrid warfare team to deploy to Montenegro
by
Slobodan Lekic
November 8, 2019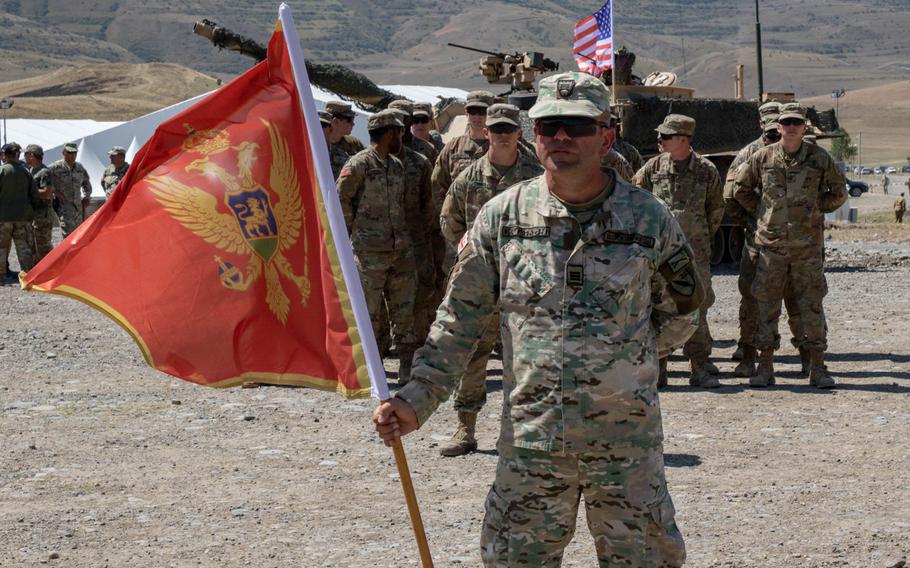 NATO is deploying a specialized team to Montenegro to try to thwart hybrid attacks by pro-Russian factions against the small Adriatic nation, which holds its first elections since becoming an alliance member next year, officials said.
The team is expected to arrive in Montenegro in the near future, the defense ministry said in a statement.
The team being dispatched to Montenegro will be the first to be deployed by the alliance, which established specialized counter hybrid support teams last year to help member nations prepare and defend against multipronged, often covert operations.
The announcement of the deployment came days after the U.S. military sent an elite cyber team to the Balkan nation to protect networks and study the tactics of adversaries like Russia. The twin deployments of allied hybrid warfare and cyber specialists illustrate the seriousness with which the U.S. and its NATO allies are taking the threat of Russian meddling in the Balkans, a region U.S. military commanders in Europe have warned could be the Continent's next security flashpoint.
Hybrid warfare uses cyberattacks, the disruption of energy supplies or financial services, disinformation campaigns that seek to undermine public trust in government institutions or deepen social divisions, as well as conventional tactics, non-state actors and psychological warfare to destabilize an opponent.
Montenegro was targeted by a hybrid attack during its elections in 2016, when officials in Podgorica and other NATO countries say Russian and Serbian operatives launched an abortive bid to try to oust the Montenegrin government, and ran disinformation campaigns aimed at influencing the country's elections and prevent it from joining the alliance.
Despite the failed coup, the Balkan country of 620,000 people became the 29th member of NATO in 2017. In May this year, a Montenegrin court sentenced suspected Russian military intelligence agents, several opposition politicians with ties to Serbia and others to jail over the failed coup.
"Having learned from experience, Montenegro is working on improving its national capabilities to counter contemporary security challenges," said the defense ministry, announcing the looming deployment of the NATO team.
Montenegro is set to hold elections next year – the first since it joined NATO. Ahead of those elections, the opposition in Montenegro is campaigning on an anti-NATO platform and "receiving support that is not only political" from Serbia and Russia, said Balkan security consultant Zoran Kusovac.
"The coup attempt in 2016 shows that Montenegro is not new to unconventional and hybrid threats," said Kusovac. "So it's no surprise that NATO is taking steps to ensure that the campaign and elections will be democratic and peaceful."
lekic.slobodan@stripes.com