Family of soldier accused in Okinawan's death hires PR firm
by
David Allen
January 14, 2010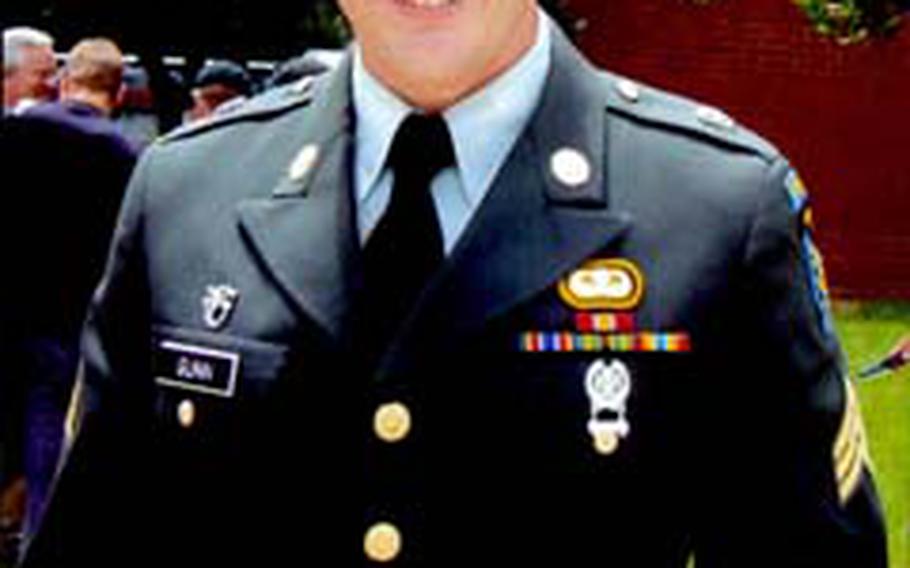 YOMITAN, Okinawa — The family of a soldier charged in a fatal traffic incident here has hired a Mississippi public relations firm to "set the record straight."
"The local press on Okinawa has been misreporting this case all along," Reed Guice said Tuesday in a telephone interview from his Biloxi office.
The Guice Agency is primarily an advertising firm, but Guice said he is a friend of the family of Staff Sgt. Clyde A. Gunn, 27, a member of 1st Battalion, 1st Special Forces Group at Torii Station. The agency has issued news releases and pictures of Gunn to media in the States and Japan, stressing Gunn's reputation on the Gulf Coast as a "Renaissance Man" who captained the local high school football team, studied opera and volunteered to serve as a combat medic with the Army Special Forces.
Gunn was indicted Jan. 7 in Naha District Court on a charge of vehicular manslaughter in the death of a 66-year-old Yomitan man before dawn on Nov. 7 on a village road. He was handed over to Japanese police under the terms of the U.S.-Japan Status of Forces Agreement. He's being held at an undisclosed police station.
On Sunday, police referred additional charges of leaving the scene of an accident and failing to render aid to the prosecutor's office, which has 20 days to seek an indictment.
"From the situation of the accident site, the injuries of the victim and the damage to the vehicle, and through various investigations, we obtained sufficient evidence to prove unlawful acts of the suspect, violating traffic laws, which require the driver to aid his or her victim and report the accident to police," a police spokesman said.
Guice stressed that the indictment charged Gunn with "negligence resulting in a death" and not hit-and-run, as described in some news accounts.
On the day Gunn was handed over to Japanese custody, the Army submitted a letter to Naha District court offering to guarantee his bail and responsibility for custody pending trial.
Gunn, of Ocean Springs, Miss., is the son of Biloxi attorney Clyde H. "Buddy" Gunn III. He is accused of hitting Masakazu Hokama "while driving inattentively" to his Yomitan apartment at 5:50 a.m., according to the indictment.
Hokama's body was discovered some 12 hours later in bushes at the side of the road. Gunn was identified as a possible suspect when he took the car he had been driving to a local body shop for repairs. His attorney, Toshimitsu Takaesu, said Gunn told him he knew he had hit something that morning, but did not see a body when he stopped his car and looked around.
After three initial interrogation sessions, Gunn stopped speaking to police after a statement the soldier made was allegedly mistranslated. He has continued to remain silent, Takaesu said Tuesday.
Gunn is demanding that any questioning be videotaped with his lawyer or military representatives present.
"The family is concerned that his rights are not being protected," Guice said. "His father said he was very concerned about his son being in a foreign land dealing with a government that does not offer the same rights to its citizens as we do in the U.S."
Gunn's father visited Okinawa after the incident and met with Takaesu and Army officials. He is set to return to the island in the next few days to support his son, Guice said.
Stars and Stripes reporter Chiyomi Sumida contributed to this report.