DODEA reinstates middle school track in Japan for this year
---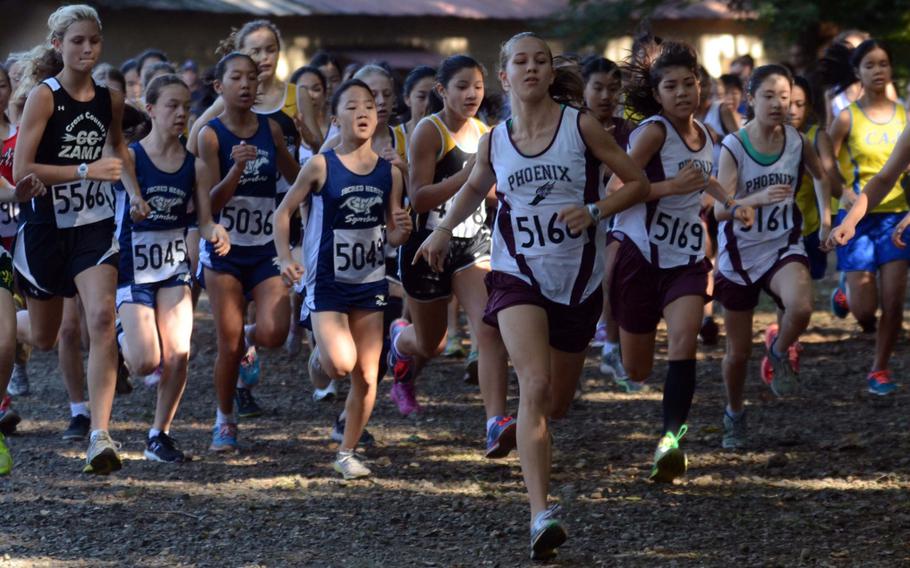 YOKOTA AIR BASE, Japan — Some middle school athletes in Japan will be allowed to participate in track meets this year, despite rules against funding sports at those grade levels, according to the Department of Defense Education Activity.
In an effort to cut costs, DODEA announced last week that it would strictly enforce a prohibition on students representing middle schools in competitive sports, such as cross-country, track, golf, tennis and wrestling.
Middle schoolers in Japan have been allowed to compete in cross-country, wrestling and track for many years, so some parents were upset, particularly with the change announced only a month before the start of track season.
However, in a Jan. 30 letter to Yokota Middle School parents, DODEA Japan District superintendent Lois Rapp said their children would be allowed to participate in competitive track this year.
"I regret that we did not address this sooner to give everyone adequate time to adjust," Rapp wrote. "Based on your feedback, we are now planning on allowing the middle school track team to compete in the 2014 spring season as requested."
Funds are not available to support middle school sports transportation, Rapp wrote.
A similar compromise is under consideration for Yokosuka Middle School, where students also have participated in competitive sports, according to DODEA-Pacific spokesman Charly Hoff.
"All DoDDS (Department of Defense Dependents Schools) Pacific middle schools will be required to follow an intramurals-only model next school year," Rapp wrote.
DODEA Pacific Director Dr. Linda L. Curtis will host a parent forum at 4:30 p.m. Thursday at Yokota High School.
---
---
---
---