DODEA gives students on military bases a break on grades due to coronavirus woes
by
Kim Gamel
April 29, 2020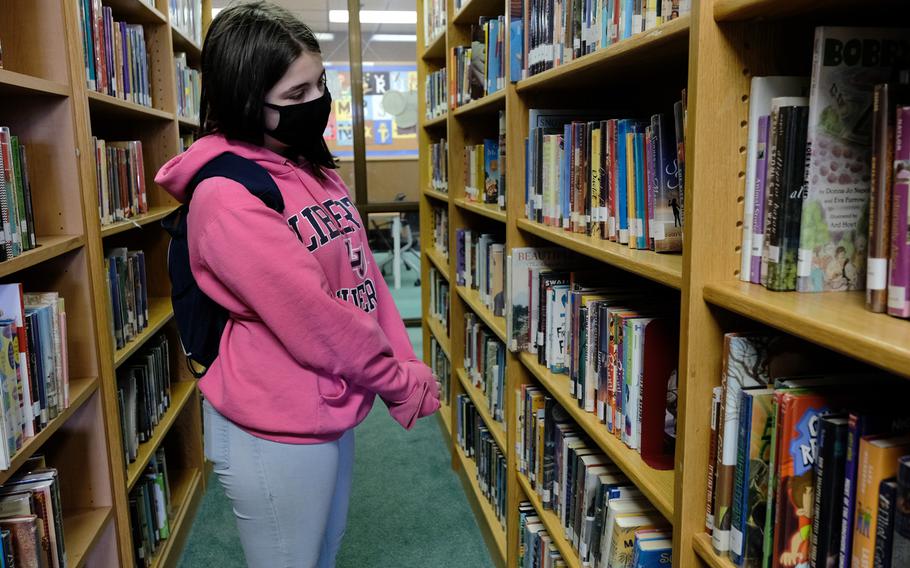 Stars and Stripes is making stories on the coronavirus pandemic available free of charge. See other free reports here. Sign up for our daily coronavirus newsletter here. Please support our journalism with a subscription.
SEOUL, South Korea — Students on U.S. military bases will get the higher grade from the last two quarters of the school year to help those struggling with home studies and other difficulties during the coronavirus pandemic, the organization that oversees the schools says.
The Department of Defense Education Activity in an April 24 memo explained the grade expectations are aimed at making sure students aren't disadvantaged needlessly as schools have been closed for several weeks.
Teachers will maintain normal grading procedures for the fourth quarter, but once those grades are calculated they will be compared with the grades received in the third quarter, DODEA said.
"Students will receive the higher of the two grades for each course on their Q4 report cards," it said.
DODEA also has advised teachers to show flexibility with missing or incomplete work by offering students options to finish or redo assignments.
"Any student who has attempted an assignment can receive a grade no lower than 50% on the assignment," it said, adding that seniors who were on track to graduate when schools closed will be able to do so.
DODEA also explained the guidelines, which apply systemwide, in a question and answer style fact sheet published online.
The practices "provide a path that encourages student engagement and learning, while ensuring students are held harmless for a situation out of their control," DODEA director Thomas Brady said in the memo.
"Feedback on learning activities and ongoing assessments are critical to improving student achievement, whether in the classroom or in distance education settings," he said.
The military schools have followed those in local communities in closing and launching online classes as the virus that first appeared in China late last year began spreading globally.
Many students along with parents and teachers have struggled to adapt as the closures have extended past spring break.
DODEA-Pacific has not announced whether schools will reopen this year, saying it is working closely with headquarters and military leadership to monitor local conditions.
"The safety of students and staff is our highest priority, and we will not resume in-person classes until it is safe to do so," spokeswoman Miranda Ferguson said Wednesday in an email. "While we do not have an anticipated date for the reopening of our school facilities at this time, we are investigating ways schools could potentially reopen while meeting [health protection condition] guidelines."
gamel.kim@stripes.com Twitter: @kimgamel