DOD: Taliban leader targeted, likely killed in drone strike
by
Tara Copp
May 22, 2016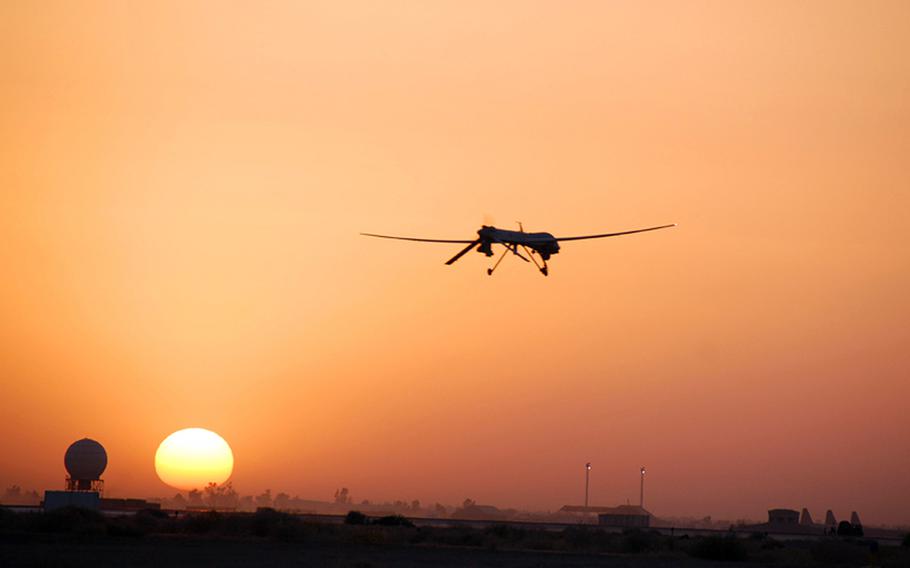 WASHINGTON — Taliban leader Mullah Akhtar Mansour was likely killed Saturday in a drone strike in Pakistan, the Pentagon announced.
Saturday's early morning airstrike, authorized by President Barack Obama, was conducted by multiple unmanned aircraft operated by U.S. Special Operations Forces. The strike targeted Mansour and another unidentified male who was traveling with him in a vehicle in a remote area along the Afghanistan-Pakistan border, the Pentagon said.
While the Pentagon is still assessing the airstrike, both men are believed to have been killed, a U.S. official said on the condition he not be identified.
Mansour, who assumed leadership of the Taliban following the death of Mullah Omar, had previously been assumed to have died after a firefight in late 2015.
The Pentagon said Mansour was a threat to Afghan and coalition forces and a major obstacle to reaching a peace agreement between the Taliban and the Afghan government.
"Since the death of Mullah Omar and [Mansour's] assumption of leadership, the Taliban have conducted many attacks that have resulted in the death of tens of thousands of Afghan civilians and Afghan security forces, as well as numerous U.S. and coalition personnel," Pentagon press secretary Peter Cook said.
"[Mansour] has been an obstacle to peace and reconciliation between the government of Afghanistan and the Taliban, prohibiting Taliban leaders from participating in peace talks with the Afghan government that could lead to an end to the conflict."
Email: copp.Tara@Stripes.com Twitter: @TaraCopp