Contract awarded for Andersen upgrades linked to Marines' relocation
---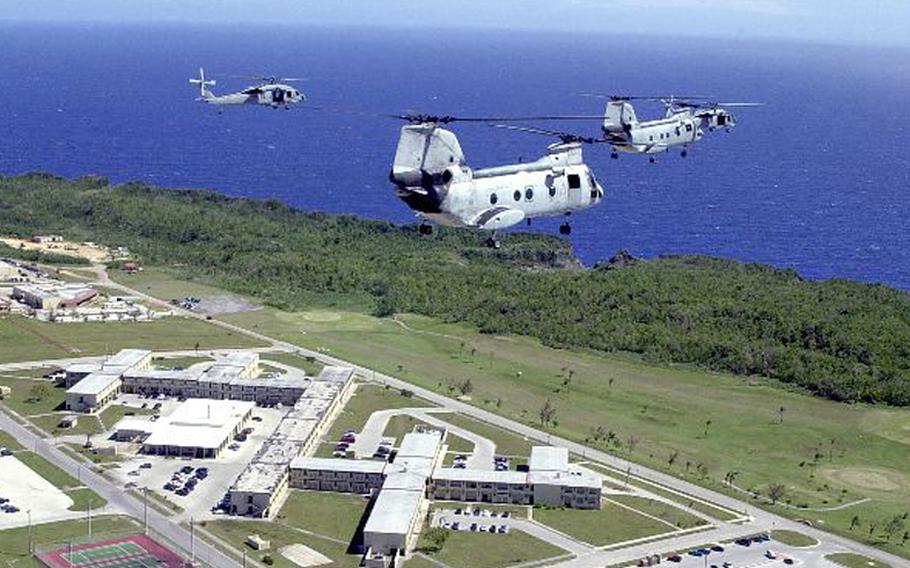 CAMP FOSTER, Okinawa — The Navy said Wednesday it has awarded a $20 million contract as part of the ongoing upgrades to Andersen Air Base in preparation for the eventual relocation of about 5,000 U.S. Marines from Okinawa to Guam.
Work is being done on ramp facilities to accommodate MV-22 Ospreys and other Marine Corps aviation, according to Naval Facilities Engineering Command Marianas.
The Navy already agreed to pay $73 million for ongoing contract work on the Air Force runway and aircraft facilities. It also is upgrading some facilities at Guam's main port of Apra Harbor.
The arrival date of the Okinawa forces remains uncertain. Congress has frozen nearly all funding for the estimated $8.6 billion Marine Corps relocation due to concerns over cost and planning. The Navy will be working until at least 2015 on environmental studies to determine where to locate housing and training ranges on the small island territory.
---
---
---
---