Congress overrules Pentagon plan to limit service members' G.I. Bill benefits transfer to dependents
by
Caitlin Doornbos
January 13, 2020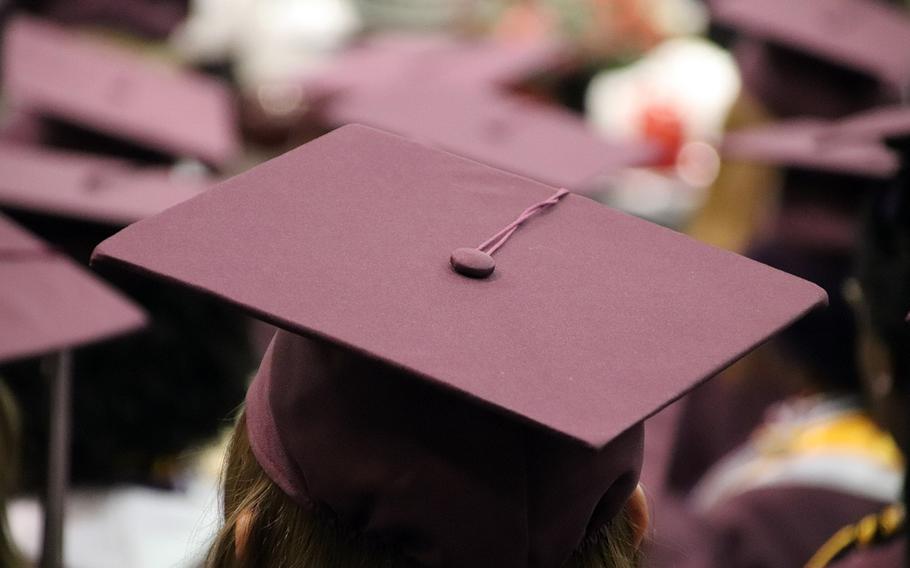 Service members with more than 16 years in the military may continue to transfer their G.I. Bill education benefits to their dependents, according to a Navy Personnel Command directive issued Friday.
Congress in the 2020 National Defense Authorization Act killed a plan by the Defense Department to do away with an upper limit for transferring those benefits. However, service members still must have a minimum of six years in the military to transfer their college tuition assistance benefits to a family member. They also must commit to another four years on active duty or in the Selected Reserve.
The Pentagon proposed the 16-year cap, which was scheduled to take effect Sunday, but Congress specifically prohibited the measure in the authorization act, according to the Navy directive. The policy's cancellation applies to all service branches.
Rep. Joe Courtney, D-Conn., who worked to include that language in this year's authorization act, said the DOD policy "would have wronged those vets who are willing and able to continue their service" in a statement last month.
"The Defense Department's plan to restrict our longest-serving service members from transferring those G.I. Bill benefits falls far short of honoring their sacrifice," he said. "Ending this plan once and for all is the right thing to do, and I am grateful for the bipartisan support that has made this possible."
The policy was controversial within the military community. Iraq and Afghanistan Veterans of America had submitted a petition signed by 54,000 supporters and veterans to the Pentagon after the department announced the now-canceled policy.
The veterans group called the policy "a completely unnecessary attack on this critical benefit," in a statement after submitting the petition in September 2018.
"In a time of war, it remains critically important to recruit and retain qualified service members, especially with an ever-decreasing pool of eligible recruits," the statement said. "And, it remains essential that our government honor its promise to our veterans."
When veterans' advocates criticized the restriction, defense officials in July said the transfers were intended as a retention tool and not as a benefit to career service members.
doornbos.caitlin@stripes.com Twitter: @CaitlinDoornbos