Commander wants Navy chaplain removed for alleged anti-gay remarks, discrimination
by
Jon Harper
March 11, 2015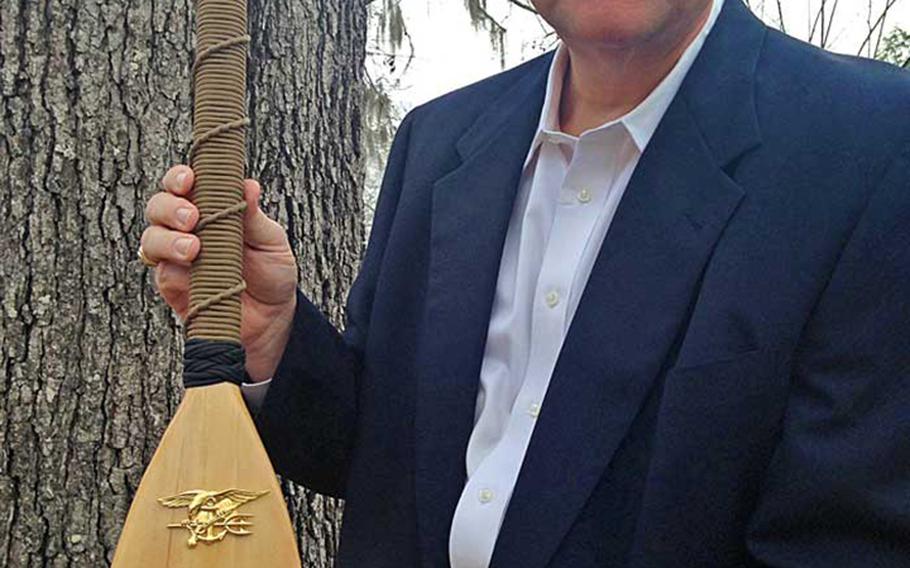 WASHINGTON — The commander of Naval Nuclear Power Training Command wants a Pentecostal Navy chaplain removed from his post and barred from promotion for allegedly railing against homosexuality and pre-marital sex and acting in a discriminatory manner.
In a Feb. 17 memo to Navy Personnel Command, NNPTC commander Capt. Jon Fahs requested that Lt. Cmdr. Wesley Modder be "detached for cause" for making inappropriate comments to sailors.
In the memo, Fahs said that a command investigation found that Modder:
told students that homosexuality was wrong, and that the "penis was meant for the vagina and not for the anus." suggested that he could "save" gay people. told a student she was "shaming herself in the eyes of God" for having premarital sex, and berated a pregnant student for becoming pregnant out of wedlock. asked a staff member about her sexual activities and then told her that she should be in love with God and not her partner. discriminated against students of different faiths and backgrounds.The investigation was launched following complaints from several sailors.
Modder has been stationed at NNPTC, S.C., since April 2014. He is a member of the Pentecostal Assemblies of God denomination.
"Lt. Cmdr. Modder on multiple occasions conducted himself in a manner that was a significant departure of what is expected of a chaplain in the United States Navy," Fahs said. "He failed to show tolerance and respect for the rights of individuals to determine their own religious convictions [and] on multiple occasions he discriminated against students who were of different faiths and backgrounds."
Modder's attorney, Michael Berry, took issue with Fahs' statements.
"These accusations are baseless," said Berry, who works for the Liberty Institute, a legal organization dedicated to freedom of religious expression issues. "We specifically denied [in a written response to the Navy] that he said or did anything inappropriate."
He described Fahs' actions as "a form of religious discrimination," and said that a request for religious accommodation was submitted Monday to the Navy, requesting Modder be allowed to continue to conduct his chaplain duties in accordance with his religious beliefs.
Fahs said that Modder was "intolerant" and would not follow Navy policy if he felt it conflicted with his religious beliefs.
"Students who receive counseling from a chaplain can be among the most vulnerable, and to expose them to Lt. Cmdr. Modder may be a recipe for tragedy," Fahs said. "Modder must be removed from the command."
Fahs recommended Modder be made to show cause for retention in the Navy and be removed from any promotion list.
Modder has served in the Navy for 19 years. If a potential board of inquiry forces him into early retirement out before he reaches 20 years of service, he will lose substantial retirement benefits.
Modder has temporarily been reassigned to Naval Support Activity Charleston as a staff chaplain while Navy Personnel Command review the case and decide on potential actions, according to Christianne Witten, a spokeswoman for the Navy Chaplain Corps.
"I think that this sends … a very chilling message to our servicemembers that their faith is not valued and that the Navy is willing to silence them in the name of political correctness," Berry said.
Witten said she is unaware of any specific time line for the review and Navy Personnel Command has not launched a board of inquiry.
"The Navy values and protects in policies the rights of servicemembers and chaplains to practice their faith," Witten said. "This is a very diverse, pluralistic environment in the military. And so all chaplains agree that they're going to serve in a way that shows dignity and respect regardless of differences in religious beliefs … That doesn't mean that the chaplain waives their right to freely express their faith but … they're here to care for all."
harper.jon@stripes.com Twitter: @JHarperStripes