CO of Navy squadron fired for violating sexual harassment policy
by
Matthew M. Burke
December 13, 2011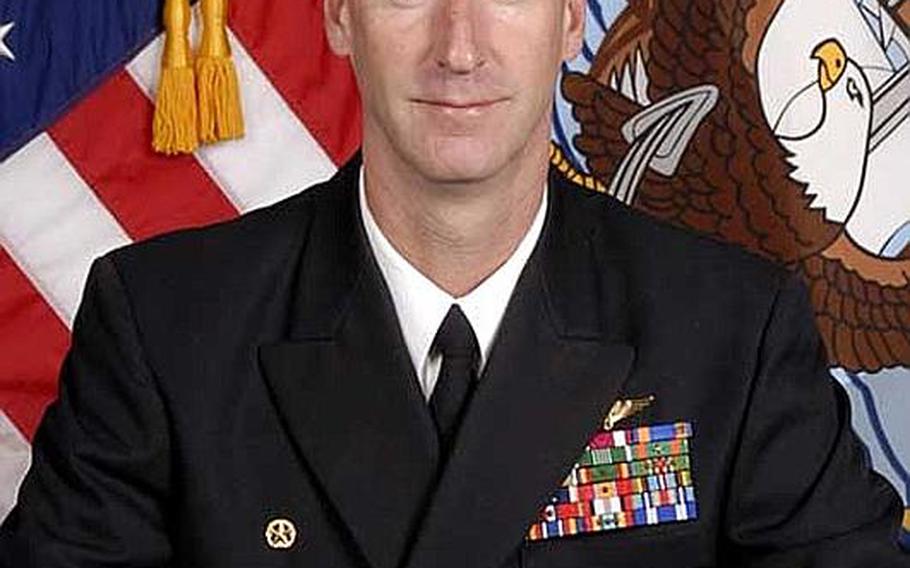 SASEBO NAVAL BASE, Japan — The commanding officer of a Navy squadron attached to the aircraft carrier USS Carl Vinson became the 22nd Navy skipper fired this year after Navy officials lost confidence in his ability to command, the service announced.
Cmdr. Jonathan Jackson, commanding officer of Electronic Attack Squadron (VAQ) 134, was fired Thursday by Rear Adm. Thomas Shannon, commander of Carrier Strike Group 1, after an investigation revealed Jackson had violated the Navy's sexual harassment policy by "creating and condoning an intimidating, hostile and offensive work environment," according to a Navy news release.
Jackson was found guilty of violating a lawful general order and conduct unbecoming an officer under the Uniform Code of Military Justice. His case was handled through non-judicial punishment.
The San Diego Union-Tribune reported that Jackson had a "pattern of making inappropriate and derogatory remarks toward subordinates," citing Cmdr. Pauline Storum, a spokeswoman for the Naval Air Forces command at North Island Naval Air Station.
Jackson's departure is the latest embarrassment for the Navy after three skippers were fired in October, including two in one week. Since the start of 2010, the Navy has relieved 40 skippers of their commands.
The last commanding officer relieved was Lt. Cmdr. Martin Holguin, of the mine countermeasures ship Crew Fearless, for a "loss of confidence in his ability to command as a result of demonstrated poor personnel management."
Cmdr. Gregory Byers, executive officer of Electronic Attack Squadron (VAQ) 134 took command of the squadron, the Navy release said.
Jackson is being reassigned to Electronic Attack Wing-Pacific at Naval Air Station Whidbey Island, Wash., Storum told the Navy Times.
---
---
---
---