City upset it wasn't consulted on possible 'residual' US forces plan
by
Yoo Kyong Chang Ashley Rowland chang.yookyong@stripes.com rowland.ashley@stripes.com
December 11, 2013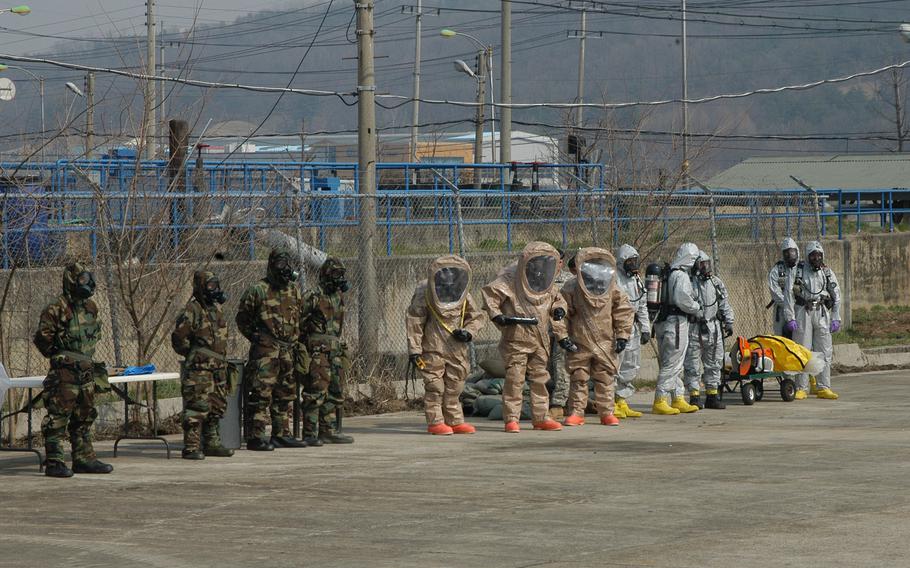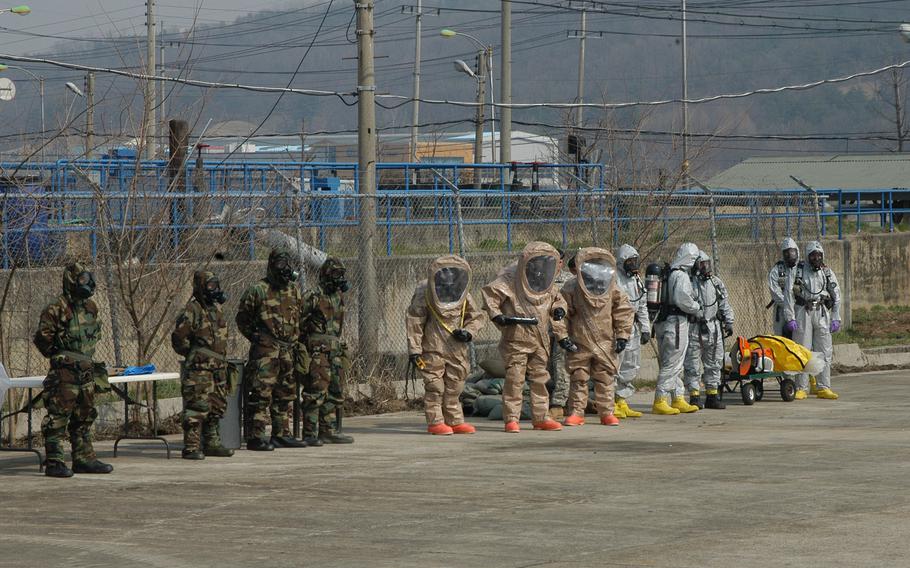 SEOUL — Two cities that host major U.S. military bases near the Demilitarized Zone are lobbying against the possibility that "residual" American forces may remain north of Seoul after 2016, a possibility raised by the new U.S. Forces Korea commander.
Gen. Curtis Scaparrotti also told a Nov. 25 news conference that a combined U.S.-South Korean division near the border was a "strong possibility" as "a strong additive to our alliance." He said both issues were under consideration, but no decisions had been made.
"It is a sensitive issue, but we will work our way through it and do what is best for Korea and what is best for the defense of Korea," he said.
His comments have sparked a backlash from city officials in Dongducheon and Uijeongbu, home to installations that include Camp Casey and Camp Red Cloud. They fear USFK may not vacate the bases and return them to South Korean control when the bulk of U.S. forces north of Seoul relocate to regional hubs south of the capital.
On Tuesday, members of the Dongducheon City Council delivered a letter to the U.S. Embassy that asks the U.S. to move the 2nd Infantry Division to Pyeongtaek, home to the future USFK flagship installation, Camp Humphreys, as planned.
The letter, addressed to President Barack Obama, said that although Dongducheon has had a closer relationship with U.S. soldiers than anywhere else in the peninsula, keeping American forces there will disrupt plans to develop land now occupied by U.S. bases.
Although South Koreans and Dongducheon citizens understand Scaparrotti's concerns about keeping some troops near the DMZ, the city is "very sorry" it was not consulted about the possibility, the letter said.
The Uijeongbu City Council has adopted a resolution asking USFK to follow its relocation plan, which would see most U.S. forces moved to the Pyeongtaek and Daegu areas. It also wants the 23rd Chemical Battalion to be moved from Camp Stanley, complaining that the "one-sided" decision to return the unit to South Korea without consulting Dongducheon officials had shamed the city.
The 250-member battalion is equipped to deal with nuclear, chemical and biological attacks. It returned to the peninsula in April after eight years at Joint Base Lewis-McChord, Wash.
The Uijeongbu council sent copies of the resolution Tuesday to the heads of the 2nd Infantry Division, South Korea's National Assembly, the Ministry of National Defense and the Gyeonggi province governor.
The resolution, adopted Dec. 6, also complained that South Korea has ignored problems related to noise from USFK helicopters at Camp Stanley. The Uijeongbu city council passed a resolution in July asking the government to deal with the matter, and received a response saying there was no basis for the government to intervene.