China's claim on sea leads Asian neighbors to strengthen ties with U.S.
by
Erik Slavin
June 27, 2011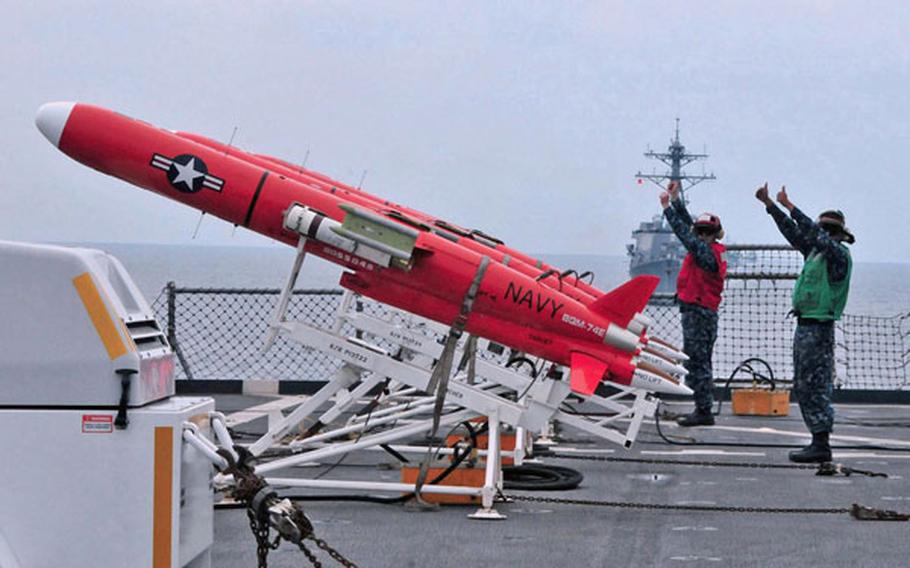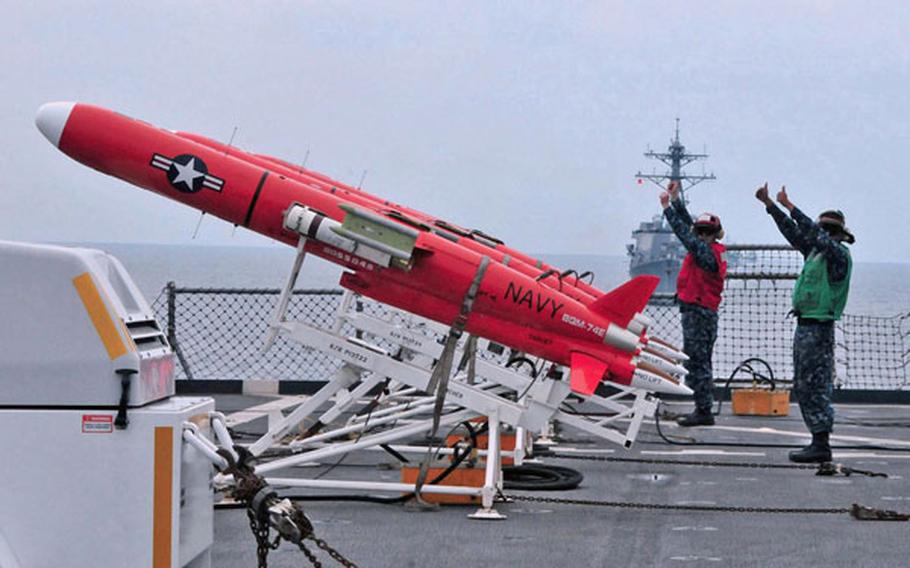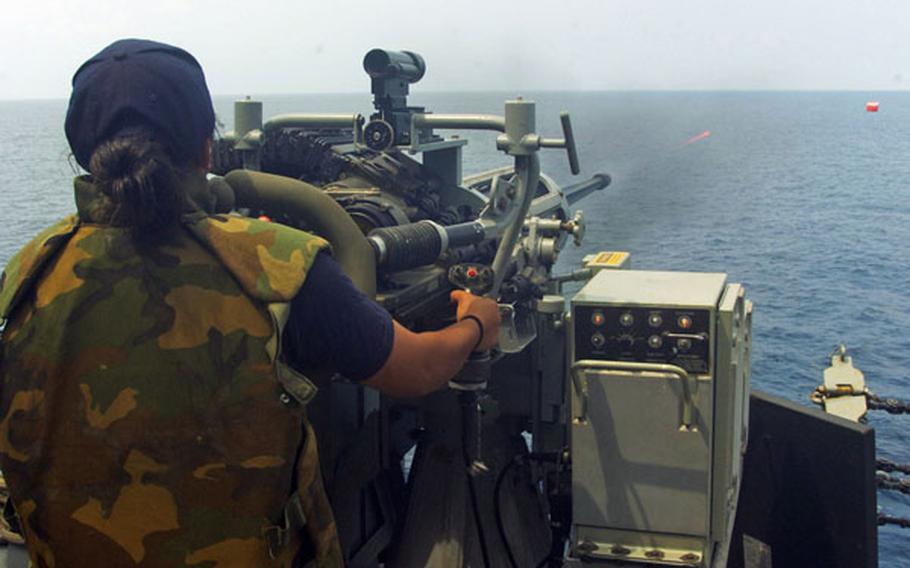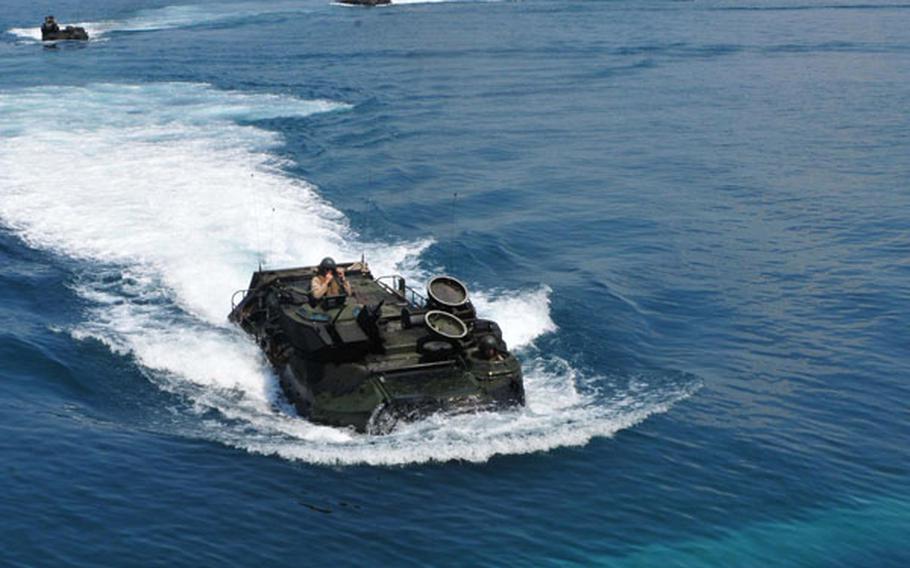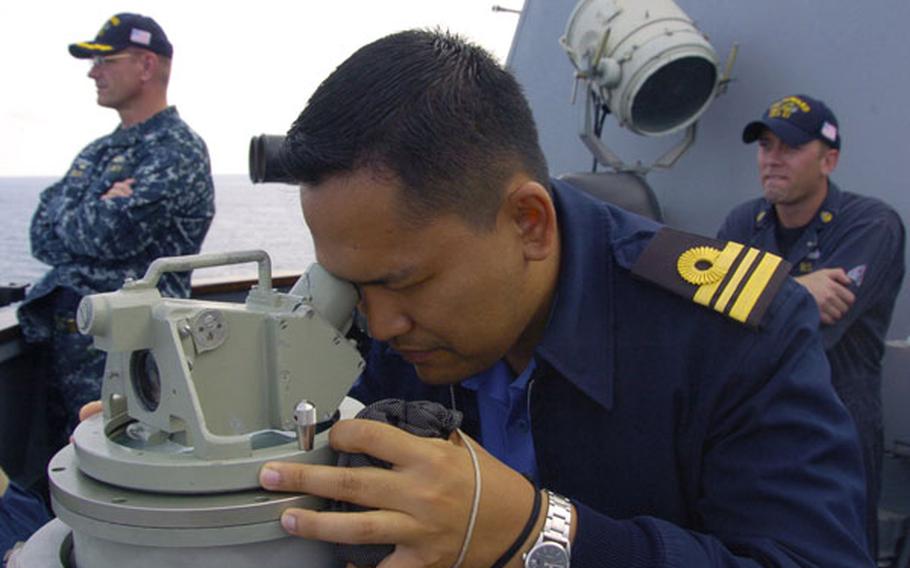 YOKOSUKA NAVAL BASE, Japan — Naval tensions between the U.S. and China have cooled for now, but recent incidents in the South China Sea have proven that their fundamental differences over the balance of power in the Pacific aren't going away.
Chinese vessels haven't been obstructing U.S. ships in 2011 as frequently as they did during the past two years — most notably in 2009, when five commercial ships surrounded the USNS Impeccable. Instead, China is using similar tactics on its smaller neighbors as part of a strategy to solidify its claim on the South China Sea as sovereign territory.
Recent examples include a June run-in that damaged a Vietnamese survey ship's cable, and a confrontation with a Philippine survey ship near the contested Spratly Islands in March.
As a result, nearly all of the nations bordering the South China Sea are seeking closer ties to the United States through more frequent ship presence and increasingly complex naval exercises, Navy officials tell Stars and Stripes.
Events like the ongoing Cooperation Afloat Readiness and Training — a series of annual bilateral exercises with most of Southeast Asia's seagoing nations — are publicly touted by the U.S. military as "relationship builders" targeting piracy and terrorism. Keeping shipping lanes secure from pirates and fighting insurgents are important parts of U.S. policy. But so is assuring the region's smaller powers that they won't have to fight alone for the right to sail freely in what most of the world considers international waters.
"An unspoken benefit [of the exercises] is assuring the region that the USA is committed to helping balance against Chinese power," said Denny Roy, senior fellow at the East-West Center, a U.S.-based public diplomacy institute.
The flashpoint of friction in the South China Sea is the Spratly Islands, a collection of more than 100 small islands and reefs spread over 158,000 square miles of sea.
They have no native inhabitants and total about 2 square miles of land. But they do have abundant fish and vast potential for oil and natural gas reserves.
Vietnam, Malaysia, the Philippines, Brunei and Taiwan — all of which receive arms from or conduct naval exercises with the United States — have claims on some of the islands and their fisheries. China claims everything within a "U-shaped line" around the sea that omits only the coastal waters of the other countries.
Those claims, combined with China's growing military might and assertiveness, are leading other nations to ask for more intense bilateral training scenarios than in years past. For example, Malaysia's June exercise with the U.S. included anti-submarine warfare for the first time.
The U.S. and Vietnam will soon conduct a more low-key exchange. However, that too represents strengthening ties: A few years ago, the U.S.-Vietnam military relationship consisted of little more than ship tours.
Even South China Sea nations without Spratly claims are increasingly looking to the U.S. as a hedge on China's ambitions. Singapore said this month that it is open to the United States forward-deploying its new littoral combat ships in its territory. Indonesia, which recently welcomed U.S. Seventh Fleet ships based in Japan, wants to increase the frequency and complexity of its bilateral naval exercises.
"There is definitely an eagerness there to move that relationship forward," Seventh Fleet spokesman Cmdr. Jeff Davis said Tuesday.
China views these developing partnerships as a U.S.-allied bid to prevent their rise on the Asian stage by encircling them, Roy said.
This has led Beijing to ratchet up its rhetoric. Last year, it declared the South China Sea a core national interest on par with Tibet and the recapture of Taiwan.
Last week, it decried attempts to internationalize South China Sea disputes. In a thinly veiled reference to the U.S., the government-vetted Liberation Army Daily published an editorial opposing the meddling of any "unrelated countries" in the area.
The Chinese claim that they have historically navigated the South China Sea, which ought to make the area theirs. They also say that Vietnam and other nations did not raise objections to their sovereignty over the Spratly and Paracel Islands until scientists discovered the potential for oil and natural gas in recent decades.
Nations opposing China's sovereignty contend that there is no basis in the 1982 U.N. Convention on the Law of the Sea for granting an international body of water to one country.
The Obama administration maintains that doing so would wreck the principle of freedom of navigation, which the U.S. has pledged to protect.
The administration's stance has bipartisan support in Congress. Earlier this month, Sen. Jim Webb, D-Va., and Sen. James Inhofe, R.-Okla., cited the principle, along with a long list of Chinese maritime incidents, as part of a Senate resolution they introduced to condemn China's actions.
Last week, Sen. John McCain cited those same actions as reasoning for U.S. naval resources to be increasingly focused in the region.
"If persistent bullying enabled one state to impose its territorial claims by force, and to turn the South China Sea into a virtual no-go zone for the commercial and military vessels of other nations, including the United States, the effects would be dire," McCain said at a Central for Strategic and International Studies gathering in Washington D.C. "It would bring us closer to a day when the U.S. Navy judges that it can no longer safely access and operate in the Western Pacific."