Blue Angels, Fort Hood, Thunderbirds mishaps: 'A tough day for military'
by
Tara Copp
June 3, 2016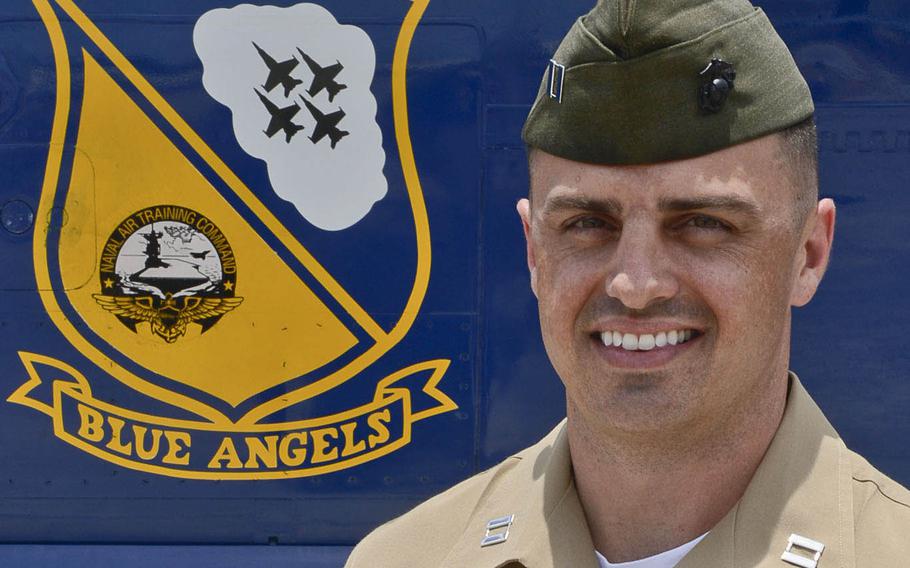 SINGAPORE — Investigations into two fatal military training accidents on the same day will focus on how to prevent recurrences, Secretary of Defense Ash Carter said Friday.
Five soldiers from Fort Hood died, three were rescued and four remained missing after floodwaters swept away their troop carrier during a training mission Thursday.
All of the soldiers were from the 3rd Battalion, 16th Field Artillery Regiment, 2nd Armored Brigade Combat Team, 1st Cavalry Division at the Killeen, Texas, Army base. The soldiers came from a unit that had recently redeployed from South Korea.
The three rescued soldiers were in stable condition and being transported from Coryell Memorial Healthcare System, where they were initially treated, to Fort Hood's Carl R. Darnall Army Medical Center.
The soldiers were driving through a low-water crossing on base during a training mission when a flash flood overturned their Light Medium Tactical Vehicle, according to The Associated Press and information released by Fort Hood. Texas has been pounded by record rains.
Carter, in Singapore for a security conference, began a news conference Friday with a statement on the Fort Hood deaths and a Navy Blue Angels training accident Thursday that killed Marine Capt. Jeff Kuss.
"Thursday was a tough day for the U.S. military," Carter said. "Our hearts and thoughts are with the families.
"The fact that both of these losses are safety issues in training — we're going to ensure we learn lessons that we can from the investigations … and we take actions in the future to prevent such accidents and keep our people safe," Carter said.
In another incident Thursday, an Air Force Thunderbird crashed in Colorado. That pilot ejected safely.
At Fort Hood, aircraft, search-and-rescue dogs, and watercraft continued to search for the missing soldiers, 1st Cavalry Division commander Maj. Gen. John C. Thomson III said in a statement.
"Your thoughts and prayers are greatly appreciated during this difficult time," Thomson said.
copp.tara@Stripes.comTwitter: @TaraCopp