Australia offers strong training opportunities for Marines
by
Seth Robson
November 27, 2011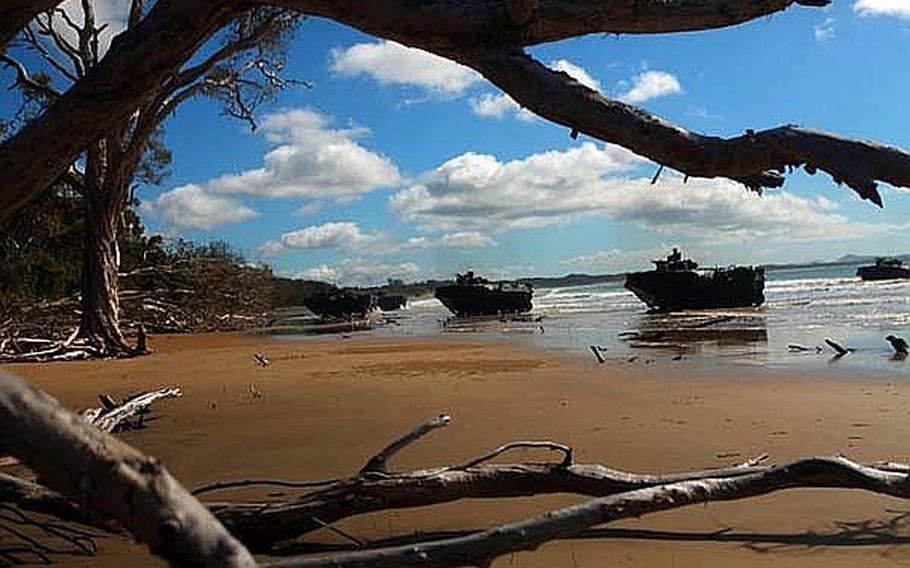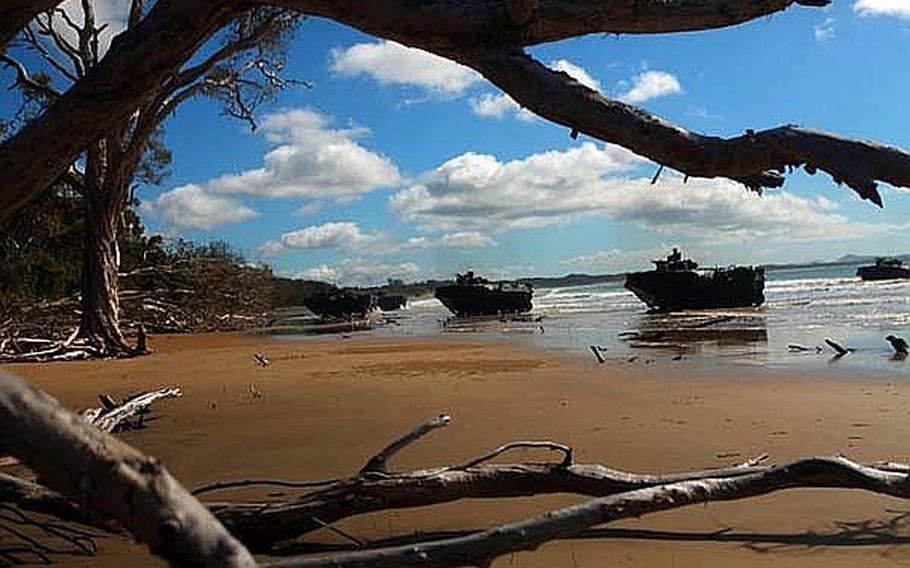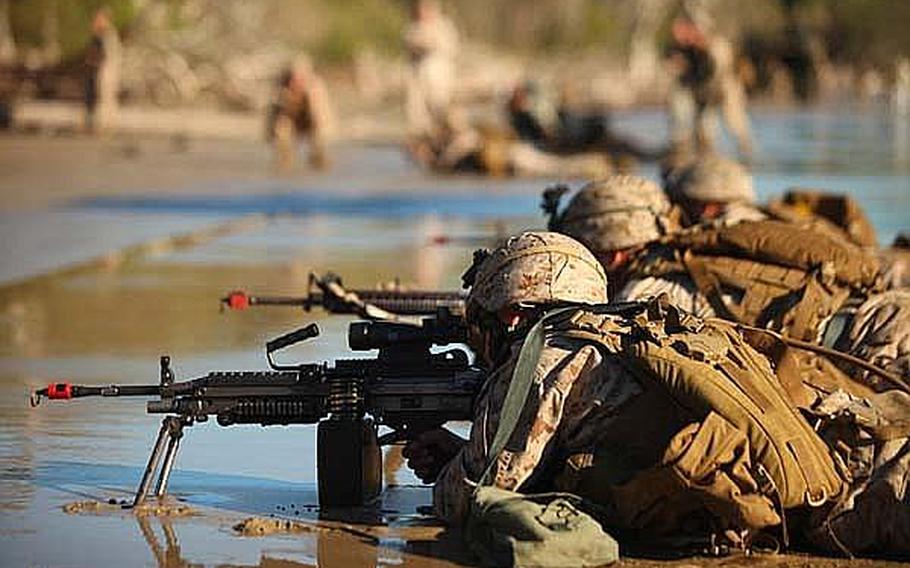 YOKOTA AIR BASE, Japan — U.S. Marines should feel right at home in northern Australia when they start regular training there in the near future.
President Barack Obama visited the Northern Territory state capital and announced Nov. 17 plans to deploy 2,500 Marines to the city in coming years.
Darwin's Lord Mayor Graeme Sawyer told Stars and Stripes last week that the Marines should fit in well in a town that's already home to about 7,000 Australian military personnel and about 120,000 civilians.
The city has a long history of involvement with the U.S. military, he said.
"Darwin was bombed by the same (Japanese) fleet that bombed Pearl Harbor," he said, referring to a 1942 raid that sunk an American destroyer, the USS Peary, and killed more than 80 U.S. servicemembers along with 240 Australians.
Plus, U.S. Navy ships visit Darwin often, said Sawyer, who has a large collection of hats given to him by crews of visiting vessels.
"People feel comfortable having the Marines here because we have so much engagement with the U.S. with joint exercises," he said. "It just feels like an extension of what we are doing now so everybody is pretty comfortable about it."
Brig. Gen. Ronald Baczkowski, the deputy commanding general of Marine Corps Forces Pacific said in an email that the first Marines to hit the beach in Darwin will be a small liaison element and a company sized unit of about 250 personnel.
"The intention over the coming years is to culminate in a rotational presence of a 2,500-person Marine Air Ground Task Force," he said.
The Marines will not be permanently based in Darwin but units from other areas will rotate there for six months at a time, starting with the company-sized element next year, increasing to a battalion strength group of 1,000 by 2014 and the 2,500-strong Air Ground Task Force by 2016, according to recent Australian press reports.
Robertson Barracks, about 20 minutes' drive from the central city and where the Marines will be based, is home to an Australian Army light-armored brigade that has seen service in Iraq, Afghanistan and East Timor in recent years. The unit is equipped with Light Armored Vehicles similar to those used by U.S. Marines as well as M1A1 Abrams tanks and M113 Armored personnel carriers, according to Australian Defense officials.
Troops based in Darwin conduct exercises at several locations including Bradshaw Field Training Area — at 2.1 million acres the biggest training area in Australia and possibly the world, the officials said in an email.
"(Bradshaw) is able to support joint and combined arms live fire, and mechanized battle group force on force maneuver as well as an instrumented air weapons range and a C-17 (transport aircraft) capable unsealed airstrip," the officials said.
Troops also train at Mount Bundey Training Area, two hours' drive south east of Darwin, according to the officials.
"(Mount Bundey) can support up to a battle group conducting live fire with some limited force-on-force training," the officials said.
Aircraft supporting the Marines could practice bombing runs at the Royal Australian Air Force's main bombing range in the Northern Territory — Delamere Air Weapons Range.
The harsh environment in Northern Australia provides a variety of challenging conditions for defense personnel operating and exercising there, the officials said.
"Dense mangrove-lined islands, cyclone-ravaged waters, vast uninhabited escarpments, flood-swept roads and the ever present danger of crocodiles and lethal jellyfish all play in part in making defending Australia's northern approaches a unique and demanding job," the officials said.
Marines who train in Darwin can expect temperatures between 86 and 93 degrees year-round, although there is uncomfortable humidity during the wet season, which runs from October to April, Sawyer said.
And, there's plenty for the troops to do in their off-time, Sawyer said.
Darwin locals also are used to visitors since the city is a mecca for young backpackers that the Lonely Planet travel guide recently rated one of the world's top destinations.
"Darwin is world renowned as a party town," Sawyer said. "It has a high percentage of clubs, bars and nightclubs… so the Marines should fit in nicely."
Aneeta Clark, who manages the HP Underground nightclub in Darwin, said she's used to seeing sailors from visiting U.S. ships in her bar.
"They flood the place when they are in town," she said, adding that senior personnel keep the troops in line when they are out on the town.
Clark said she hopes the Marines will be good for local businesses.
Nature-loving Marines also will find plenty to see and do in their free time. The Northern Territory is home to several species of kangaroo, a huge native bird population, crocodiles and some of the best fishing in the world. Visitors often travel to the nearby Kakadu National Park to marvel at the scenery, Sawyer said.