Airman pleads guilty in Okinawa slaying to avoid death penalty
by
Travis J. Tritten
November 28, 2011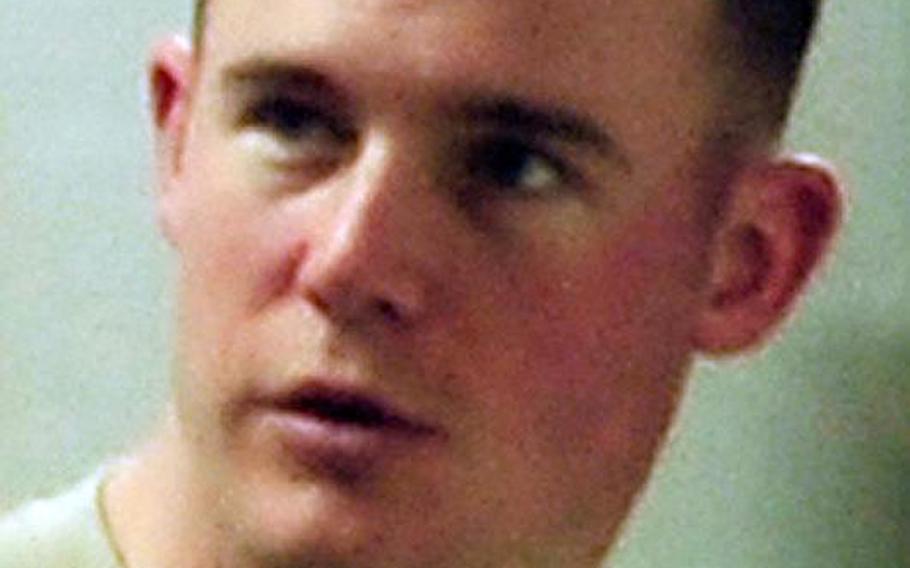 CAMP FOSTER, Okinawa — A Kadena airman has pleaded guilty to fatally stabbing a fellow squadron member in order to avoid the death penalty, according to a military judge in charge of the case.
Staff Sgt. Nicholas Cron, of the 733rd Air Mobility Squadron, pleaded guilty to premeditated murder, conspiracy to commit murder and obstruction of justice as part of an agreement with military prosecutors. In return, he cannot be put to death for in the February slaying of Tech. Sgt. Curtis Eccleston in an off-base apartment on Okinawa, said Col. Vance Spath, the Air Force chief regional judge for the Pacific.
The Air Force decided in September to include the death penalty as a possible punishment in the case. With a death sentence now off the table, Cron faces life in prison without the possibility of parole, according to a Kadena Air Base news release.
Eccleston, 30, was found in a pool of blood in an apartment he shared with his wife in the Mihama district near Camp Lester, according to Japanese police. An autopsy by Japanese authorities determined the airman bled to death from a cut on his neck.
The victim's wife, Barbara Keiko Eccleston, 32, was charged by Okinawa prosecutors in the slaying in February. A Brazilian national who is living in Japan, Eccleston faces charges under Japanese law. She has not been arraigned in the case and no trial date has yet been set, according to Japanese authorities.
Police said Barbara Eccleston conspired with another person to murder her husband.
"The defendant, with intent to kill, stabbed and slashed the neck of the victim with a folding knife," a spokesman for the prosecutor's office said in March.
Cron was taken into custody on Feb. 13 by military authorities and has since been confined in the brig at Camp Hansen.
Japanese police said information he provided led them to a backpack and two knives discarded in a river south of Naha that are believed to be connected to the murder. trittent@pstripes.osd.mil
---
---
---