AFN passes on sexual assault documentary; will be used in training
By
Chris Carroll Carroll.chris@stripes.com
May 9, 2013
---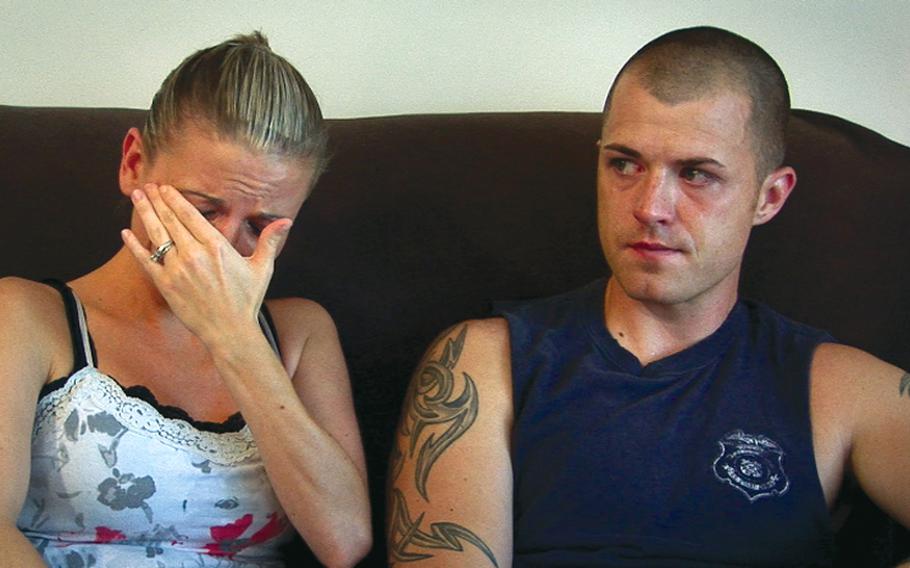 WASHINGTON — The Pentagon says the American Forces Network won't be showing an Oscar-nominated documentary about sexual assault in the military because the film fails to tell the whole story about efforts to fight a problem that is rapidly becoming a crisis for Defense Department.
Some branches of the military have used the film, "The Invisible War" — named best documentary at the 2012 Sundance Film Festival — in sexual assault prevention training classes. But defense officials said the film, which has been a lightning rod for debate, is most helpful when put in context by DOD trainers.
"When it's done in a training setting, it allows military members to provide context and discuss with servicemembers the importance of us all working together to solve this problem," Pentagon spokeswoman Cynthia Smith said Thursday.
Smith also called the film outdated.
"So many things have changed since it came out — many new DOD initiatives that aren't shown in the film," she said.
The department has been scrambling to address an apparent rising tide of military sexual assaults. This week, the Pentagon released a report showing the sexual assaults in the military had risen to a rate of more than 70 per day.
The report came on the heels of the arrest of an Air Force officer who ran the service's sexual assault prevention and response office, as well as a number of other high-profile cases involving military sexual misconduct in recent months.
The 2012 documentary tells the stories of several military women and men who say the suffered rape and other sexual abuse in recent decades, frequently at the hands of military superiors.
Officials at American Forces Network and the Defense Media Activity, of which Stars and Stripes is a part, said the Pentagon's Sexual Assault Prevention and Response Office, or SAPRO, told broadcast officials the Pentagon should show the film only in training environments.
A defense official speaking on background said the film contains inaccuracies on various issues, including the role of commanders in sexual assault investigations. The Pentagon does not want to be seen as endorsing those inaccuracies, the official said.
Although they don't want the film broadcast, SAPRO officials called the film an "invaluable tool" to raise awareness.
"The Department and Services use this film in training settings as one way to foster constructive dialogue and instruct Soldiers, Sailors, Airmen and Marines of their role in ending this crime," said Alan Metzler, SAPRO deputy director. "When we hear the voices of the victims, we listen. They reinforce our commitment to the critical mission of eliminating sexual assault from the U.S. military."
But a federal legislator who has pushed for stronger measures to fight military sexual crime said the Pentagon should allow the film to run on Armed Forces Network for all to see.
"We trust the men and women to make lethal and important decisions on a daily basis," said Rep. Mike Turner, R-Ohio. "I think we can trust them to view a documentary on their own without supervision."
Carroll.chris@stripes.com Twitter: @ChrisCarroll_
---
---
---
---