2nd witness IDs Marine as checking into hotel with slain transgender Filipina
by
Seth Robson
March 24, 2015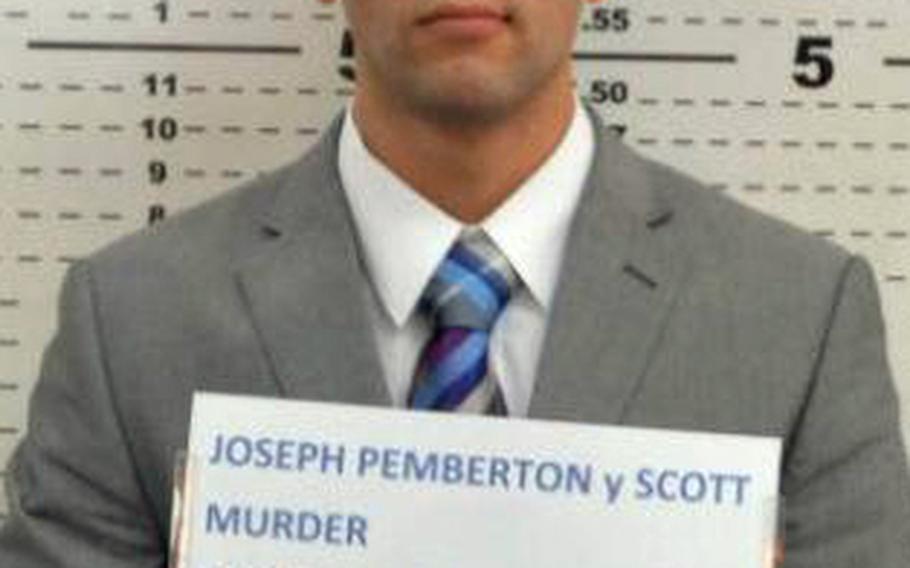 OLONGAPO CITY, Philippines — A second witness testified Tuesday that U.S. Marine Pfc. Joseph Scott Pemberton checked into an Olongapo City hotel with a transgender Filipina whose body was found soon afterward.
Pemberton is accused of killing Jeffrey "Jennifer" Laude, 26, last Oct. 11. Laude's body was discovered later that evening in a bathroom at the Celzone Lodge – a cheap hotel near the gates of the former U.S. Naval Base Subic Bay.
Media are barred from the trial that began Monday at the Hall of Justice in Olongapo City. Prosecutor Emilie Fe de los Santos described Tuesday's proceedings to reporters.
Mark Clarence "Barbie" Caguioa Gelviro, a transgender friend of Laude, testified based on sworn statements provided earlier to Filipino police and the U.S. Naval Criminal Investigative Service, Santos said.
Gelviro and another witness, Elias Aran Gallamos Jr., who testified Monday, are in a witness-protection program, Santos said. She did not specify why.
Gelviro told the court that several transgender friends, including Laude, were at the Ambyanz Night Life club sipping non-alcoholic drinks on the night of the slaying.
Pemberton arrived at the club with three other foreigners. He left soon after with Gelviro and Laude and headed across the street to the Celzone, where they checked into Room 1, Gelviro testified.
Inside the room, Laude worried that Pemberton would discover they were not real women because Gelviro didn't have breasts. Gelviro told the court that she left and went to another room, Santos said.
Later in the night, Gallamos Jr., the hotel receptionist, knocked on her door and told her that Laude was lying on the floor of her room. When Gelviro went into Room 1 she found Laude's body slumped in the toilet bowl, Santos said.
Pemberton's lawyers asked questions about Gelviro's sex work during cross examination. Santos said she objected, but that the judge ruled that the information was relevant.
Virgie Suarez, an attorney for the Laude family, described Gelviro as the prosecution's "star witness," adding that she pointed out 19-year-old Pemberton in the courtroom.
Suarez called Gelviro an "honest and confident" witness, though questions were raised about her line of work.
"Being a prostitute doesn't mean you can be killed if your customer is not satisfied with the sex," she said.
The case is scheduled to resume April 13, Suarez said.
Twitter: @SethRobson1