From the Stars and Stripes archives
2,000 GIs saw Munich fight, courtesy of Ali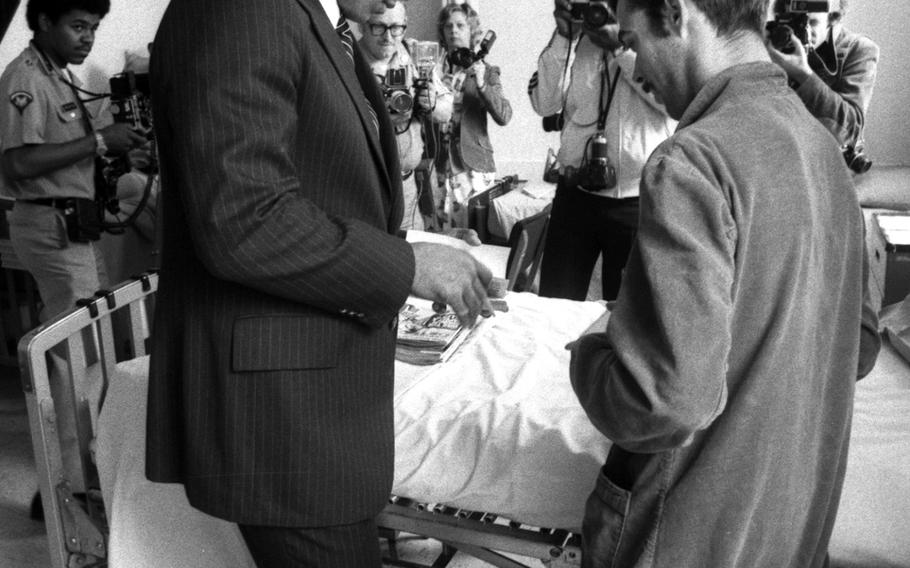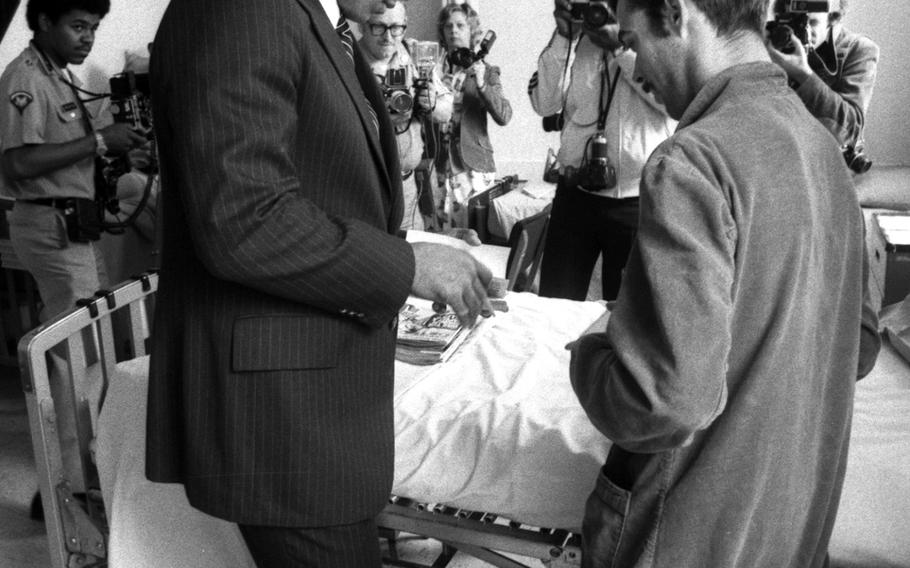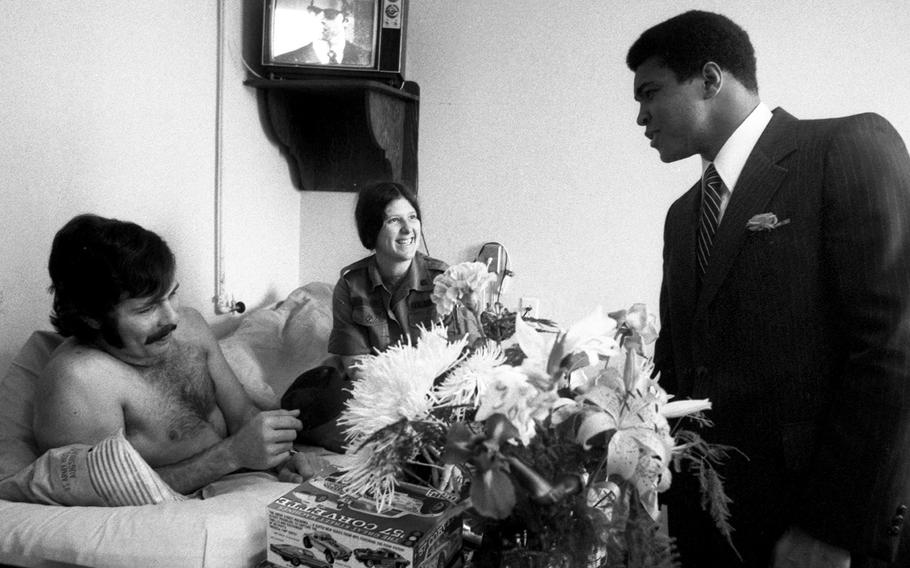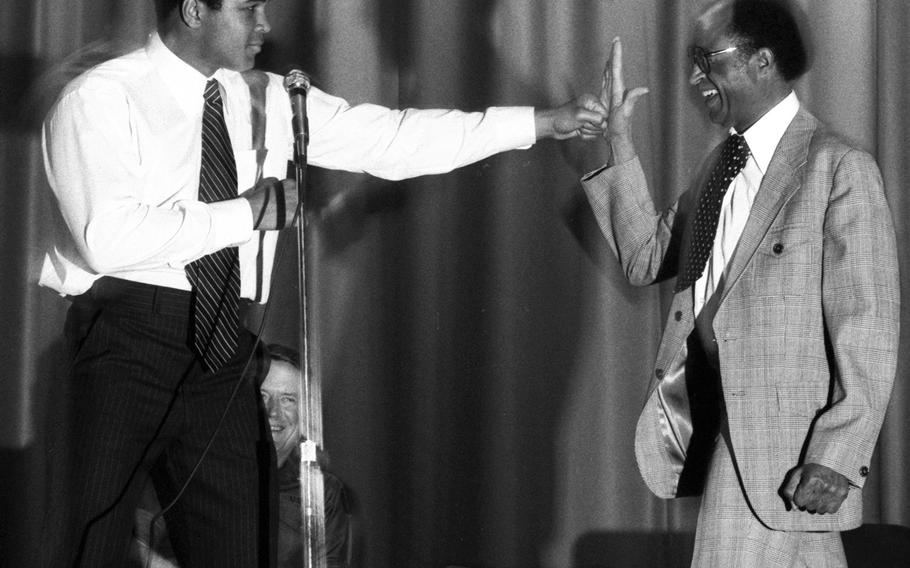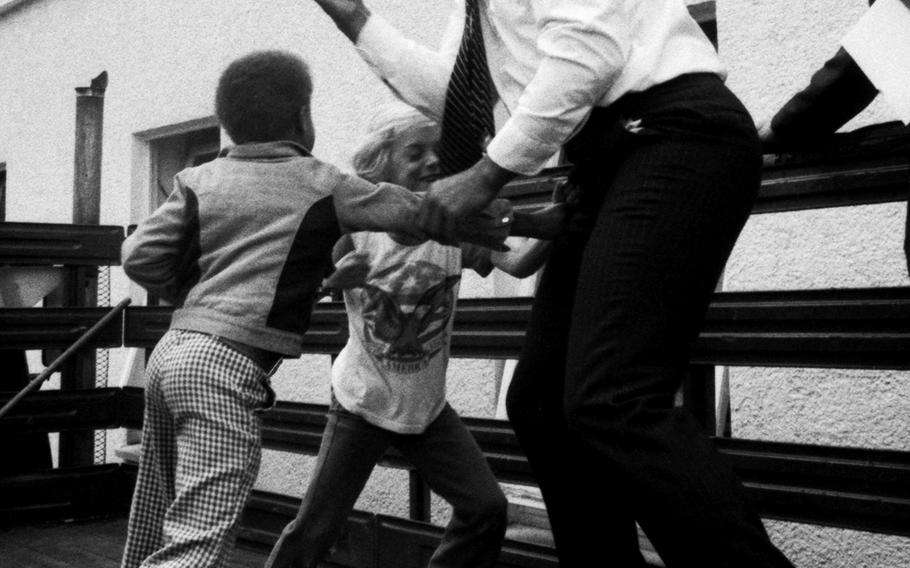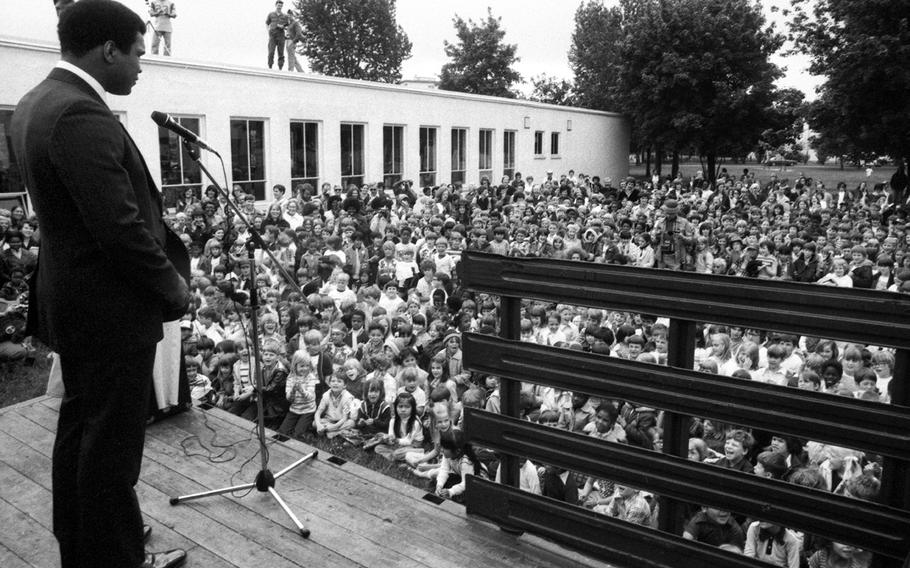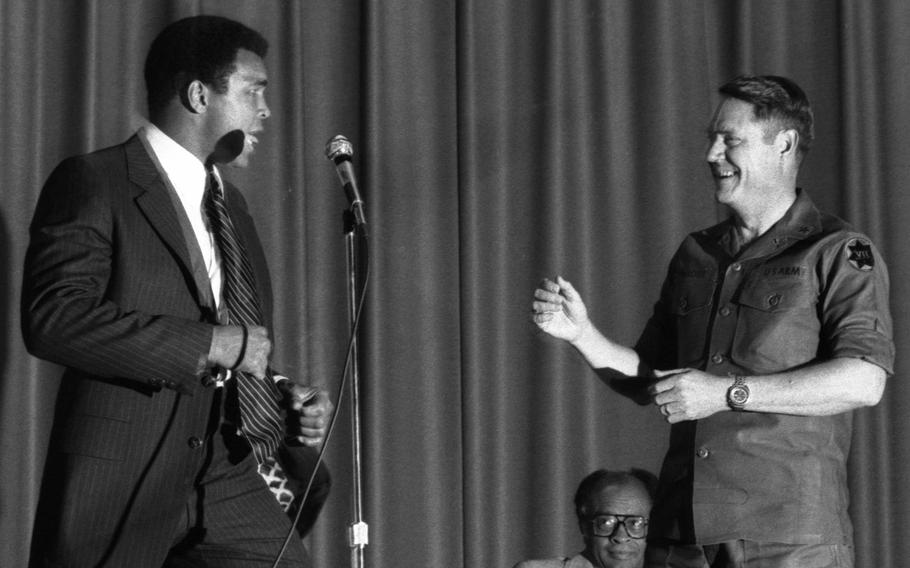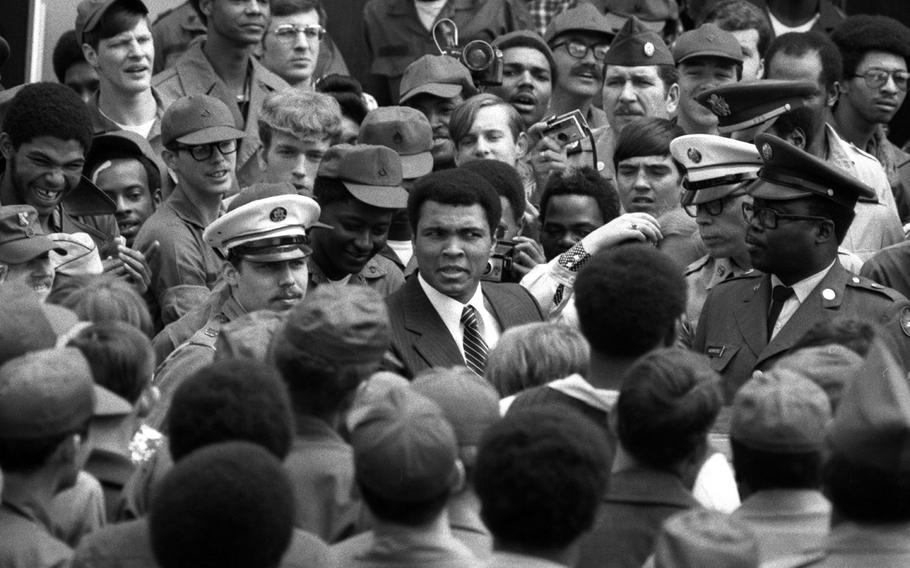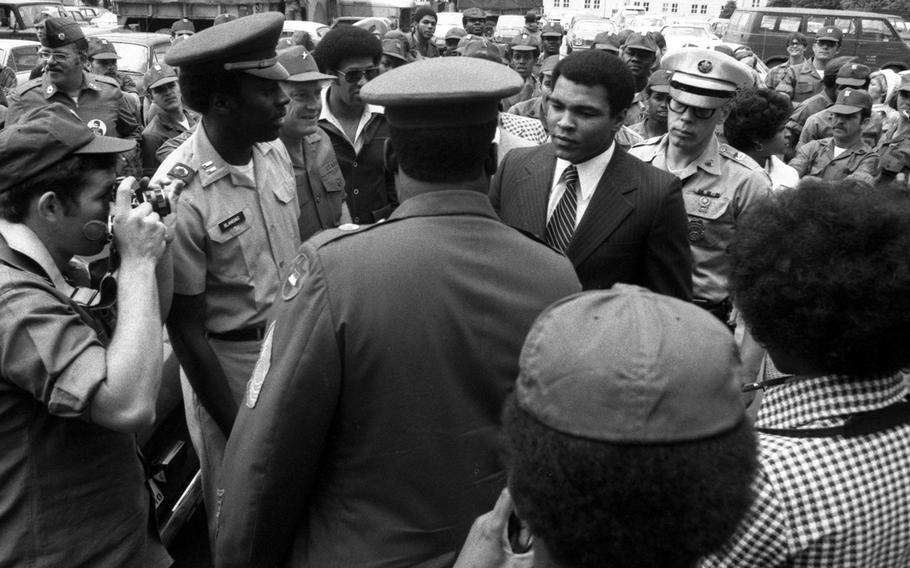 MUNICH — It was a last-minute thing.
It could have been disastrous.
But instead, although there were plenty of people left out and disappointed, 2,000 American servicemen stationed in Germany got a once-in-a-lifetime thrill here — all on the heavyweight champion of the world.
Saturday, just two days before Muhammad Ali was to fight England's Richard Dunn for the heavyweight title, the champ helped the financially smarting German promoters, Prompt, carry off the bout by purchasing 2,000 tickets, valued at $100,000, to be given to GIs in Germany.
It worked.
Despite the weekend. Despite the red tape and bureaucracy. Despite all the problems that can occur when very few people can get hold of precious tickets, it worked.
"I don't believe it," beamed Stan Ford of Herzo Base, who, with eight other soldiers assigned there, were given tickets. "The sad part," pointed out Wesley Askins, Also of Herzo Base, "is that only a few could get them. But it is unbelievable."
What was even more unbelievable is the unexplained emergence of quality tickets — not the $50 seats originally purchased by Ali, but the $250 tickets that had young GIs latching onto ringside seats, just 10 to 15 rows away from the action.
"When they said we were getting tickets," grinned Herzo Base's John T. Henry, "I was pulling duty. I was lucky to be able to come. Then to find out where we are sitting. Wow, it is really something."
Spec. 4 Emery Mason and Cpl. Clifton Dickey of Mainz, were among 29 from that community to make the trip. "I found out about it at about 3 p.m.," Dickey said. "We were on the road for six hours — it's worth it.
Others came from Fulda, Darmstadt, and other areas throughout Germany that could get to Munich to see the 3 a.m. title fight.
Col. Arthur Knipp, Munich community commander, said that despite some minor difficulties, the tickets were distributed to the GIs as planned. "We were directed by USAREUR to distribute 1,200 tickets between V Corps, VII Corps and 1st Support Brigade," Knipp said. "I don't know what happened to the other 800. We wound up about 90 tickets short and a representative from USAREUR was going to make up the difference."
A USAREUR spokesman said that the other 800 tickets were given to the Air Force for distribution to USAFE personnel. The spokesman said all tickets were given out — and used.
He couldn't explain how the much-higher-priced tickets were received, but was getting no complaints from the smiling recipients.
"I bought the tickets mainly because I made $1.5 million," Ali said. "And I had to thank God. You can't help God. God doesn't need your money. God doesn't need fame. God doesn't need the boxin'. But God wants you to help his creatures. So since the American soldiers are here, I couldn't do no better than to buy $100,000 worth of tickets which gave 2,000 seats to my fellow countrymen."
S. Sgt. Anthony Love-Gonzalez and his Spec. 5 wife Elsa were among the people from Fulda to receive free tickets. "It's great," Anthony said. "We have 600-mark tickets. I found out about this at 4:45 and the bus left at 5 p.m. That's why I'm in my uniform. It took us 5½ hours to get here.
Definitely worth the trip."
People interviewed from the various communities all said that transportation was provided via military buses or sedans.
"We contacted the various communities and told them how many tickets they had coming," Knipp said. "Then we had a counter at the Olympiahalle clearly marked and when the people showed up we gave them their allocation. I think it was the best possible way to handle it."
Knipp said the distribution within the communities was handled individually, but that it was supposed to be on a first-come, first-served basis.
For 2,000 GIs in Germany, a 3 a.m. battle was something to look forward to.