Nelson takes charge of streamlined command of Marines in Africa, Europe
---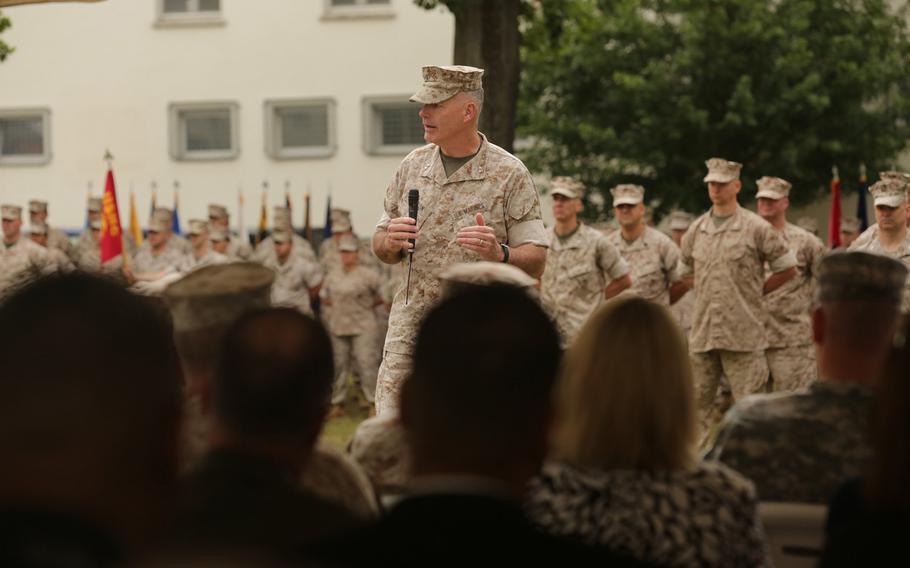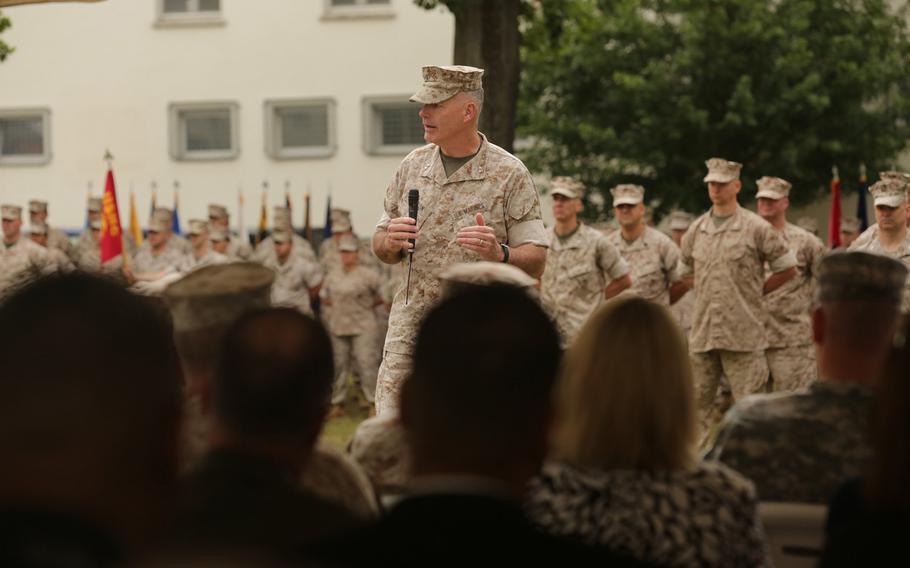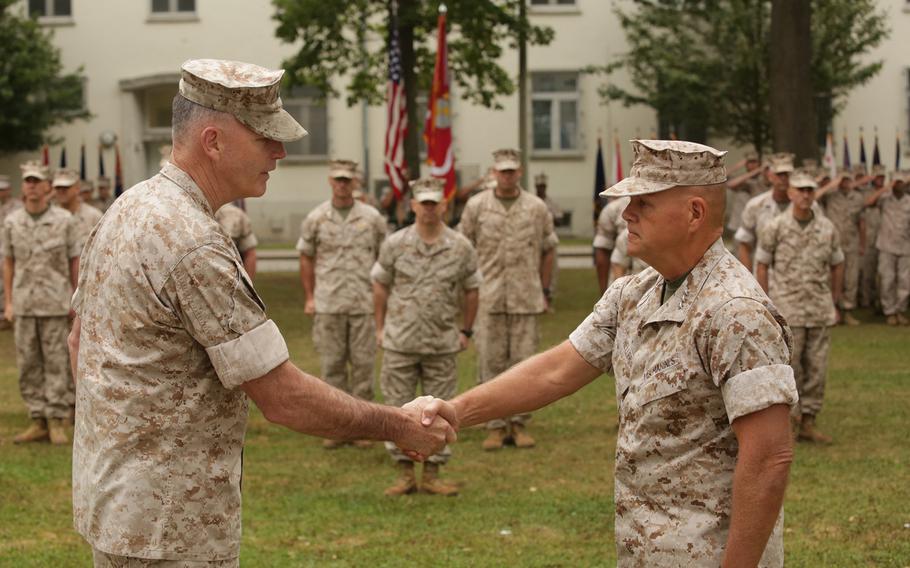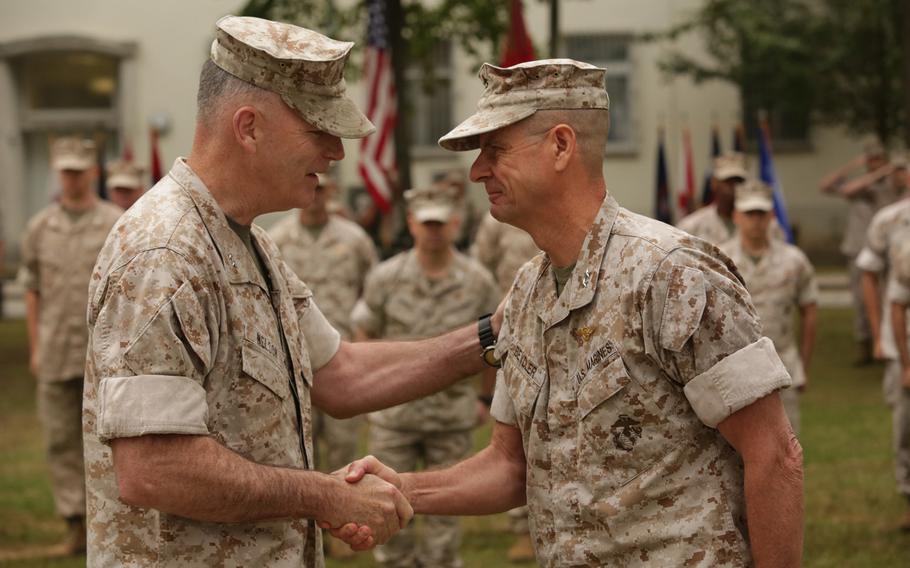 KAISERSLAUTERN, Germany – Maj. Gen. Niel E. Nelson took command of U.S. Marine Corps Forces Europe and Africa at a ceremony in Stuttgart on Wednesday.
Nelson is the first to lead Marine forces in both Europe and Africa in the command's 35-year history and the first to lead the unit from Germany, a distinction that underscores the Corps' growing strategic importance in both theaters.
He takes over for two generals who performed the job from separate, geographically distant locations: Lt. Gen. Robert B. Neller, who commanded Marines in Europe from Marine Forces Command headquarters in Norfolk, Va., and Maj. Gen. William D. Beydler, who led Marines in Africa from II Marine Expeditionary Force headquarters at Camp Lejeune, N.C.
Nelson said in an interview this week with Stars and Stripes that the streamlined force and his presence overseas will improve the Corps' ability to work with U.S. commanders and allies alike.
"We will remain the crisis-response force of choice for combatant commanders, allies and international partners," Nelson was quoted by Marine officials as saying at Wednesday's ceremony.
From his headquarters in Stuttgart, Nelson will work alongside the two geographical combatant commanders, Air Force Gen. Philip M. Breedlove and Army Gen. David M. Rodriguez, who will lead U.S. European Command and U.S. Africa Command, respectively.
---
---
---
---