Navy's Atlantic-based 2nd Fleet command now fully operational
---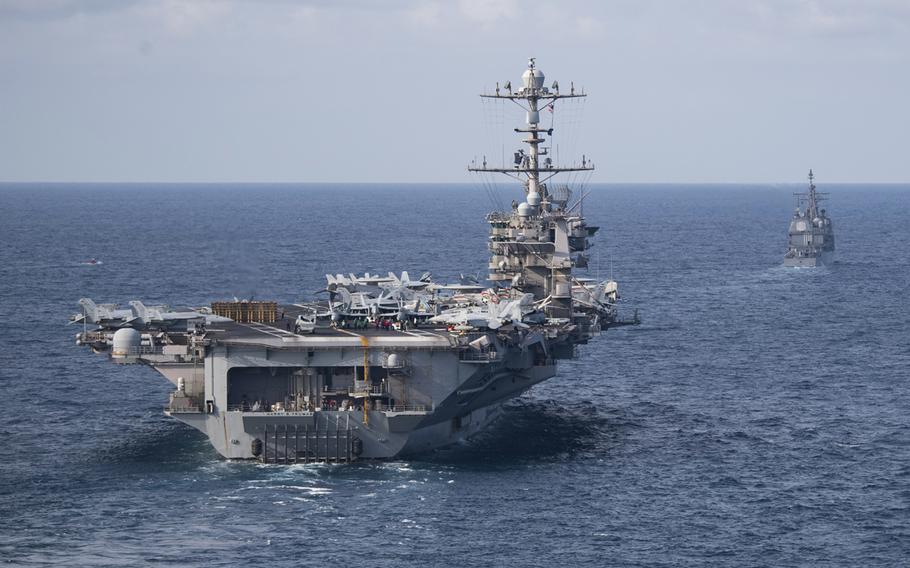 The Navy's 2nd Fleet, reestablished to counter Russia in the north Atlantic, has reached "full operational capability," the Navy said.
The Norfolk, Va.-based unit, which operated from 1950 until 2011, was reestablished in 2018.
Second Fleet is now responsible for overseeing ships, aircraft and landing forces on the east coast and the north Atlantic, reaching up into the Arctic.
"Combined with the opening of waterways in the Arctic, this competitive space will only grow, and 2nd Fleet's devotion to the development and employment of capable forces will ensure that our nation is both present and ready to fight in the region if and when called upon," Vice Adm. Andrew Lewis, 2nd Fleet commander, said in a statement Tuesday.
Achieving full operational capability means that 2nd Fleet can sustain command and control over its assigned forces. They work with the forces and ships belonging to other fleets as they maneuver through 2nd Fleet's area of responsibility.
The fleet's main focus is on forward operations and "the employment of combat ready naval forces in the Atlantic and Arctic," the Navy said.
In a sign of how the High North has grown in strategic significance, 2nd Fleet in September established a Maritime Operations Center in Keflavik, Iceland, where 30 staff members now are based.
As ice melts in the Arctic, there is the potential for new shipping lanes in the region and greater competition for resources between allies and Russia.
---
---
---
---