Episode 9: Demystifying government, private contracting health care regulations
by
Michael S. Darnell
Stars and Stripes
May 15, 2019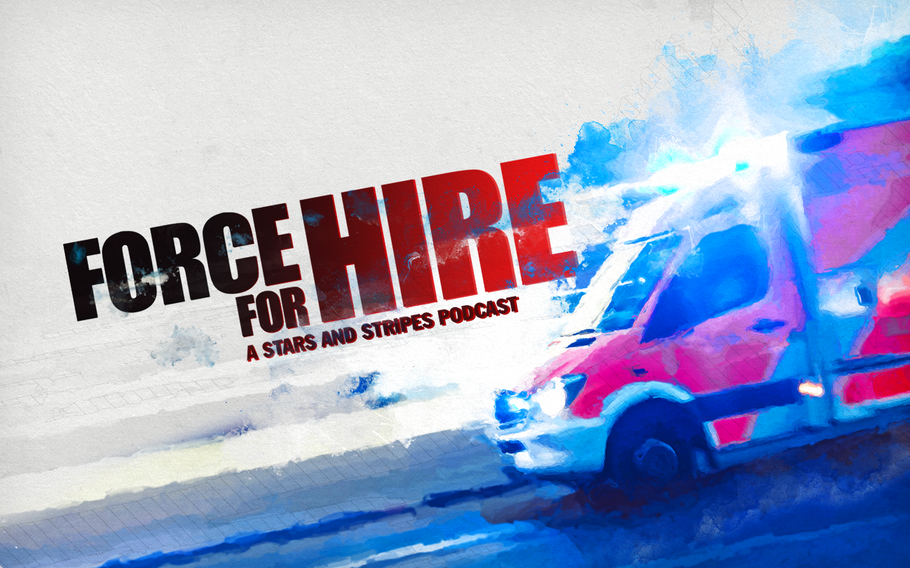 WASHINGTON — As complex as military health care can be, servicemembers don't have to worry about the Department of Defense shutting down overnight. Contractors who work for smaller private military or security firms have faced exactly that, leaving them without continued care.
Even though that's an extreme example, contractors commonly face a tangled web of regulations, insurance policies and legal loopholes when seeking health care.
A trio of experts joins hosts Michelle Harven and Desmon Farris to help explain the intricacies of contractor health care, provide tips for those in the industry and clear up some of the murkier aspects of the current system.
Among those is Doug Grauel, a lawyer who specializes in helping contractors with injury claims. He'll talk about a little-understood policy that helps safeguard government workers and will provide advice for any contractors facing medical issues.
Also joining us this week are the two researchers behind a Rand Corp. study about the health of contractors operating in conflict areas. Molly Dunnigan, senior political scientist for Rand, and Carrie Farmer, a senior policy researcher for the nonprofit think tank, talk about the report and what it means for anyone considering a job in the private sector.
A full transcript of this episode can be found here.
---
---
---
---