More advisory teams arrive in Iraq; joint operating center opens in Baghdad
by
Chris Carroll
June 26, 2014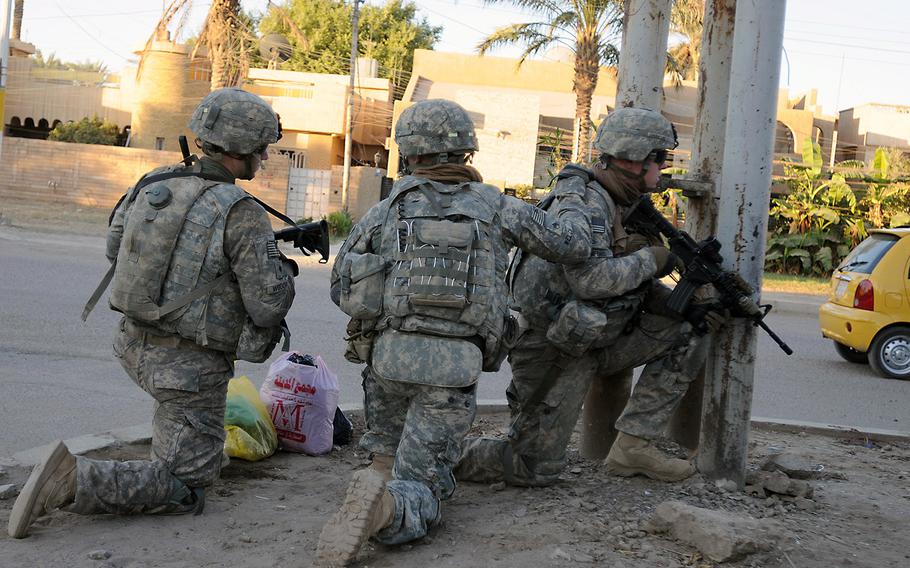 WASHINGTON — U.S. operations in Iraq have expanded with the arrival of more teams of advisers and the opening of a joint operations center in Baghdad, the Pentagon said Thursday.
Four additional teams of advisers with 50 special operations troops arrived in the city late Wednesday, raising the number of U.S. advisory teams in Iraq to six, with 90 members in total, Pentagon spokesman Col. Steve Warren said Thursday.
Another 90 American troops on Wednesday opened a joint operations center in Baghdad to help the Iraqi military confront the Islamic State of Iraq and the Levant, or ISIL, which has overrun vast swaths of northern Iraq and taken numerous cities.
"The most important reason we have [the JOC] there is to provide command and control to the teams that are on the ground," Warren said. "Additionally, it will of course serve as a fusion center where information that's coming in from the various teams can be consolidated and it can be analyzed."
The U.S. military is also planning a second joint operations center in northern Iraq, but when it will open and where it will be is uncertain, Warren said.
Assessment teams, which the Pentagon said were "enhanced" teams run by lieutenant colonels featuring members with a variety of expertise, will spend two to three weeks assessing Iraqi military capabilities before delivering a report, Warren said.
The teams will initially observe Iraqi preparations to defend Baghdad from the oncoming insurgents and will later expand outward.
The U.S. operation is being overseen by Maj. Gen. Dana Pittard, who has been Combined Forces Land Component Commander-Iraq. As of now, the mission has not been formally named, Warren said.
carroll.chris@stripes.com Twitter: @ChrisCarroll_
---
---
---
---