Military family's photo session ends with a 'photobomb' to remember
by
Ann Pinson
June 25, 2020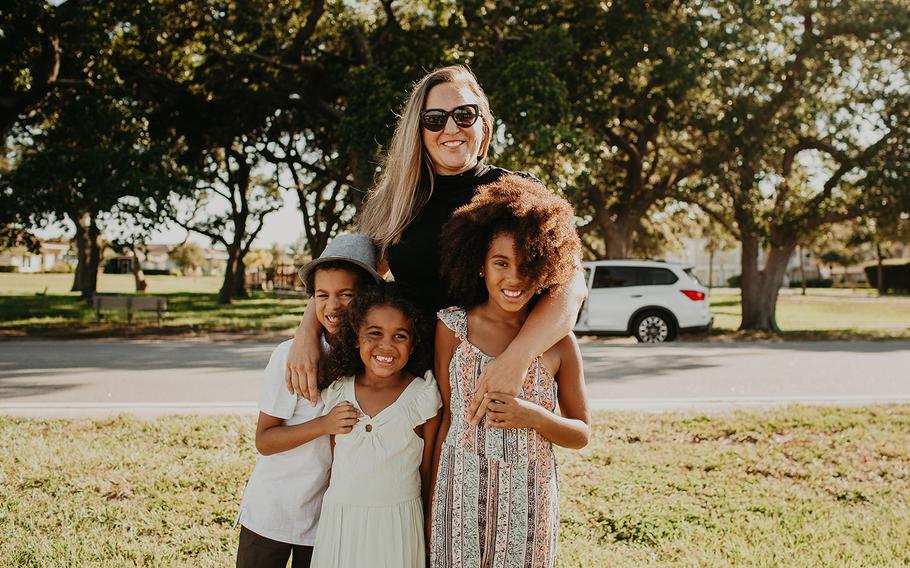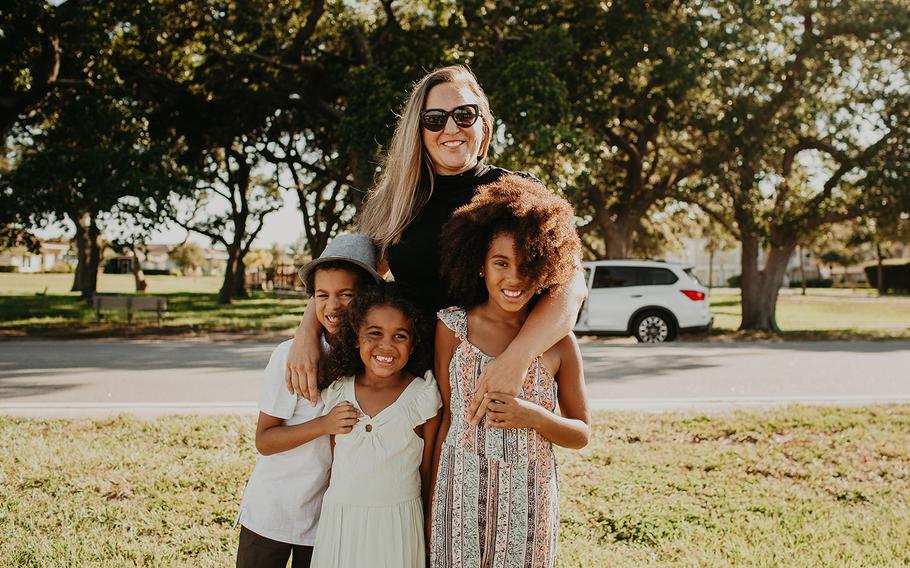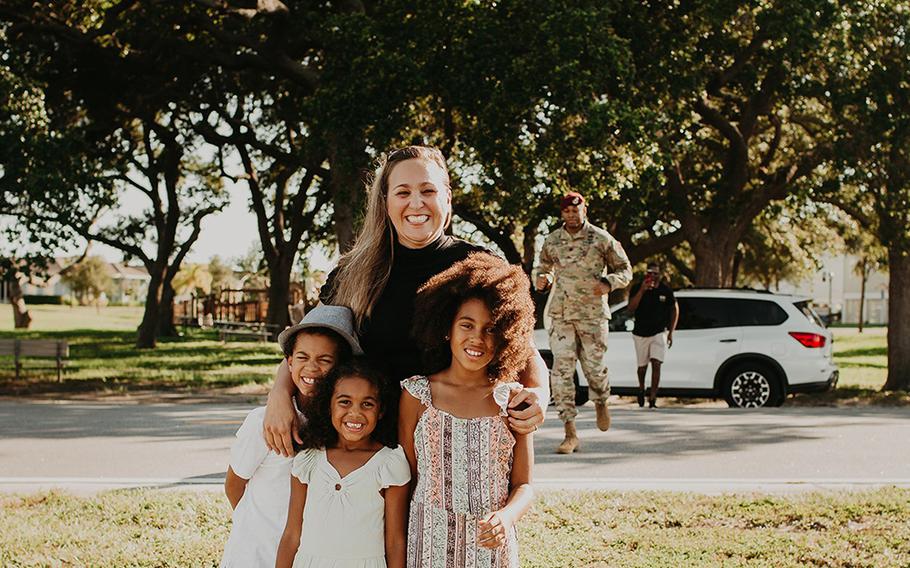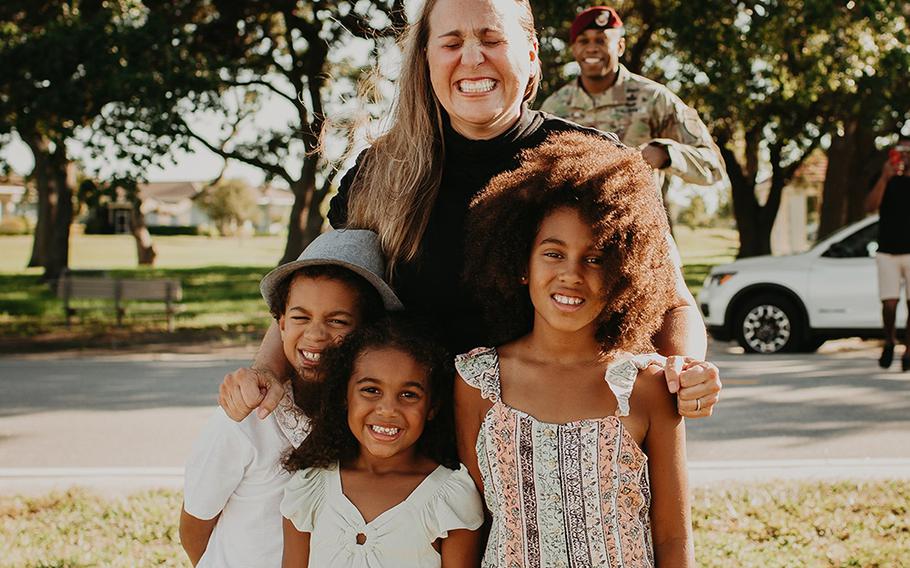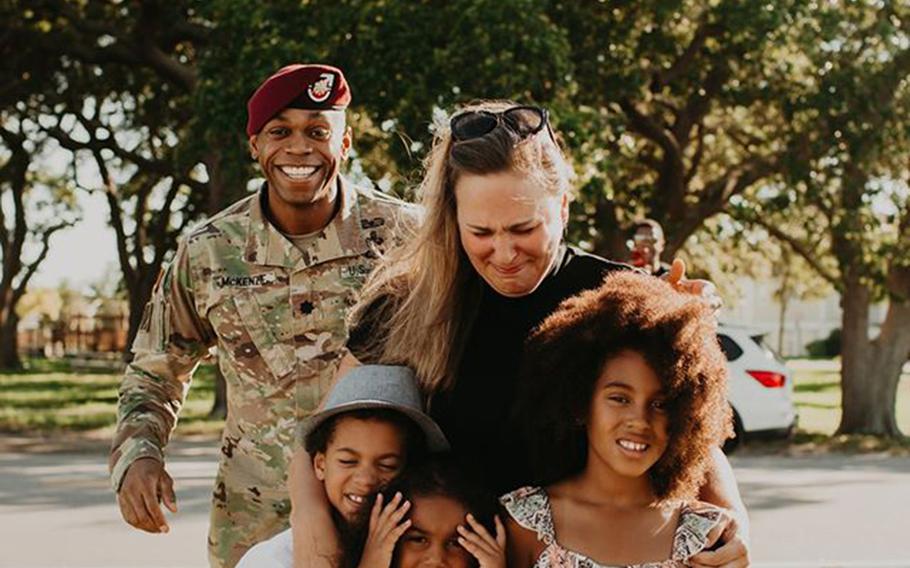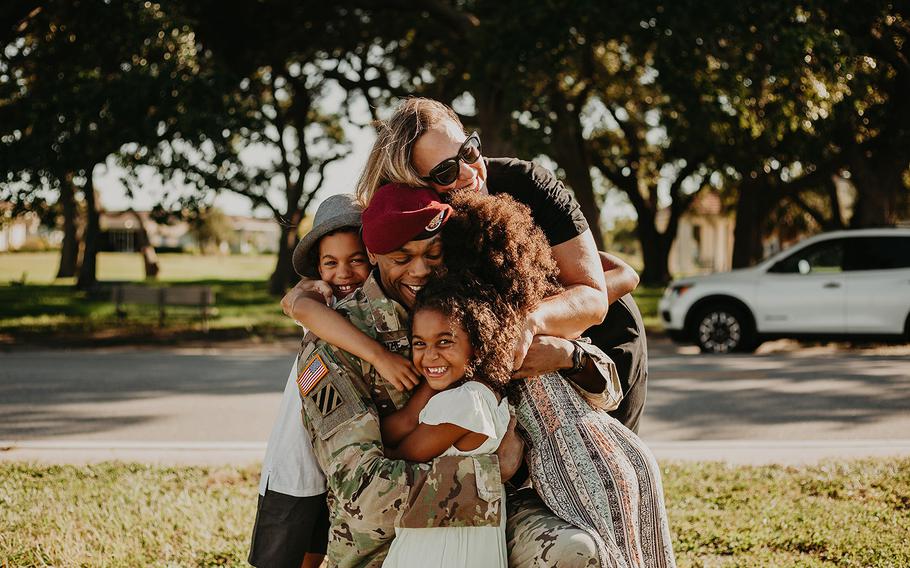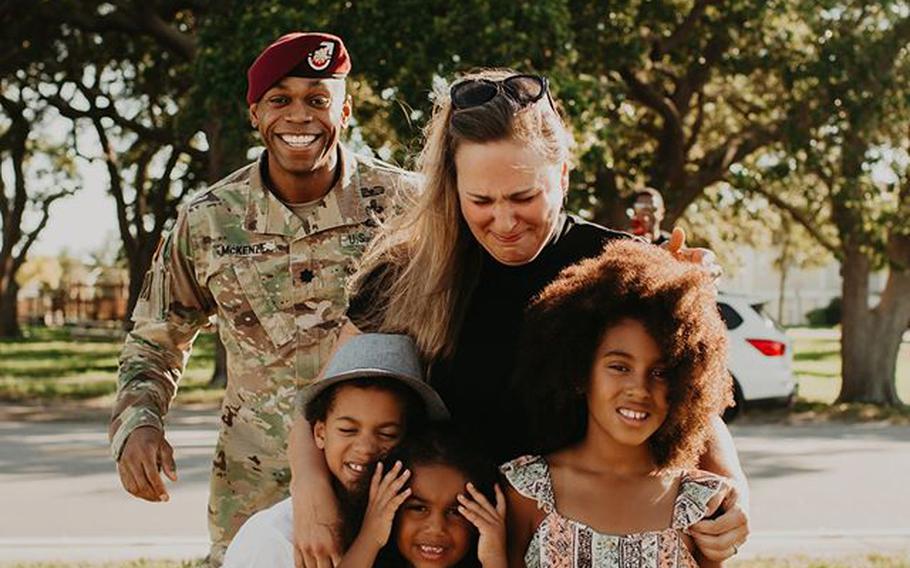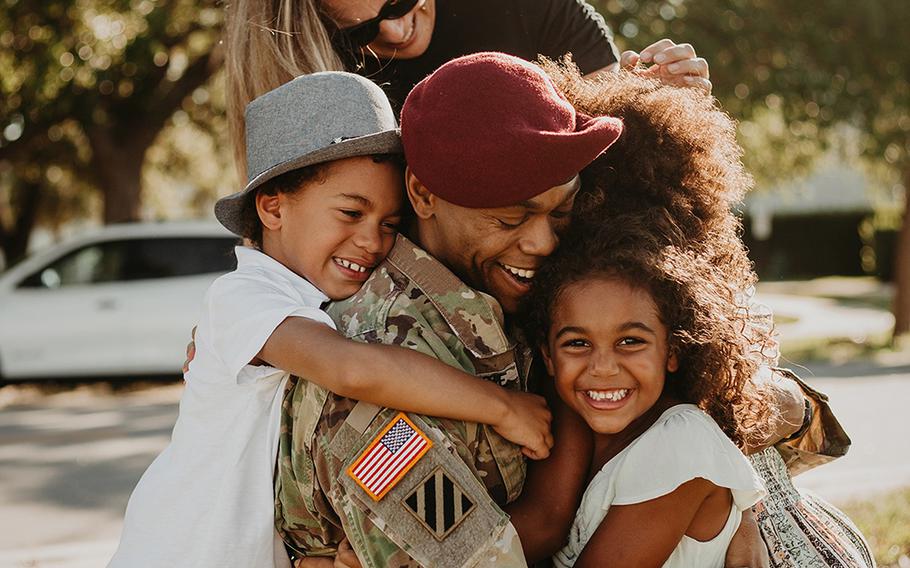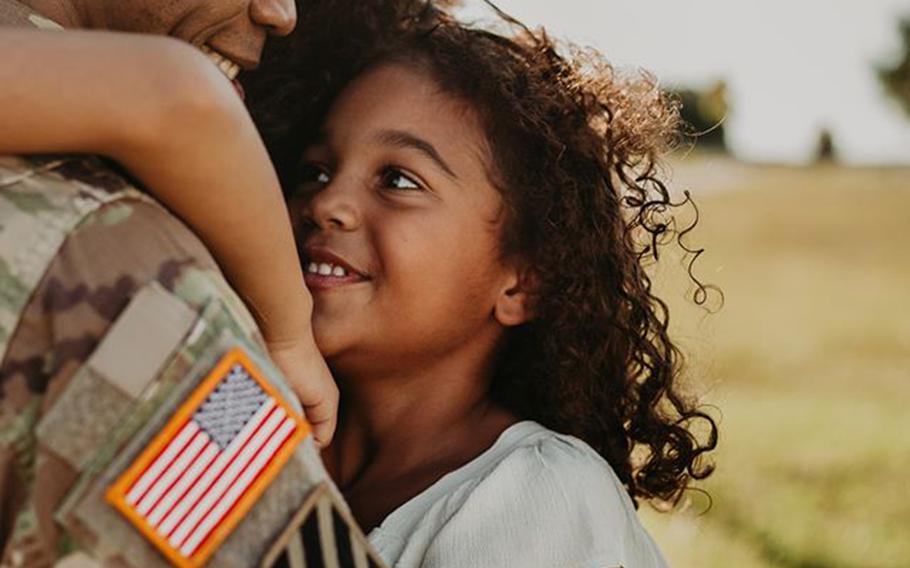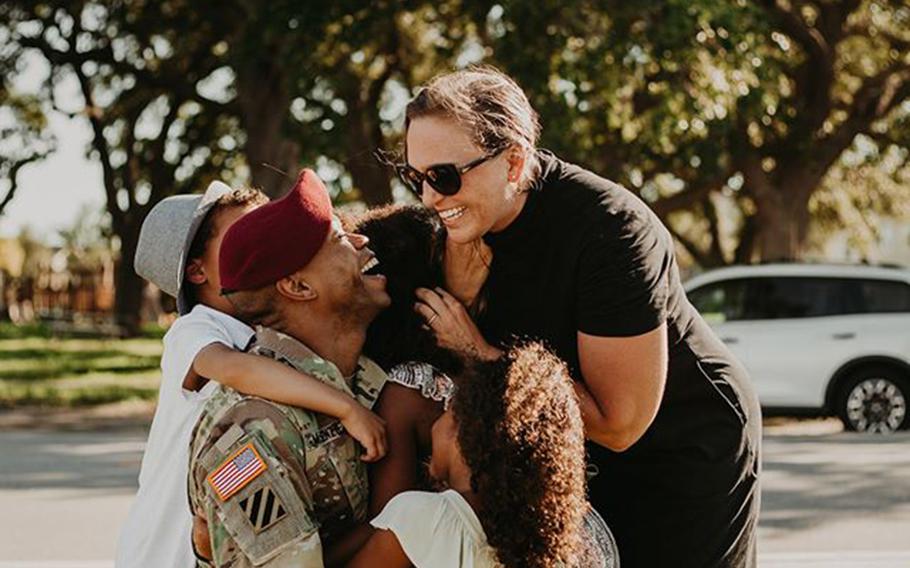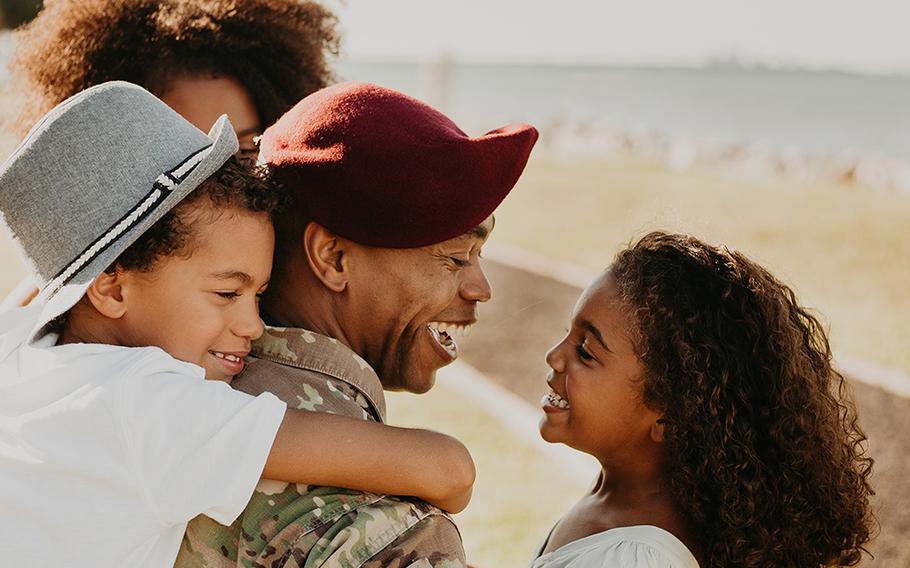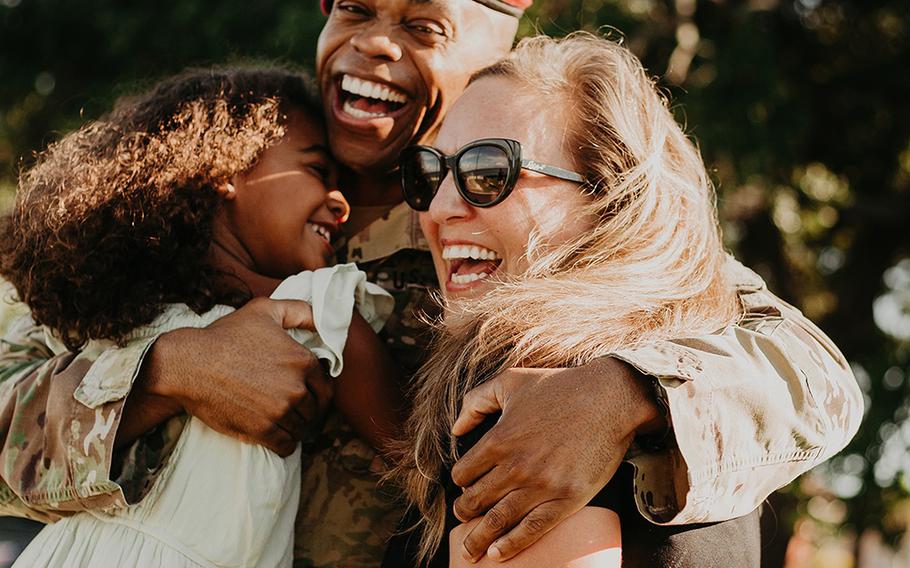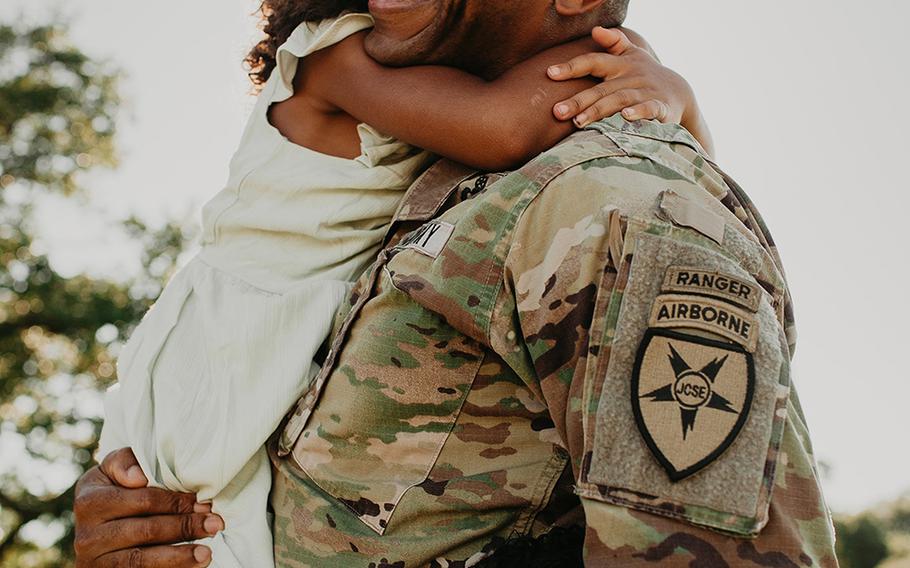 Kristin McKenzie and her kids stood in a field off a road near MacDill Air Force Base, Fla., smiling for the camera as a white SUV pulled up in the background. Kristin knew what was coming, but the children had no idea that they were about to see their dad for the first time since his deployment.
"They were honestly stunned and not sure what they were looking at when he walked up behind us," said Kristin McKenzie of his arrival. "After a few seconds of pure shock they let out screams and squeals of joy. The 8-year-old just buried herself in his side and sobbed."
Army Lt. Col. Simon McKenzie had been in Qatar since February and ended up returning a few months ahead of the original plan, so Kristin decided to surprise their three youngest kids, 8-year-old Blake, 7-year-old Grey and 5-year-old Lawton (the couple's 21-year-old son Caleb is working in Colorado for the summer). She told them the photos would be a Father's Day gift.
Photographer Hannah Sanchez jokingly described the session on Facebook, saying, "Can you guys believe that a car pulled up right behind this adorable family right when we started shooting?! And then someone just jumped out and photobombed the entiiiiiire session!?"
Sanchez said she was nervous and excited in the moments leading up to the big reunion.
"The only thing we had planned was to keep the kids looking away from the road at all costs so that Lt. Col. McKenzie could hop out of the car and surprise them," she said.
Even before the deployment, the family had been apart a lot. Kristin was diagnosed with cervical cancer in mid-2017 while they were living in Washington, D.C., and stayed there for medical reasons as her husband moved for a new assignment at MacDill Air Force Base in May of 2018. They saw him every month or two, and she and the kids joined him in August of 2019.
For the McKenzie family, the photos are precious.
"My husband and I will look back on them and remember every step of the journey to get to that moment," Kristin said. "We will remember getting to breathe for a moment. We made it back to our person. Our kids already remember it as the moment we were whole again after what seemed like an eternity to them, between cancer keeping us apart and the deployment."
pinson.ann@stripes.com Twitter: @annpinson
---
---
---