Marines to get better-fitting, lighter body armor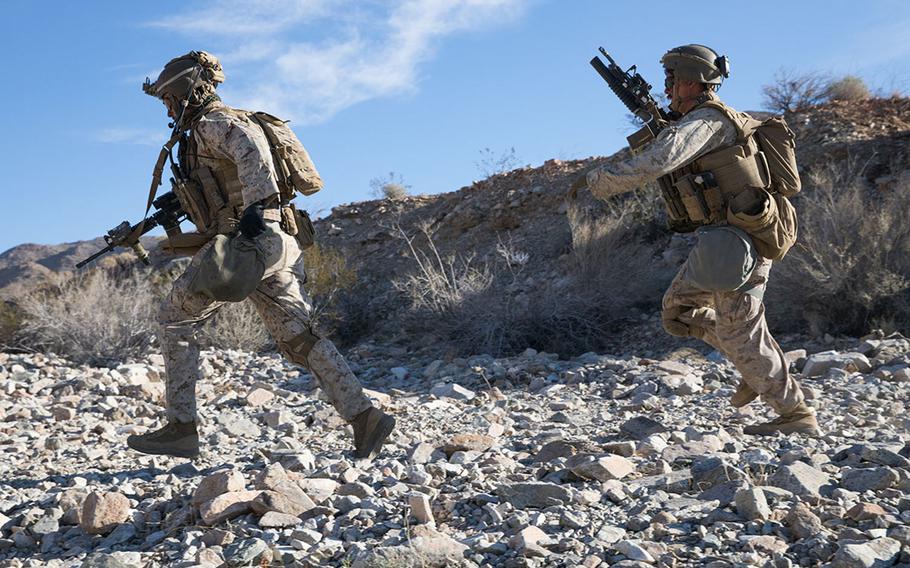 The Marine Corps has begun issuing better-fitting protective vests that are more streamlined and significantly lighter than the current model.
The Plate Carrier Generation III vest can be easily adapted for different missions and removed and reassembled in seconds, Marine Corps Systems Command said in a statement released Tuesday. When coupled with protective plates, the system guards against bullets and fragmentation, the statement said.
Tests of a prototype of the new vest, which is around 25% lighter than the legacy system, showed that it also significantly reduces fatigue in the field, the statement said.
"When you lighten the load, Marines can get to their destinations faster and they're going to have more endurance, which increases their lethality," said Lt. Col. Andrew Konicki, program manager for infantry combat equipment at MCSC.
By eliminating excess bulk and cutting out the shoulders to allow for a better fit for rifle stock, the new system also improves Marines' ability to shoot and move, said Lt. Col. Bryan Leahy, of the individual armor team at MCSC.
Nearly 15,000 more Marines, male and female, will be able to fit into the new body armor, which is available in more sizes than the legacy system, the statement said.
A closer fit to the body provides increased protection, while reducing the risk of injury due to improper fit, it said.
Infantry units are among the first to get the new body armor, which is expected to be available to all Marines by approximately October 2022.
---
---
---