Marines halt new enrollments in tuition assistance programs; other services could follow
---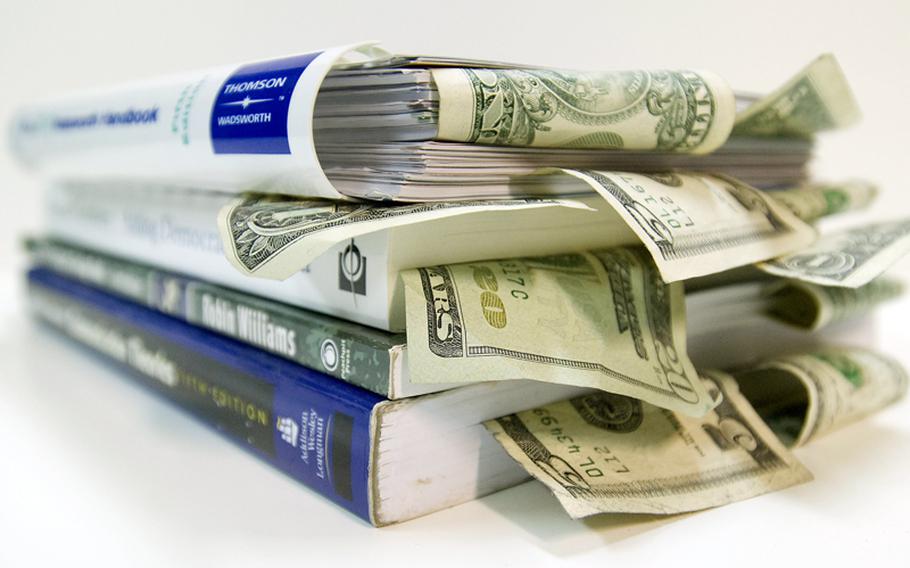 WASHINGTON – Some Marines are scrambling to find ways to pay for classes after a surprise announcement that the Marine Corps has stopped new enrollments in its tuition assistance program.
The program was available for active-duty Marines attending high school completion courses, vocational courses or classes toward an associate, bachelor, master or doctorate degree after hours. It provided up to $4,500 per fiscal year, or $250 per semester hour or credit hour, according to a Marine Corps website.
An administrative message published Saturday for all Navy and Marine Corps personnel from Navy Secretary Ray Mabus noted that one of the impacts of the across-the-board budget cuts known as sequestration would be to "cease new USMC enrollments in voluntary education tuition assistance."
But Marines already using the program said they were informed that their assistance also would be cut off after the current semester and that they should meet with guidance counselors for information about scholarships and grants.
Marine Corps officials did not answer inquiries from Stars and Stripes seeking clarification about whether students enrolled in education programs will be able to get assistance for next semester.
The cuts do not impact the G.I. Bill.
Michael Dakduk, executive director of Student Veterans of America, said the tuition assistance program was important to him while he was in the Marine Corps.
"This benefit helped me attain the coursework necessary to successfully transition from combat to college and eventually complete my baccalaureate degree," Dakduk said.
The cancellation of the program "is especially troubling given the number of Marines expected to leave active service in the coming years and the incredible value placed on higher education in today's job market," he said.
The Marines may not be the only service to make the change. On Tuesday, the Defense Department comptroller released guidance that suggested all services consider "significant reductions in funding new tuition assistance applicants ... for the duration of the current fiscal situation."
hlad.jennifer@stripes.com Twitter: @jhlad
---
---
---
---