Yokosuka Beer serves its own craft brew
by
Tyler Hlavac
April 21, 2017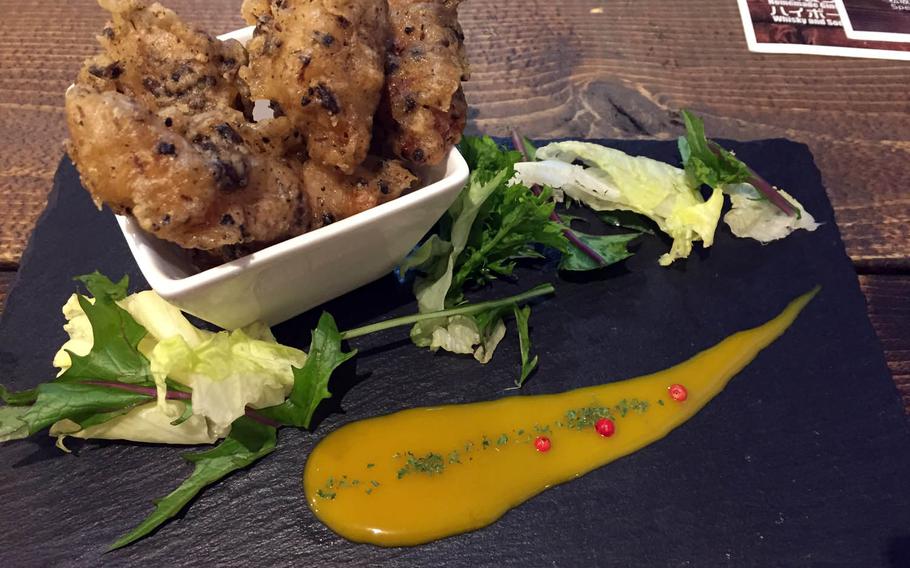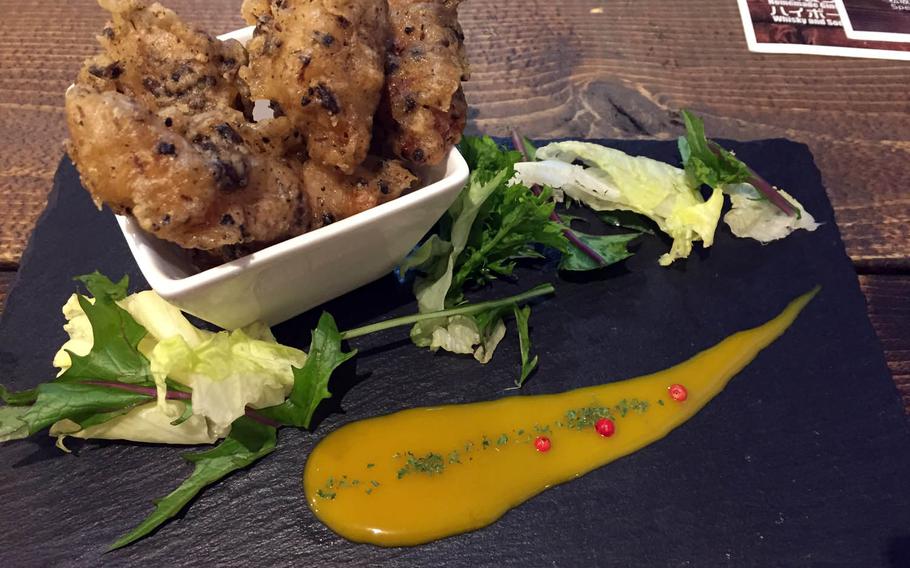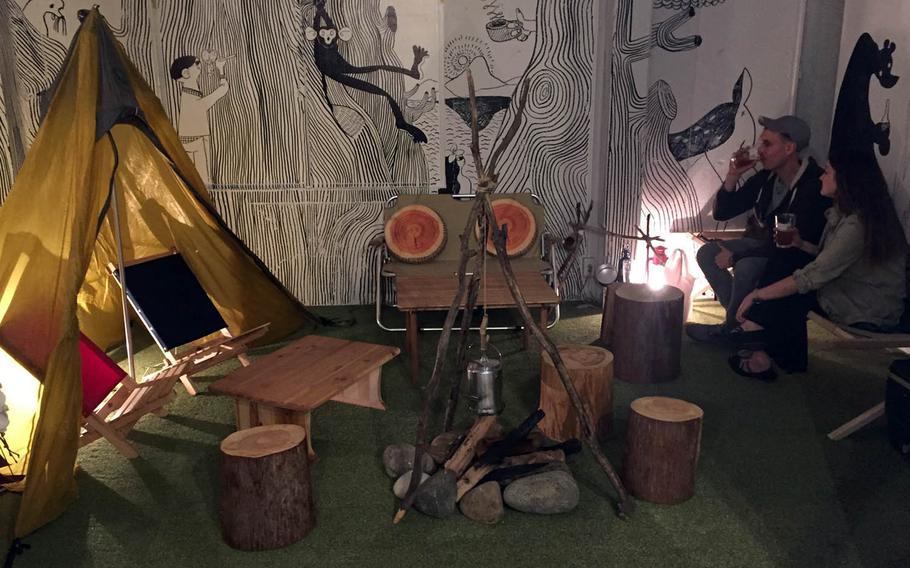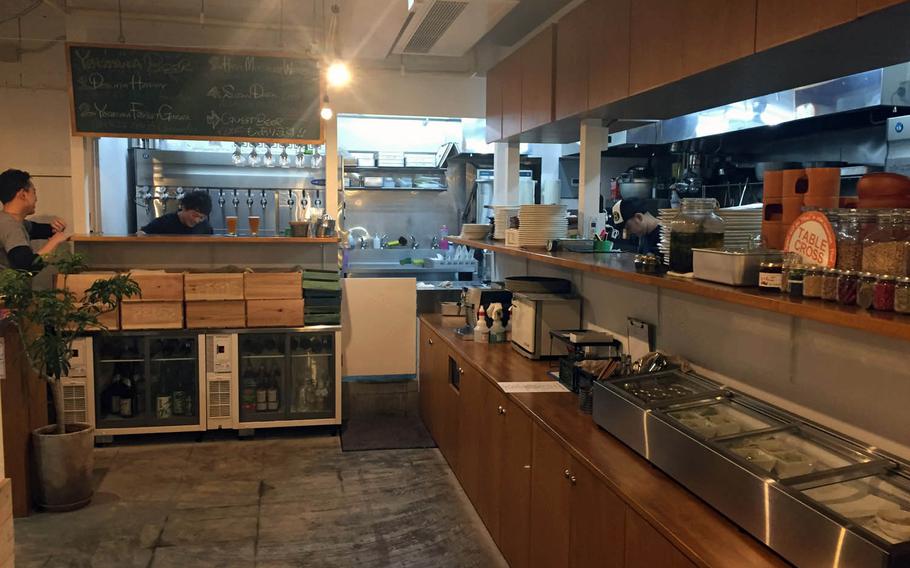 A new brewery and restaurant near Yokosuka Naval Base, Japan, is looking to bring the taste of Yokosuka straight to your table.
Yokosuka Beer, which opened in late February, is the latest addition to the Chuo area. The restaurant/brewery serves its own brand of craft beer on the first floor and food with local ingredients upstairs.
A fairly hip joint in an old brick building a few blocks from the heart of the Honch, Yokosuka Beer offers a level of quality and atmosphere that used to require a trip to nearby Yokohama.
Upon entering, visitors immediately will see gleaming silver beer brewing vats where the beer is made and served on-site. The brewery's selection rotates and can run out, but that's often the price one pays for quality beer.
The four craft beers available during my visit were Dobuita Happy (pale ale), Yokosuka Forest Ginger (ginger-flavored ale), Hasse Tsumugi Wheat and Suzan Dark.
Intrigued at the idea of ginger-flavored ale, I ordered a Yokosuka Forest Ginger and found it crisp and refreshing. There's also a full bar offering staples like wine, sake and shochu.
The theme of the restaurant and brewery is "Yokosuka Pride," which is plastered throughout the establishment, on the menu, beer glasses, T-shirts, etc. That attitude extends to its food menu, which boasts several chicken, fish and vegetable dishes that are made with local ingredients.
I tried German potato and bacon and deep-fried pork, both for 800 yen (about $7.30). I ordered two dishes because the servings were small; however, both were outstanding and worth the price.
Surprisingly, Yokosuka Beer also serves breakfast, which is somewhat uncommon in Japan.
The menu is somewhat limited, generally fish or bacon and a set of soup, salad and rice or bread for 800 yen, but it might be worth checking out for anyone who hasn't experienced a more traditional Japanese breakfast.
And yes, beer is available with breakfast.
Yokosuka Beer Location: 1 Chome-23 Odakicho, Yokosuka-shi, Kanagawa-ken 238-0008
Hours: Daily, 10 a.m. to 10 p.m.
Prices: A pint of craft beer costs between 680 yen (about $6) and 734 yen (about $7). Most meal sets are priced between 800 and 900 yen, but some go as high as 2,000 yen.
Dress: Casual
Directions: A few minutes' walk from Yokosuka Naval Base's Womble Gate. It's in a red-brick building next to Lucky Exchange.
Information: www.facebook.com/yokosukabeer; 050-3461-2602
---
---
---