Yokohama's Hamagin Space Science Center is actively educational
---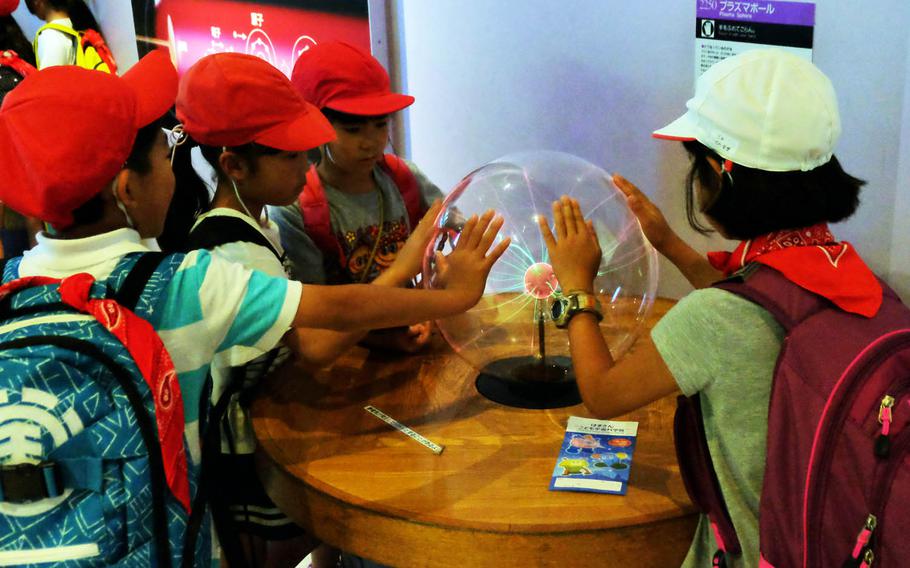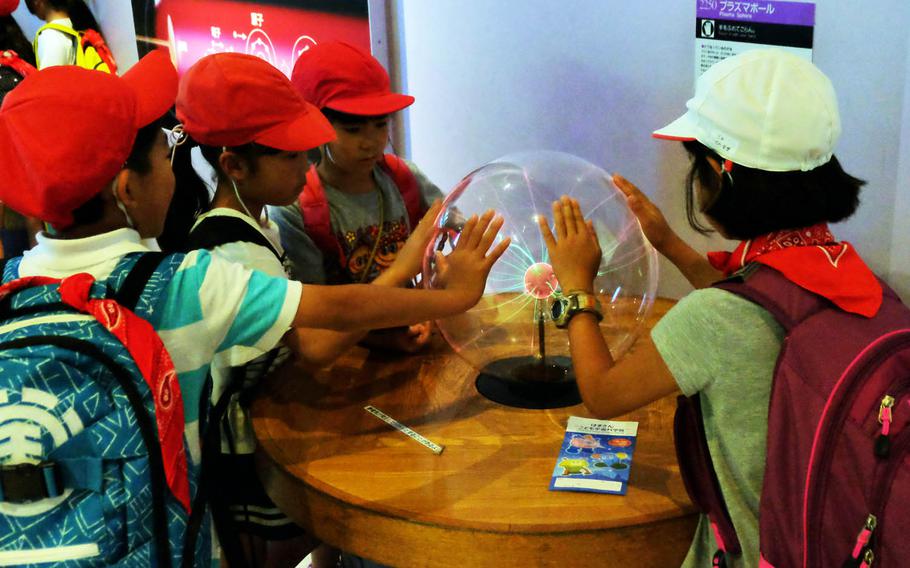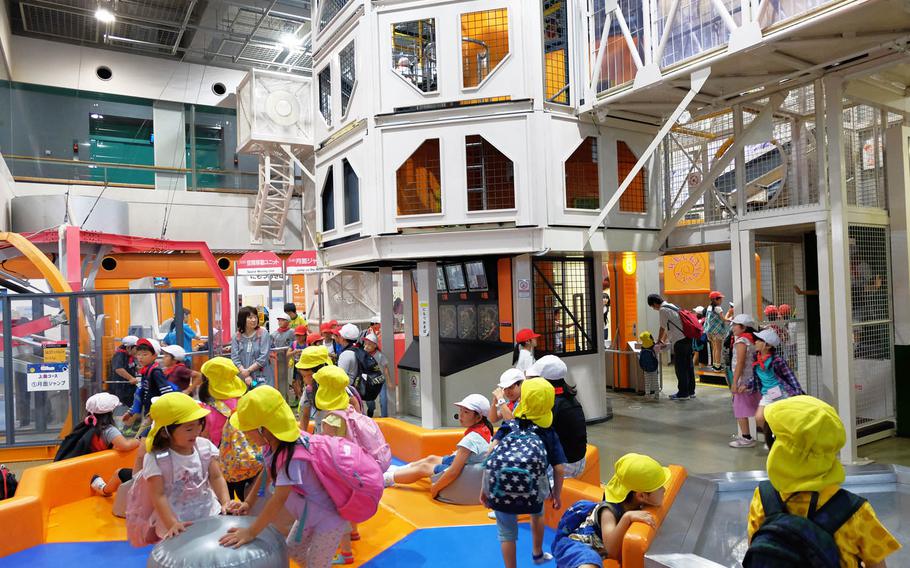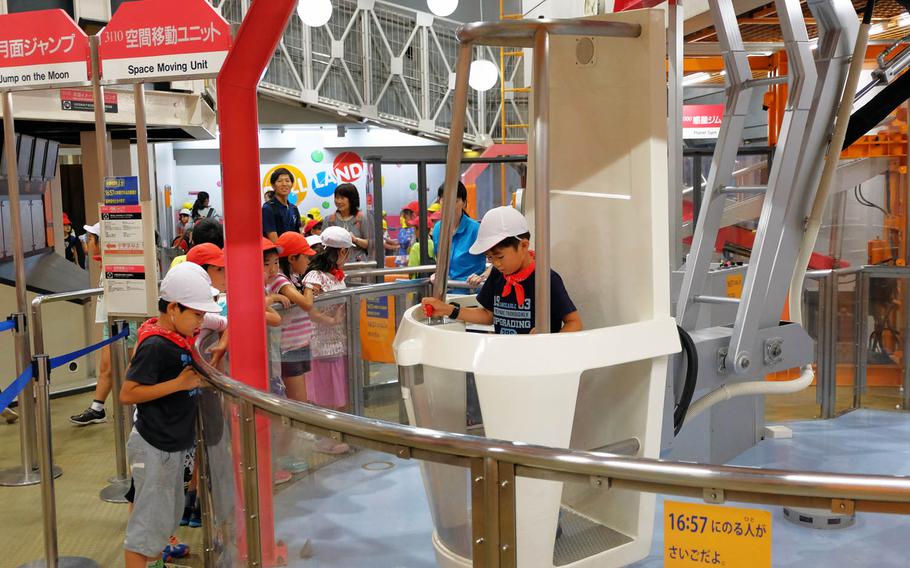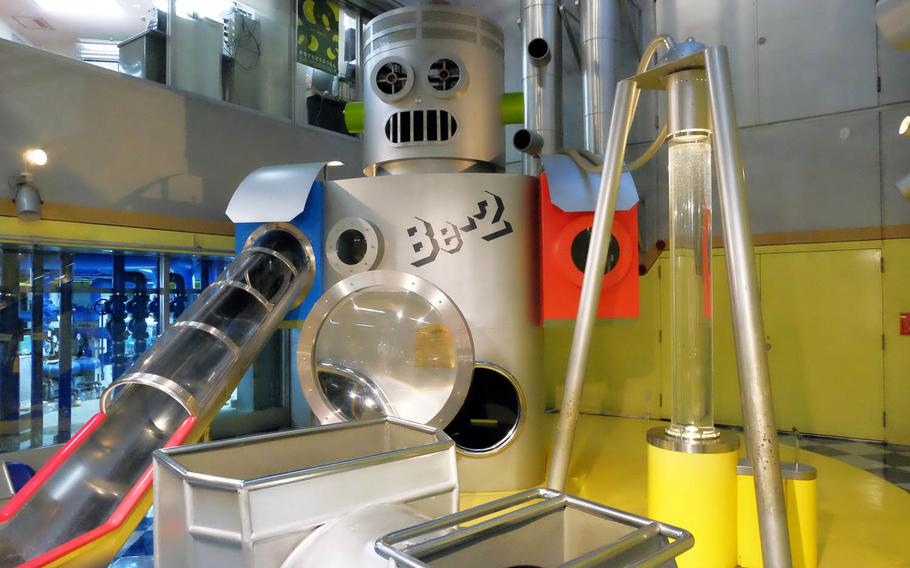 It takes years of hard work and training to become an astronaut. For kids looking to get a head start on their path to the stars, Hamagin Space Science Center in Yokohama, Japan, has everything an aspiring spacekid could want.
The center, on the city's quieter side, offers a mix of educational and entertaining exhibits that stimulate children's minds while allowing them to burn off some energy.
Aspiring astronauts can begin learning on the second floor, which contains a "Space Discovery Room" and a laboratory. Inside are displays showing off various electronic instruments, from microscopes to plasma balls. This is probably the least exciting portion of the center, but kids can still push buttons and see tons of instruments light up.
Physical training begins on the third-floor "Space Training Room," which is arguably the biggest draw of the center and the place where kids will be most active. Inside is a giant gymnasium with ladders and slides. Other interactive exhibits include: a machine that tests grip strength, a space mover that allows the user to push buttons to move without walking, an optical-illusion room that seems to defy gravity and others designed to simulate weightlessness and test the senses.
Astronaut trainees get a break in the fourth-floor "Space Laboratory Room," where they can test their minds against a variety of puzzles. The fifth-floor "Space Captain Room" is dimly lit and full of bright electronic displays similar to video games, including a machine that lets players compete in a virtual hoverboard race.
There is also a display using weights that illustrates the gravitational effect of various planetary bodies, with the sun display being much heavier than the moon.
For parents looking for a quiet spot or who have really young kids, the basement floor has a small robot-themed playground and a variety of puzzles and toys for small kids.
This affordable fun spot gives folks a lot of bang for their buck; there is easily at least several hours of entertainment to be had here. However, visitors should be aware that during the weekday the center can either be dead empty or occupied by hundreds of screaming school kids.
Hamagin Space Science Center Directions
The center is just a few minutes' walk from Yokodai Station. Address: 5-2-1, Yokodai, Isogo-ku, Yokohama, 235-0045
TIMES
Open daily, 9:30 a.m. to 5 p.m. Closed on the first and third Monday of each month.
COSTS
400 yen (about $3.60) for adults; 200 yen (about $1.80) for kids
FOOD
An on-site cafe is open daily 10:30 a.m. to 4:30 p.m. and serves coffee, tea and soda, and has a breakfast and light lunch menu.
INFORMATION
Phone: 045-832-1166; Online: www.yokohama-kagakukan.jp
---
---
---
---