Yokohama Bay Bridge offers a cheap, scenic getaway
---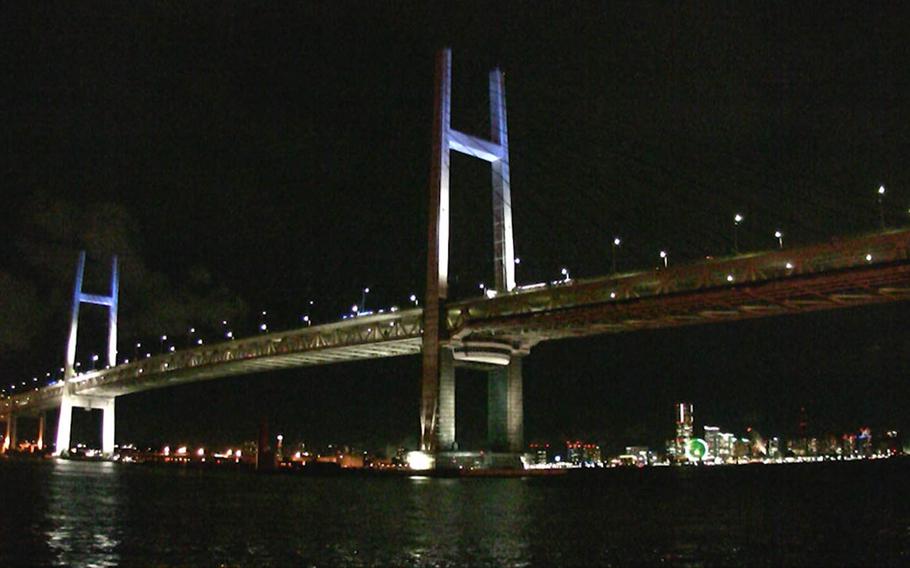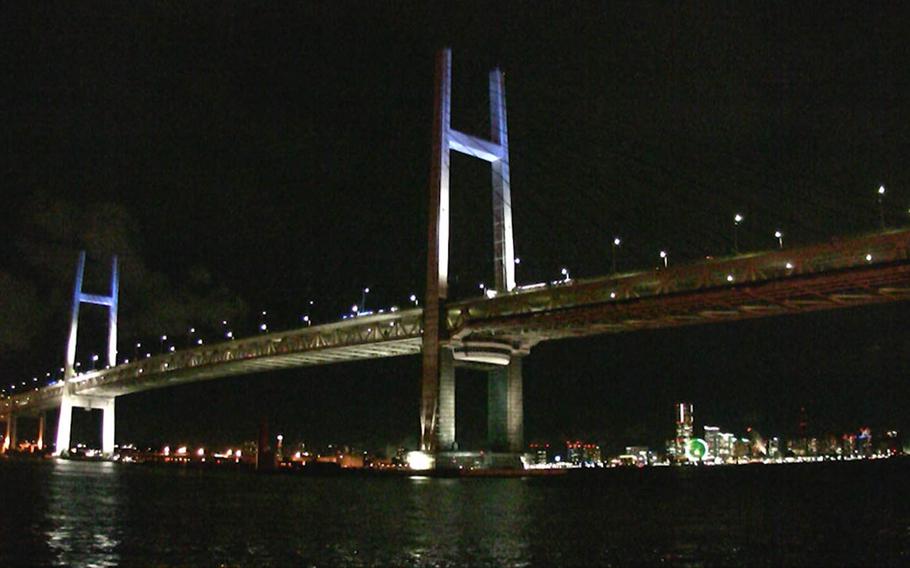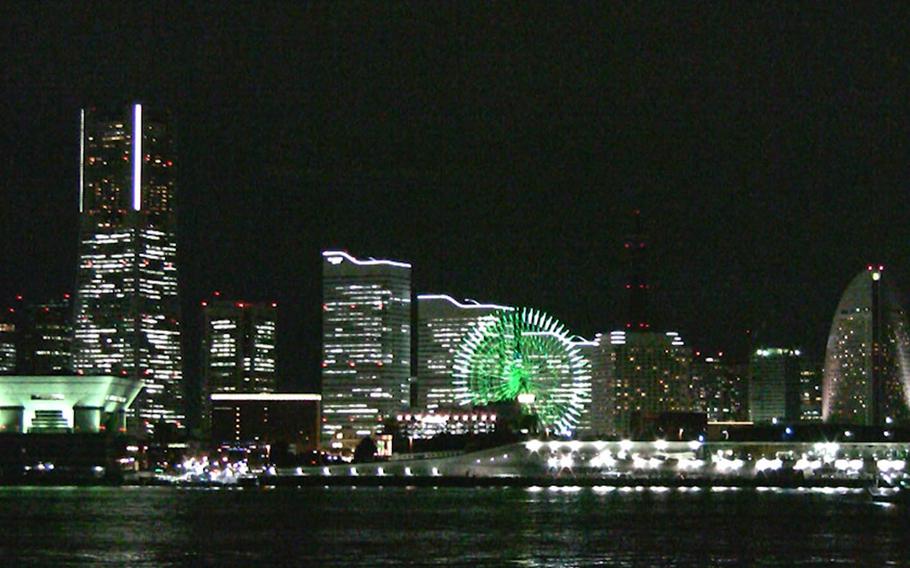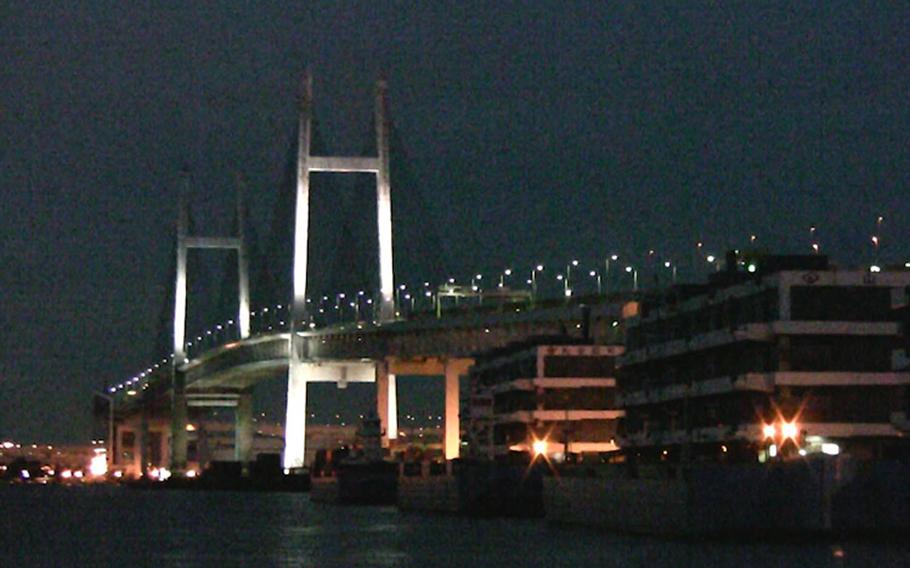 Godzilla towered over the Yokohama Bay Bridge in scenes from the Japanese film series featuring the giant radioactive beast.
Traveling along one of its 12 lanes, high above ships transiting the water below, it's easy to imagine staring into the monster's eyes as he stomps through the ocean to wreak havoc in nearby Tokyo.
The bridge, which opened in 1989, is the perfect spot for a Sunday drive.
Passengers will marvel at Yokohama Harbor's skyline, filled with skyscrapers, including Japan's second-tallest, the 296-meter-tall Landmark Tower, and other impressive pieces of architecture, such as the three Queen's Towers, the Pan Pacific Hotel and the Pacifico Convention Center featuring the sail-shaped Intercontinental Hotel.
On a clear day, they might even get a glimpse of Mount Fuji, Japan's highest peak.
Nearby Cosmo World amusement park has a huge Ferris wheel and several roller coasters.
The double-deck, cable-stayed bridge spans 460 meters across Tokyo Bay. It's part of the Shuto Expressway's Bayshore Route, and looms over the seaside Minato Mirai district.
The bridge, which is designed to survive a substantial earthquake, clears the surface of the water by 55 meters, allowing large container ships and cruise liners to enter Yokohama Harbor.
For many years, a skywalk along the bridge operated as a tourist attraction, but it closed in 2010 after visitor numbers declined.
Some 120,000 vehicles cross the bridge daily, traveling back and forth on two levels.
In the center of the bridge, there's a parking area that includes restaurants where events are staged on weekends. Car buffs show off their wheels there on Friday nights.
Those looking for Godzilla-style thrills and adventure might want to choose a different destination. But if you just want some stunning views of the world's largest urban area, the Yokohama Bay Bridge will fit the bill.
Yokohama Bay Bridge
DIRECTIONS
Yokohama Bay Bridge can be reached via the Shuto Expressway's Bayshore Route. It takes about an hour and 15 minutes from Yokota Air Base and just over 30 minutes from Yokosuka Naval Base. By train, travel to Yokohama Station and then take the Minatomirai Line to Minatomirai Station.
TIMES
Open 24 hours seven days a week.
COSTS
The toll to cross is 600 yen (about $6).
FOOD
A parking area features a Lotteria and other fast-food outlets.
---
---
---
---