Wiesbaden: Lego exhibit builds on artist's designs
by
Mark Patton
November 22, 2010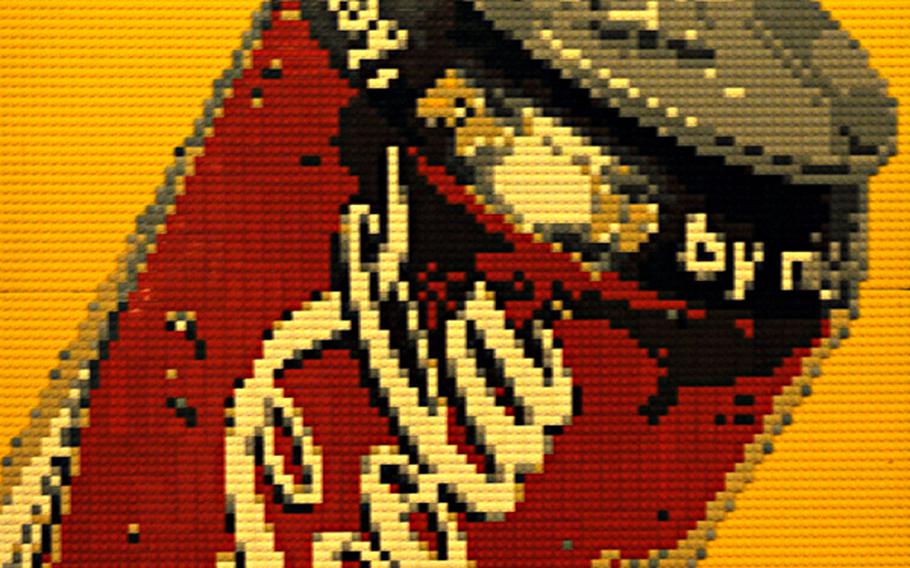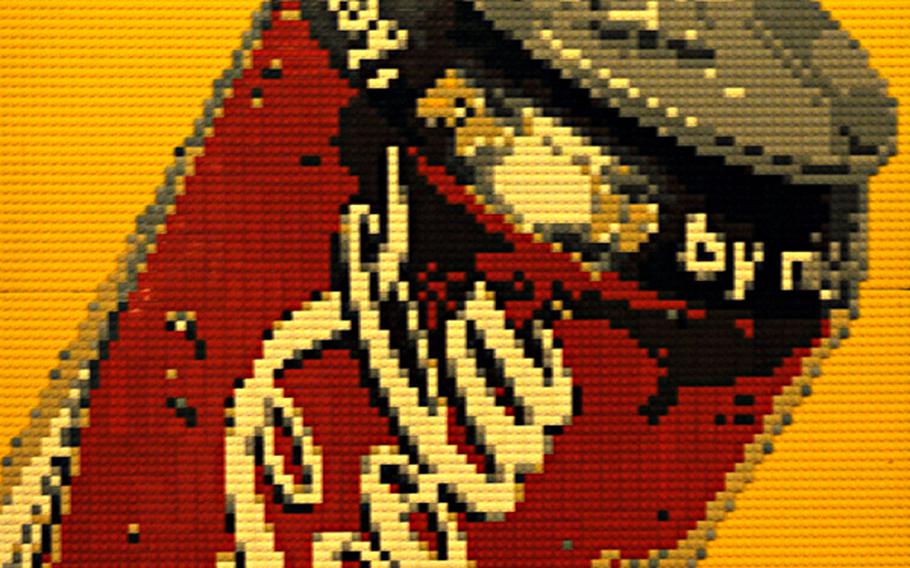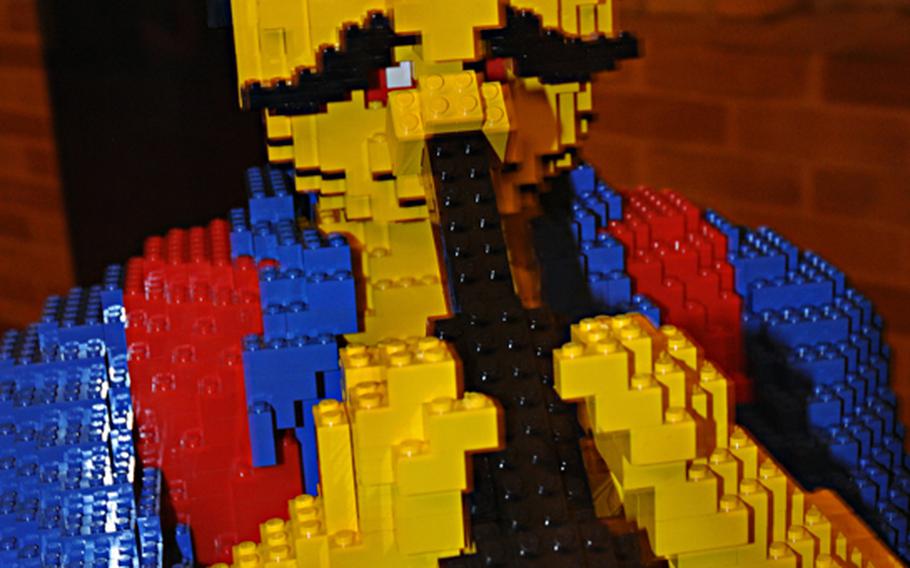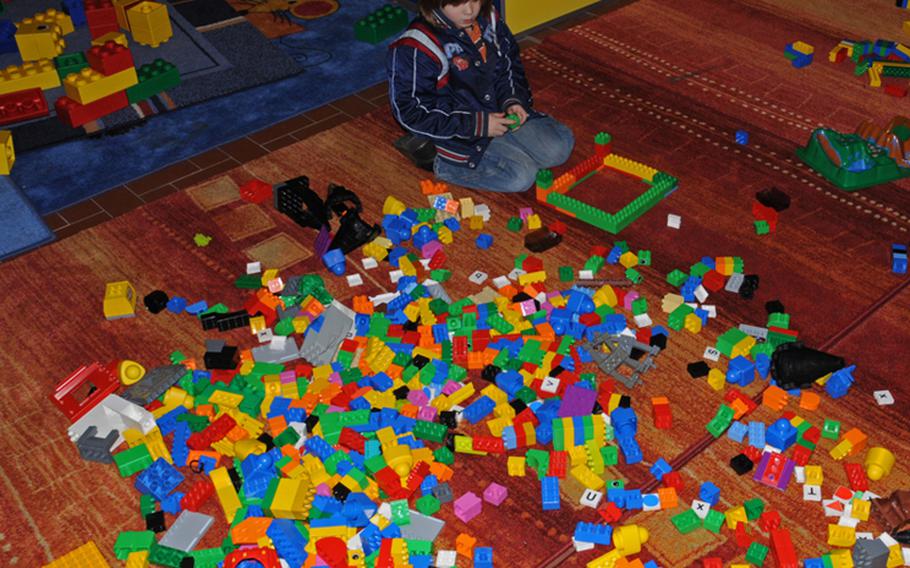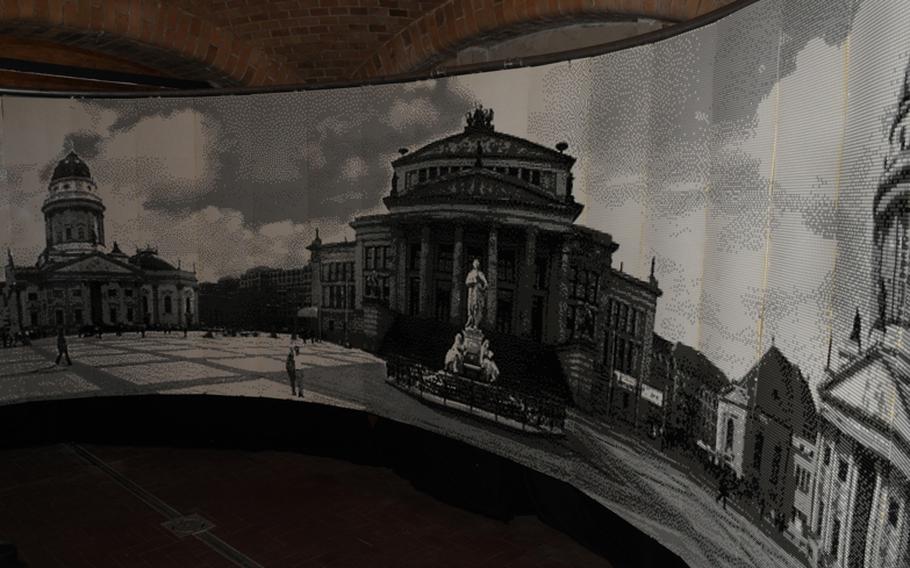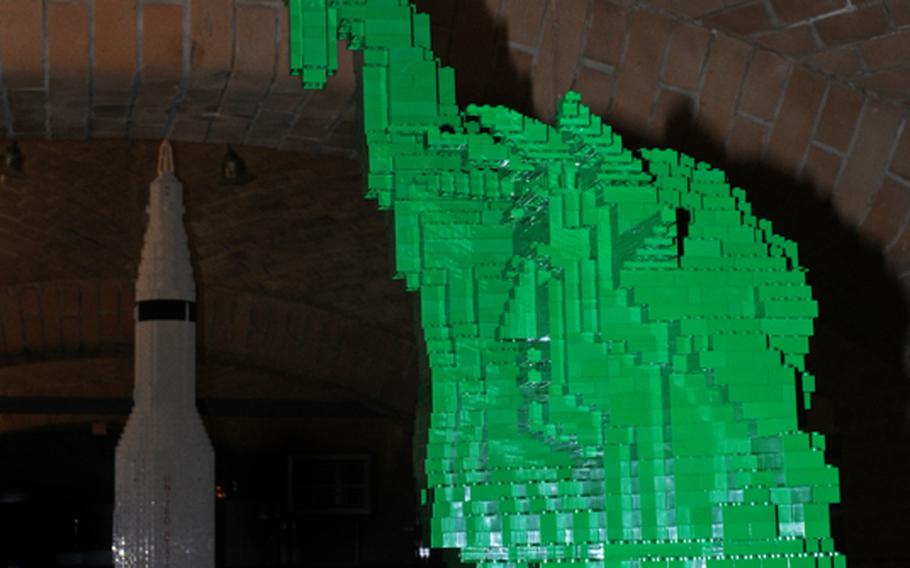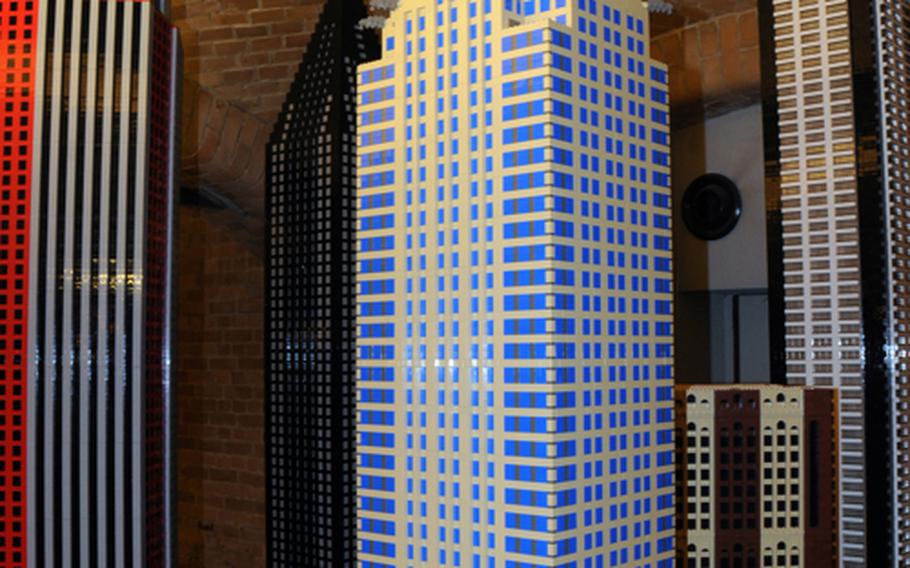 When talking about art exhibits and galleries, the word "Lego" doesn't pop up too often. But a new exhibit aims to show the wildly popular colored bricks in a new light.
Through the end of February, visitors to the Marktkeller in Wiesbaden, Germany, can admire some of the world's biggest Lego constructions and create a few designs of their own at the Design in Stein — Design in Stone — Lego exhibit.
Most of the pieces in the exhibit, ranging from a reproduction of the Chrysler Building to the Death Star II from "Star Wars," were created by René Hoffmeister, a Lego certified professional.
Hoffmeister's title is not easy to come by.
"There are only 12 Lego certified professionals in the world and [Hoffmeister] is the only one in Germany," said Vogel Torsten, manager of the exhibit.
Whether you're a history buff, science geek or a race-car fan, there are plenty of models, dioramas and murals constructed entirely out of Lego bricks to suit your taste.
One of the more interesting displays is a variety of Lego murals that can best be described as "Andy Warhol on Legos." Murals with images of Yoda and Coca-Cola are so realistic, you have to get close to tell they are made with Legos and not painted.
One particular panoramic display made of Legos is the Gendarmen Market in Berlin. It is so full of detail that it appears to be an exquisite black-and-white photograph even when standing close.
All of the Lego displays have plaques beside them in German and English that describe the history behind the piece, how long it took to create and how many Lego parts were used.
"It's not only for kids, it is interesting for adults also," Torsten said.
While adults can admire giant Lego models such as the Saturn V rocket, built with 50,000 Lego bricks and standing more than 11 feet tall, or the Statue of Liberty, there are plenty of hands-on things to keep the kids occupied as long as you'll let them stay.
"I think it's a nice way to spend a couple of hours," said Bonnie Martin, an Americn and a Wiesbaden resident who was at the exhibit with her husband and three children. Her husband, Doug, agreed, adding he would like to see it as a permanent feature of the Marktkeller.
Martin's 9-year-old son Hunter was busy constructing his own designs at one of the many areas around the exhibit where children have an endless supply of Legos to work with.
One of the more popular activities for children is the Create 'N' Race, in which kids can build their own Lego design and race it on an electric track. Also available are giant and soft Lego bricks designed to be safe for babies, and a Lego movie for children.
As you wander through the exhibit, it is amazing to look at the detail in the pieces. Some of the cityscape displays, such as a gas station scene, have such remarkable detail that it is easy to forget that these were made using Legos.
Although, there are no Lego sets for sale at the exhibit, a nearby department store that advertises at the end of the exhibit can satisfy that Lego craving you or your kids will be bound to have.
On the QTDIRECTIONS: The Wiesbaden Marktkeller is at Marktplatz 2-4. Follow B54 into downtown Wiesbaden, where it becomes Frankfurter Strasse. Turn left onto Rheinstrasse, then make quick rights onto Bahnhofstrasse then Friedrichstrasse. Turn left onto De-Laspee-Strasse and continue straight ahead to the Marktkeller area opposite the town hall. Parking is available in several nearby garages.
TIMES: Open 10 a.m. to 7 p.m. daily through Feb. 28. The exhibit is closed Dec. 24-26, Dec. 31 and Jan. 1.
COSTS: Admission is 8 euros for adults, 6 euros for those younger than 14 and adults with a severe disability card. Family tickets for 2 adults and up to 2 children (younger than 14) are available for 20 euros. Special group and school discounts are also available.
FOOD: There is no food available at the exhibit, but many restaurants are right outside the Marktkeller entrance.
INFORMATION:www.steine-wiesbaden.de, in German only. The site includes details about the exhibit and those who put it together.
---
---
---
---