Weber's Wikinger offers a perfect antidote to hot summer days
by
Dan Stoutamire
May 31, 2017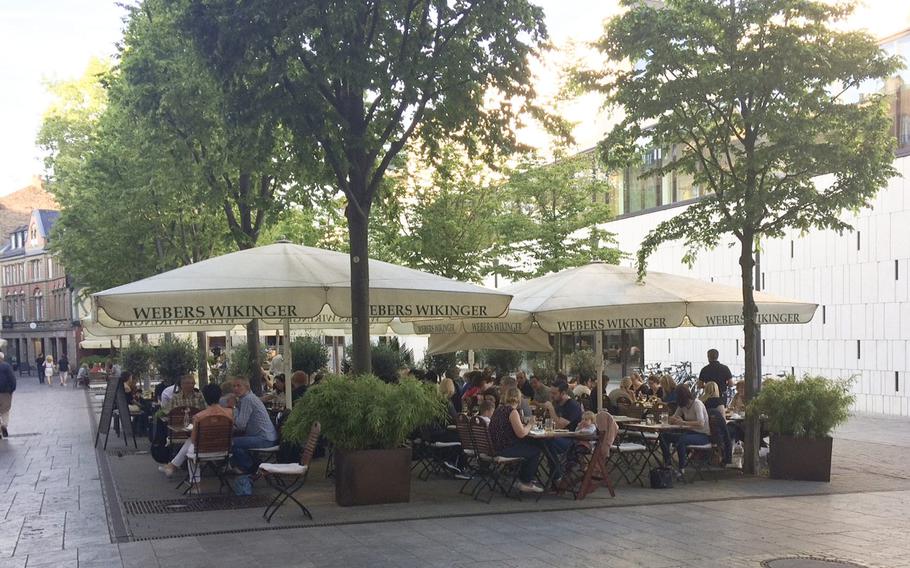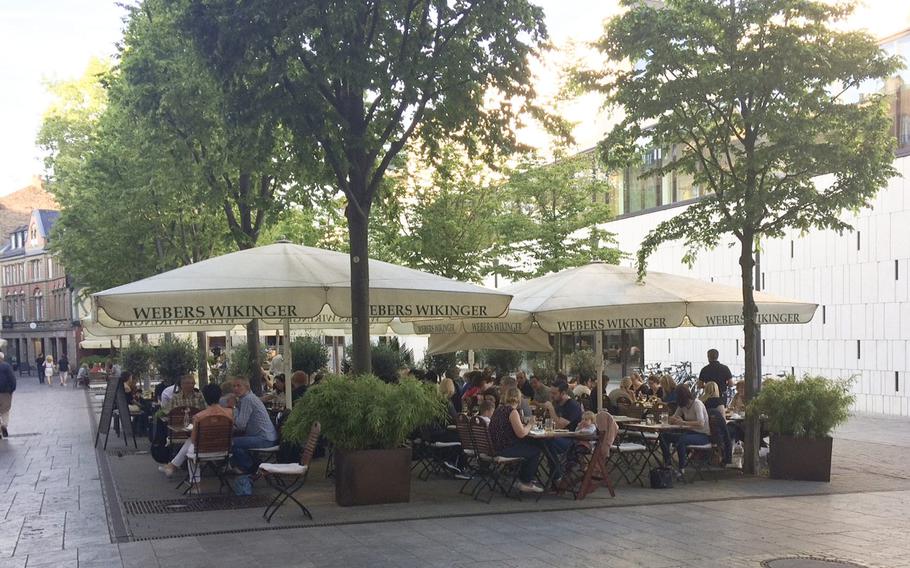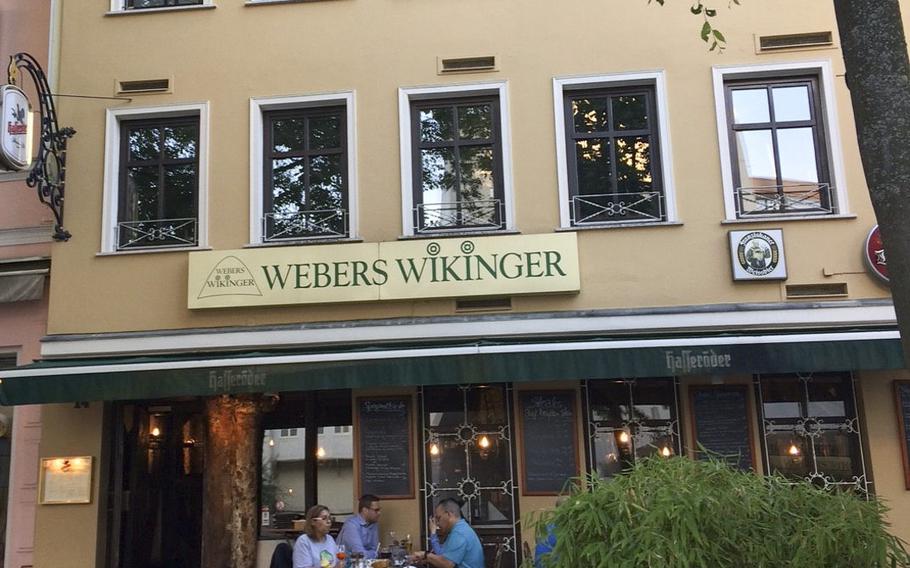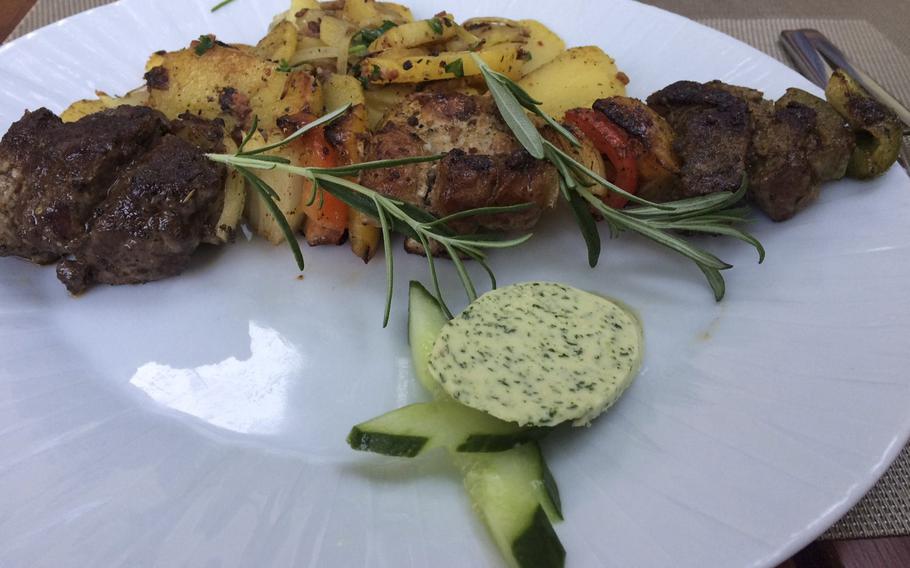 In the heart of downtown Wiesbaden's pedestrian area, in the shadow of the Hessian state parliament building, Weber's Wikinger is a restaurant that allows patrons to enjoy the warm weather while also getting a hearty German meal.
I initially thought the name, meaning "Viking" in German, was in reference to the restaurant's food, but it is in fact a reference to its location. Situated along a narrow alley that opens up into a beautiful central plaza, Baeckerbrunnenplatz, its location resembles a Viking longship from above as well as the edges of the alley, according to its owner. So don't expect Scandinavian cuisine, but rather traditional German recipes with a bit of a twist.
The interior of the restaurant features old-fashioned half-timber construction and solid wood tabletops and seats, and is lit in the manner of a traditional German guesthouse. But in the summer, you will want to get a table outside in the shade of the plaza and underneath large pavilions that can seat dozens of patrons.
The restaurant also offers group reservations for up to 100 people inside and 60 people outside for larger celebrations. English menus are available on request, and the staff, from my experience, all speak perfect English.
Wikinger's calling card is its meat selection — steak, schnitzel, lamb and fish — which it offers with a selection of sauces on the side. From Hollandaise to pepper to mushroom cream sauces, all are delicious.
I ordered the lamb filet medallions, which were cooked perfectly, along with a hollandaise sauce, which complemented it well. The portion was ideal — not too large and not too small — and came with roasted potatoes, a traditional German favorite. Other sides, such as wild long-grain rice, vegetables or noodles, are available.
Other specialties include fajitas, jambalaya, pork medallions on apple slices with cream sauce, and a "Viking skewer," with beef, lamb and pork along with peppers and onions and herb butter. My friend ordered the skewer, and it looked and tasted amazing.
Even on a relatively hot May day, the shade of the pavilion kept the temperature comfortable, and there is a fountain nearby that contributes to the serene atmosphere typical of Wiesbaden's old town. Just minutes by bus or car from Clay Kaserne, Weber's Wikinger is good for both date nights or more relaxed weekday meals.
Weber's Wikinger Location: Grabenstrasse 14, Wiesbaden, Germany 65183
Hours: 4:30-11 p.m. Tuesdays-Fridays and Sundays; 11:30 a.m. to 11 p.m Saturdays.
Prices: Soups and appetizers 3-11 euros ($3.35-$12.30); main courses 12-24 euros.
Information: Phone (+49) (0)611-307-622, email: mail@webers-wikinger.de, website: www.webers-wikinger.de. Reservations are recommended, particularly on weekends, but not required.