Waiting, worrying during 'A Year of Absence'
---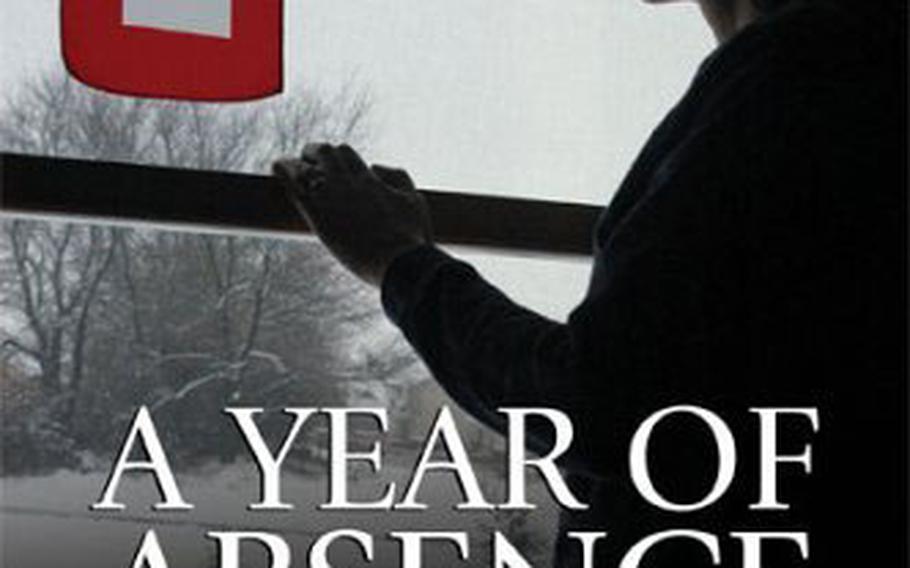 "A Year of Absence" chronicles the lives of six women whose husbands deploy to Iraq for more than a year as members of the 1st Armored Division. The stories of the women, all stationed on the Army base in Baumholder, Germany, are centered in that one tightly woven military community.
The book is a biographical narrative that demands an exceptional relationship between the author, Jessica Redmond, and the subjects — whose names are changed in this book. Sensitive material has to be imparted, and trust had to be established. Redmond, whose husband was a captain in Headquarters, Headquarters Company, 2nd Battalion, 6th Infantry Regiment and was among those who deployed, seems to have gained these wives' trust.
Yet I kept wondering if she was spared more intimate details. Then again, that might be my own projection since I am currently the spouse of a soldier who has now been deployed for nine months.
Redmond's accounts begin just before the deployment and carry readers through varying levels of drama and respite. In the beginning, each wife sees her soldier to the barracks for a final, and sometimes awkward, goodbye. Each must return home to face those first moments of absence.
Unfortunately, only Tasha's experience is duly described: "She staggered into her apartment, closing the door behind her quietly so as not to wake her sleeping daughter, collapsed into bed, and sobbed." I would like to have read about others' courageous steps over that emptier threshold. It can be unnerving — re-entering the safety of home while one's husband travels into hostile territories.
While Redmond's oversight in this case is apparent, the hint of events to come — in vignettes that alternate with each of the women's stories — is intriguing. Readers believe they will be exposed to other significant accounts, and read on.
When President Bush responds to terrorist activities in Iraq with his "Bring 'em on" challenge, it is an impressive retort. But, the words are also a dare, and Redmond offers readers a rare view of wives struggling between being "outraged that the president had so audaciously thrown down the gauntlet" and believing that they must remain silent so as not to appear "unpatriotic." There is a price to be paid for "inflaming passions of an already explosive region," and that price can be the loss of a husband. The wives left behind know this; it is their common thread.
Redmond frequently conveys experiences new to the general reader and comforting to the initiated. During the early weeks of deployment, spouses are glued to news reports. Redmond conveys well how this becomes a habit. When phone calls from husbands downrange finally trickle in, not all wives receive them. It is a trying time. Conversely, unanswered phone calls can be harsh. After one wife returns from a picnic, she learns her frantic husband has called more than 20 times.
Missing from "A Year of Absence" is the invariable women-talk on a year of abstinence. As the wife of a deployed soldier, I can tell you that we spouses most assuredly talk about the longings for physical touch and how tremendously much we miss our husbands. We speak of this often, pretty much whenever we can. We reassure one another that this year will end, and count down to the date when we can once again reach our husbands in the night. It is a piercing topic, one that Redmond has missed.
Redmond does tell stories about the wives' supposed infidelities — stories developed in wild and even mythological ways, such as the old broomstick on the porch as a covert invitation to infidelity. Faithful wives spend a lot of time consoling misinformed husbands.
Redmond is especially poignant in her descriptions of overwhelming disappointment throughout the community when it is informed of a 90-day extension to the already yearlong deployment. It is a dreadful time in Baumholder, outmatched only by the subsequent deaths of several extended soldiers.
Throughout the book, Redmond provides insights that are unlikely to be forgotten. Her narration links us to the women's stories, and we hope for the welfare of their families.
But, it is the women's dilemmas that are more memorable than the women themselves. They remain underdeveloped — a result of information that stops just short of letting readers really get to know them. And, ironically, these are women who, while their names were changed, must know that there are about a thousand people who know them unmistakably.
Cathy Douglas is a a counselor with the Army Career and Alumni Program in Baumholder, Germany.
---
---
---
---