Virginia museum houses private collection of wartime treasures
---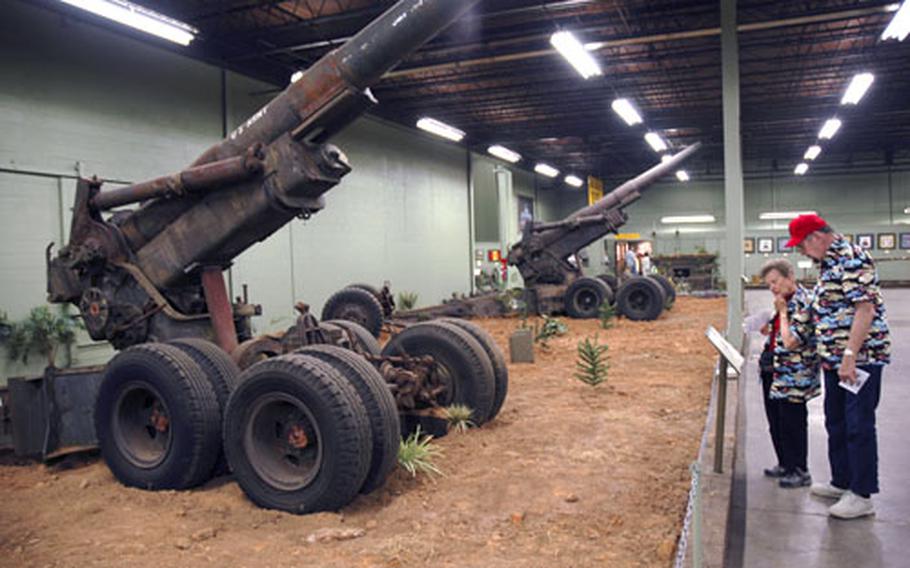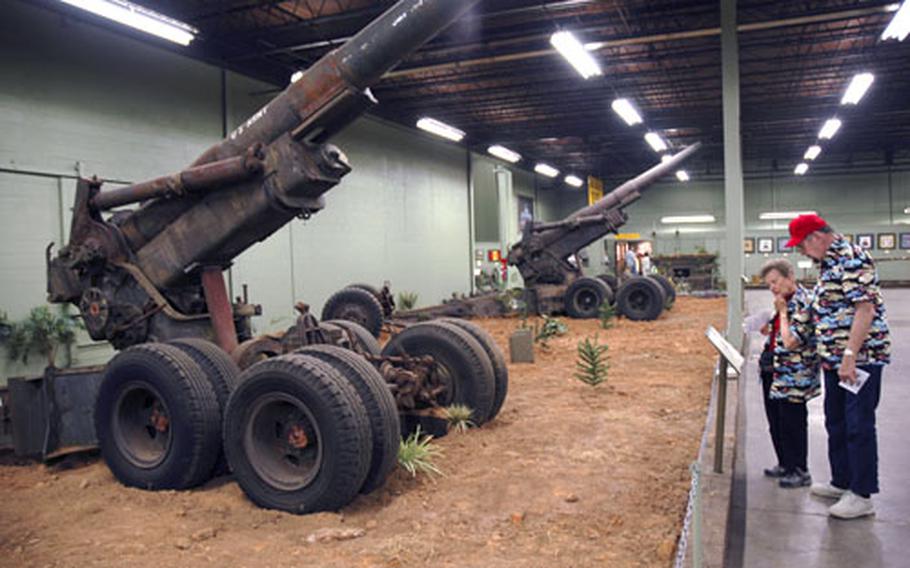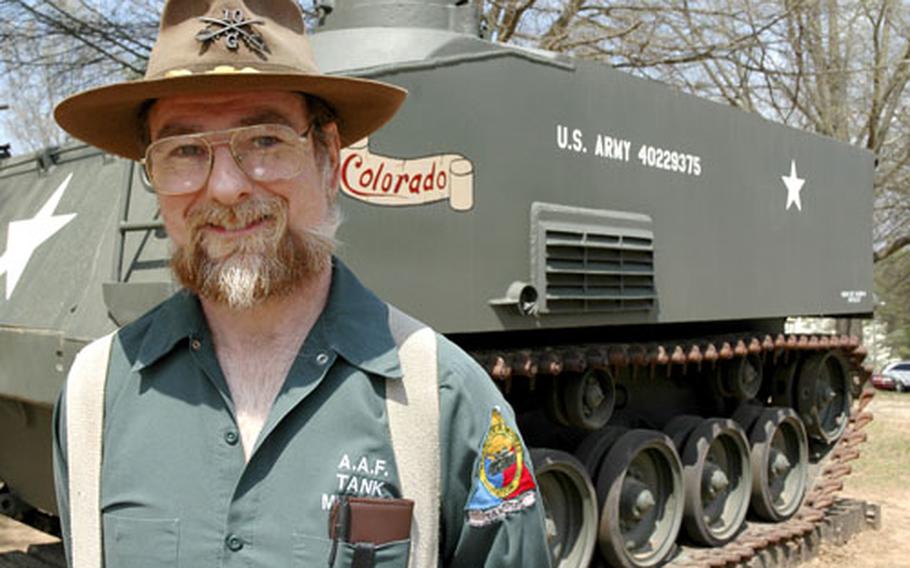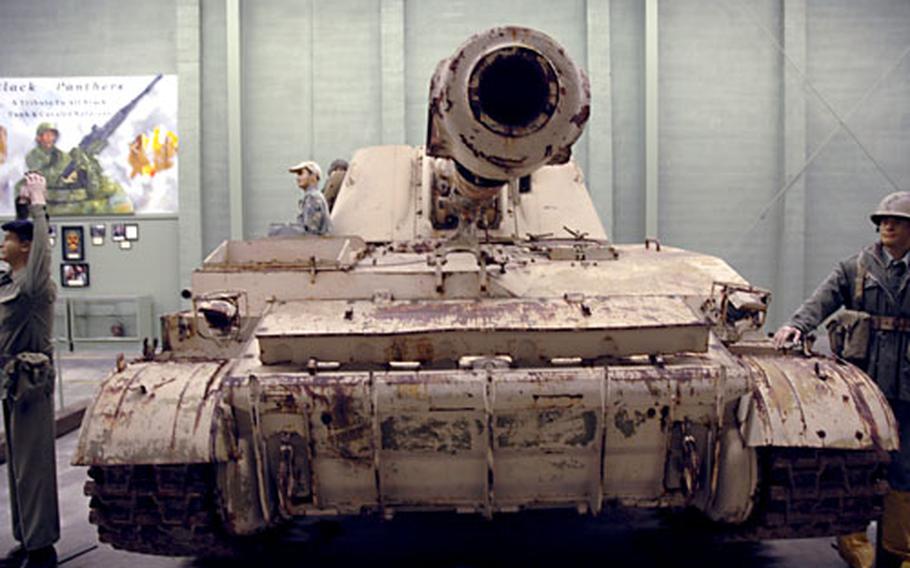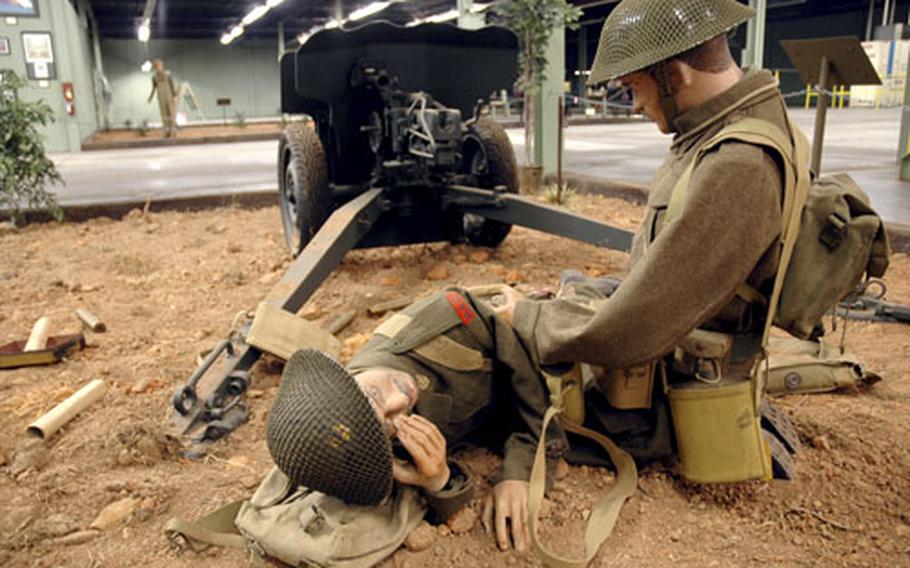 "There's nothing here that will not kill or maim you."
William Gasser seems to be quietly bubbling with giddiness as he says this in the most solemn voice he can muster.
Engulfed in this 333,000-square-foot building are 115 tank and artillery pieces, hundreds of rifles, thousands of patches, uniforms, helmets, personnel effects of 130 generals and buckets of assorted other stuff — so much that Gasser, who has spent his entire life collecting it, hasn't been able to count it all.
But be certain, if you can catch him, he can tell you almost anything you want to know about everything in the place.
But never, ever, admit to him that you have just two hours to spend in the American Armoured Foundation Tank Museum, one of the largest private collections of tanks and tank memorabilia in the world, which Gasser built.
He'll sigh, look at you in complete disbelief and then the two of you will embark upon the quickest, most dizzying tour of world military history ever.
Gasser practically runs through the labyrinthine display halls of this Mecca-o-metal as he rattles off years and dollar figures, in his fast-paced New York accent. He drops names of ancient and modern war heroes like he's trying to win a spot on the freshman roster at West Point.
He takes an exasperated breath only to ask, "Do you understand the magnitude of this?"
Then he stops talking. He stops walking. He leans in and tilts his chin low.
That's when the admonition comes. Maim. Kill. Tanks. Guns. Grrr.
As he moves forward, he adds cheerfully, "there are 16 hands-on exhibits. The kids can have fun here. No one else has this."
He's absolutely right.
Gasser, who is a retired partner from Gasser and Sons, a high-tech firm in New York, is the proud non-owner of the Tank Museum. As he explains, Gasser, 55, and his wife, Karen, have collected everything inside the museum. They brokered the deal to secure the 90-acre location in southern Virginia. They've spent millions of their own money and traveled across country and across oceans to bring back the goods.
He collected it, but none of this, he says, is his.
"Everything here belongs to the museum, it belongs to you," he says.
He built it, now he's hoping they will come — the crowds and the much-needed financial backing to expand the museum into what Gasser hopes will eventually be a major attraction complete with a convention center, hotels and restaurants.
Gasser began collecting military memorabilia when he was barely out of toddlerhood. As veterans returned from World War II, they brought the youngster battle souvenirs, so many that Gasser's father had to build an extension onto the teen's room to house his "arsenal."
"I was not a normal child," Gasser says. "I have no idea how to play baseball, football."
He concentrated on tanks, he says, because "I couldn't put battleships in my yard." Airplanes, he adds, were just "too dainty for me."
He's got the lingo, the knowledge — and Gasser even dresses the part.
He regularly sports a campaign hat of the 10th Cavalry, a buffalo soldier regiment during the Spanish American War. He always carries his Army .38, circa 1924, at his side.
He pats the gun and with a bit of swagger asks, "How do you guard $30 million in weapons? With a weapon."
Gasser spent a lifetime devoted to preserving military history but never served. He says during Vietnam, his draft number was too high and he had a college deferment anyway.
When veterans ask, he always tells them with a perfected sheepish grin, "If I had been, I'd be at least a private today." They always laugh. Gasser always grins.
He spends most of his days checking in with the visitors as they move about the museum. He answers questions, spins tales of wars gone by and even gets a kick out of teasing them.
When they ask where the bathroom is, Gasser tells them with a straight face, there are none.
"They panic, they say, 'oh gosh', and then I say, 'No, we have latrines'," he says with a giggly little laugh. "It gets them every time."
After a lifetime of collecting, Gasser decided it was time to share his passion with the world. Nearly 25 years ago, he created the nonprofit American Armoured Foundation Inc. and opened the Tank Museum in Mattituck, N.Y.
After 20 years at that location, Gasser, director and curator of the museum, was running out of space. He was rescued by Sanvic, a multinational manufacturing corporation, which donated the 90 acres and building in Danville, Va., where the museum now resides.
It took three years to move the collection because Gasser wasn't just moving tanks, he was moving entire worlds.
The museum is not just a place to look at tanks. Gasser makes this very clear.
Every uniform rests smartly on a mannequin. Every helmet has a head to sit atop. Every vehicle is in combat positions, with mannequins manning the gears. There are fences, sandbags, trees, scenic paintings behind and detail in front.
In one scene, an M-56 scorpion self-propelled anti-tank system sits upside-down in a post-war "Vietnamese rice field." Gasser plans to add two "children" to the exhibit picking up a landmine stuck in the muck.
In another battlefield exhibit, a "soldier" sobs as he cradles the disemboweled body of his buddy. The scene is intensely graphic.
"I want to show our guests that war is terrible. It's not movie time. People are more desensitized and I'm trying to show what war is about. It's not a pleasant thing," he says.
"The idea is not to hit here," he says pointing to his eyes. "It's to hit here," he says thumping his chest. "Here you find humor, sorry, hot, cold — something to take with you. Otherwise, it's just a feast for the eyes."
Not that you can't help but simply be amazed. The largest part of the museum is a warehouse with rows upon rows of tanks. Yes, the mannequins are here fighting the good fight and the sand looks real and the sky behind it is lovely, but the tanks are just amazing.
Gasser has an army of volunteers who painstakingly restore each tank he purchases. More than half are operational. In all, Gasser estimates that the collection, tanks, uniforms and memorabilia is worth more than $30 million — much of it one-of-a-kinds that are priceless.
And every year, the museum continues to grow. This year, three more tanks will be added to the rows: an Iraqi T-72 captured during Desert Storm, a U.S. Army M-108 self-propelled howitzer and a 1939 Swedish light tank used by Hungary on the eastern front in World War II.
Gasser compares collecting the tanks to having an incurable disease. He can't stop bringing them home. But even Gasser has his limits. Last year, he turned down the government's offer to sell him an M-1 Abrams tank for a cool $50,000.
"They wanted to cut it to Swiss cheese because they said it's still secret," Gasser says. "Let me tell you something. This tank has been around since the 1980s. It's anything but secret."
Right now, he's concentrating on a bigger catch — a corporate sponsor.
Last year, 10,000 people visited the tank museum, but Gasser estimates he needs at least 40,000 to pass through the doors each year before the $10 adult admission will pay for the museum's most basic needs, like electricity. Currently he pays much of the bills out of his own pocket. His dream is for the admission price to be zero.
Not that he's not rattling his sword as loudly as possible. In the museum's 25 years, Gasser has been featured in hundreds of publications, including Playboy magazine. He sighs, "Of course, we don't get the girls; we get the education part."
Oliver North has stopped by to film segments of his show, "War Stories with Oliver North".
Gasser has tried to make it clear in every interview that he's looking for sponsors and is willing to pack up the museum again to move across country, across town or do whatever is necessary to "keep the lights on."
"I want to see this thing transcend my lifetime," he says. "I can only support it until I die, and I have a great paranoia factor. It would be a tremendous waste to humanity if it all went down the tubes."
---
---
---
---