Vicenza's Buddha Restaurant warms with saucy, spicy Indian food
---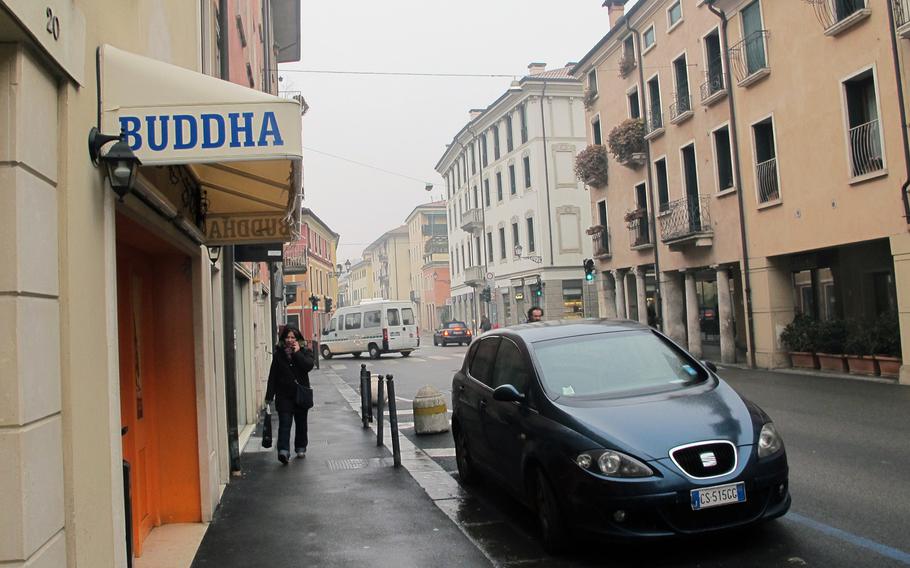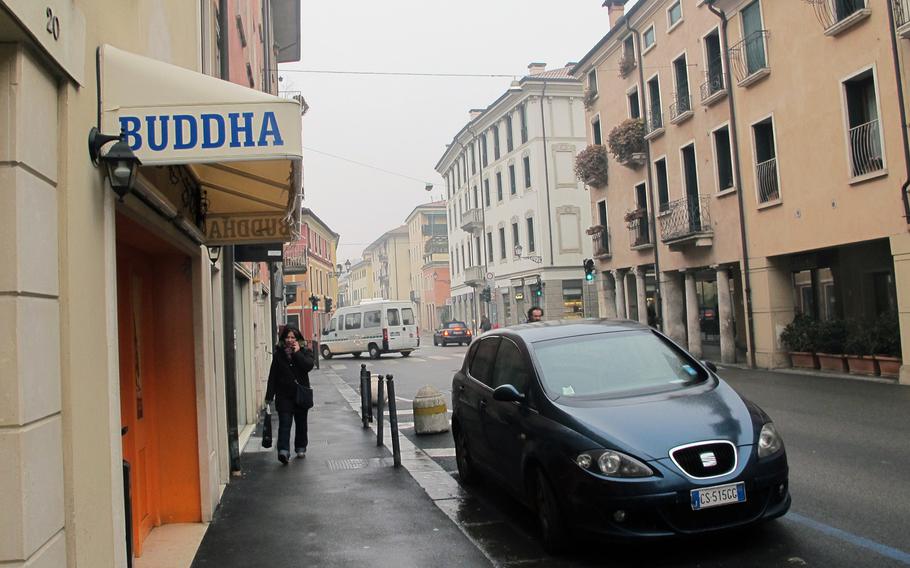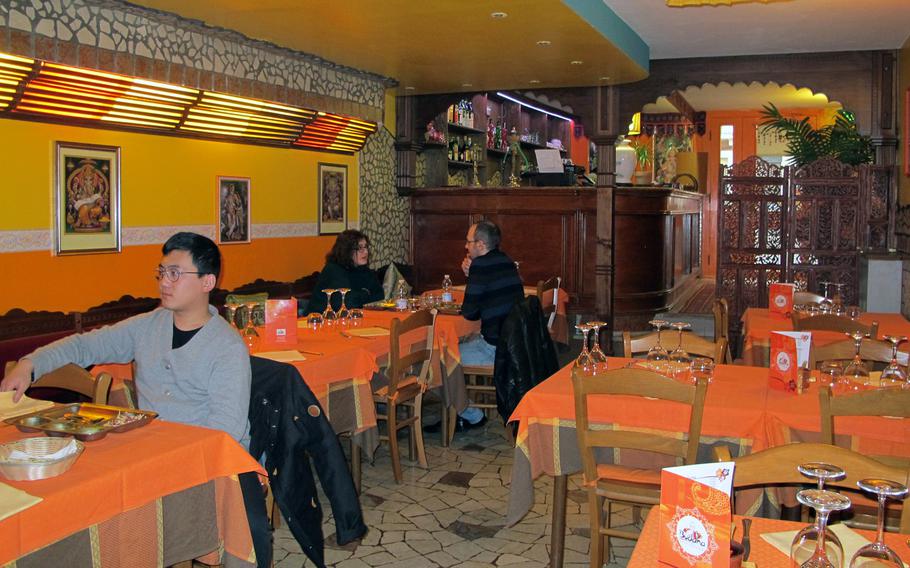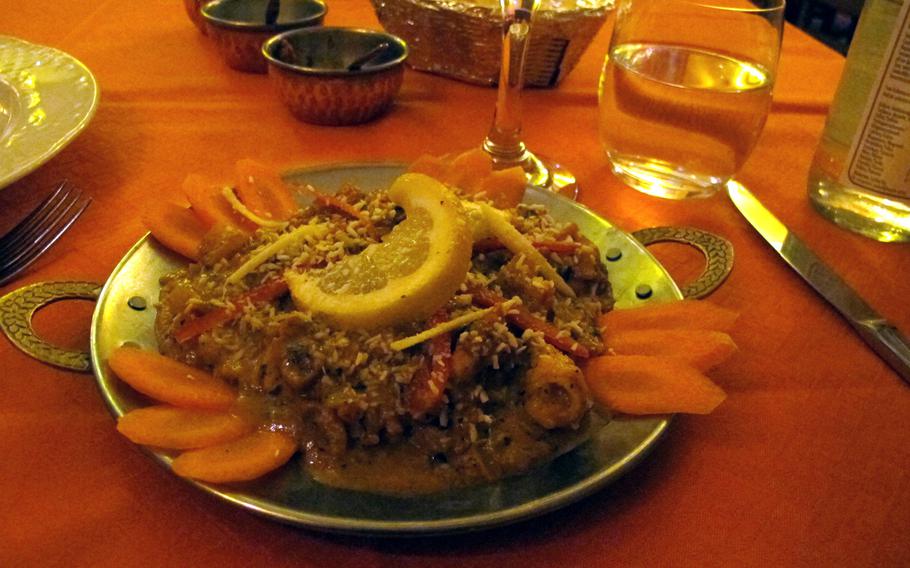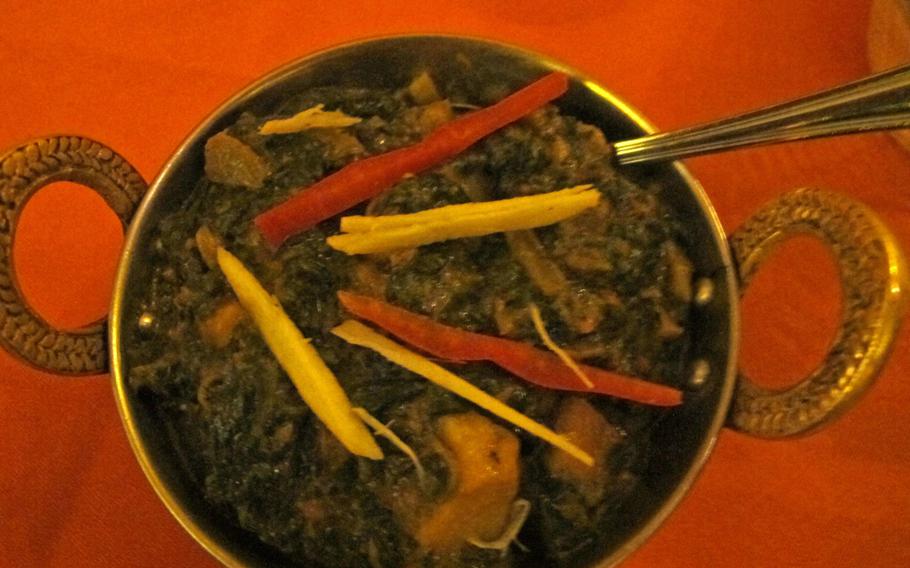 Prawns baked with fresh tomato, peppers and onion; spinach with potatoes baked with tomato and spices; lamb baked with coconut; garlic-scented nan: I'm not convinced there's a more comforting cuisine for the depths of winter than saucy, spicy Indian.
On a recent cold, damp day, I ordered all the above at Vicenza's Buddha Restaurant. Soon enough, I felt a spreading warmth.
I'd heard mixed reviews of the restaurant and wondered where it fell on the south Asian restaurant scale between cheap fast food and the divine lunch at the Islamabad Marriott. Like the prices, the food was somewhere in the middle.
I arrived around 2 p.m. and found just two other parties inside a long, narrow space painted in shades of teal and saffron. The lighting was low, the music was Indian and the friendly staff spoke English.
They handed me a lunch menu, with multiple courses — vegetarian, chicken or fish — bread and beverages for between 10 and 12 euros (about $11 to $13). But I decided to order off the capacious dinner menu. The menu is organized by main ingredient — vegetables, seafood, chicken and lamb, most of them sauced or curried. there are also various rice dishes and tandoori or grilled dishes.
As the Buddha menu points out, different regions on the subcontinent have their own styles of cooking: cream, yogurt, clarified butter and nuts characterize northern dishes. Chili and coconut are staples in the south. The British Raj influenced the cuisine as well, with some curries being akin to a Tex-Mex chimichanga.
It was hard to decide. I love south Asian food — its complex sweet and sour flavors, its scents of ginger, cinnamon, cardamom, cumin and turmeric, the romance of the words themselves.
Chicken in mango sauce sounded nice, but so did swordfish in coconut and spices, chicken in cashew cream, and basmati rice with vegetables, dried fruits, cheese and spices.
I was happiest with my prawns, but that could be because I was full by the time the lamb and spinach arrived. I took home leftovers that will last for days. I plan to become a Buddha regular at least for the rest of the winter.
Buddha Restaurant
Address: Corso Padova, 18, 36100 Vicenza VI
Hours: 12 p.m. to 3 p.m. and 7 p.m. to midnight Tuesday through Saturday; 12 p.m. to 3 p.m. Sunday. Closed Monday.
Prices: Moderate. Entrees run from 7 to 15 euros (about $7.60 to $16). Rice and vegetable dishes run from 3 to 6 euros; nan or flatbread is 2.50 euros; desserts, such as coconut ice cream or cake, are 3 euros.
English menu: Yes
Information: Phone: (+ 39) 0444 300961; website: www.buddha resturant.com
---
---
---
---