USO offices keep troops tied to family back home and provide a link to Italy's best attractions
by
Mark Abramson
September 9, 2009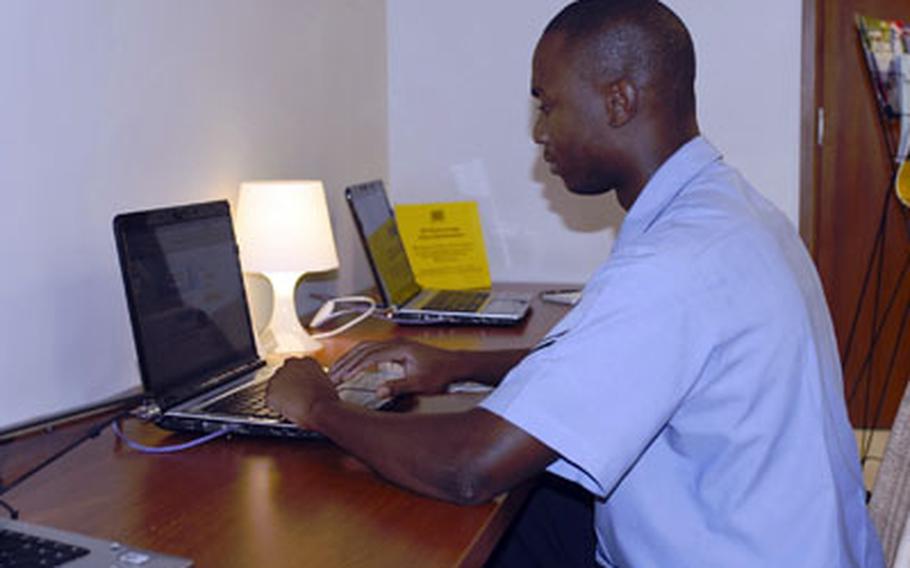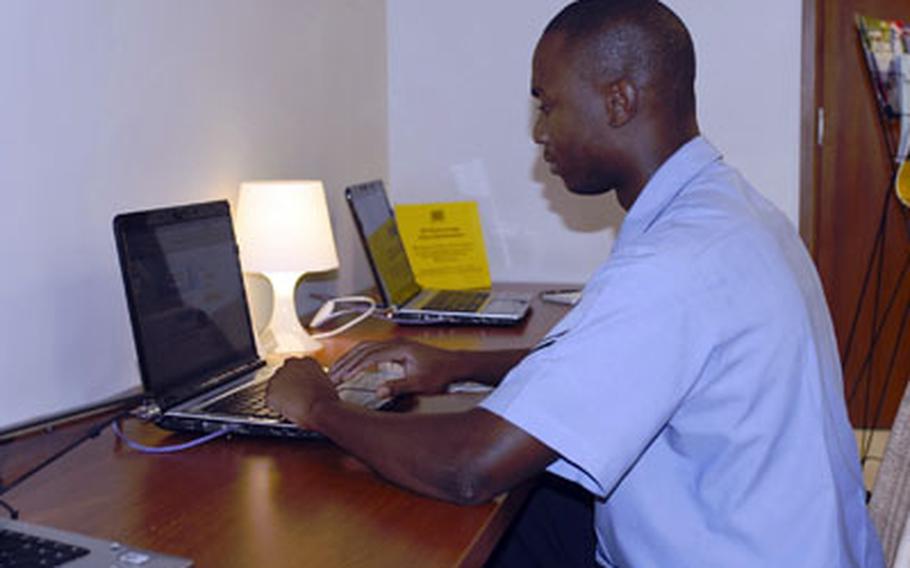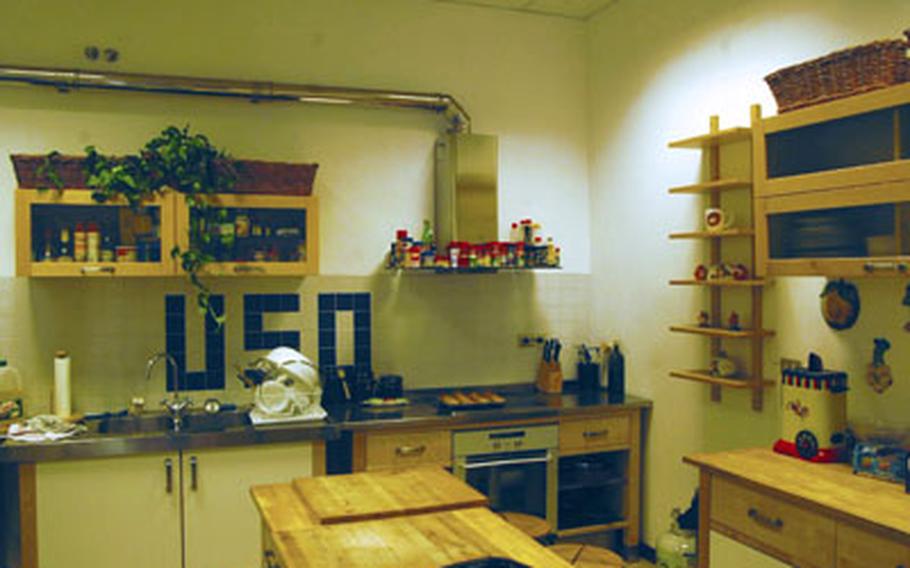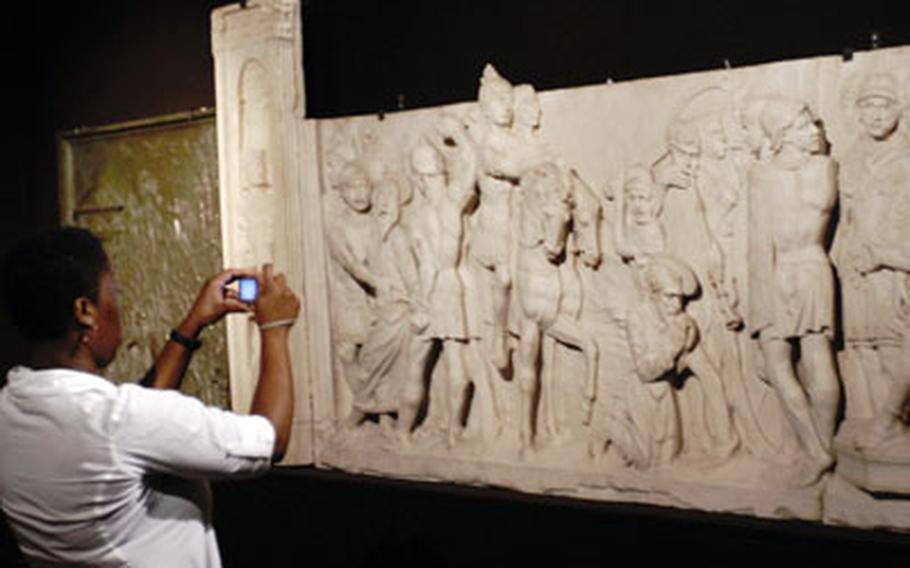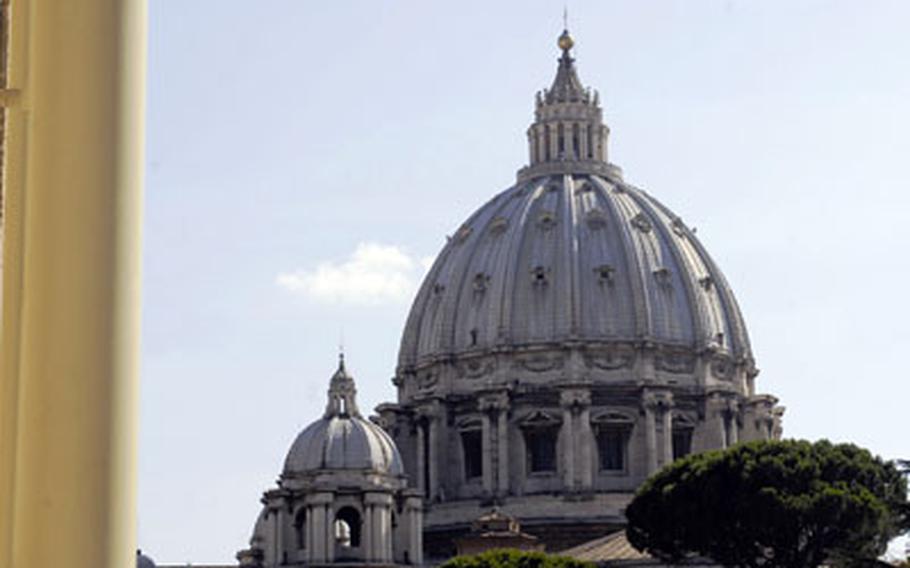 ROME — Bob Hope's Christmastime visits to troops in Korea and Vietnam; Dallas Cowboys Cheerleaders tours in Iraq; NFL football players' meet-and-greets in Afghanistan. They all have one thing in common: They were sponsored by the United Service Organizations.
While the USO probably is most famous for the celebrity tours it has sponsored throughout the years to entertain troops, its offices scattered throughout the world — including in Rome, Vicenza and Naples' Naval Support Activity on the Capodichino and Gricignano bases — offer other services and benefits to servicemembers and their families. Computers, phones and tours are some of the services provided.
"We have free Internet with free coffee, cookies and soda … people really like that," said Denise Gerrity, the USO Rome center manager.
The Rome office, the first USO center overseas, has been around since 1945 and rented office space in a building owned by the Vatican until 2005, Gerrity said.
Officials at all three centers said their computers are one of the USO's most popular offerings. Servicemembers have Internet access with computers equipped with the online Skype phone service.
The Vicenza USO is also getting phones for troops to call home free of charge, with the help of TKS Cable, said Jake Jacobs, the center's interim manager. A manager and assistant manager at the Vicenza office are slated to start work later this month.
Most of the troops from the 173rd Airborne Brigade in Vicenza are training in Germany now, Jacobs said. "When the brigade is here, this place is full," he added.
Seaman Apprentice Daniel Gordon, 20, said when he arrived at Capodichino a year ago, it was his first time overseas and he got a lot of use out of the USO's computers before he got his own Internet connection.
"I was scared," Gordon, of New Orleans, said about being so far from home.
All three centers offer amenities to keep troops and their families busy. In Vicenza, there is a kitchen available to visitors who want to cook. Rome has children's toys. And Naples has a lounge with free wireless Internet service in the base's air terminal.
More interested in sightseeing than in computers? The USO offers tours of places such as Rome's Colosseum, the Vatican and group trips to Venice and elsewhere.
"The tours are diverse, so there is something that can please everyone," said Sabrina Pullido, manager for the USO in Naples.
The USO can also help people find out how to book travel tickets, put together itineraries and give travel safety tips.
"The USO is a way to go and see the world," said Joann Stone, who stopped at the Rome office more than once last week.
Stone, whose husband is San Diego-based Navy Cmdr. Leon Stone, used the USO to book tours during her visit to Italy with her 18-year-old nephew, Rob Flavin of Cincinnati. She also got information on getting tickets to see the city's soccer team, Roma, play. In addition, Stone and her nephew got a free ticket to the weekly papal audience through the USO.
"It's almost impossible to get that," Stone said about the chance to see the pope.
Later that day, they were off on a tour of one of Rome's catacombs that the USO helped line up.
Petty Officer 2nd Class Steven Burke, a boatswain mate, said he has gone places he never thought he would, thanks to the USO.
"They have a lot of trips," Burke, 28, of Fort Lauderdale, Fla., said, mentioning specifically wine-tasting trips.
The USO even offers a trip to the Ferrari factory near Maranello, where visitors can drive one its sports cars for 40 euros, said Burke, who is stationed at Capodichino.
For Gordon, the USO is "pretty nice. It helps you get away," he said. He has used the USO to take a cruise of the Amalfi Coast near Naples and last week he took a USO Venice trip.
USO officials also tout their social activities as being a good way to build a community on the bases, especially this time of year when people are transferring.
"They have great community events like the Spooktacular (Halloween haunted house)," Burke said. "It's a good way to meet people."
To find out more about each USO center, go to www.uso.org and click on the "Who We Are" tab.
Stars and Stripes reporter Kent Harris contributed to this story.
---
---
---
---