Urban Vital in Kaiserslautern is an oasis of vegetables and whole wheat in the land where pork is king
By
Jennifer H. Svan svan.jennifer@stripes.com
October 8, 2015
---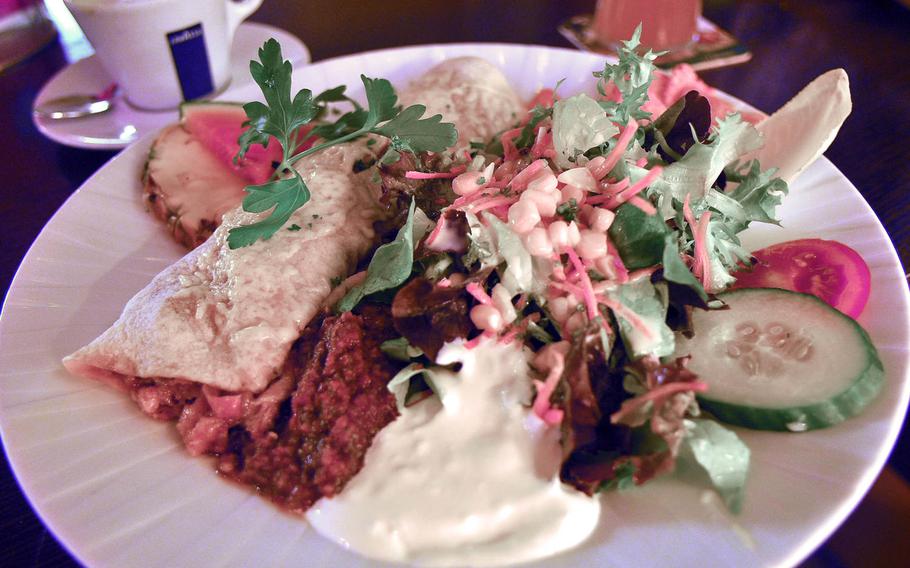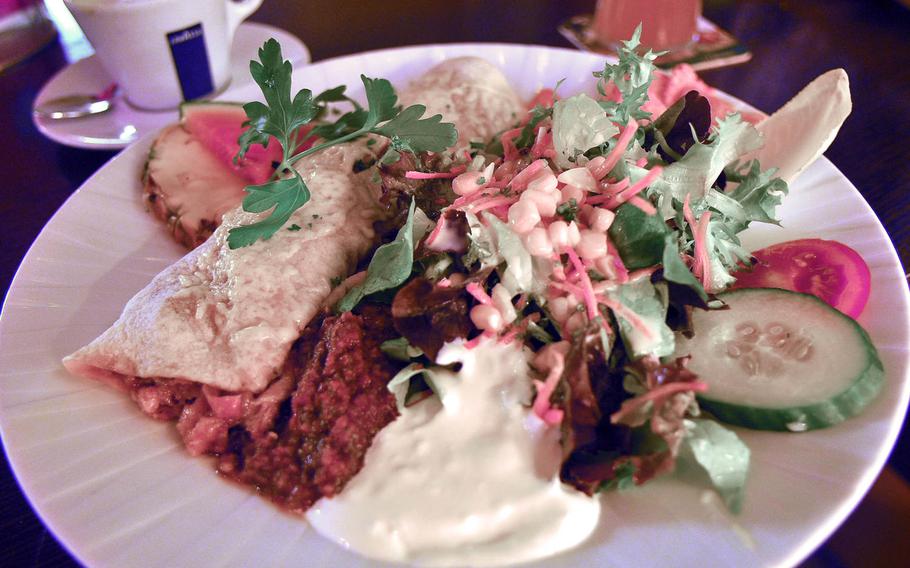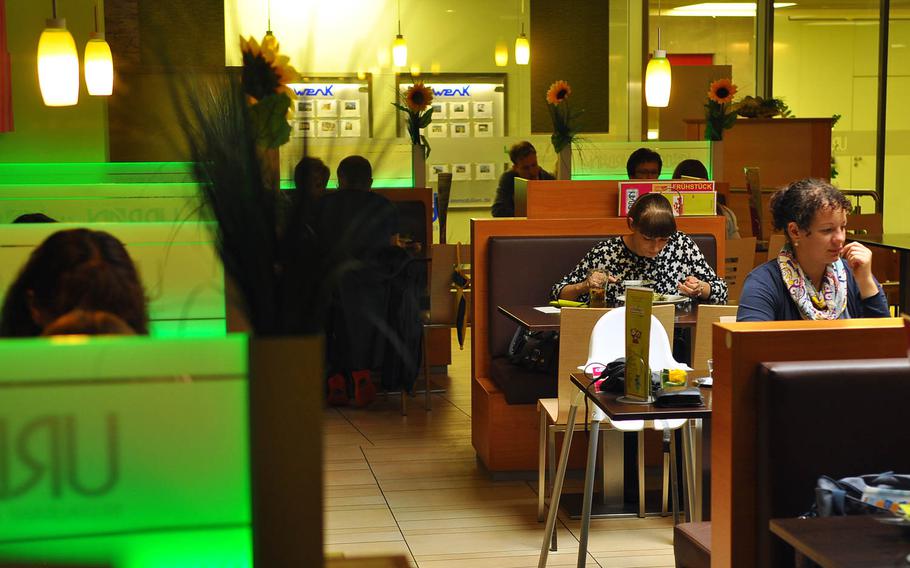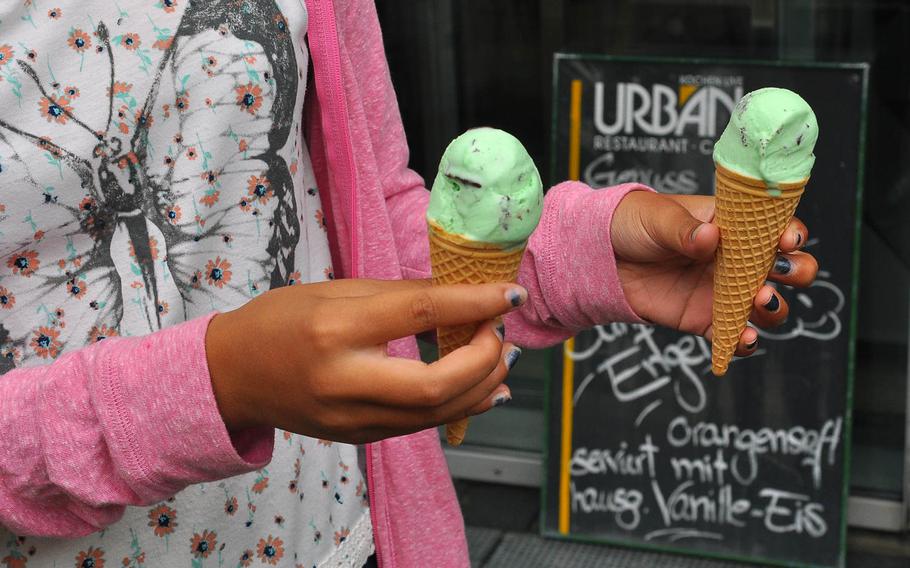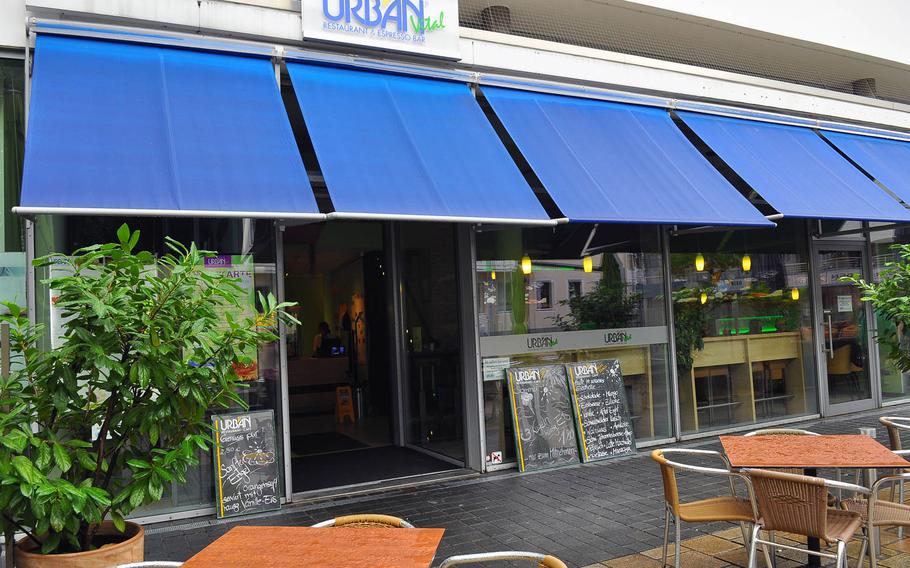 I hated the vegetarian burrito I ate at Urban Vital restaurant in Kaiserslautern.
I choked it down, but what was the brownish, orange sauce? Mashed pumpkin? Pureed sweet potato? Whatever it was, it needed some seasoning to liven up the assortment of fresh corn, carrots, red bell pepper and cauliflower stuffed inside the whole-wheat wrap.
Though I give about one star to Urban's take on the vegetarian burrito, I can't wait to go back.
I found Urban Vital — an oasis of vegetables and whole wheat in a city where pork is king and pasta is pasty white — by chance on the Internet. It's located in the downtown pedestrian zone, not too far from the new mall.
Though I love the idea, I'm not vegetarian or vegan. Sometimes I just get tired of chewing on muscle tissue and gristle, whether in a bun or ladled over spaghetti.
Urban has plenty of dishes for carnivores, but also many more vegetarian options than I've seen elsewhere in Kaiserslautern. Though I may have struck out with the meatless burrito and the side of Doritos posing as nachos, my daughter devoured the "classic calzone," a giant whole-wheat half-moon about the length of her forearm, baked with ham, salami, ricotta cheese and bolognese sauce.
Several sad bites into my burrito, I was already thinking about what I should have ordered. The homemade ricotta-spinach dumplings in tomato sauce with fresh Parmesan and pasta sounded pretty good. So did the crepe with feta, tomatoes, peppers, zucchini and rice, covered with homemade gorgonzola cream.
The restaurant writes on its website that it strives to use fresh products; nothing canned, ready-made or from mixes. The menu is expansive and international, with multiple pizza, pasta and salad offerings, as well as main courses with meat and fish, appetizers and desserts.
The meat dishes might even succeed at luring some vegetarians back to the dark side. There are beef kebabs served with pepper cream sauce and Cognac, rump steak grilled on fried feta with homemade butter sauce, and sliced chicken in mango cream sauce with a variety of diced fruit, to cite a few examples.
Ordering was a bit tricky. Customers are supposed to order, get a ticket and then sit down. With a line of people waiting behind us — the place was hopping on a recent weekday — we asked if we could sit down and review the menu before ordering. That was no problem. A helpful hint: The restaurant doesn't have an English menu but some of the menu is in English online.
---
---
---
---