Unique river in a cave treats visitors to thousands of bats
---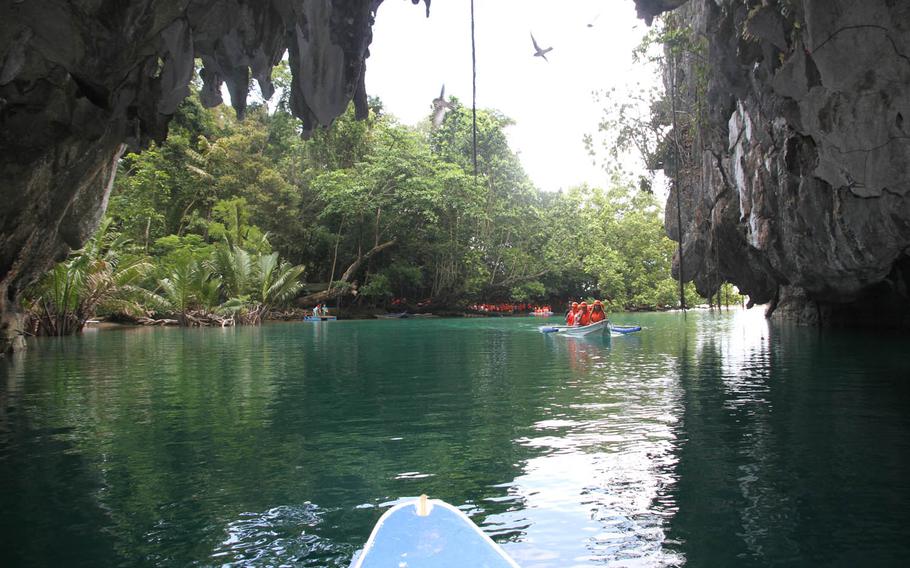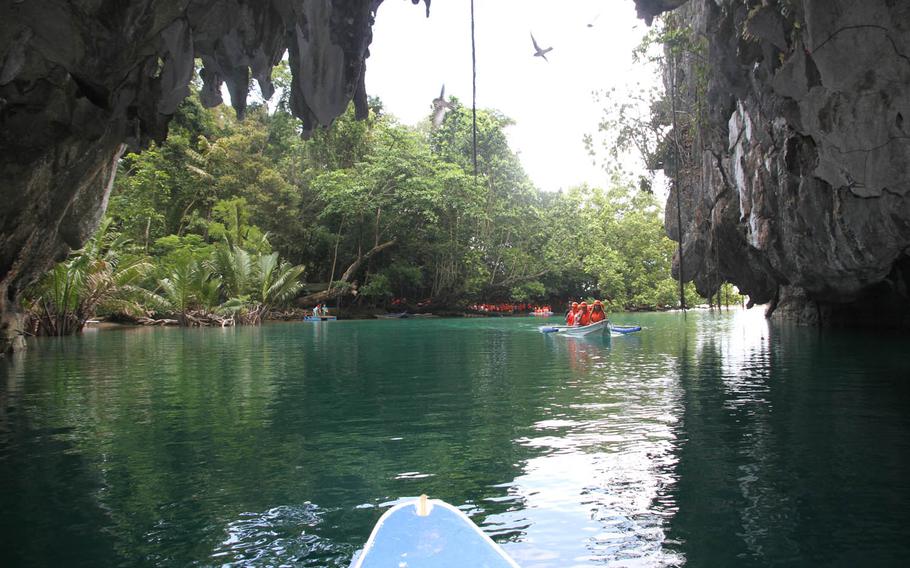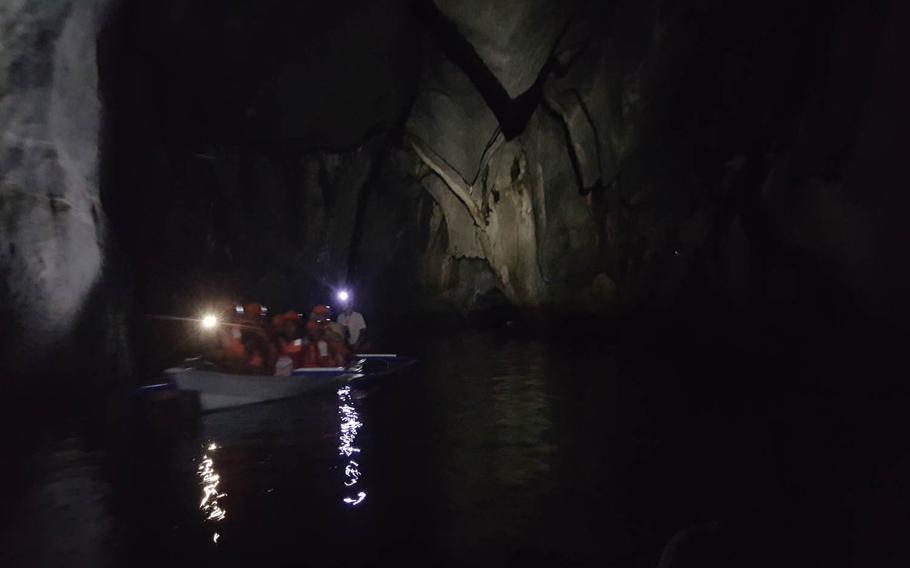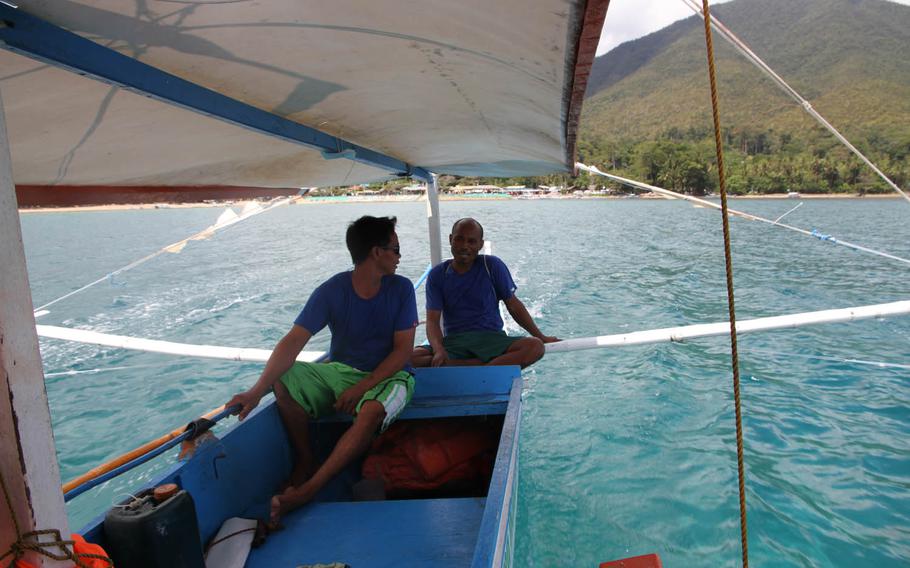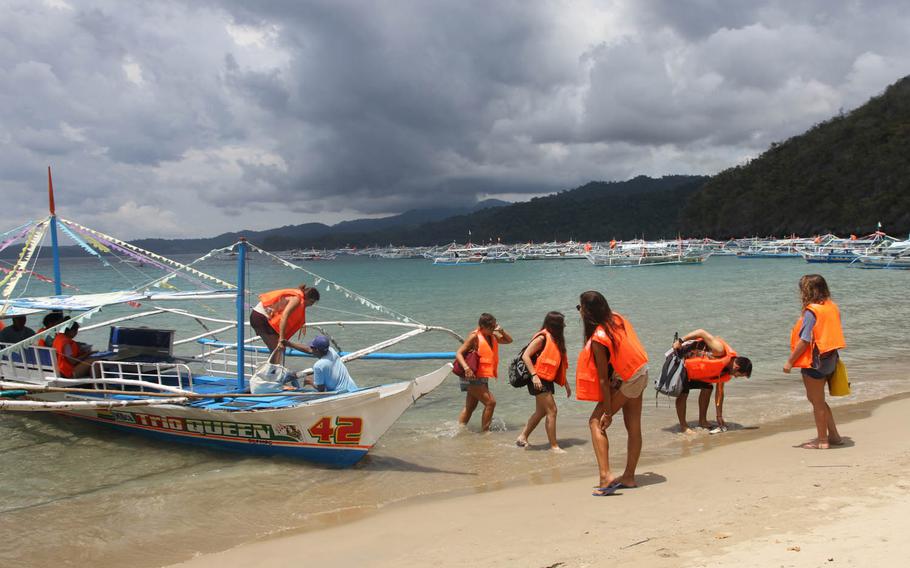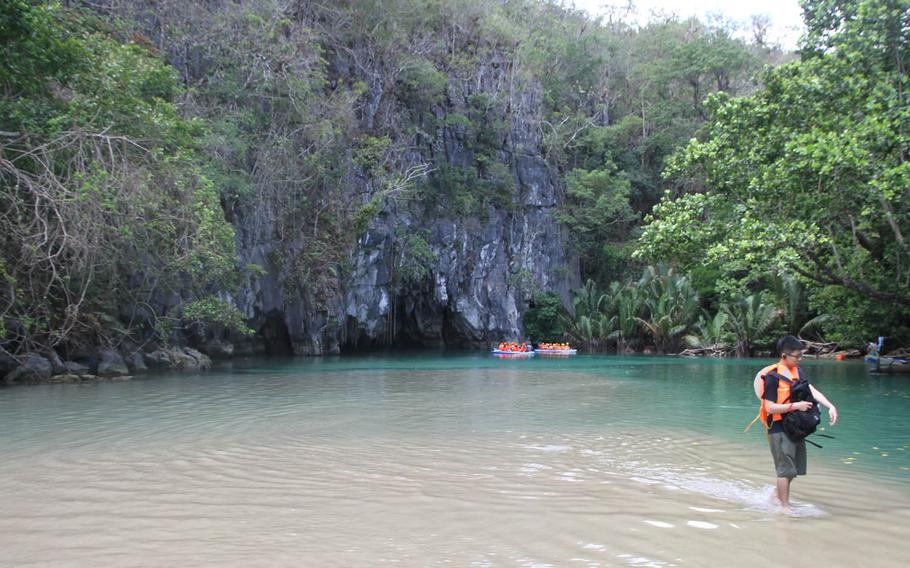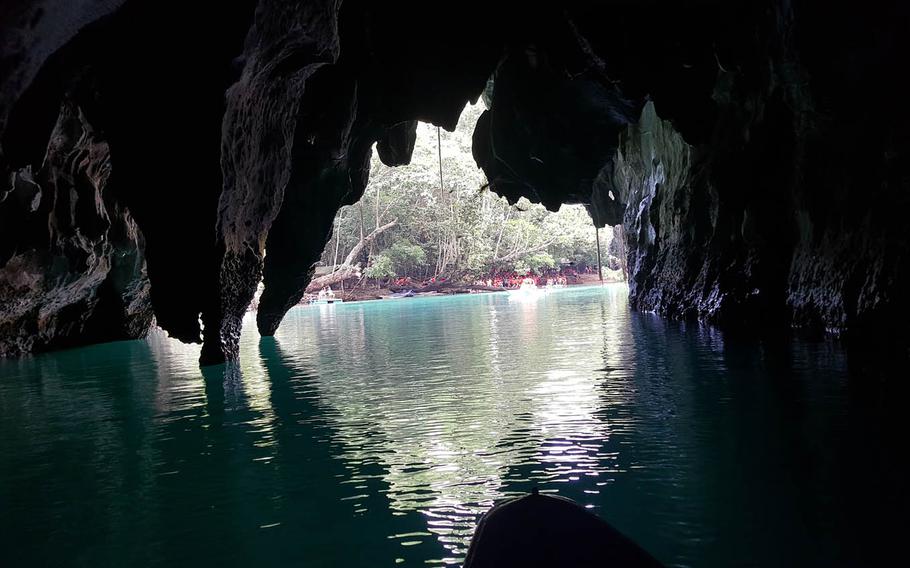 We'd floated about 50 yards into the Puerto Princesa Underground River when a bat slapped me on the forehead. It startled me, but I can't say it was unexpected.
Thousands of them dip and weave above the surface of this amazing and unique river in a cave, which empties into the South China Sea from the Philippines' Palawan province.
Visitors are asked to wear construction hard hats as a shield against dropping bat dung. Talking is discouraged so as not to disturb the winged creatures. This subterranean river, after all, is their home. They get the run of the place. We're just visitors.
The cave is only one part of a mountain-to-sea ecosystem demarcated as the Puerto Princesa Subterranean River National Park. Its diversity is so complete, its features so singular, that in 1999 it was listed as a United Nations World Heritage Site.
The 50,000 acres, which includes three small villages, is home to limestone karst landscapes, intact old-growth forests and unperturbed wildlife.
But it's the underground river that people come to see, and doing that became a lot easier several years ago when the 40-mile gravel road from downtown Puerto Princesa to the park was upgraded to two-lane concrete. The two-hour drive isn't fast, but it's relatively painless.
The trip will take most of a day if you leave from Puerto Princesa. The first half of that round-trip includes the drive to the pier at the park, a 20-minute ride on a motorized boat to the lagoon, a short walk through the forest, then climbing aboard another small boat for the 30-minute trip into the cave. There are plenty of wait times in between.
There's no good reason not to join a tour group to see the river — and a few very good reasons not to go solo.
The Philippine government has gone to great lengths to protect this national treasure by limiting daily visitors to 1,200 people, for which it employs a cadre of clerks to process permits and collect fees. If you book on your own, as I did, you'll need to make a trip at least a day in advance to the city's coliseum to buy a ticket and pay the fees; you can't just show up at the park and buy a ticket.
A group tour, which can be booked through any downtown hotel, handles all that for you, as well as negotiating the shuttle boat out to the cave-front lagoon.
Moreover, once you're on that first shuttle boat, the process for getting to, through and back from the cave is rigid. You become a de facto tour-group member.
At the launch-off pier you'll be assigned a boat number and asked to wait, sometimes for more than an hour.
About 100 small motorized boats with double outriggers, which can hold eight people, shuttle visitors to the lagoon by the cave entrance. After that 20-minute ride, you'll again be assigned a number and wait for a seat on a smaller boat, piloted by one boatman with a pole, which goes into the cave.
I waited about an hour at the lagoon, which I'd say is typical. But it's an idyllic spot, and the lagoon is shallow enough in spots that you can walk through knee-deep seawater to sand spits. As nice as it is, I couldn't help but keep staring at the small, blue boats entering and exiting the cave mouth and wanting my time to come.
Wearing life vests and hard hats, I and seven others waded through the warm water and gingerly climbed into a boat.
The park added digital audio guides — paid for by a small mandatory fee — to the tour earlier this year. In the past, boatmen had loudly announced features of the cave, but the constant noise was detrimental to the bats.
The audio guide is available in many languages, and its description of the river's features is thorough — perhaps a bit too thorough because the speakers take few breaks during the roughly half-hour tour. When the voices were silent, the symphony of squeaking bats was mesmerizing.
The river is about five miles long, but only the first three miles are navigable by boat. It's a bit disorienting in there, with the boatman shining his high-intensity light on the cave walls and ceiling and the odd bat barreling into your head.
Success in photographing in such darkness is hit or miss, but mostly miss. Best just to sit back and enjoy.
According to the audio, all caves are divided into three zones: entrance, twilight and dark. The twilight zone has minimal plant life and very little light. The dark zone has constant temperatures and a total absence of light. Our boat made it to the dark zone, where small creatures have evolved without the sense of eyesight. And, in case you are wondering, there are bats in the dark zone.
Much of the underground river remains unexamined for fear that its delicate ecosystem would be too disrupted by such probing. Six years ago, geologists discovered the river has a second floor, which means at some point river water is cascading down, perhaps like a waterfall.
The deeper parts of the underground river remain unexplored.
It's the cave's superb formations of stalactites and stalagmites visitors come for. One section is dubbed "The Marketplace" because many of the mineral formations resemble vegetables and fruits. I definitely saw garlic, Chinese cabbage and carrots.
Another area is called "The Cathedral." Some formations look like gargoyles that would not be out of place on a medieval church. Many have been given Biblical names, such as "Jesus" and "The Three Wise Men." It's easy to imagine the first European Christians entering the river with torches and being struck by all the similarities to religious art.
When European explorers first arrived, locals went to great lengths to hide the cave entrance because they believed the cave was a place of great mysticism and power.
Its inaccessibility until recent years probably saved much of it from permanent damage.
A fellow passenger on my return ride, 37-year-old Austrian Karin Hoermann, said she had been to the cave 10 years earlier. Back then she and some friends had to wander the fishing village to find a boatman willing to take them out.
So how did that visit compare?
"Oh, it's much better now," she said. "Back then we were using small flashlights and could barely see anything. And we didn't get very far into the cave."
Puerto Princesa Underground River
TIMES
Tours usually are available daily.
COSTS
Tour packages to the underground river run about $35 to $45, which includes all fees and transportation for the two-hour trip from downtown Puerto Princesa to the park and then the two required boats. If you go on your own, the admission, environmental and required audio device fees are 375 pesos, or about $8. A round-trip private car and driver to the park from downtown costs about $75, and any Puerto Princesa hotel can arrange one. You'll also have to pay $4 to $10 for a seat on one of the motorized boats from the park headquarters to the cave entry; the price is negotiable.
FOOD
Food and water are sold at the park headquarters, but bring all you'll need for two to three hours for the trip to the cave and back.
INFORMATION
Phone: 63-48-433-2968; Online: www.tinyurl.com/jf4ey77
---
---
---
---