Trendy Stuttgart bar mixes a good drink, but at a price
by
John Vandiver
April 21, 2017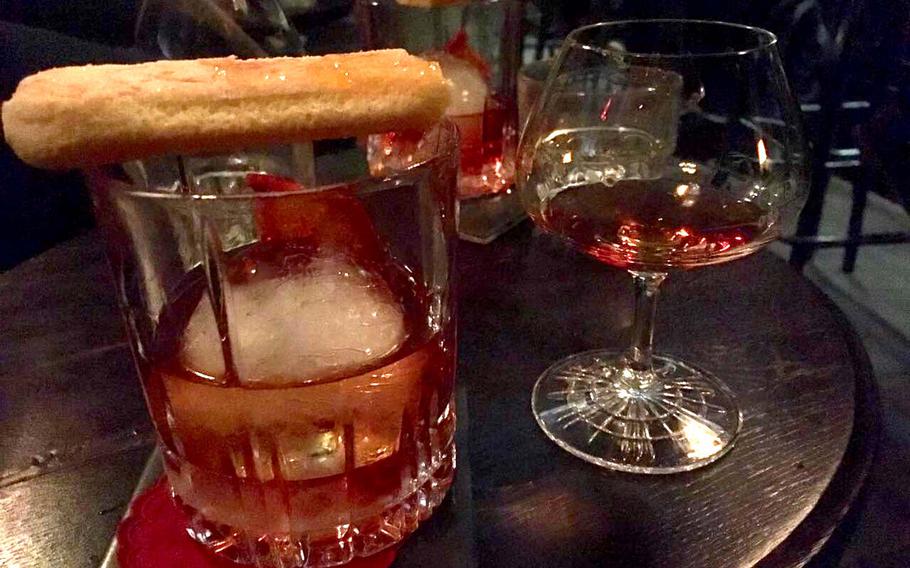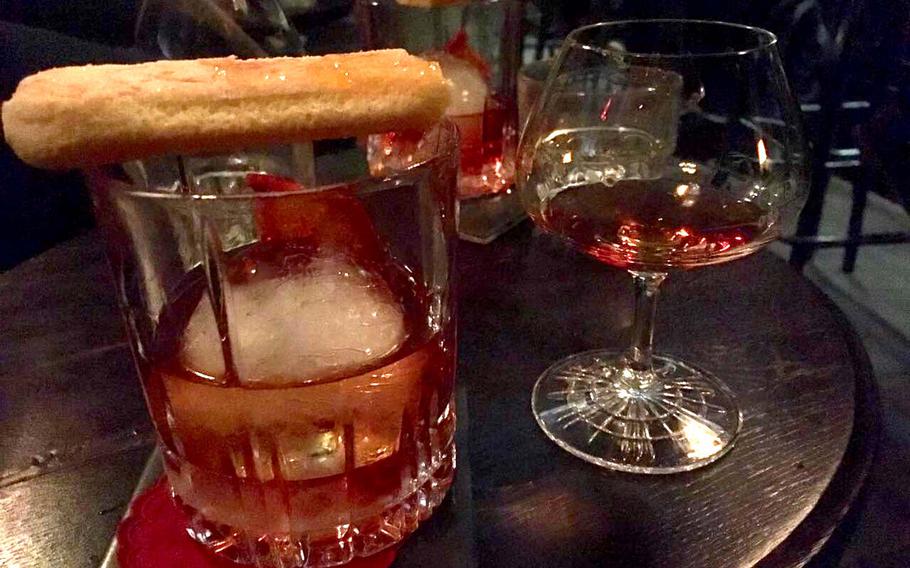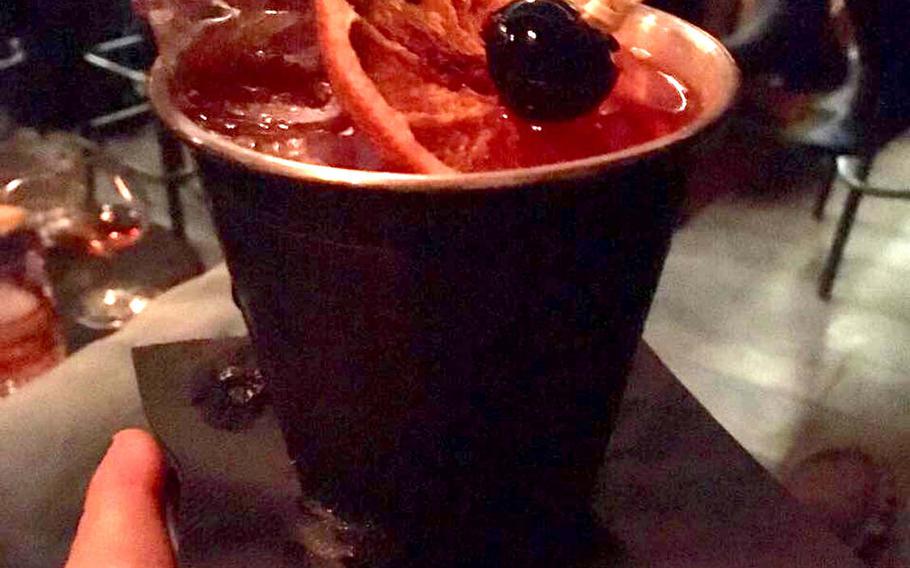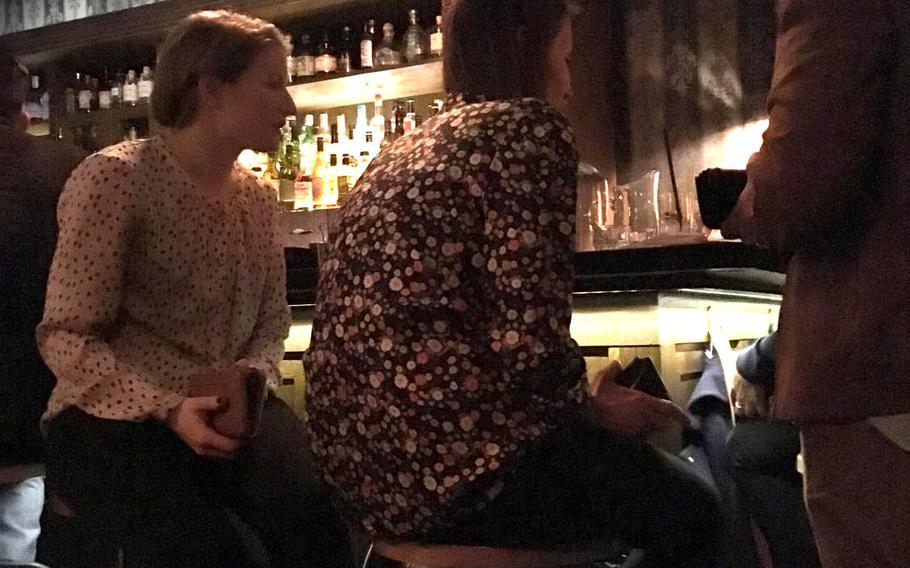 I walked by it a couple times before realizing this was the spot, home to Le Petit Coq, a trendy bar whose nondescript facade gives the illusion of word-of-mouth exclusivity.
A friend told me about the place, dimly lit with no storefront sign. She said with conviction the bartenders make the best cocktails in Stuttgart. No room for debate.
When you walk into Le Petit Coq, you need to pull back a black curtain to enter the bar. Don't be flustered if the host stops you in your tracks. If the seats at the bar and a long single couch are full, you have to wait. Standing patrons distract from cocktail contemplation.
On a recent visit, we were lucky and got a seat right away. I ordered an Old Fashioned, as I always do. It came in a tumbler, as they all do. But this one came with a small side glass of rum. I was confused.
The bar tender told me it was offered so I could appreciate the contrast of the cold cocktail versus room-temperature rum. He said something about how the rum rested for 10 weeks in a cognac barrel, which sounded impressive.
The Old Fashioned also involved port wine, bitters and probably other mysterious droppings. It was presented with a little wafer-like cookie topped with apricot jam.
The bar's atmosphere is quiet. There is faint background music and hushed conversation. The drinks are made with care. The fruits added to accent the cocktails are sun dried by the staff to ensure a consistent quality year round. At about 14 euros ($15) a drink, this is a bar to hit on the way to someplace else or for a nightcap.
Is Le Petit Coq the best in town? Maybe.
Others will say Stuttgart's Schwarz Weiss Bar stands above the others, with its retentive drink mixers using beakers and droppers to achieve the perfect chemical effect.
Then there's Paul and George, whose backers say edges out the cocktail competition with bartenders that blend craftsmanship with an improvisational flair.
I've ordered the venerable Old Fashioned at all of them. They were all pretty great. But aren't they always?
Le Petit Coq
Location: Haupstatter Str. 59, 70178, Stuttgart, Germany
Hours: 7 p.m. to 1 a.m., Mondays-Tuesdays; 7 p.m. to 3 a.m. Wednesdays-Sundays
Dress: Casual
Prices: Cockatils cost about $15.
Phone: (49) (0) 1523 360435
---
---
---