Train makes 'Marry Me' proposal to servicemembers
by
Mark Patton
April 22, 2011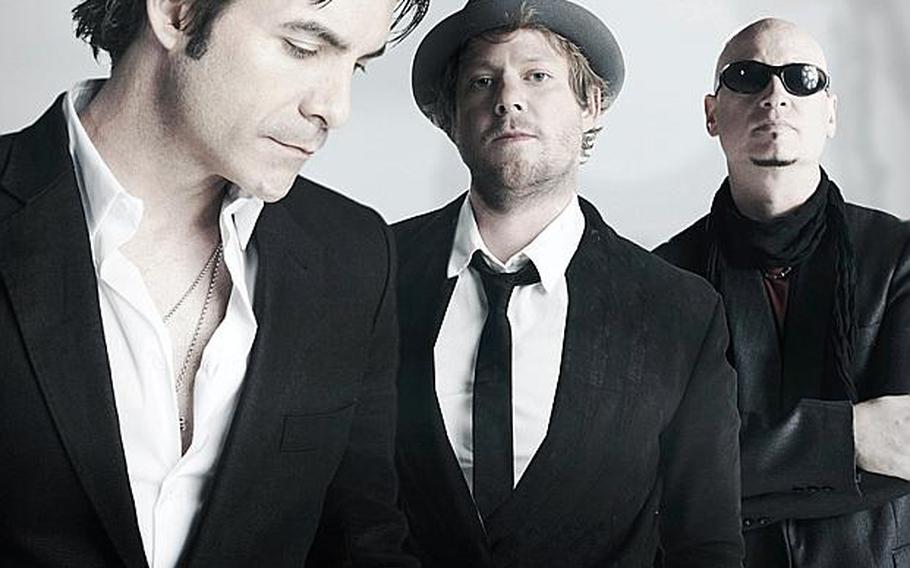 Whether it's the memory of a first kiss, the loss of a loved one, teenage rebellion or a messy breakup, songs can bring us back to a certain place and time.
One lucky military couple will soon have "Marry Me" from Grammy Award-winning Train etched into their mental scrapbook forever.
Lead singer and songwriter Pat Monahan said the song from their fifth studio album, "Save Me, San Francisco," has had fans proposing in the crowd and sending emails asking if they could propose onstage even before the song hit the airwaves.
Monahan said the group decided if they were going to offer folks a chance to propose at a concert, they wanted to offer troops that opportunity first. They are doing just that, with their "Marry Me" contest.
Military members stationed overseas separated from his or her significant other have an opportunity to propose during Train's performance of the song at a show this summer. The contest winner will propose live on a video screen while their loved one attends the concert of his or her life.
The deadline is May 4 to submit written submissions or audio and video recordings, revealing a story about your significant other. The most compelling story will win. The stories can be on any topic, such as how you met or the first time you met the parents.
"I can only imagine that trying to be romantic while in one place with someone who is thousands of miles away must be incredibly difficult, and so hopefully for somebody or a few people this will provide some romance at a time in their lives when that seems to be impossible," Monahan said during a recent phone interview.
"Marry Me" won't be the first Train song to touch a servicemember's life.
Monahan recalled a story revolving around a song from the group's platinum album, "My Private Nation."
During a radio show last year outside New York City, Monahan had a young man come up to share a story with him about the 2003 hit single "Calling All Angels."
"To be real frank with you, I wasn't looking forward to doing the radio show," Monahan recalled. "Then we got there and we started meeting all of these military families and we thought, 'wow, this is really inspiring.' "
One story still stands out in his mind from that event. A young man had been in the hospital after being sent home from combat. He was in a coma and was expected to die.
Monahan said the boy told him that his father would play "Calling All Angels" everyday to his son in the hospital, and then one day while the song was playing, his son woke up.
"Every time I say that [expletive] I want to [expletive] cry," Monahan said in a quivering voice on the phone after sharing the story.
Train has been on the road for about two years in support of their latest album, and Monahan said he relates to the military life of travel and separation.
"Then the comparison ends quickly when it comes to one of you is actually risking your life for minimal pay and the other is, you know, trying to live out their dream and not really putting their lives in jeopardy with the possibility of an enormous gain," Monahan said.
When it comes to how Monahan handles time on the road away from his wife and three children, his philosophy is short and to the point. "You can't let departure take love with it," said Monahan.
Monahan says even after the contest is over, they would love to have military fans contact them when they return home to set up their own proposal at a show "because that's just plain fun."
"I always thought of concerts or shows as your time to not just play songs from a record, that's a huge bore for me, but time to show who you are," Monahan said. "These are the moments that people remember way more than hearing, 'Hey Soul Sister.' "
The band will also be performing at the Stand Up For Heroes event on June 16 in Washington, D.C.
Besides being 18 or older and serving abroad in the military, folks entering the "Marry Me" contest must have someone stateside to help arrange bringing your significant other to the show, since it will be a surprise.
Contest submissions should to be sent to trainproposal@trainline.com and more information can be found on the band's website at www.trainline.com