Traditional lanterns light up Buddha's birthday celebration in South Korea
by
Alfredo Jimenez
June 6, 2010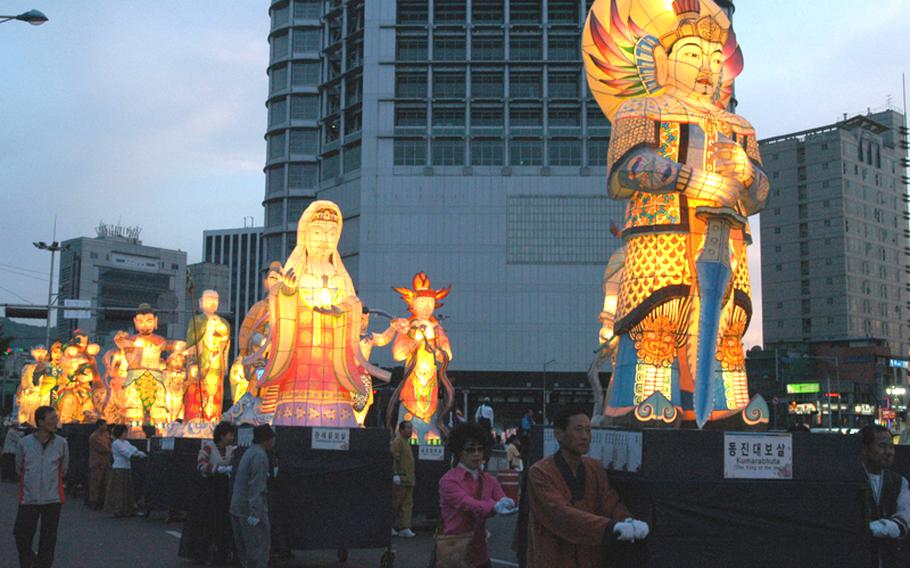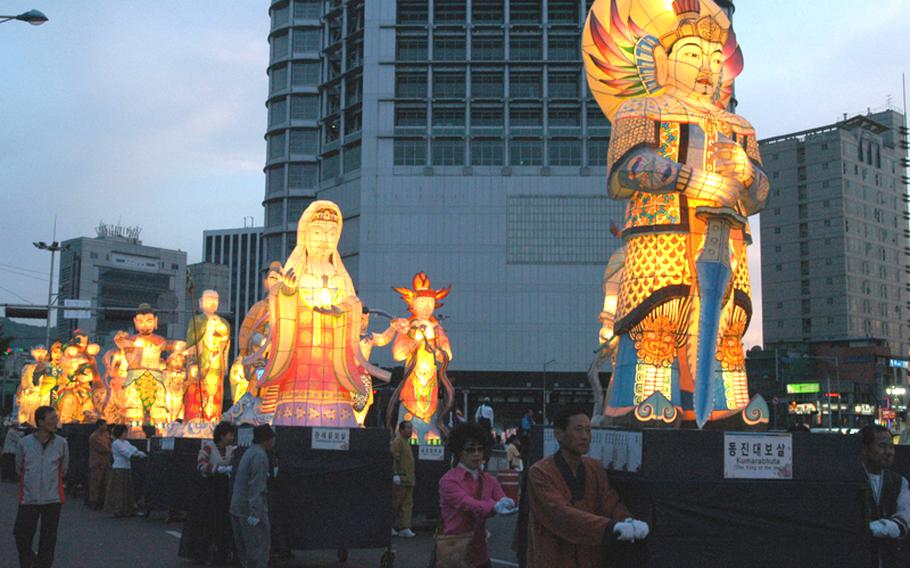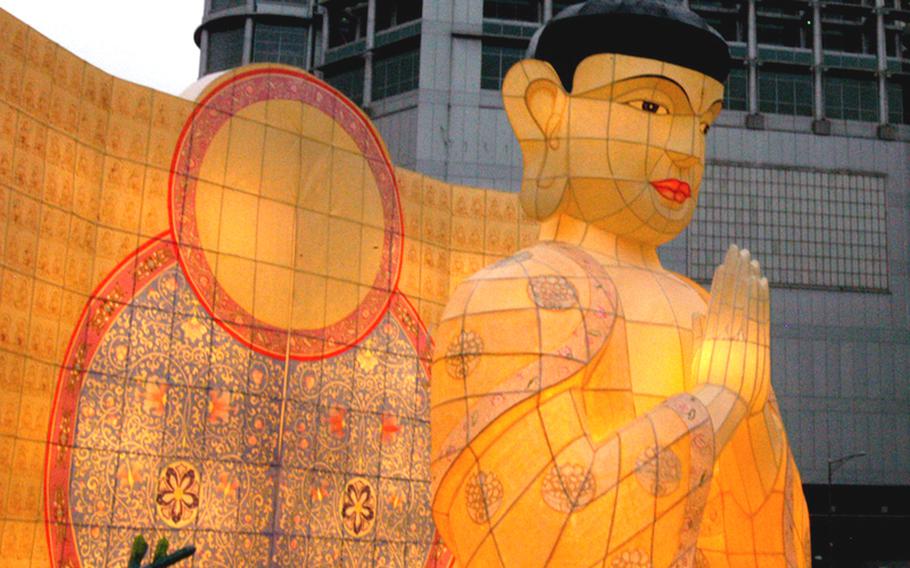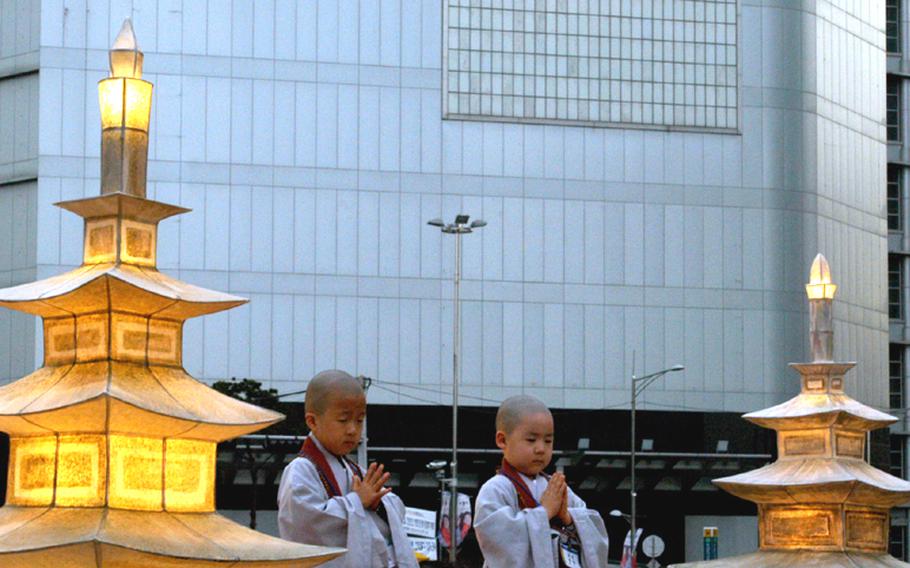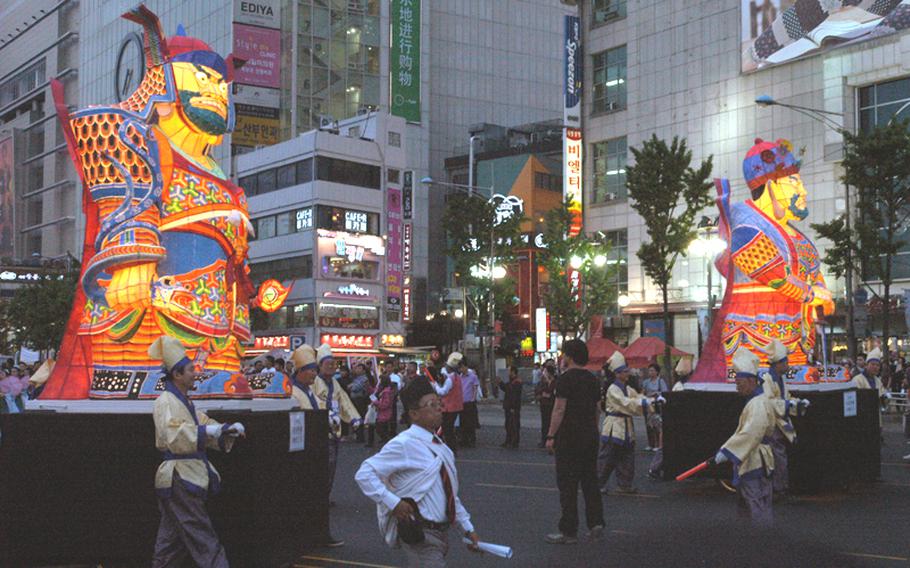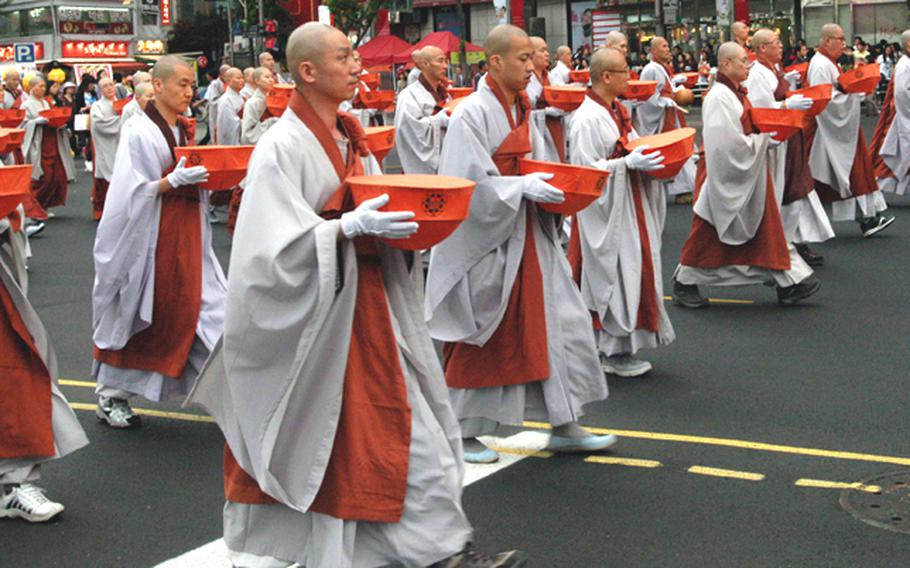 South Korea's celebration of Buddha's birthday can be as memorable as it is extravagant.
Hundreds of thousands of residents joined Buddhist monks and other Buddhists from around the world for festivities May 14-16 in Seoul.
Known as the Lotus Lantern Festival, it is an opportunity to enjoy stage performances on Buddhist tradition and take in all the colorful and beautiful lanterns.
Among the highlights was an exhibition of traditional lanterns at Bongeunsa Temple in the Gangnam-gu area. According to a brochure, Buddhist lanterns take on more than 40 shapes — including various animals and fruits.
Jangchung Gymnasium was the setting for the Ground of Fraternization, which draws even more people into the festival to see traditional dancers and singers perform.
On the grounds of the Jogyesa Temple, visitors took in demonstrations on traditional Buddhist tea ceremonies and the proper way of bowing.
Visitors also got to paint pictures of Buddha and sit in meditation.
They also had the opportunity to make their own lanterns, some of which were good enough to be part of Sunday's Lotus Lantern Parade, the weekend's main attraction.
More than 50,000 participants carrying brightly lit lanterns with images of dragons, white elephants and lotus flowers lit up the streets of Seoul.
The parade, which made its way through Dongdaemun History and Culture Park before ending at the Jogyesa Temple, lasted several hours.
It was a luminous sight to behold.
---
---
---
---