Market wise in London
Tourists hunt for treasures at English capital's many markets
by
Pary Smith
March 21, 2012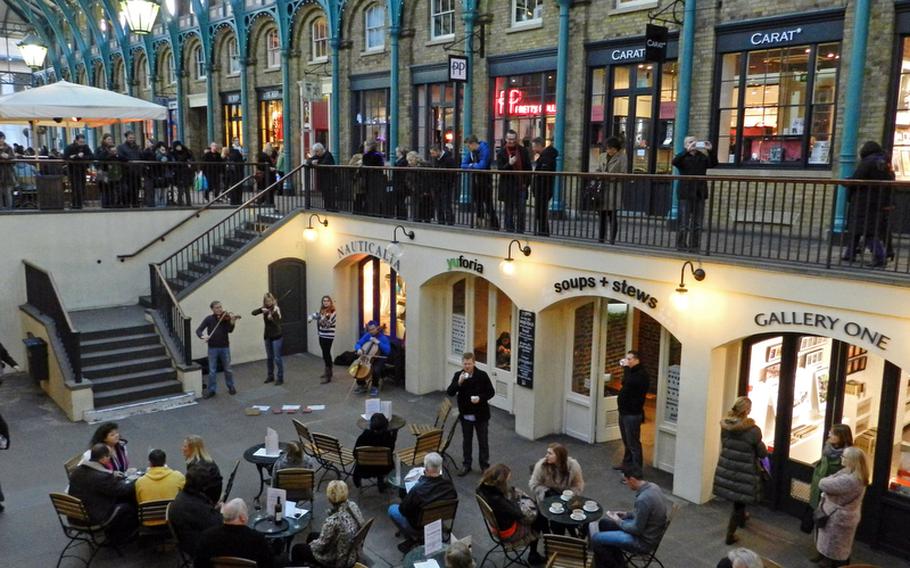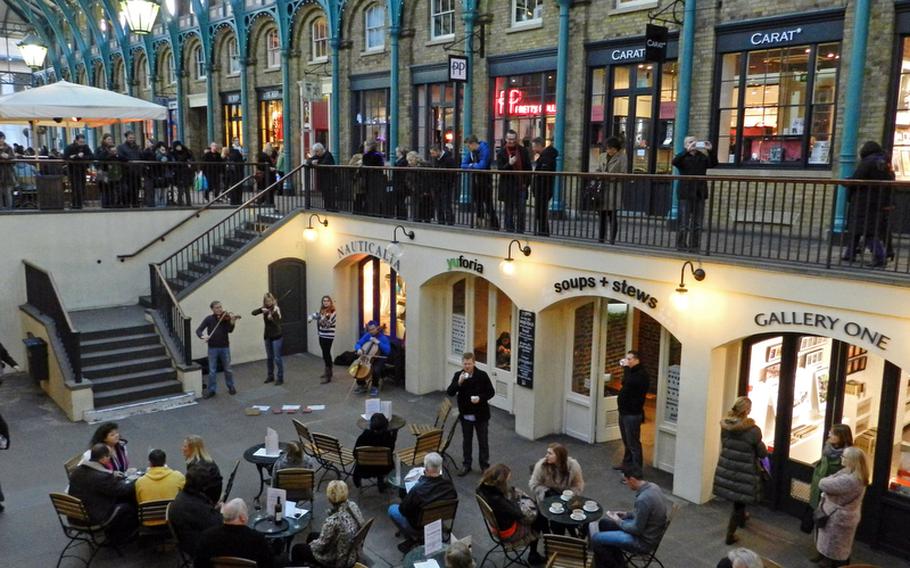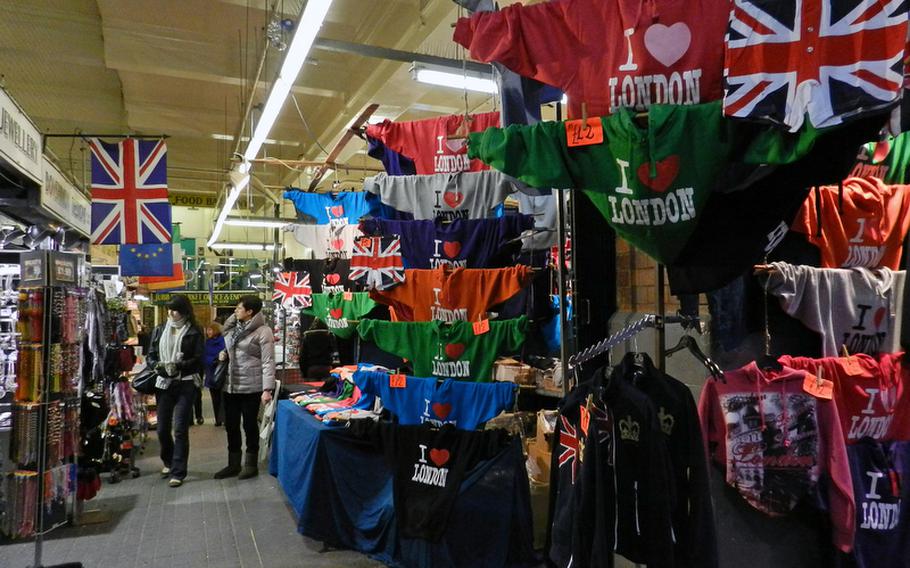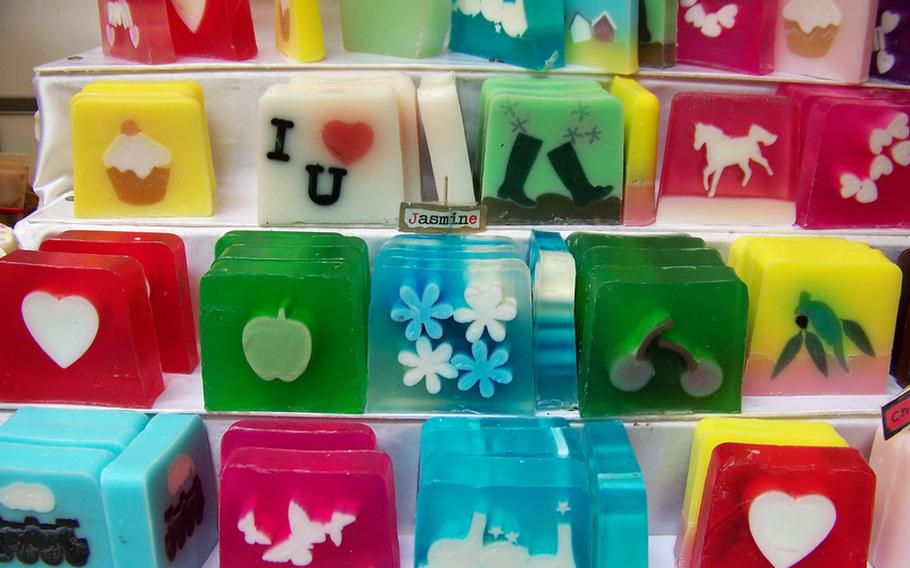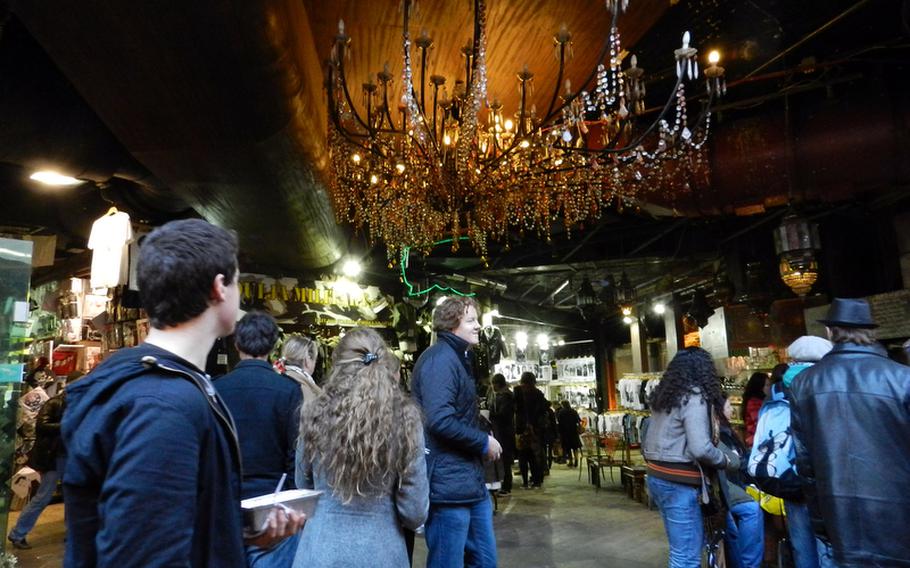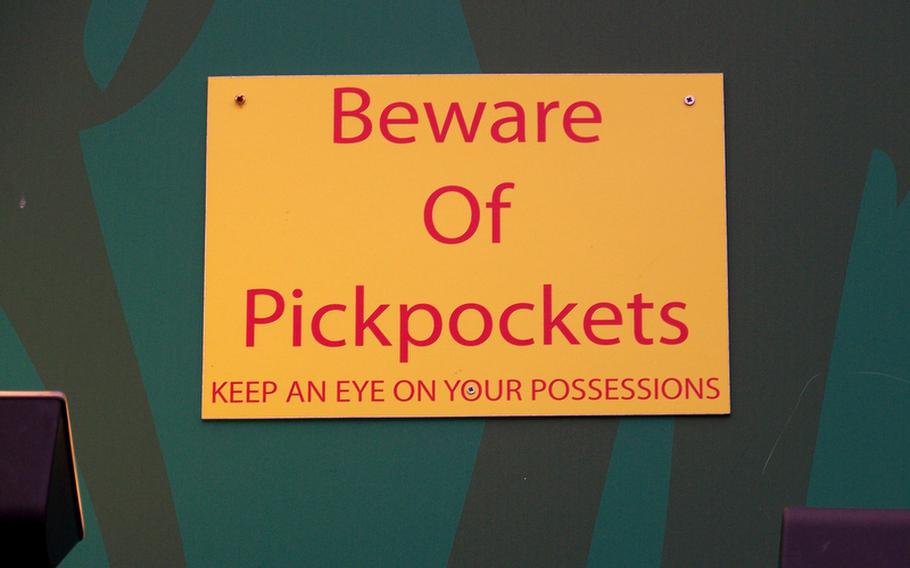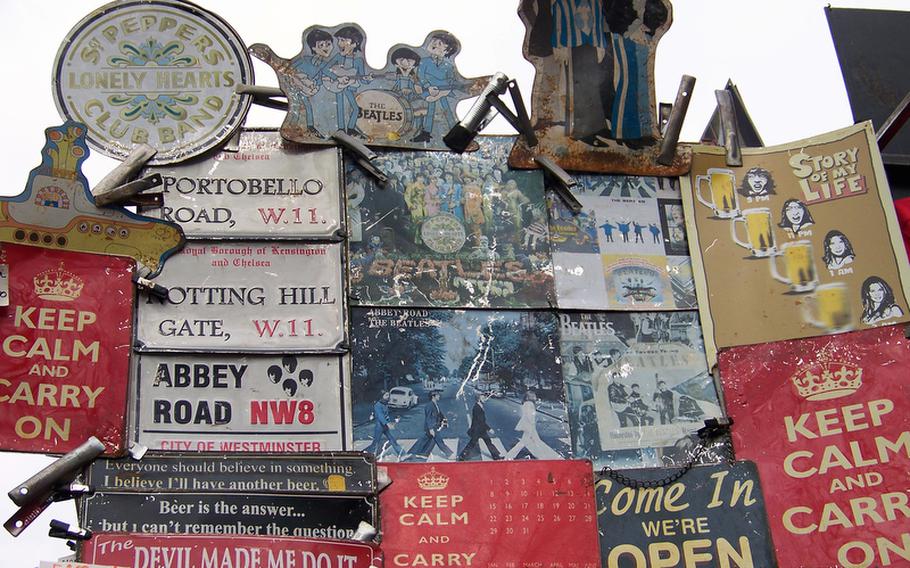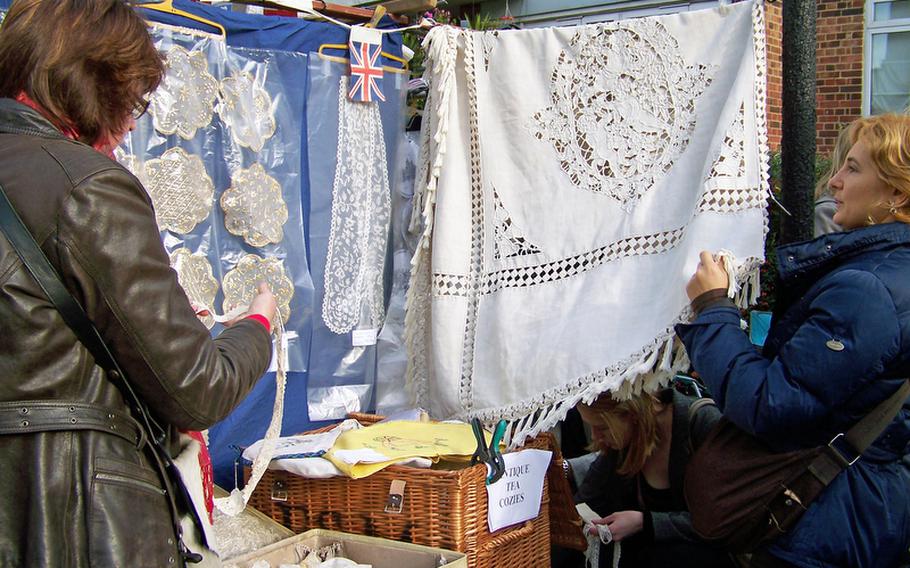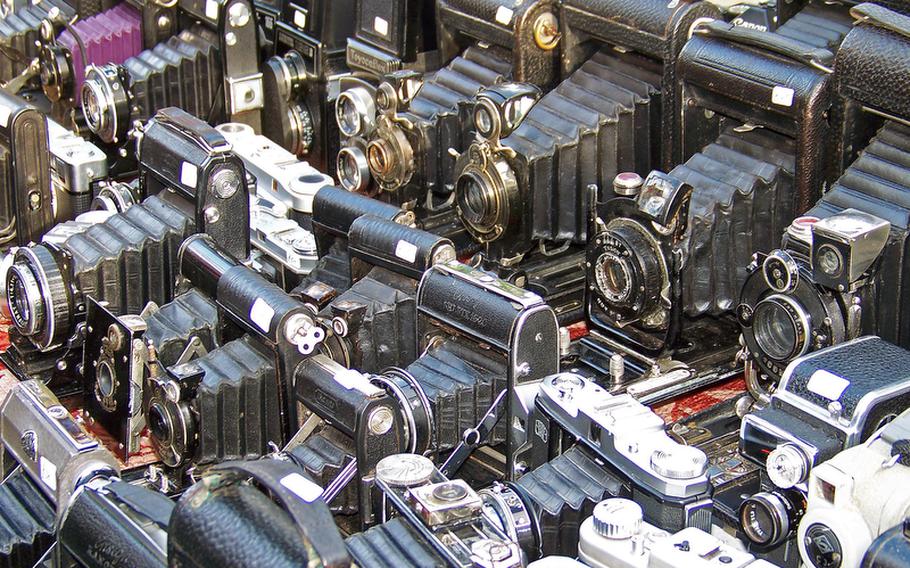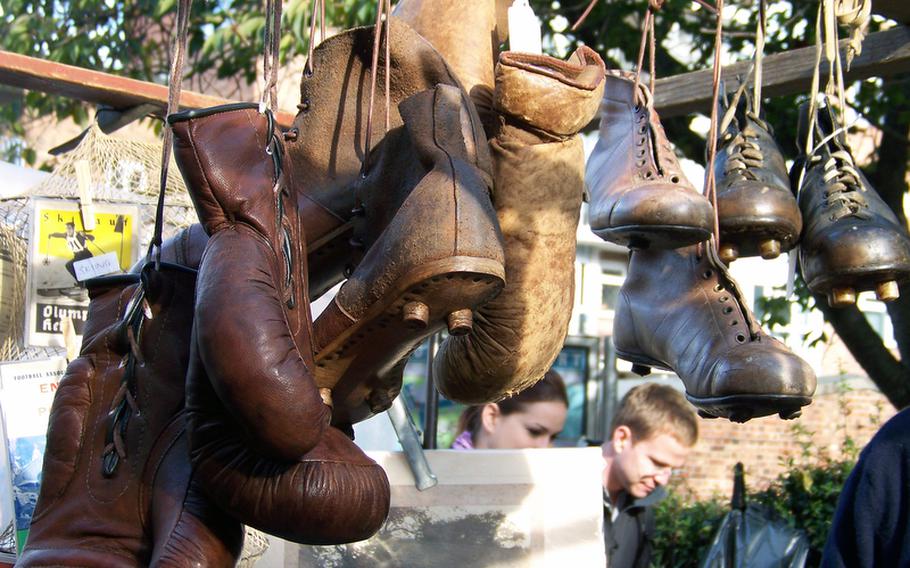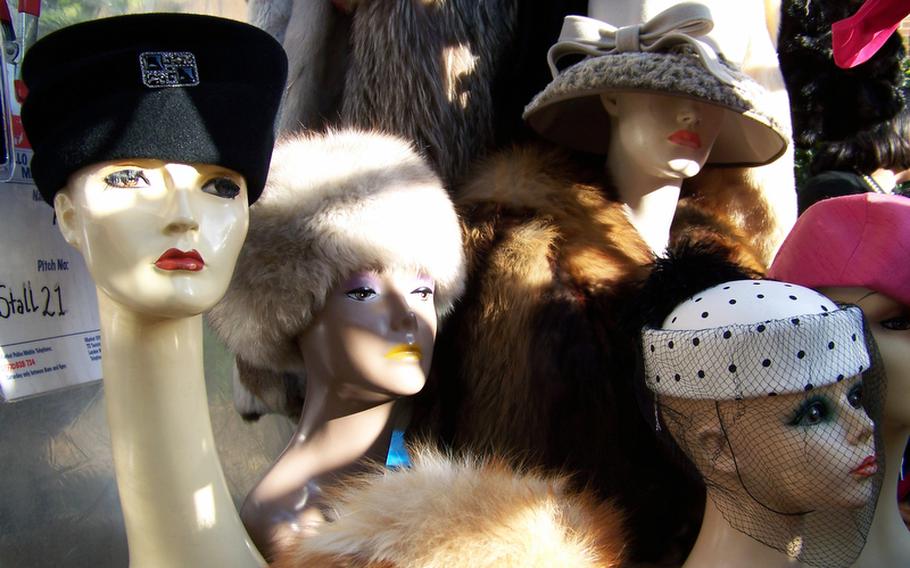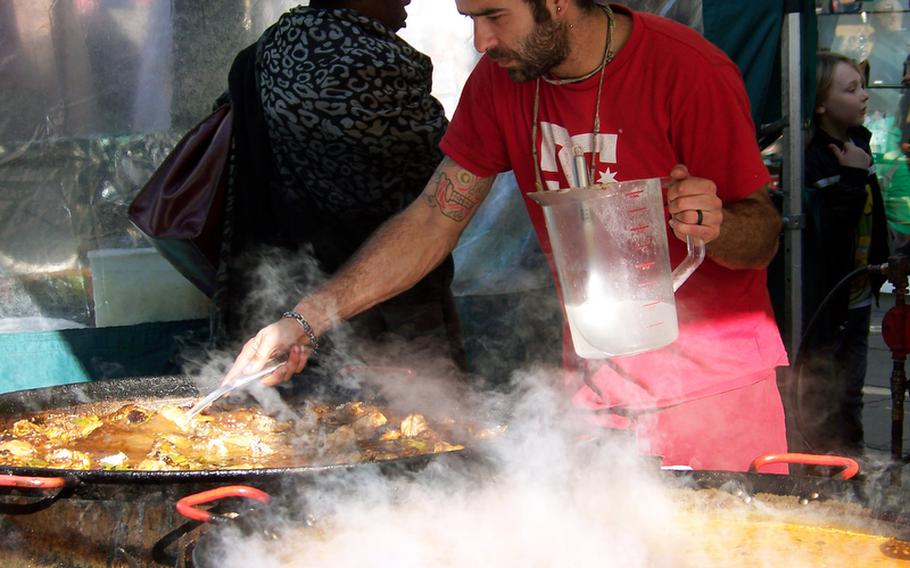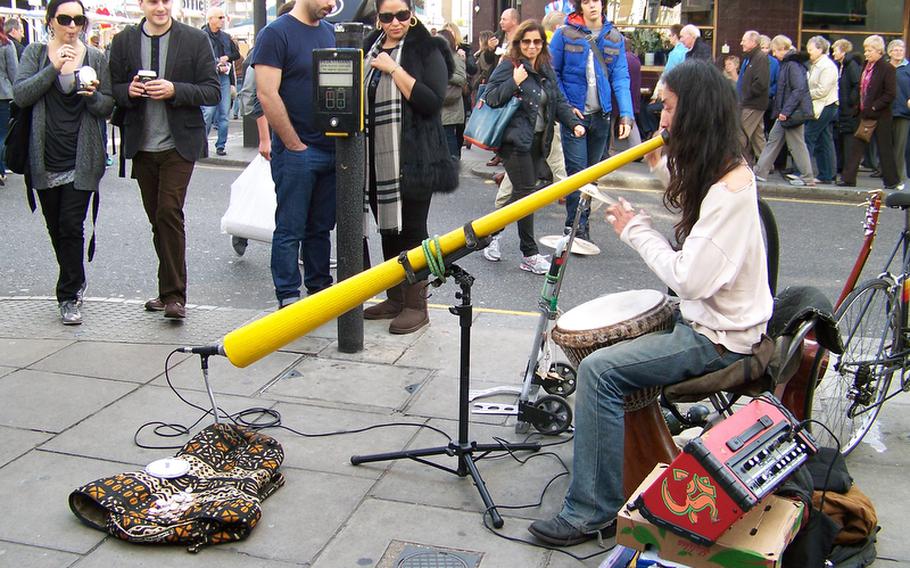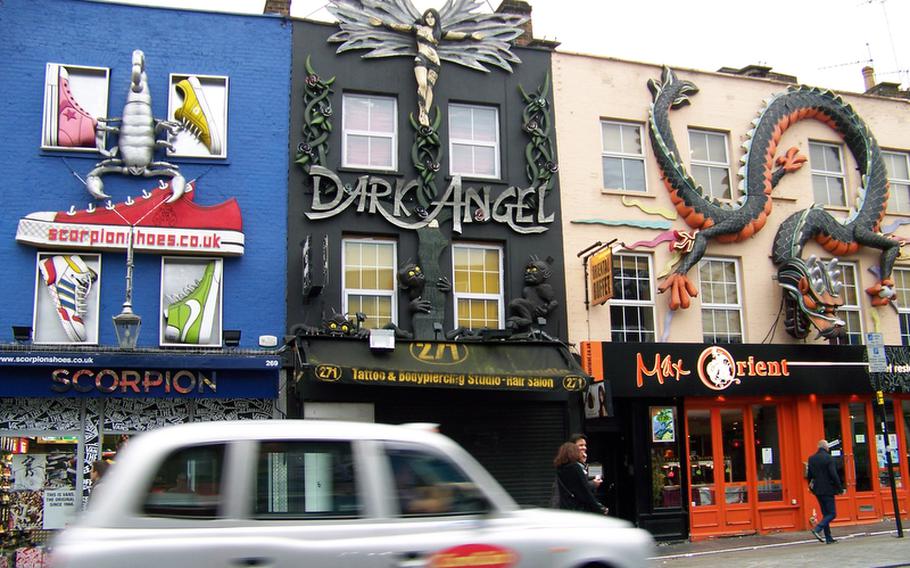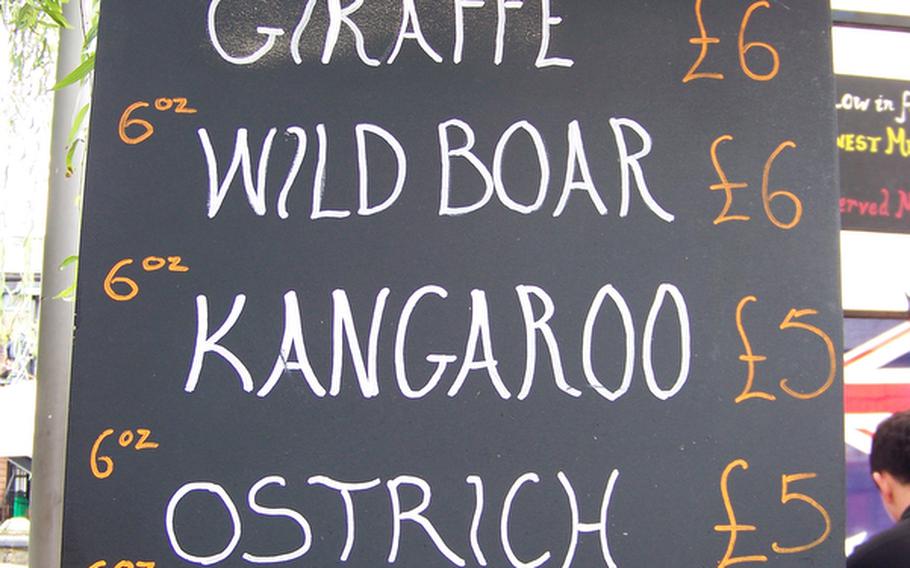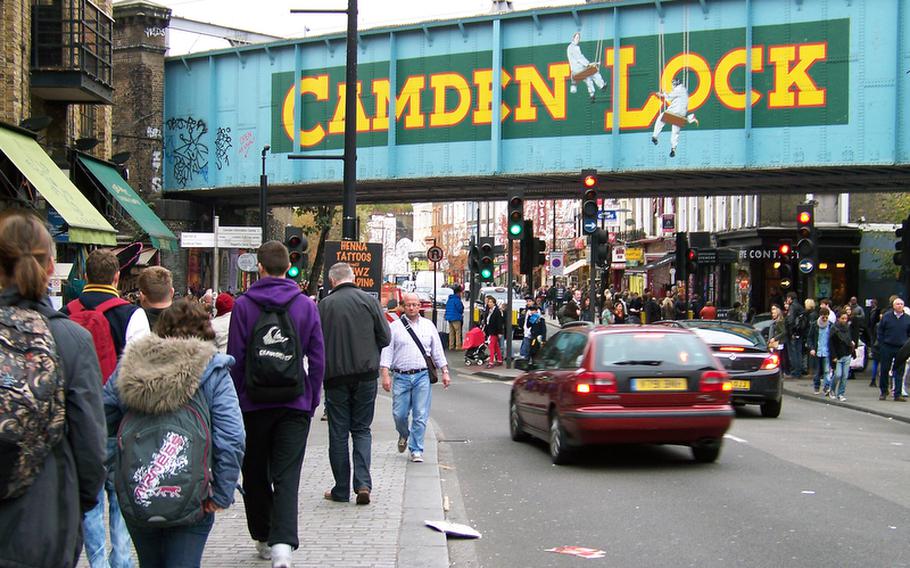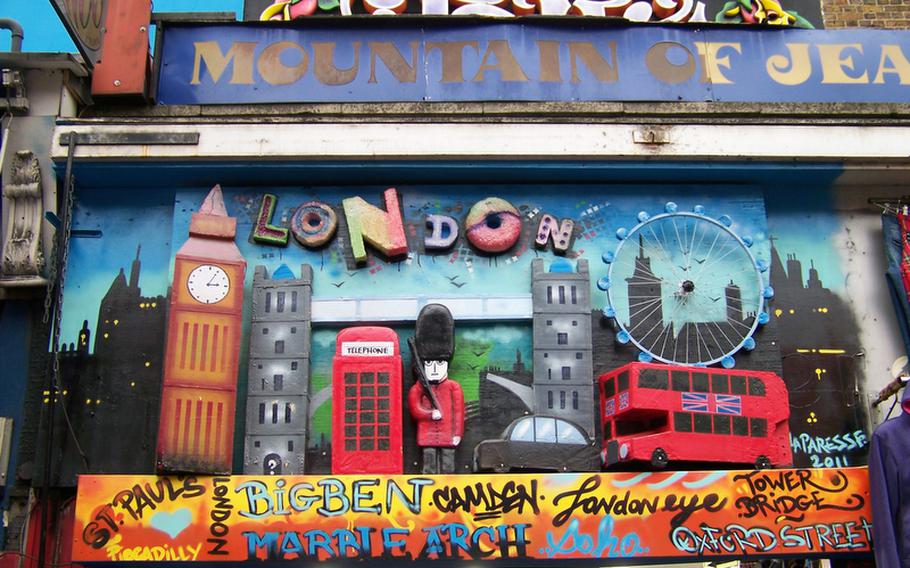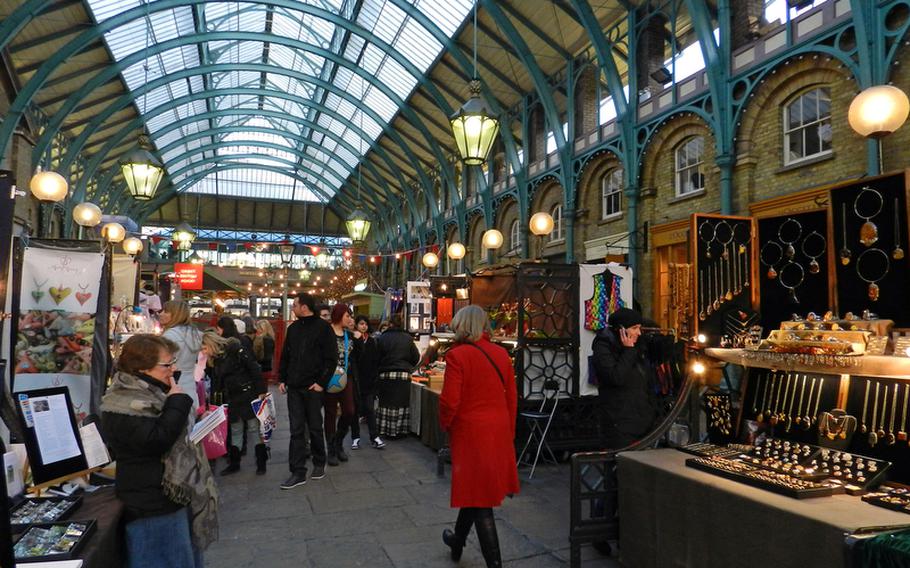 Many travelers love shopping at local markets wherever they go. For them, markets aren't just places to buy food. They're windows to the local populace and culture. Shopping local markets can make travelers feel less like tourists and more like a part of the place they're visiting.
And whether they're offering fresh vegetables and cheeses or antiques and cheesy souvenirs, local markets provide a good alternative to everyday sightseeing and playing tourist.
Three of London's numerous and colorful markets are among my favorites. They give me the best of both worlds: They allow me to do one of my favorite things — meet and mingle with local artists while also doing a very touristy thing by shopping for souvenirs and gifts. All three markets are easily accessible by London's subway system, the Tube, and are an easy walk from the Tube stations. Inside and outside the stations, there are signs directing shoppers to the markets.
Here are my three favorite London markets. As in all cases when traveling, and especially when venturing into these crowded market venues, take precautions against pickpockets and purse snatchers.
Camden Lock As soon as you leave the Camden Town Tube station, you'll know you're not in Kansas (or Kensington) anymore. You've now entered London's goth zone, where storefronts on the Camden High Street are decorated with wild artwork, and shops offer the latest goth fashions, body piercings and tattoos. I walked out of the Tube station during my visit in late October and immediately saw a trio of young people dressed dramatically in black and red. I thought, "Wow, what great Halloween costumes," then realized they were among the goths that populate this part of the city.
The Camden Lock High Street Market Hall, a favorite of Londoners as well as tourists, is a colorful market set in former horse stables. Once outside the Tube station, turn right and head toward the market hall, about a five-minute walk. You'll pass by another, much smaller market, the High Street Market, before arriving at the former horse stables on the opposite side of the street. (Recommendation: Hit the market in the former horse stables before spending any time at the High Street Market, which offers nothing out of the ordinary and has visible signs warning of pickpockets). The Camden Lock High Street Market Hall is a vast, indoor/outdoor maze that has the largest array of goods for sale I've seen at any market anywhere. Parts of it continue the goth theme with shops offering a wide range of goth apparel, jewelry and other accessories. In other areas, you'll find hand-painted tiles in psychedelic patterns, colorful soaps that look like cupcakes, body jewelry, scarves, shoes, trendy clothing, decoupage-decorated suitcases, vintage signs, antiques and collectibles. All are in a maze of passageways, cubbyholes and rooms of various sizes. A friend compared it to shopping at a Middle Eastern souk. Be prepared to get lost — or at least disoriented — amid the market's narrow "alleyways." Here, too, you'll find a wide selection of food, with countless concessions and a couple of sit-down restaurants. Check out the variety of food options in the market's courtyard on the waterfront. Giraffe burgers anyone? West African specialties, kebabs and wraps, dim sum, baked potatoes, cakes, crepes and more are all on the menu at the numerous food stands huddled in the courtyard amid even more stalls selling hammocks, toys and other items. My advice for something different: Take a 40-minute boat ride to/from the Camden Lock market. The boat pulls right up into the market's courtyard. The return trip is a great way to relax after hours of shopping and people-watching at the market. • Times: Stalls open at about 10 a.m. and close at about 6 p.m. seven days a week. • Tube: Northern Line to Camden Town station. • Buses: Nos. 24, 27, 29, 31, 46, 88, 134, 168, 214, 253, 274, C2. Several nighttime buses stop in Camden Lock also. • Boat: It's about a 50-minute boat ride through Regent's Canal to Camden Lock from the Little Venice area of London, near Paddington Station. No need to reserve a seat, just show up and pay as you board the boat. Until April, the boats run every two hours from 11 a.m. to 4 p.m. on weekends only. There are a few boat companies that offer boat rides. Prices, in general, for one way are 6.90 pounds (about $11.25) for adults and 5.70 for children ages 3 to 15; for a round trip, 9.50 for adults and 7.90 for children. In April, boats will run hourly and daily. Prices are scheduled to go up slightly, according to a spokeswoman for one of the boat companies. • Web: camdenlockmarket.com/index.php • In the area: Jewish Museum at 129-131 Albert St.
Portobello Road Market, Notting Hill This blocks-long market in the heart of a lovely, tree-lined neighborhood has it all — both new and used items as well as fresh produce. Be prepared for huge crowds that can make it difficult to belly up to vendors' tables to look at the goods for sale. Old cameras and gas masks, along with binoculars, china and clothing, are among the thousands of items you'll find for sale. The lively market is punctuated with street musicians and calls from vendors encouraging passers-by to step up to their tables. The stalls are flanked by eateries and small indoor shops offering shoes, jewelry and souvenirs, but they offer little respite from the market crowds because they, too, are full of shoppers. In an effort to make a brief escape from the jumbled hordes, I wandered onto one of the quiet side streets and came across a small basement tearoom. Soon after I arrived, a couple appearing shell shocked from their market experience stumbled in and also seemed grateful for the sanctuary the tea room provided. There's a romantic aspect to this market, too. Notting Hill captured the hearts of many Americans with the release of the 1999 romantic comedy film by the same name starring Hugh Grant and Julia Roberts. So not only does the Portobello Road Market attract shoppers, it attracts film buffs as well.
• Times: Opening hours vary depending on weather and the season, but generally they are 8 a.m. to 7 p.m. Mondays through Wednesdays, Fridays and Saturdays; 8 a.m. to 1 p.m. Thursdays. Closed Sundays. • Tube: Central, District and Circle lines all stop at Notting Hill Gate station. • Buses: Nos. 7, 12, 23, 27, 28, 31, 52, 70, 328. • Web: notting-hill.org/ entertainment/portobello-road-market.html • In the area: The area is all about shopping and eating, but it's also within walking distance of Kensington Gardens.
Covent Garden While lively and tourist-crowded, Covent Garden's markets are much smaller than the ones in Camden Lock and Portobello Road, allowing for more organized and leisurely shopping. There are three parts to this market. The Jubilee Market has vendors selling a full array of clothing, from cheap T-shirts to formal wear, plus souvenirs, scarves, jewelry and other items. The second, the Apple Market, is my favorite because it showcases local artists and vendors, some of whom are present for only one day a week. On the day I was there, a woman who makes jewelry from antique lace was among the artists selling their creations. The third includes small, permanent shops offering a variety of upscale items, including toys, beauty products and jewelry, in addition to restaurants and cafes. What makes Covent Garden special for me is the opportunity to sit outdoors and enjoy a cup of coffee while watching free live performances by vocalists singing opera and string quartets playing classical music, all amid a busy market. The entertainment is first-rate, the coffee is comforting and the shopping offers the opportunity to buy one-of-a-kind scarves, soaps, jewelry and other items made by U.K. artists.
Times: Open from about 10 a.m. to 7 p.m. daily. • Tube: Piccadilly Line, Covent Garden stop. • Buses: More than 30 buses go to Covent Garden, so ask your hotel or local tourist office which lines are best for you. • Web: coventgardenlondonuk.com/markets/page/1 • In the area: Covent Garden is in the thick of what's happening in London's West End. It's just a few blocks from London's theaters and within walking distance of Leicester Square, known for its movie theaters. Look into seeing a play or film matinee after a morning of shopping. A fabulous travel bookstore, Stanfords, is also within walking distance at 12-14 Long Acre, Covent Garden. If you're a globetrotter, this is the place for you. It offers everything from guidebooks, maps and globes of various sizesto handytravel gadgets, games and posters.