Tokyo toy show -- now with fewer batteries
by
Elena Sugiyama Nathan Bailey sugiyamae@pstripes.osd.mil baileyn@pstripes.osd.mil
June 29, 2011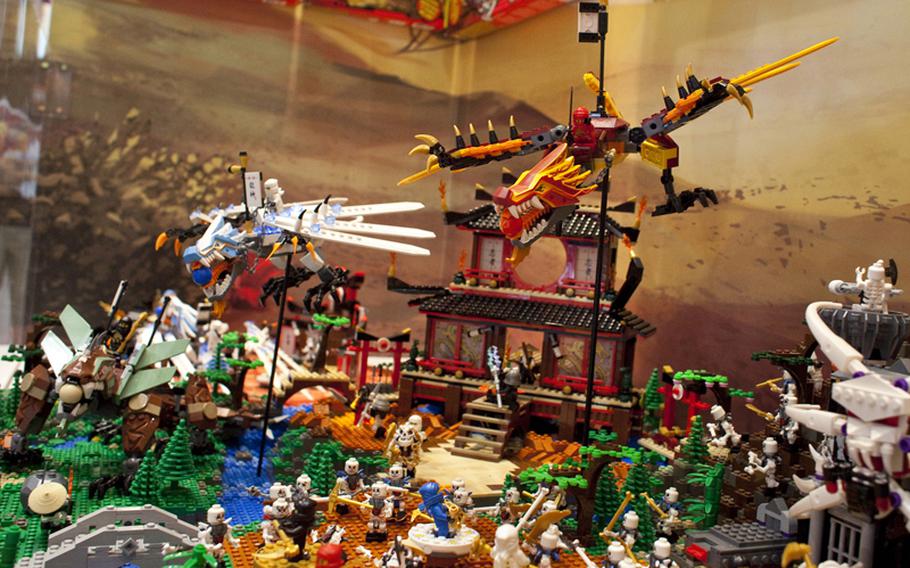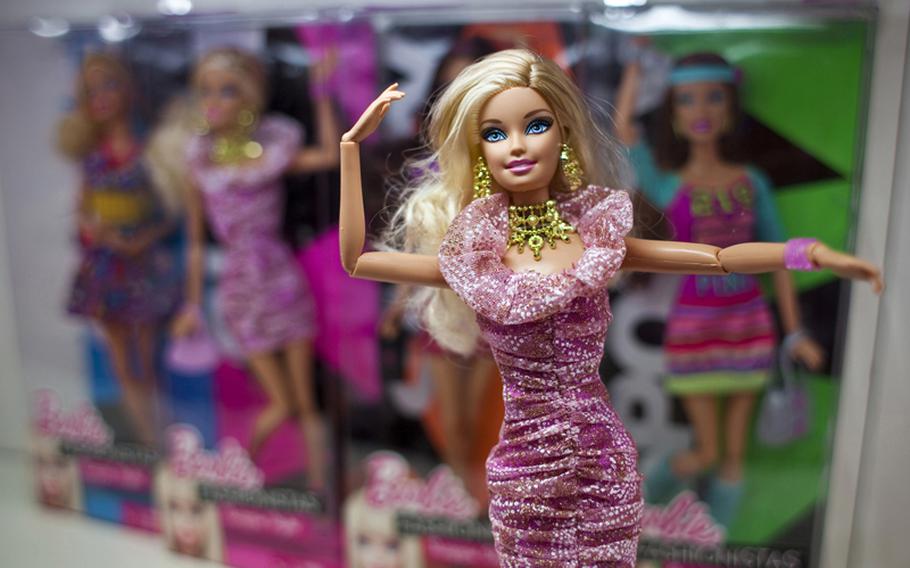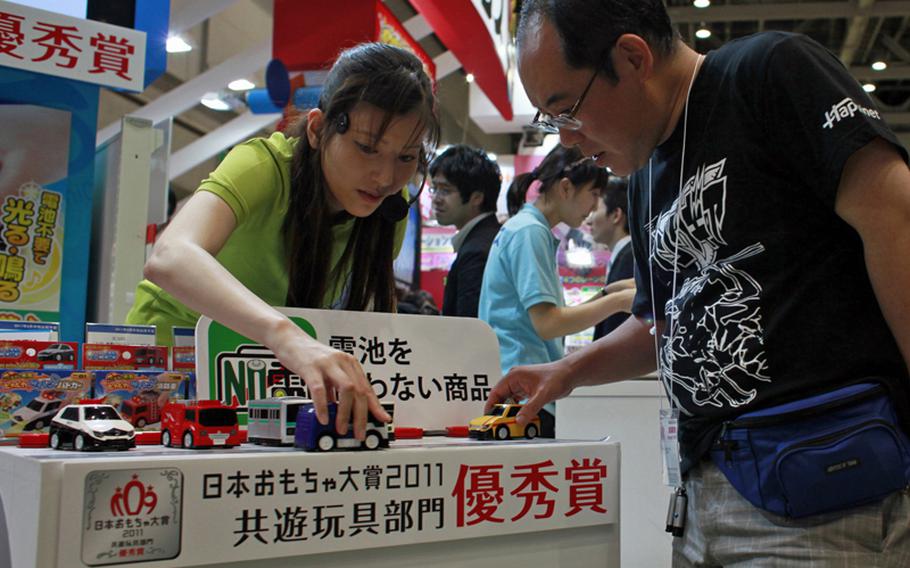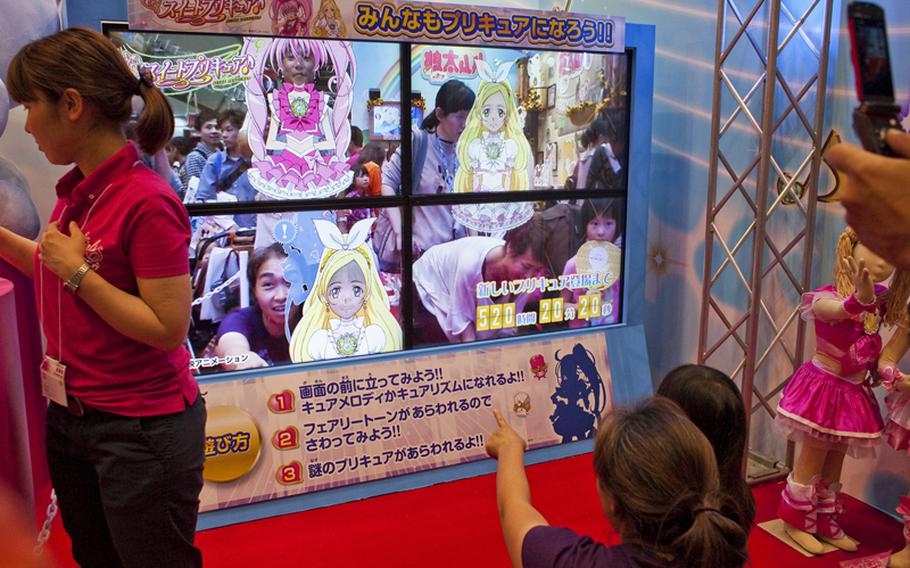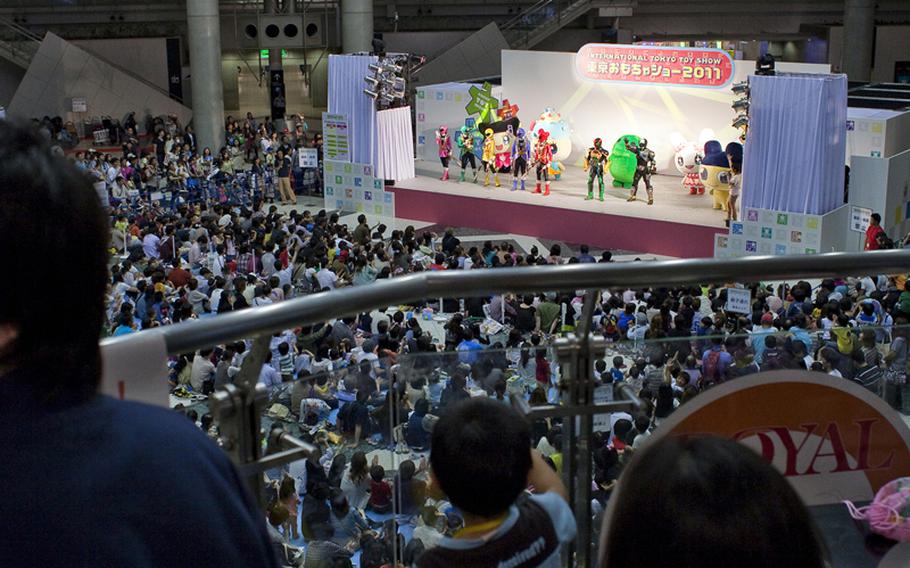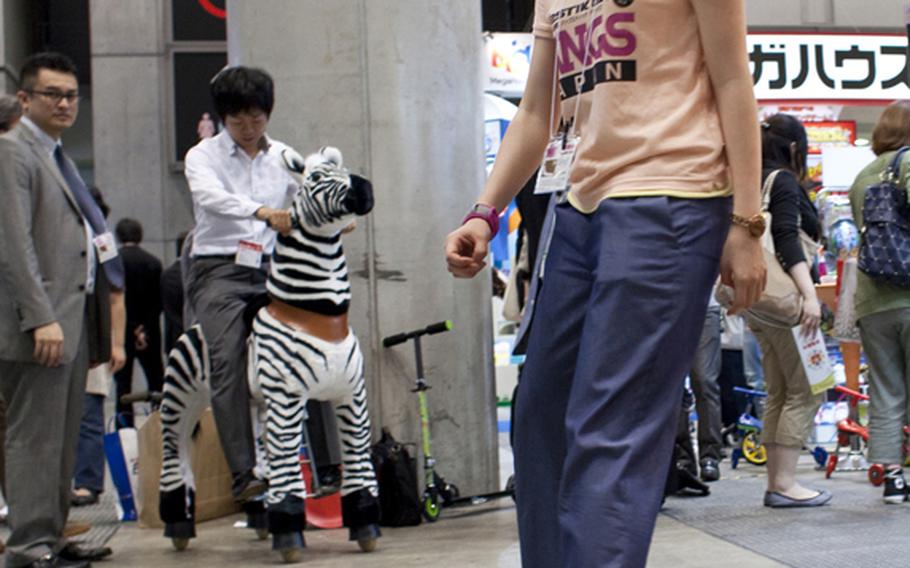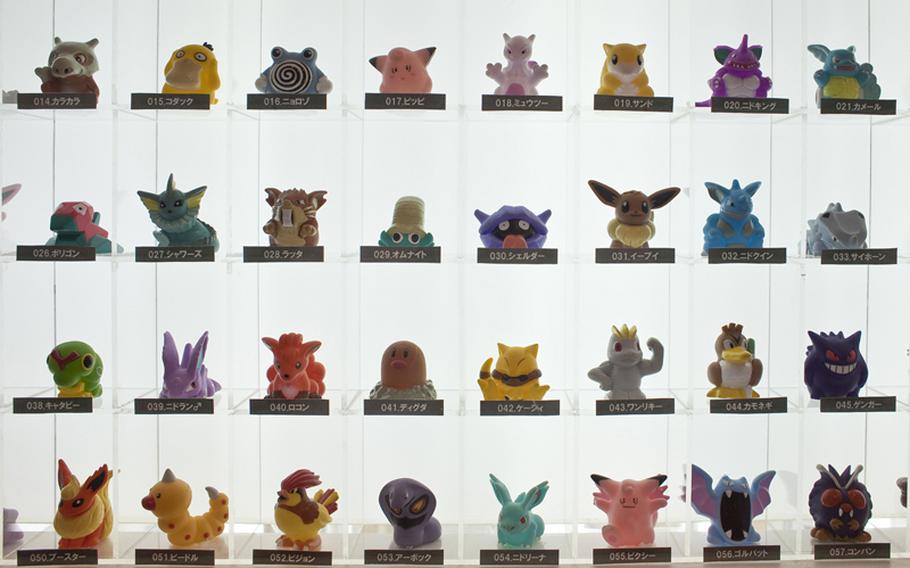 Glassy eyed, 8-year-old Takota Nakamura stared through a display window a blue LEGO police boat while his mother, Noriko, looked on anxiously.
The folks at LEGO had spared no expense; this display was legit. A LEGO police officer in a life preserver and cap stood at the helm of the ship cutting through the LEGO water while another sailor walked along the bow. A bank robber on his personal watercraft was attempting an escape.
"I haven't shown him the sales area yet," said Noriko out of Takota's hearing. "I kept telling him they aren't selling them yet."
Whether all the parents at the 2011 Tokyo International Toy Show had to resort to subterfuge was debatable, but it was clear that everyone — young and old — had their eye on something at Japan's largest annual toy show.
Tokyo Big Sight played host to the more than 35,000 toys from 132 domestic and international companies that included the heavy hitters Bandai, Sony, Epoch, LEGO and others.
The show featured the ingenious, bizarre and funny including toy ponies for adults, an erupting bubble bath, and an instrument you play by touching your friends.
The theme was eco-friendly toys. Some companies tried to cheat by calling board games, puzzles or wooden blocks eco-friendly — because they didn't require batteries or consume energy — but two toys in particular were able to achieve high-tech function while maintaining their eco-friendliness.
One of these was Mega House Corporation's Ecolo. Despite the lack of creativity used in naming the toy, the company showed they can make eco-fun as the cars, which come in six models from fire engines to taxi cabs, can light up and make noise without the use of batteries.
One toddler, Yuki, who had been playing with the garbage truck Ecolo for about 10 minutes didn't seem to care that the toy touted energy savings, but it was something that his father noticed.
"The fact that the toy doesn't need batteries is a factor I considered," said Takuya Nasu, who said he was planning on buying the toy for his son.
Another eco-toy was a bigger hit with adults than it was with children.
Rangs Japan, a company that started selling boomerangs from Australia in 1987, has expanded into a company that makes all types of active toys including the Eco Pony.
Yes, a pony (they also have a zebra version) that adults can ride around, and which functions without any batteries or external power source but is propelled by the riders arm and leg movements. You can even move the head to steer.
Rangs Japan President Miki Kobayashi came up with the idea for the toy.
"I thought it could have been a chair, but if it were to move, that would be fun," said Kobayashi.
But adult toys have adult price tags, and at about $1,100 with the current exchange rate, the novelty might not be enough to make some take the plunge.
"It was a lot of fun, and something I didn't expect, but 88,000 yen is too expensive," said Keiko Matsushita, after he rode the pony.
Several toy-themed live performances took place on a stages set up through out the sprawling Big Sight complex.
One was called "Licca-chan's Fantasy Show with Bubbles," which despite its heady moniker, was little more than a giant doll with bubbles a la Lawrence Welk.
Misaki Asano, a 5-year-old who had just watched the headlining Power Rangers perform on the main stage, sat quietly resting with her mother, Maki, and grandmother, Miwako.
"She saw a lot today and she's pretty tired," said Maki.
Maki said her daughter wanted to come to the show to see Licca-chan, the doe-eyed dress-up doll that is similar to America's Barbie. She had found a toy she wanted, the Licca-chan Pet Shop, but couldn't find anywhere to buy it.
Misaki's grandmother promised that she would take her to buy the toy at a store near their home in Yokohama.