Tokyo Oysy Sushi offers great Asian food near Mildenhall
by
William Howard
October 10, 2017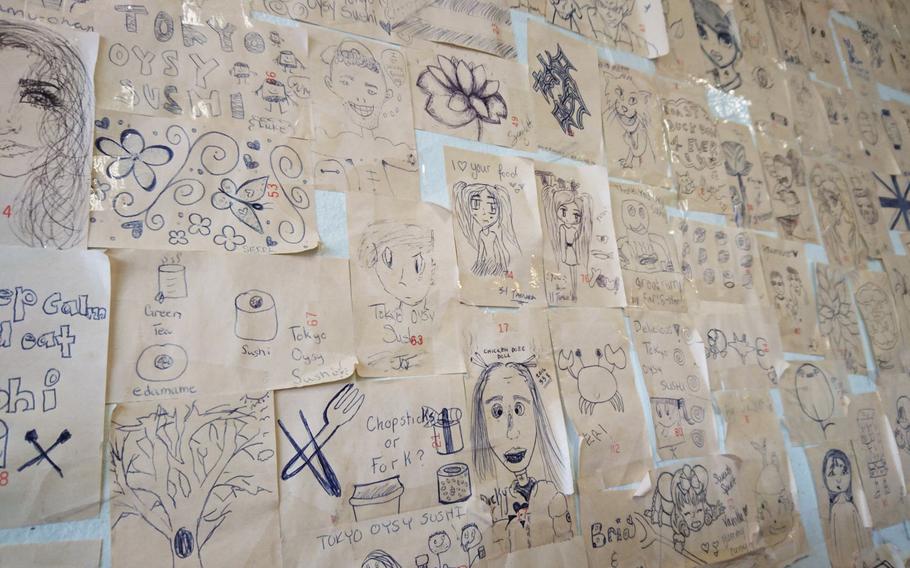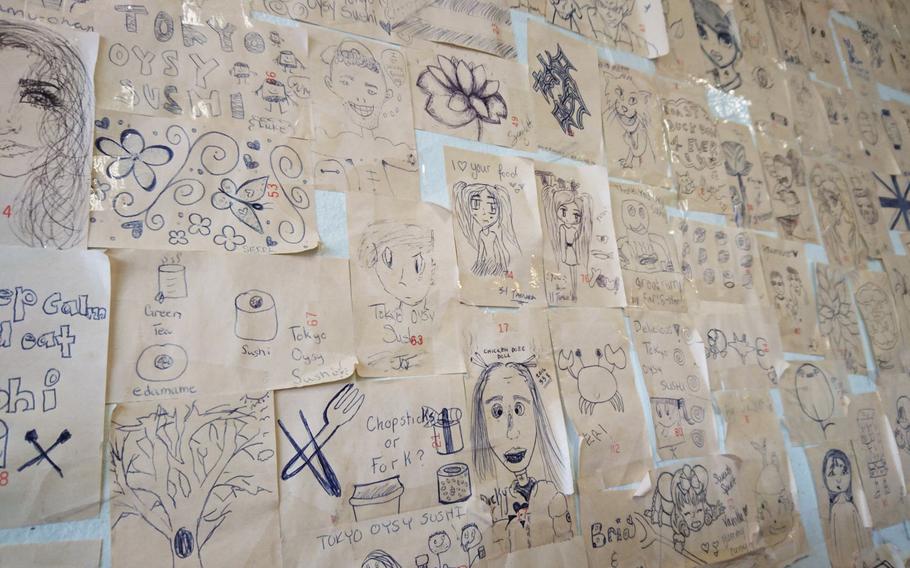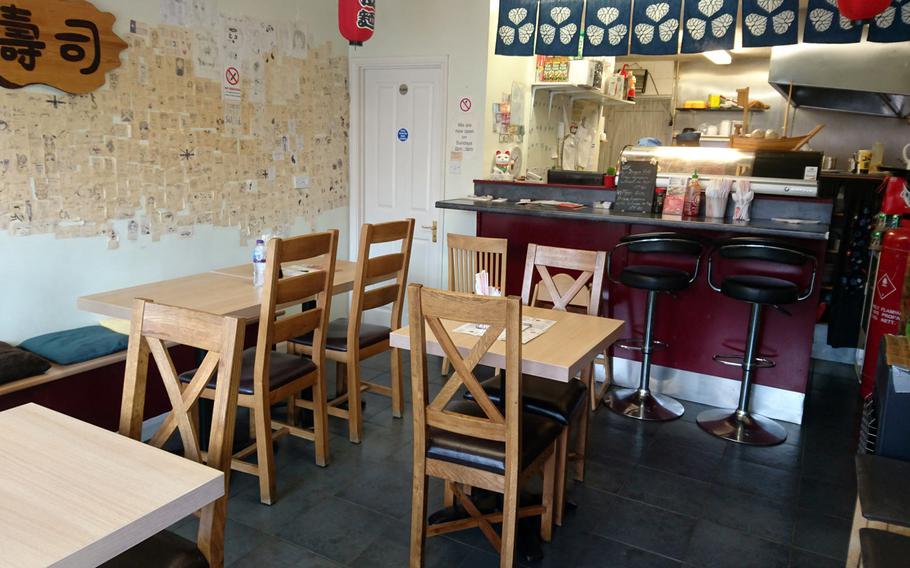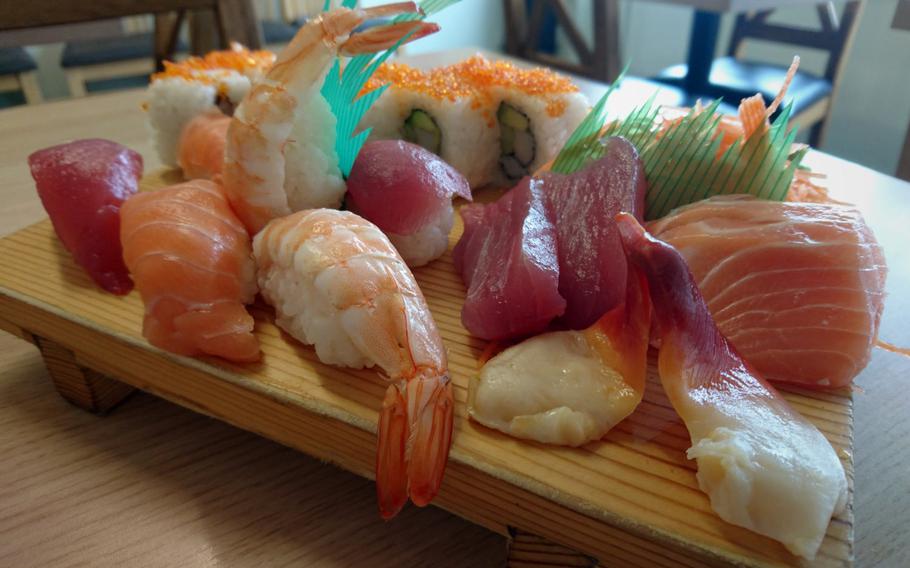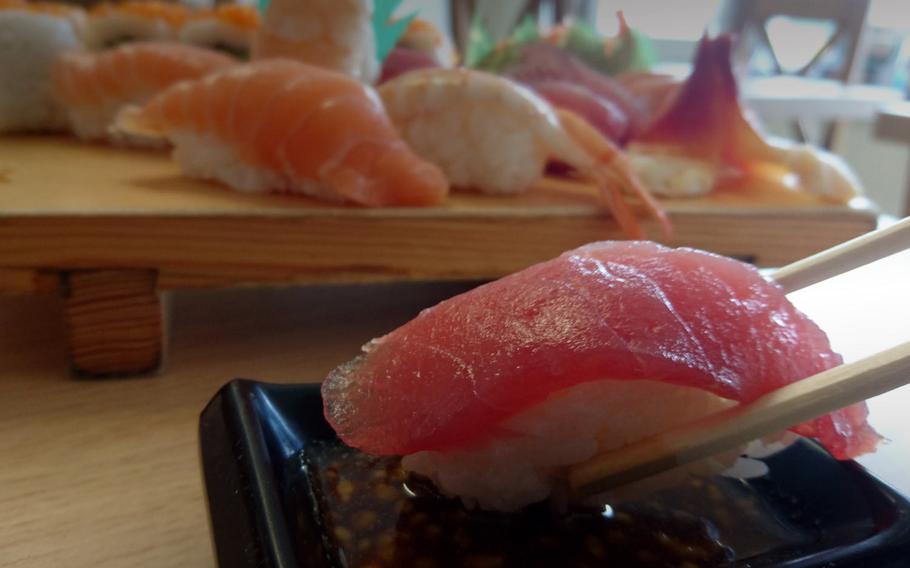 Sushi lovers near RAF Mildenhall, England, can indulge their sashimi cravings at the nearby Tokyo Oysy Sushi restaurant in the village of Beck Row.
In a land full of fish and chips, this hidden gem, located only 771 yards from the base, offers delicious eat-in or takeout Asian-inspired dishes.
During my visit, I went with the sushi and sashimi deluxe order — a chef's choice of 20 pieces — for 18.50 pounds ($24.60).
Unlike the restaurant chains, such as Wagamama, Itsu and Wasabi, in larger British cities, Tokyo Oysy Sushi serves proper slabs of fresh fish cut to order, delivered straight up or slung over sticky rice.
I gave my first piece of fatty tuna sashimi a quick dunk in a slurry of soy sauce and wasabi, then let it melt in my mouth until the wasabi rush cleared my sinuses.
The fish was smooth and refreshing, with none of the frozen taste or unpleasant gaminess I've sometimes encountered at chain restaurants.
Like a hungry shark, I gobbled down the 19 pieces remaining on a wooden platter.
If you're not a sushi fan, Tokyo Oysy has a full menu of other Japanese dishes, including soba and udon noodles, donburi and tappanyaki with curry. There is also a long list of Chinese items.
The small restaurant, which has excellent service, can seat only about 15 customers, but it's loaded with character.
While they wait, customers can doodle away on the small sheets of paper left by the friendly staff. A collage of hand drawings that decorates the walls made me get up from my seat to hunt down notable characters from Japanese animations I recognized.
I can't speak for the entire menu, but this is so far the best sushi I've eaten in England outside of London.
Tokyo Oysy Sushi, Beck Row, England Location: 6A Holmsey Green, Beck Row, IP28 8AJ, England. After exiting RAF Mildenhall via the Lincoln Road gate (running in front of the Bird in Hand pub), turn right. Tokyo Oysy Sushi will be on the left.
Hours: 11 a.m. to 10 p.m. Mondays-Saturdays; 2 p.m. to 9 p.m. Sundays. Despite the small space, it's not hard to find a seat outside the lunch hour.
Dress: Casual
Prices: Asian-inspired appetizers 2-7 pounds ($2.65-9.30), sushi and sashimi 2.20-18.50 pounds and main dishes 3.80-10.50 pounds.
Information: Phone: (+44) (0) 1638 716444
---
---
---