Tokyo Game Show highlights new controller options
by
Grant Okubo
September 20, 2010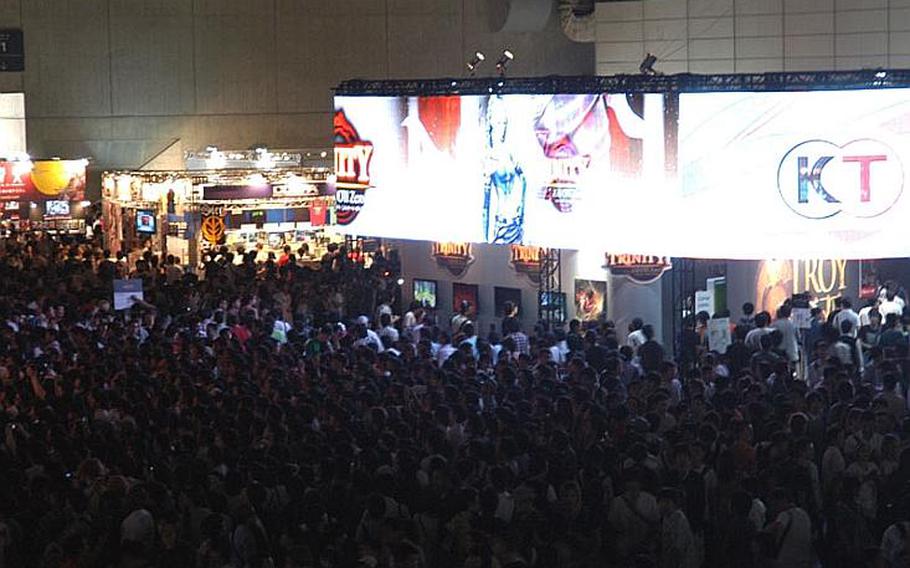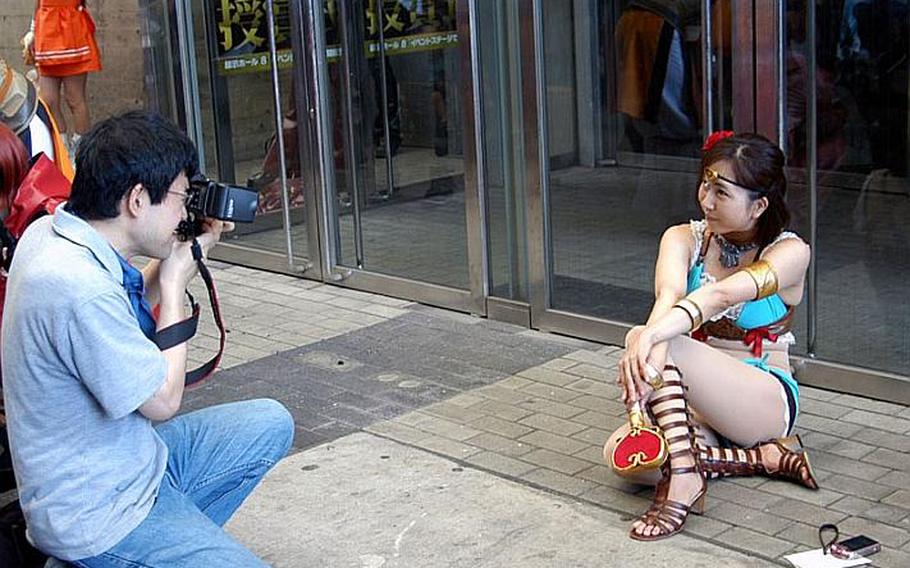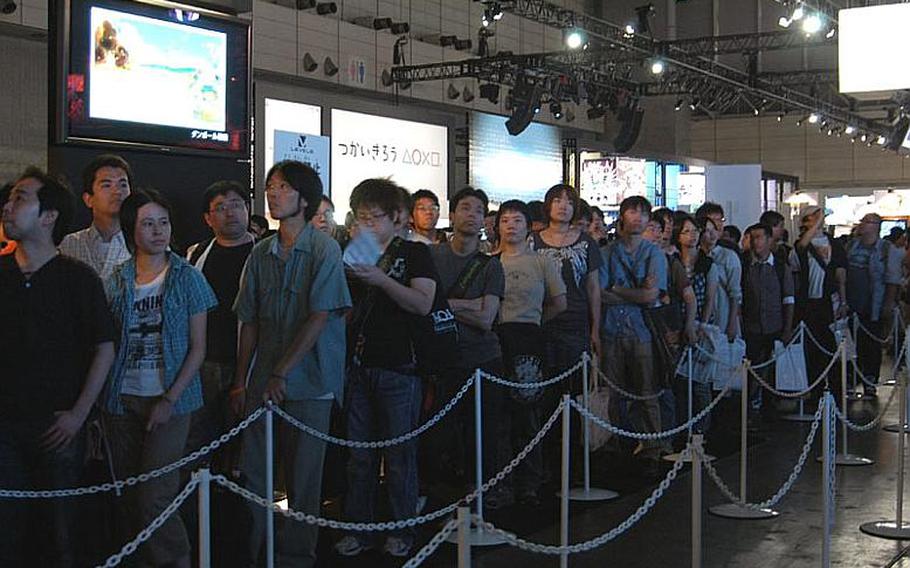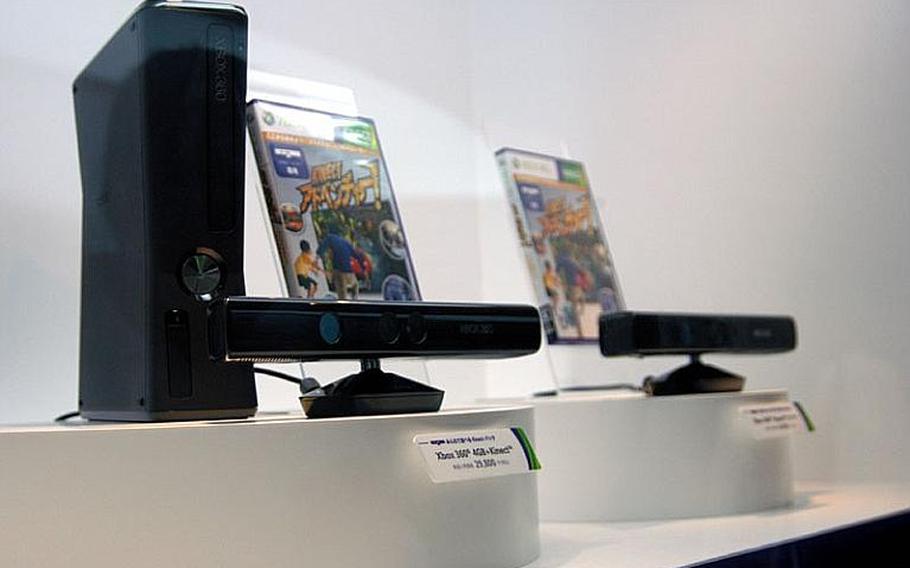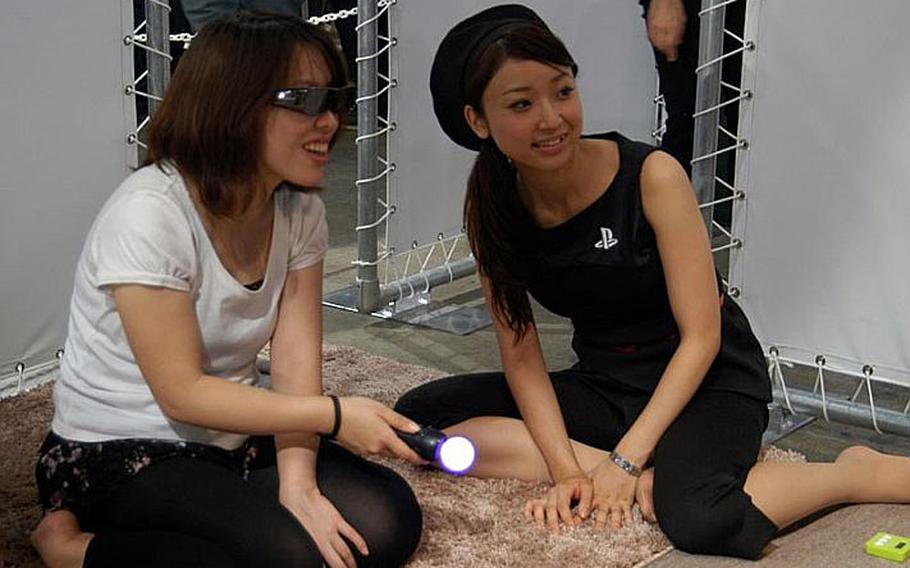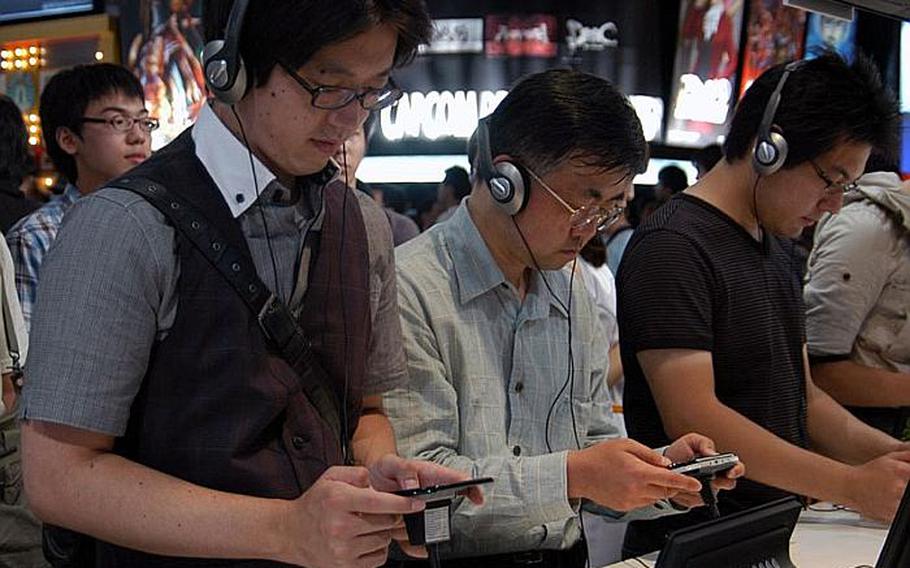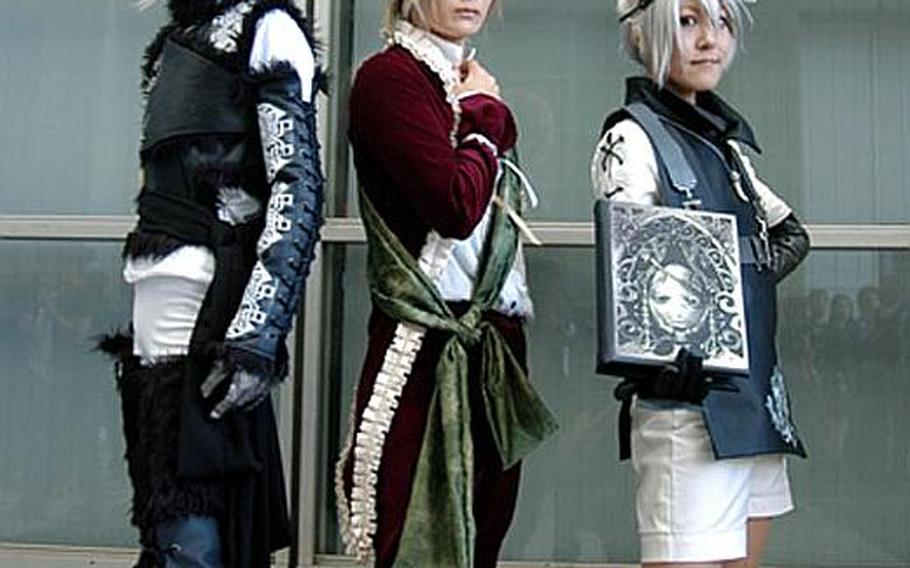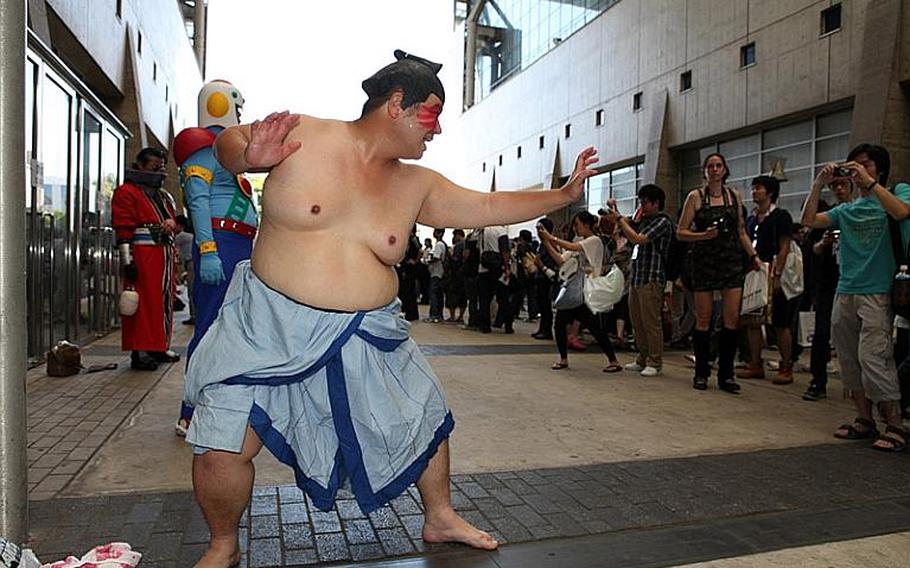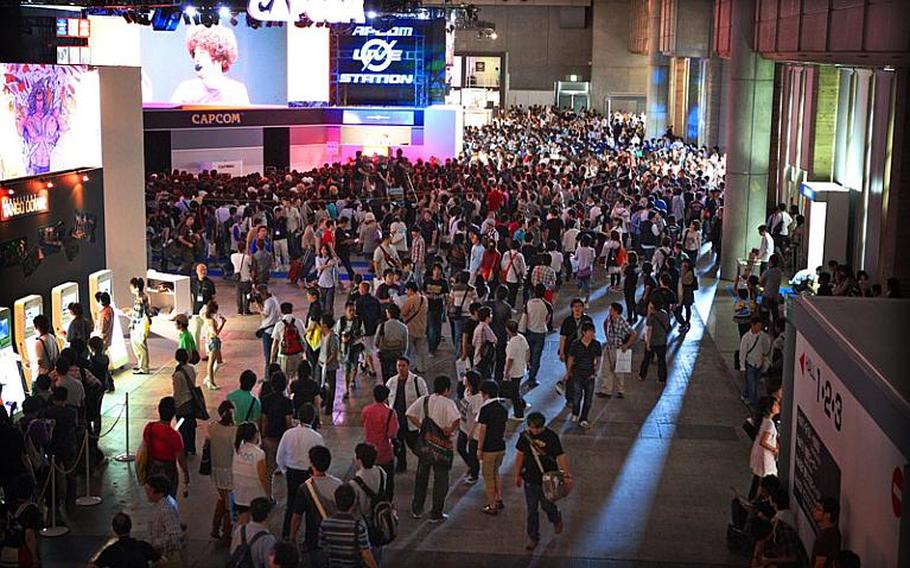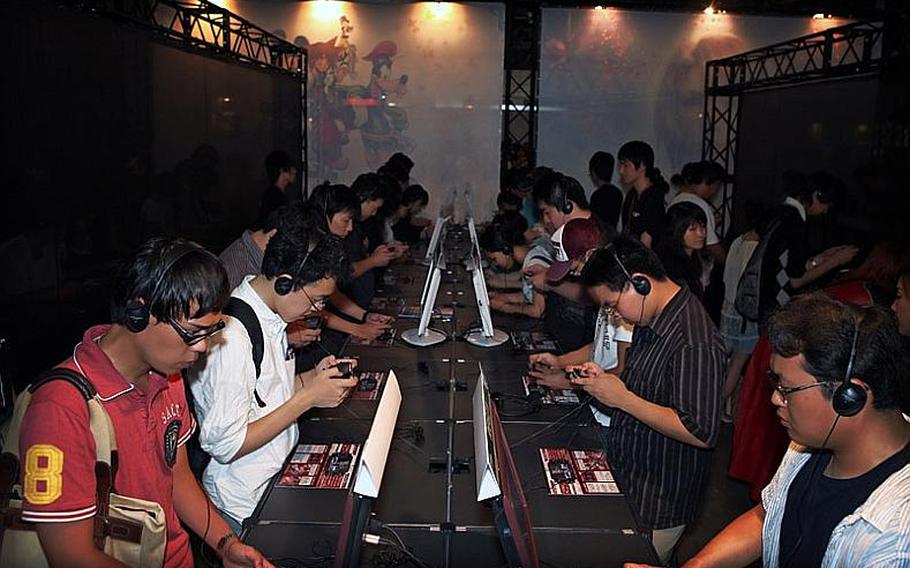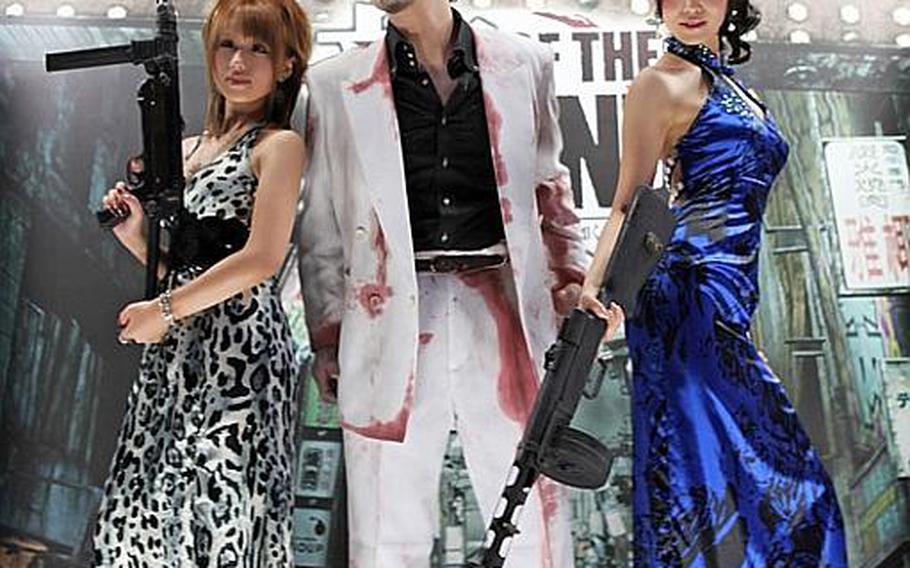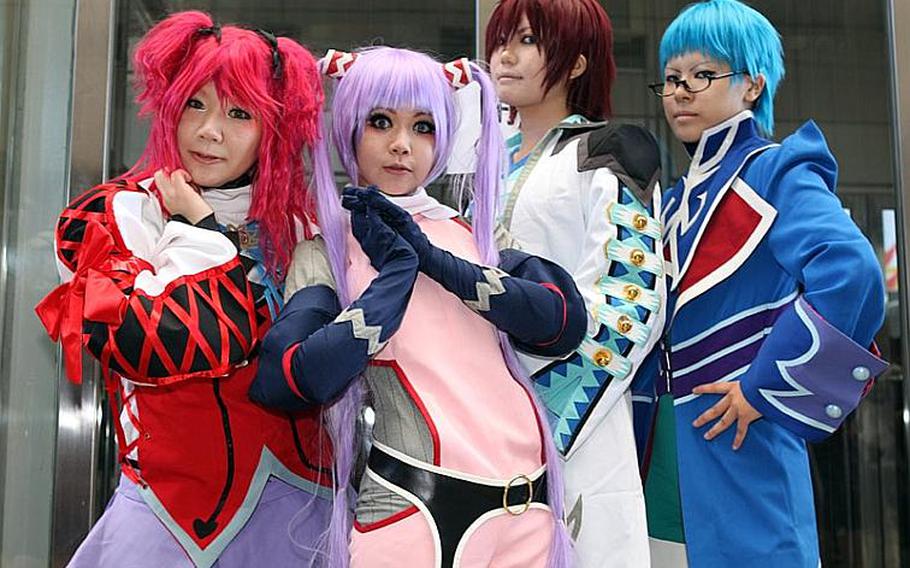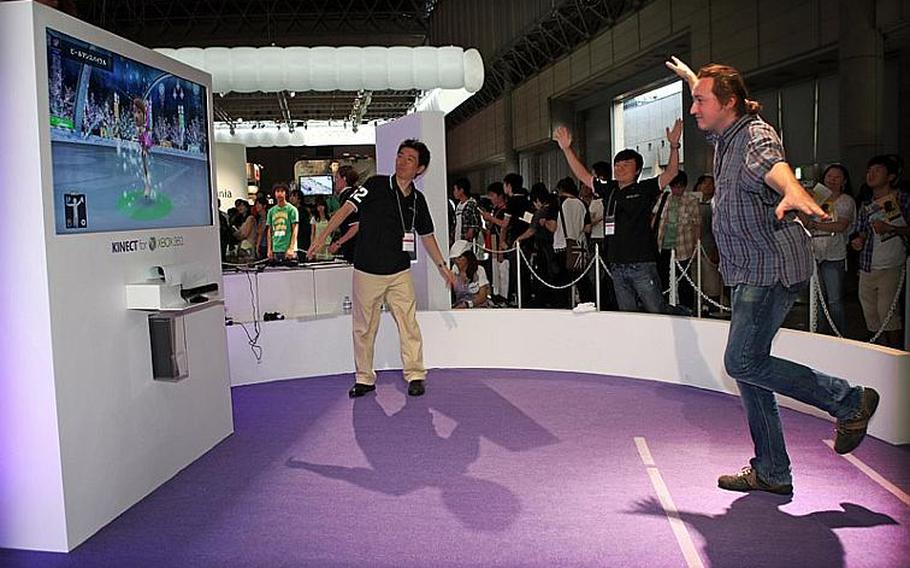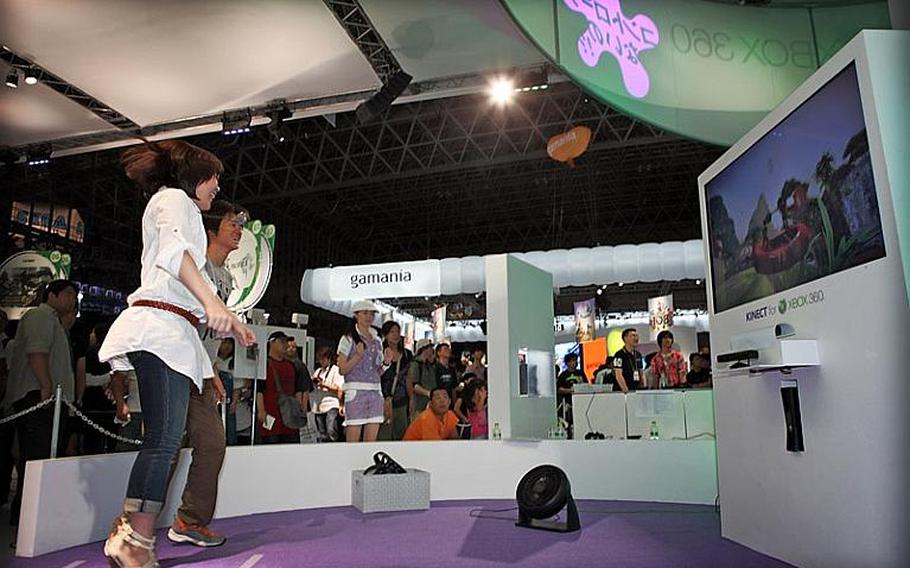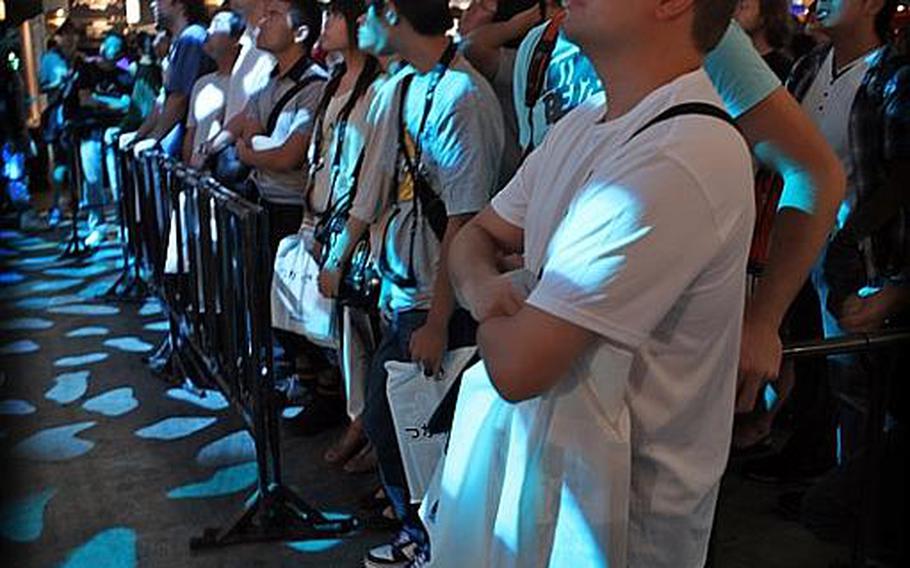 It was Christmas in September for gaming fans as a record crowd of 207,000 swarmed to the Tokyo Game Show.
Held Sept. 16-19 at Chiba prefecture's Makuhari Messe convention center, the annual show offered visitors the chance to play some of the 712 games on display by the 194 companies on hand.
And they were lined up to get their chance.
"It seemed like there were more people this year," said C.C. Giscombe, a military dependant at Yokota Air Base, Japan. "When we got here, there were crowds wrapped around in front."
"I'm surprised so many people showed up just for games," said Daisuke Watanabe, 21, of Tokyo, who came to Tokyo Game Show for the first time.
Although the games were the top draw, there were plenty of side attractions, including the scantly clad "booth babes" who demonstrated games and assisted gamers.
Sony Computer Entertainment and Microsoft Game Studios each gave people a chance to check out their new motion-based controllers.
Microsoft showed off the Kinect, which takes the controller out of the player's hand and uses a camera that reads gestures and transforms them into movement on the Xbox 360. During a keynote address on the first day of the event, Microsoft's corporate vice president Phil Spencer discussed the important influence of Japanese game developers and announced a new partnership with five who are all developing games for the Kinect.
Sony responded with showing off both the Move motion controller and a collection of its upcoming 3-D titles. The Move used a handheld wand, similar to Nintendo's Wii temote, but instead used the PlayStation Eye camera to track the wand's position.
Some people waited in lines for up to three hours to try out the Kinect. The wait wasn't as long for the Move, as Sony provided a lot more booths.
The Move is already available but Kinect doesn't come out until November.
Giscombe, an avid gamer, isn't completely sold on the new controllers.
"As a gamer I still like the controller and the game pads," she said.
Kaori Hamamura, 21, of Tokyo, was impressed with the Kinect. "I went to see it and it looked fun," she said. "But I'm going to wait and see since there aren't so many games out for it yet."
Stars and Stripes reporter Hana Kusumoto contributed to this story.
---
---
---
---