Tokyo Game Show a playground for enthusiasts
by
Grant Okubo
September 23, 2011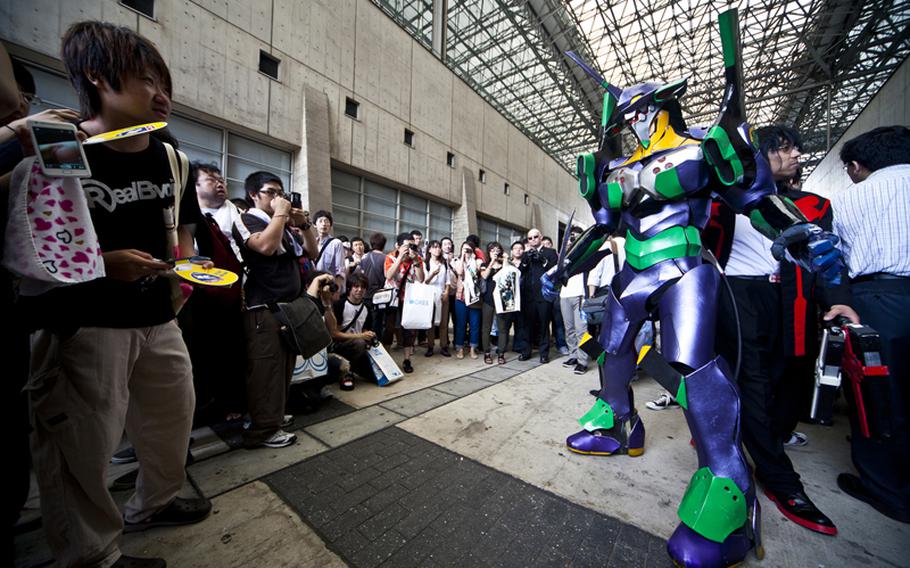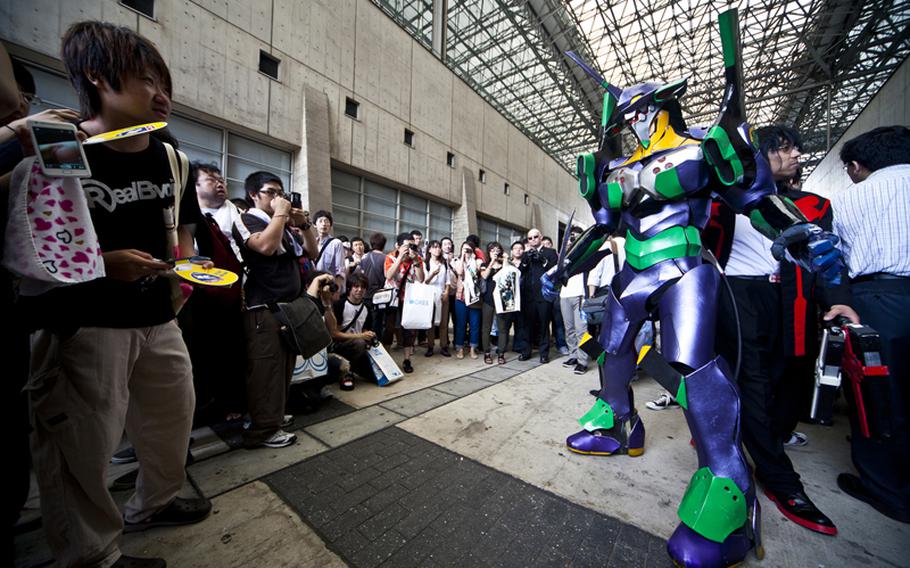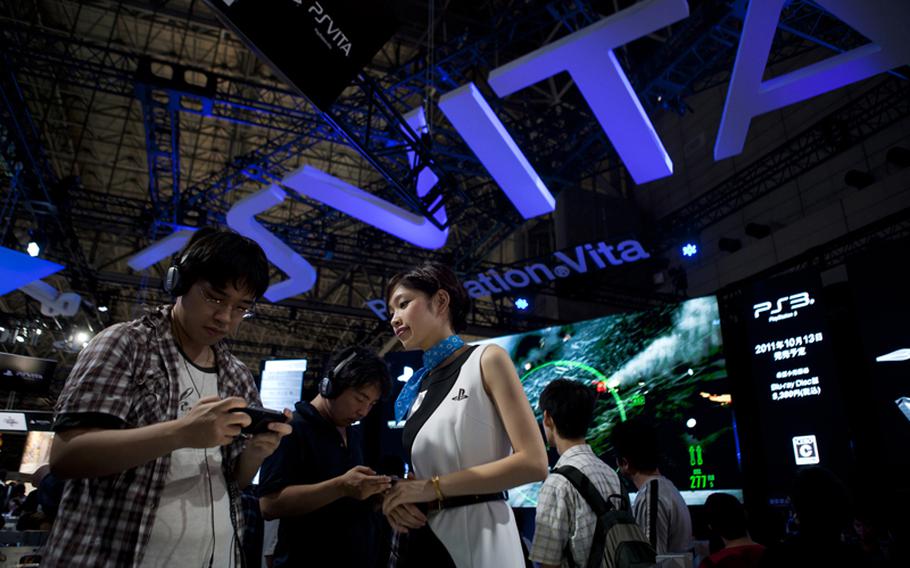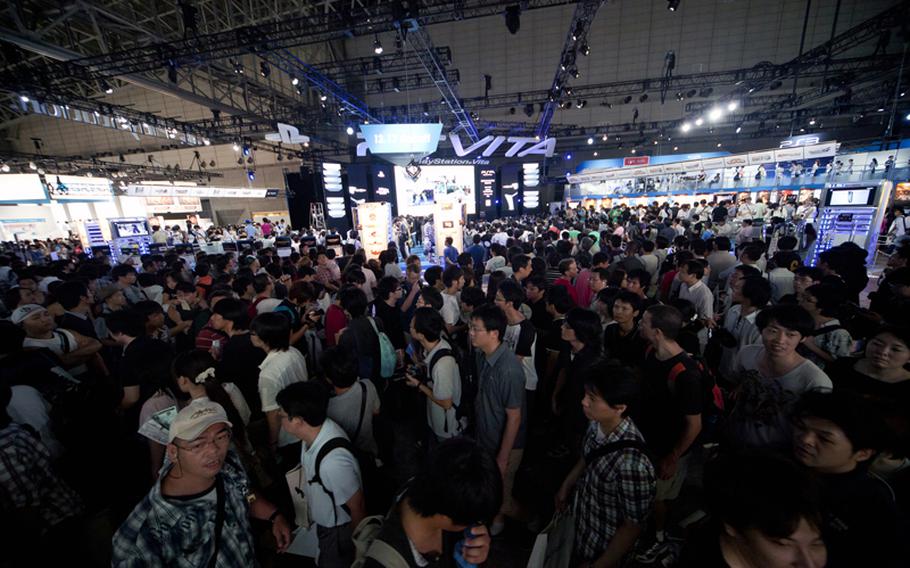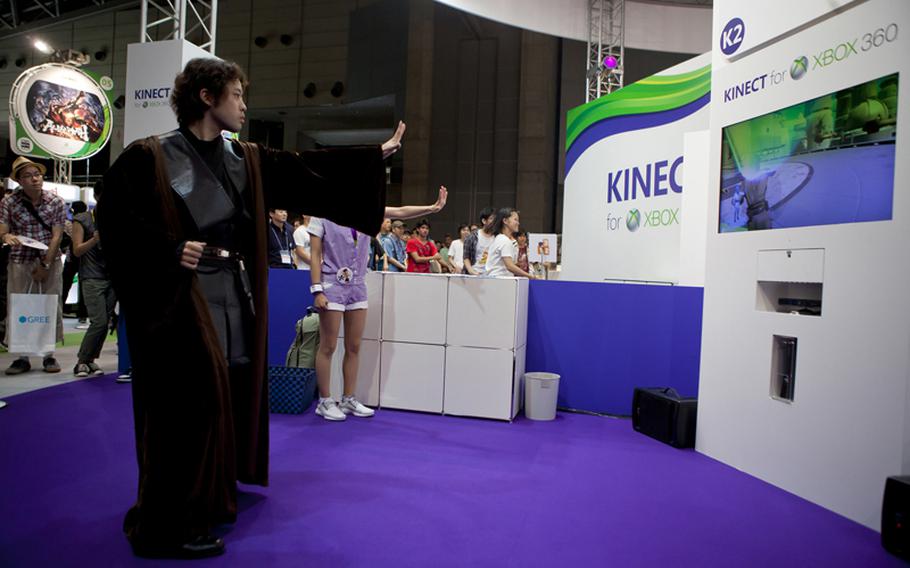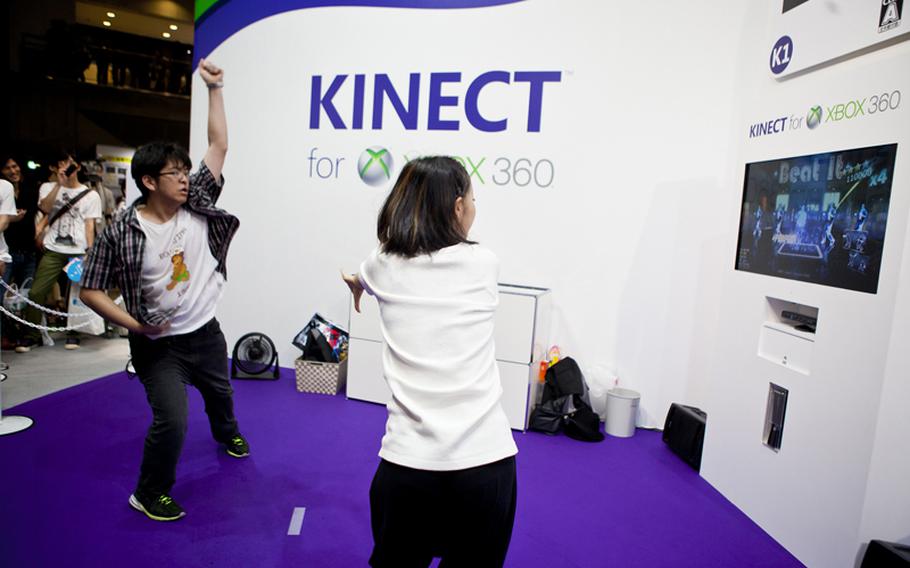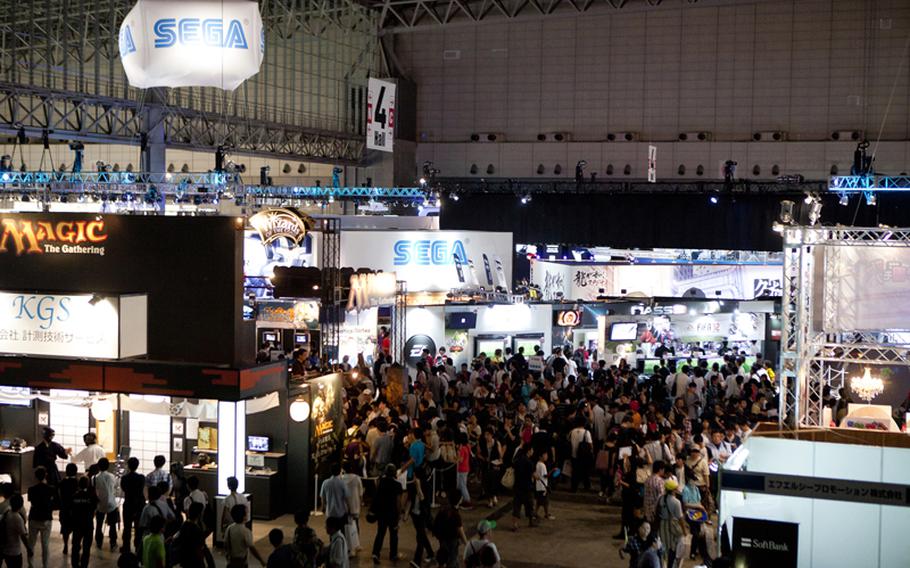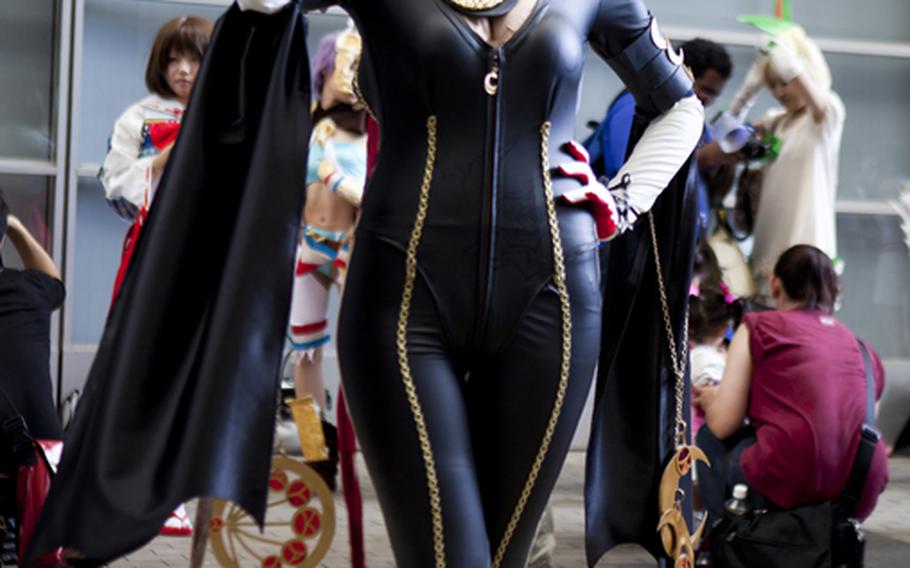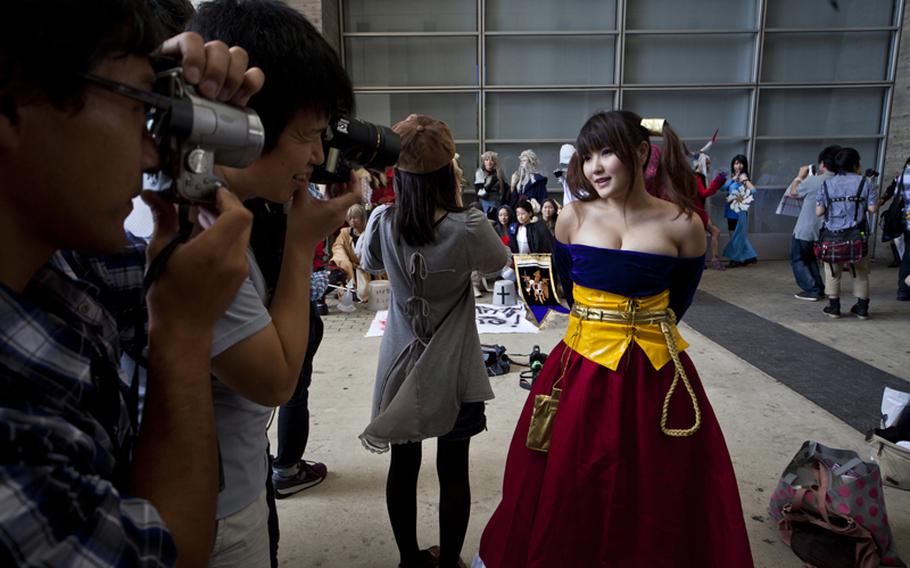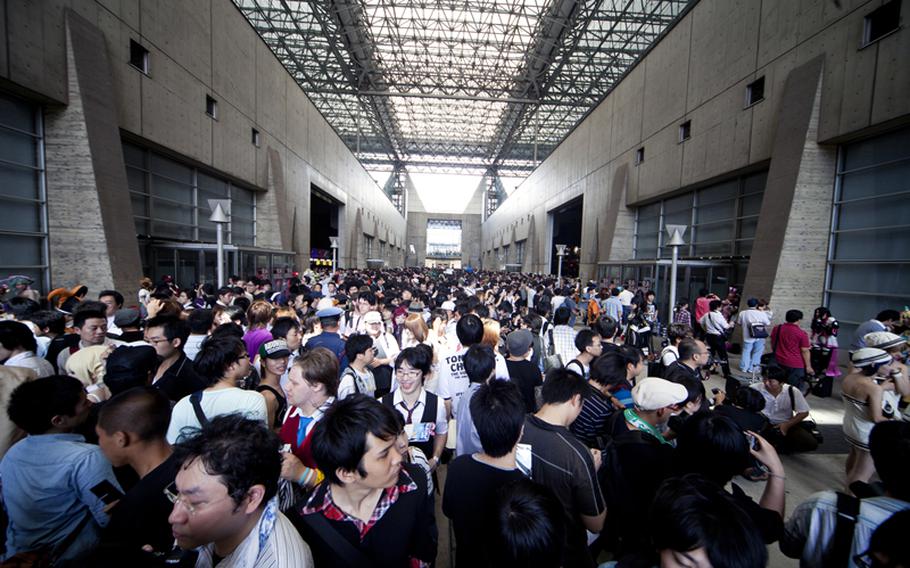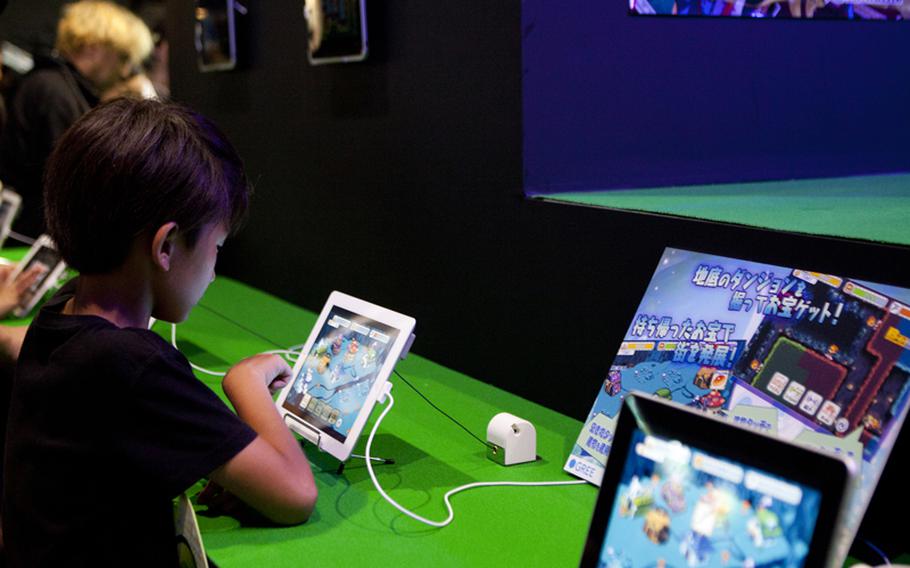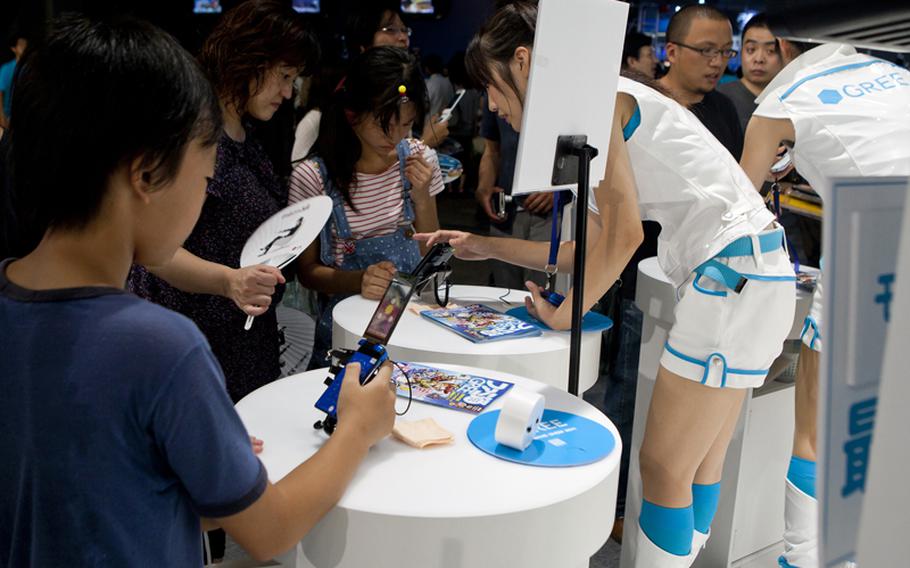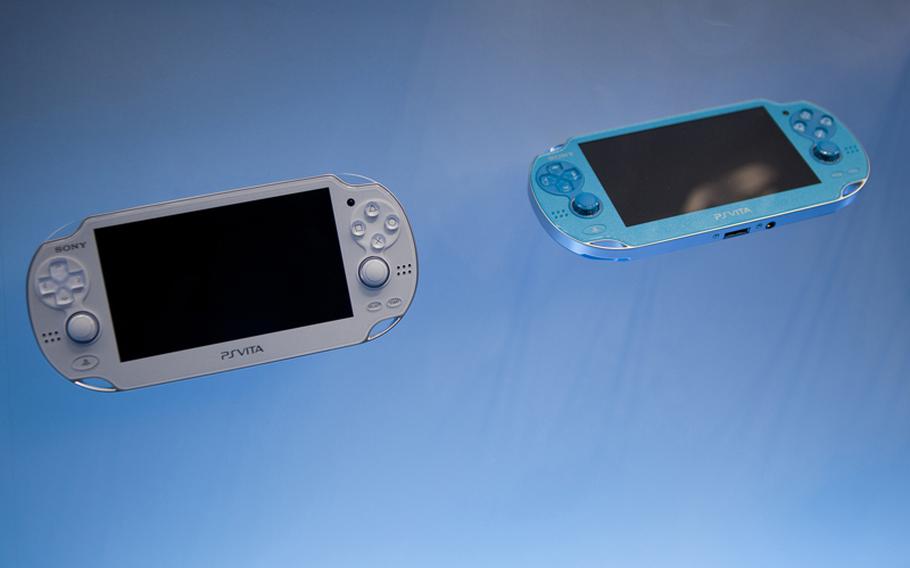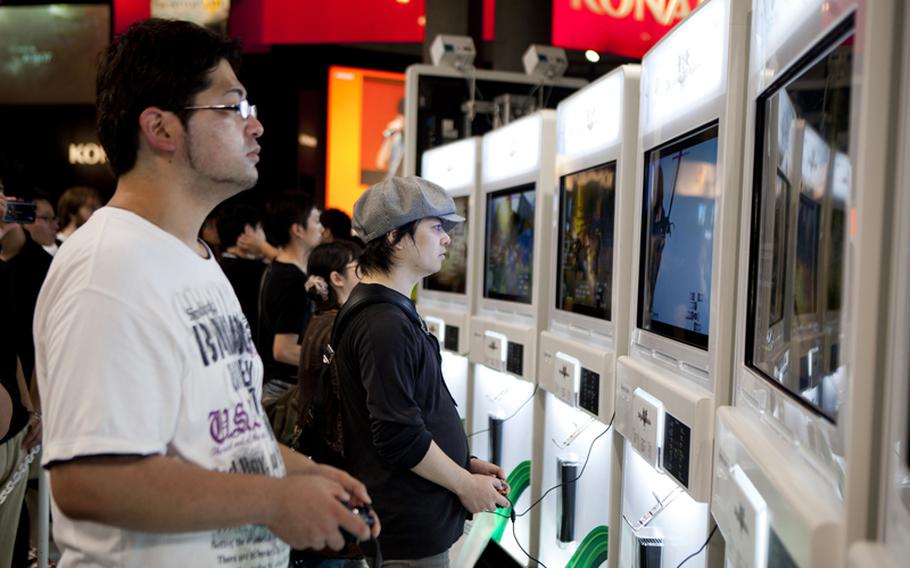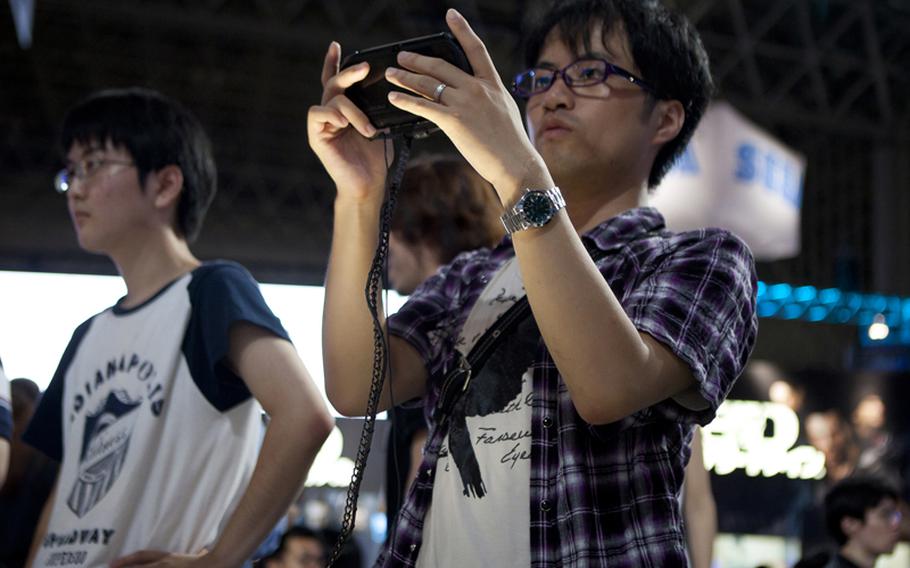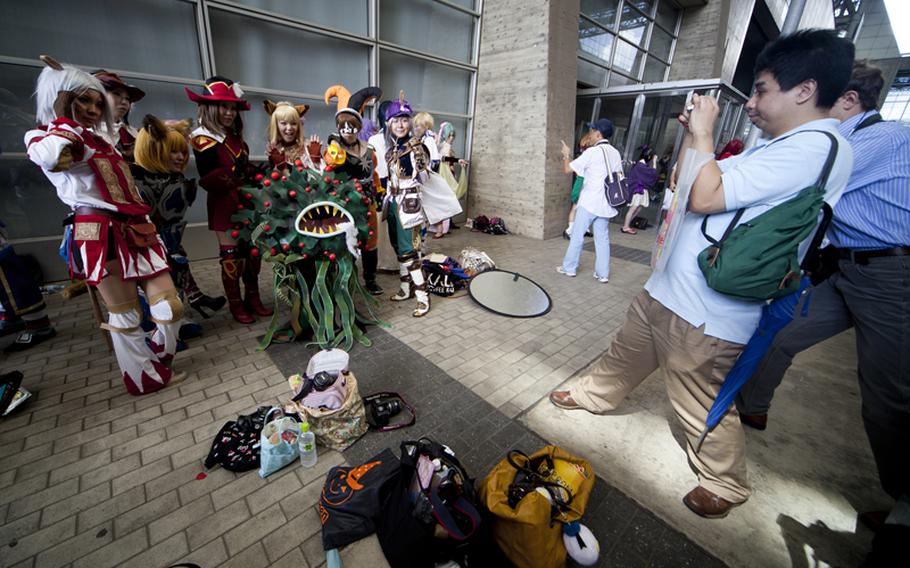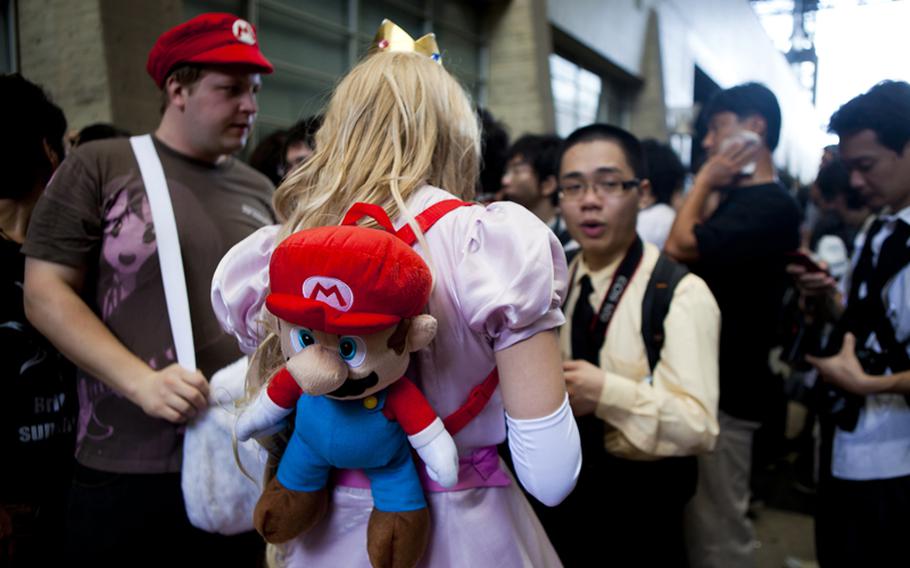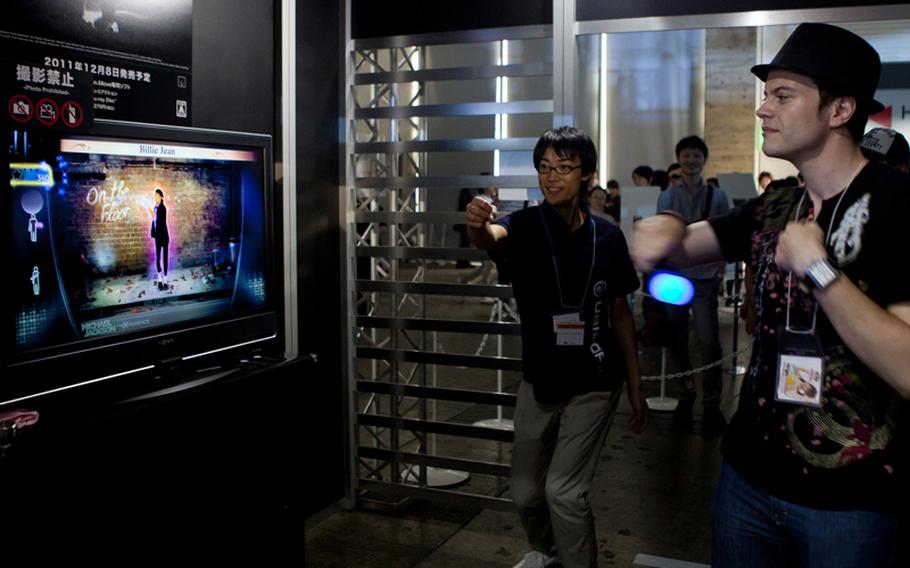 Big-name companies scaled back on their presentations and booths, but the Tokyo Game Show still drew a record crowd of more than 222,000 recently.
Companies showcased their games for cell phones, tablets and other mobile devices Sept. 15-18 at Chiba prefecture's Makuhari Messe convention center. And in typical Tokyo Game Show fashion, massive crowds gathered between the two main halls at the convention center to see the cosplayers all dolled up in their outlandish, elaborate and sometimes scantily clad costumes.
Staff Sgt. Zaidar Messely, from Yokota Air Base, was excited to see all the new games and technology.
"It's a really cool experience," said Messely as he scanned some of the 715 games on display by the 193 companies on hand. "This is the source and pretty much the mecca of technology and gaming."
One of the most significant new pieces of hardware gaming enthusiasts got to try out was the yet-to-be-released PlayStation Vita, Sony's successor to the PlayStation Portable.
Sony announced during the first day of the Tokyo Game Show that its latest portable device will launch first in Japan in December followed by releases in the U.S. and Europe during the first quarter of 2012.
The Vita got a warm reception with its many groundbreaking features, including front and back multi-touch screens, motion sensors, a 5-inch OLED screen, dual analog sticks and WiFi/3G capabilities.
The Vita will also feature compatible titles that will be able to integrate game play between the Vita and the PlayStation 3.
"It's amazing how portable all the games are becoming," Japanese gamer Torri Ota, 22, said as he checked out the PS Vita.
Also on the mobile gaming front at this year's show was Gree Inc., Japan's leading social networking service.
Interest in mobile gaming has been growing steadily, said Gree spokesman Shinichi Iriyama. With Gree's recent acquisition of OpenFeint, which develops games and application for Apple and Android devices, the company will be connected to an additional 115 million members from the U.S. and China, Iriyama said.
"The most attractive point in social gaming networks is the connection between the people," Iriyama said.
Josh Pearson, a machinist mate fireman aboard the USS George Washington at Yokosuka Naval Base, said he understands the growing appeal of mobile gaming. "They really make the train rides less boring," Pearson said. "It gives you something to do."
Juadon Tabor, also a machinist mate fireman aboard the George Washington, said console games may have difficulty competing with mobile games because of the pricing.
"It's going to make it hard for the consoles." Tabor said. "Mobile games go for about $2. The consoles will probably lower their prices and the mobile games will raise theirs until it all balances out."
Stars and Stripes reporters Trevor Andersen and Elana Sugiyama contributed to this story.