Tokyo exhibit gives Bowie fans plenty to remember him by
---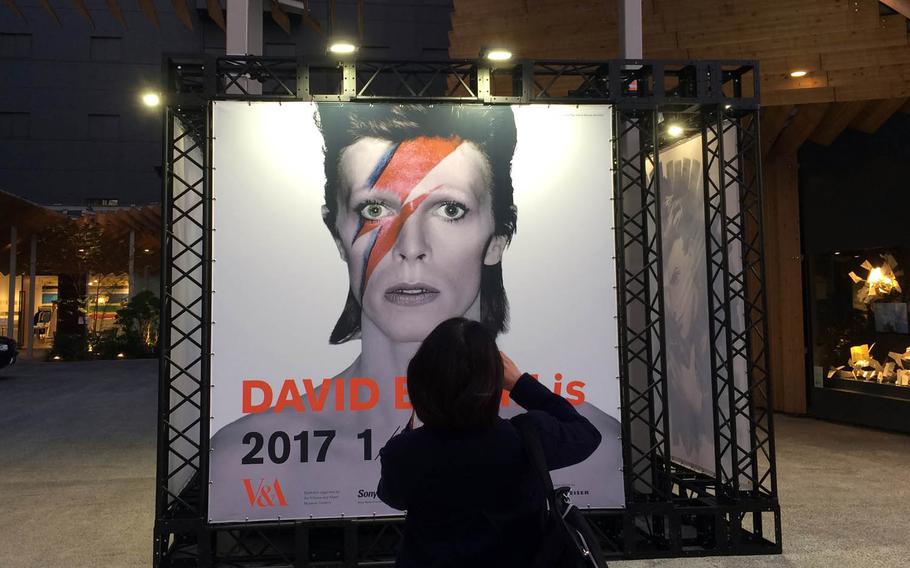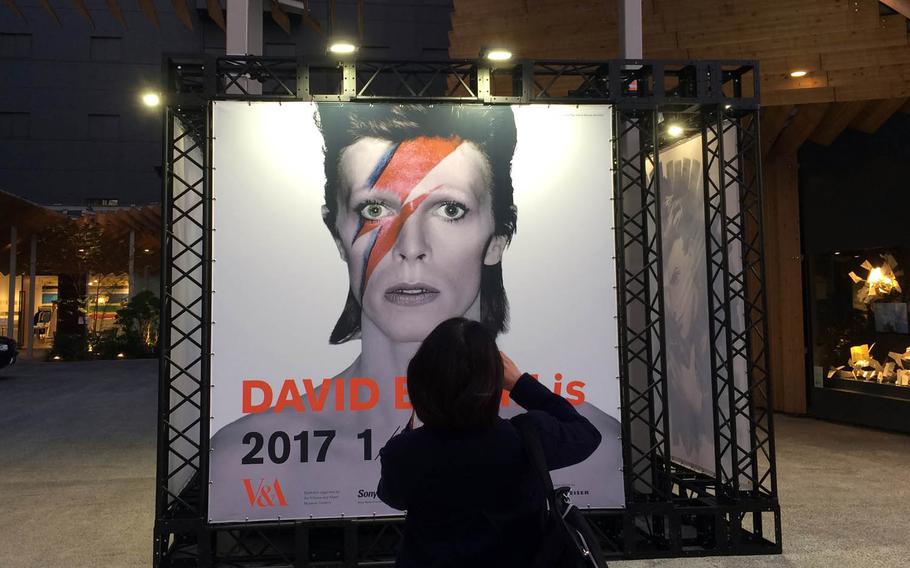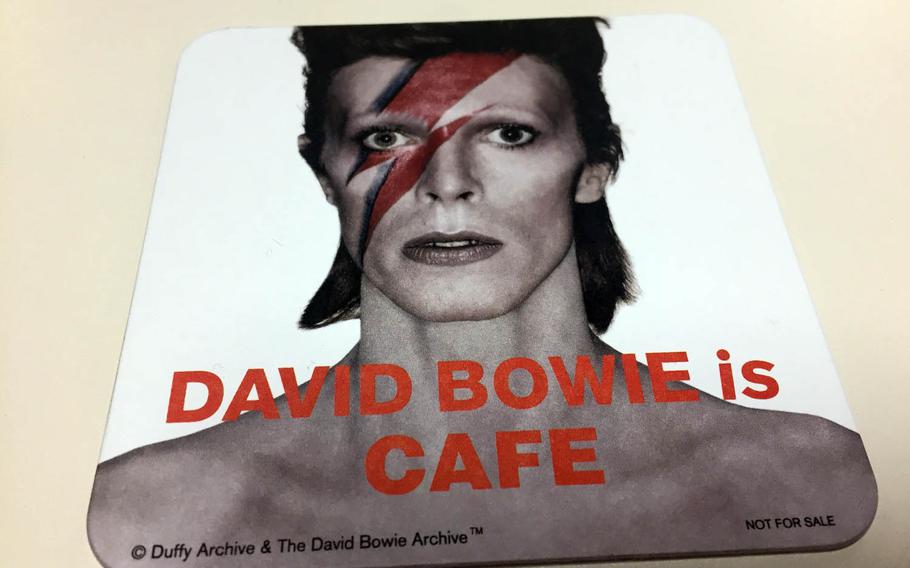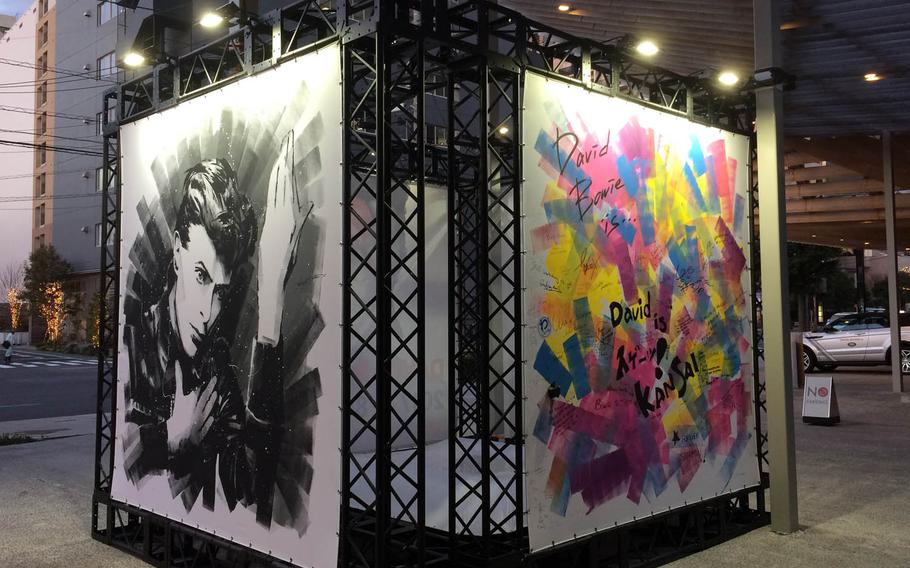 "Ziggy really sang, screwed up eyes and screwed down hairdo, like some cat from Japan," the late David Bowie sang on the 1972 song "Ziggy Stardust," about his androgynous alien alter-ego.
The Far East was a key inspiration for the iconic musician's look and lyrics, so it's fitting that the one-year anniversary of Bowie's death coincides with a Tokyo exhibition about his work.
"DAVID BOWIE is" opened Jan. 8 and runs through April 9 at the Warehouse, Terrada G1 Building in Shinagawa. The show, created in 2013 by the Victoria and Albert Museum in London, has traveled to cities all over the world.
Fans of the Goblin King can browse more than 300 objects ranging from song sheets, diary entries, stage costumes, concert and movie posters and handwritten lyrics to some of the most popular and catchiest songs of the 20th century.
The experience is enhanced by some high-tech wizardry, including impressive video displays and a soundtrack, blasted through headphones, that changes as you move around the exhibit.
There's more than enough Bowie memorabilia to interest everyone from hard-core fans to folks who might have heard only a few of the Space Samurai's songs on the radio.
When you're not staring at Bowie performing "The Jean Genie" or "Starman" on screen, it's worth checking out some of the crazy-looking Japanese fans alongside you. A few look like they could have a future as the next Japanese Bowie if their karaoke skills are on par with their fashion sense.
There's plenty here to remind people of the important role that Japanese culture played in the Bowie's work. The exhibition includes a giant expressionist portrait of author Yukio Mishima that was displayed in Bowie's Berlin apartment. Mishima, known as the Japanese Hemmingway, famously tried to start a military coup before committing seppuku — ritual suicide — on a Japan Self-Defense Force base in November 1970.
A screen shows a scene from the film "Merry Christmas, Mr. Lawrence" in which Bowie, playing a World War II prisoner of war in a Japanese camp, kisses the camp commandant before being buried up to his neck and left to die. Alongside it you can watch an interview with tough-guy Japanese actor Takeshi Kitano, whose career was kick-started when he played the role of a guard in the film. You can also watch rare black-and-white film of the Cracked Actor in mime mode, or check out a horror movie in which Bowie's portrait comes to life before he's bludgeoned to death by the artist.
Dozens of Bowie's stage costumes hang on the walls of the warehouse. These include the kabuki-inspired threads worn by Ziggy and vinyl and asymmetric knitted bodysuits designed by Kansai Yamamoto for Bowie's 1973 Aladdin Sane tour. A tailor's note shows that the Thin White Duke really was quite slender. He had a 26-inch waist.
If just looking at memorabilia isn't enough, you can buy Bowie-themed T-shirts, notebooks, postcards, pens, bags or even some CDs or vinyl LPs of his greatest hits on the way out.
DAVID BOWIE is DIRECTIONS
2-6-10 Higashi-Shinagawa-ku, Tokyo. About a 5-minute walk from Tennozu Isle Station on the Tokyo Monorail or 10 minutes by bus from JR Shinagawa Station.
TIMES
Exhibit runs through April 9. Open 10 a.m. to 8 p.m. Tuesday through Thursday; 10 a.m. to 9 p.m. Friday; 10 a.m. to 8 p.m. Saturday and Sunday. Closed Mondays except March 20, March 27 and April 3.
COSTS
Adults: 2,200 yen (about $19.25) if purchased in advance; 2,400 yen (about $21) at the door. Junior/senior high school students: 1,000 yen (about $8.75) with advance purchase; 1,200 yen (about $10.50) at the door.
FOOD
Coffee, wine, beer and snacks are available at the DAVID BOWIE is cafe.
INFORMATION
---
---
---
---