Today's Praise: Teen's melodic debut CD fresh, engaging
---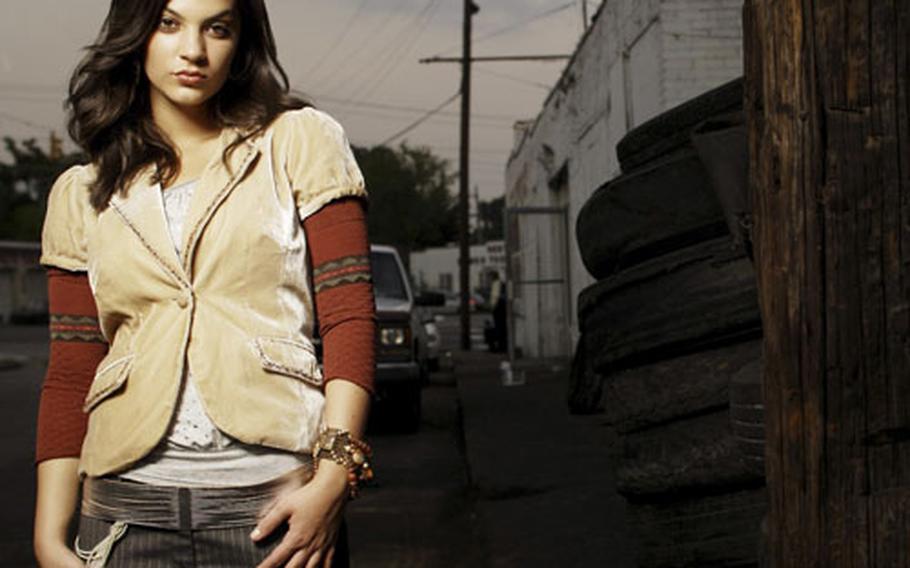 Sometimes it takes a fresh voice to cut through the static of modern life.
That voice might belong to Jessie Daniels, a 19-year-old from Long Island, N.Y., whose debut song "The Noise" zipped to No. 2 on the Christian radio charts. Daniels' self-titled debut disc looks pretty standard on the surface: opening with upbeat pop, growing more assertive, easing off with a few ballads. However, Daniels' fresh, yet powerful, voice and engaging songs — most of which she co-wrote — put this CD several steps beyond the standard.
The disc jumps off to a fast start with the assertive pop of "The Noise," in which Daniels' belts out, "I hear your voice coming through the static. … Things that used to matter suddenly just scatter when you break through the noise." Then, "Everyday" offers a pop rock background to a conversation with someone who's resisting God.
One of the best songs on the disc is "Hold Me Now," a mid-tempo ballad that Daniels wrote after a painful time in her life. It explores loneliness and emptiness and calls on someone — God or a guy? — to "wrap your arms around me, never let go."
The disc then erupts into the bouncy pop of "Next To You," definitely the most-fun song on the disc. It presents the image of zooming through space as "you rearranged the universe and brought your world to mine so I could be next to you." "Hello/Goodbye" is a rocking break-up song in which Daniels screams out "goodbye" to the past. "Stand Out" is a full-sounding call to be real and quit being a slave to what others think.
The disc wraps up with mellower fare. "It's No Wonder" and "Letting Me Go" focus on human relationships and the pain they can bring when they fall apart. The final track is a piano-driven remix of "Hold Me Now" that features a duet with Tom Pellerin of Overflow. The initial version packs more punch but the remix is quite good — and a lyrical tweak finally reveals whose arms she'd like to be wrapped in: Jesus'.
This year has brought a number of excellent young voices — no doubt encouraged by our fascination with "American Idol" and its emphasis on melodic pop. However, based on the talents evident in her debut album, I suspect we'll be hearing more from Daniels in future years.
For more information, go to www.jessiedaniels.com.
B CollisionThe David Crowder Band has a habit — and I'll call it a good one. Between major projects, the worship band releases EP discs that tweak old material and test some new.
This time the guys from Texas follow the phenomenal "A Collision" with "B Collision: The Eschatology of Bluegrass." The seven songs dive much deeper into bluegrass than the initial versions on "A Collision." The results deliver more emotional impact, whether heavy or light. Since this is the David Crowder Band, electronic elements hover around the edges to give the banjo-driven music a unique flavor.
"Beautiful Collision," "Wholly Yours" and an expanded version of "Everybody Wants to Go to Heaven" are plucked from the original CD. An intro and "I Can Hear the Angels Singing" are added. The disc takes a brief detour into a moody brand of rock with "Be Lifted" but that just leads to the final track — a rousing take on "I Saw the Light."
The 30-minute disc is filled with life and energy — and might create a few new bluegrass fans.
For more information, go to www.davidcrowderband.com.
Today's Praise is a roundup of news and reviews from the contemporary Christian music industry. It appears on the Religion page.
---
---
---
---