Today's Praise: Pop-punk band faces adversity with smile
by
Brian Bowers
April 9, 2006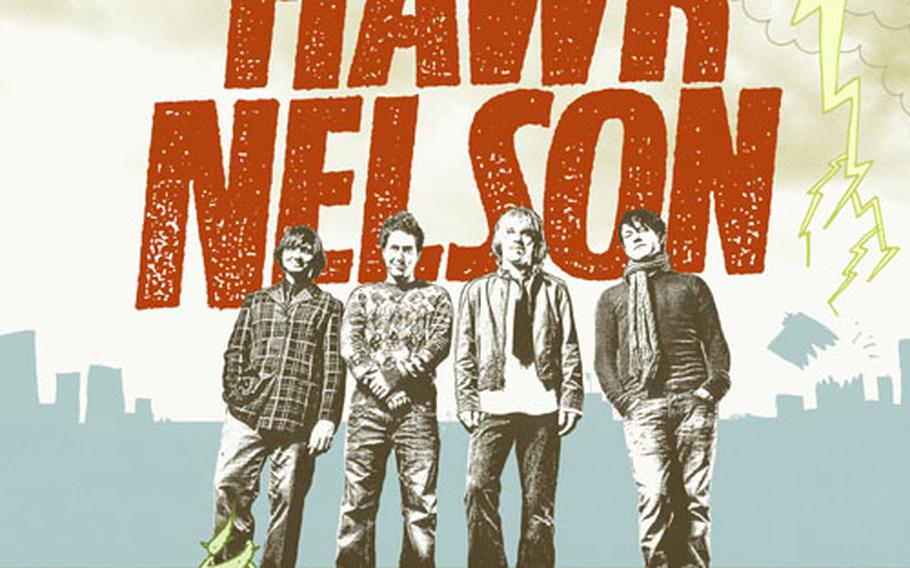 The British are known for keeping a stiff upper lip amid adversity. Canadians go one better: They grin.
"Smile, It's the End of the World" is the new disc from the Canadian pop-punk band Hawk Nelson. As the name implies, coping with pain and loss are major themes — but there's also a strong dose of encouragement.
With hurricanes, war and personal tragedies swirling around us, it's easy to feel like we're facing the end of the world, says bass player Daniel Biro. However, the disc advocates "a positive approach to the world on a grand scale."
"Smile" is the band's second disc, after the energetic and fun "Letters to the President."
That disc landed the band an appearance in the movie "Yours, Mine & Ours" and a stint playing The Who on the TV show "American Dreams."
The new CD still packs a good amount of energy but it also displays more maturity, both musically and thematically.
Biro said the transition reflects the band members' growth since leaving their hometown in Ontario. Two years of touring exposed them to new experiences and new views, "and when you do that, you go deeper inside," Biro said. "… We're questioning and asking God for answers. … It's looking out, instead of looking in."
The disc opens with "The One Thing I Have Left," an assertive rocker that proclaims "you can take the one thing I have left, beat me to the ground and take my breath, but you can't take who I am."
Biro said the song reflects the band's feeling about their faith. "At the end of the day, no matter what happens to the band, we don't want to lose our faith because it's one thing that makes us who we are," he said.
However, that's not always easy.
"It's hard to hold onto that when times are tough — or when times are good, for that matter," Biro said.
Tough times pop up several times on the disc. "Everything You Ever Wanted" features a slower, guitar-driven struggle with the pain and questions arising from a broken relationship.
"It's Over" covers similar ground from a pop-punk perspective. In "Zero," lead singer Jason Dunn screams in frustration and pain caused by a friend's suicide.
Despite the heavy topics, there's still plenty of room for fun on "Smile." "The Show" and "Bring 'Em Out" are free-wheeling party songs.
And "Hello" even features a kazoo ensemble as it describes "the world's worst Romeo."
Other tracks range from hard-edged to balladlike. "Nothing Left to Show" takes an aggressive tone as it pleads, "fix us because we keep falling apart." On the other end is "Head On Collision," a thoroughly enjoyable song about what it takes to shake up our lives.
While few of the songs expressly mention faith or use religious buzz words, they are saturated with a faithful view of the world and how to react to its pain and pleasures. And that's intentional.
"It's not about words, but more of living it and being real, which is more of a challenge than just saying the right things," Biro said.
Actions are important to Biro and he wanted to make sure that members of the military community knew that he appreciated their actions.
"I just want to say thank you to all of the troops … for helping keep the world a freer place, for sacrificing their lives. I think it's important," he said.
On the Web: www.hawknelson.com.
Today's Praise is a roundup of news and reviews from the contemporary Christian music industry. It appears on the Religion page.