Today's Praise: 'Good Monsters' delivers good music, message
by
Brian Bowers
September 10, 2006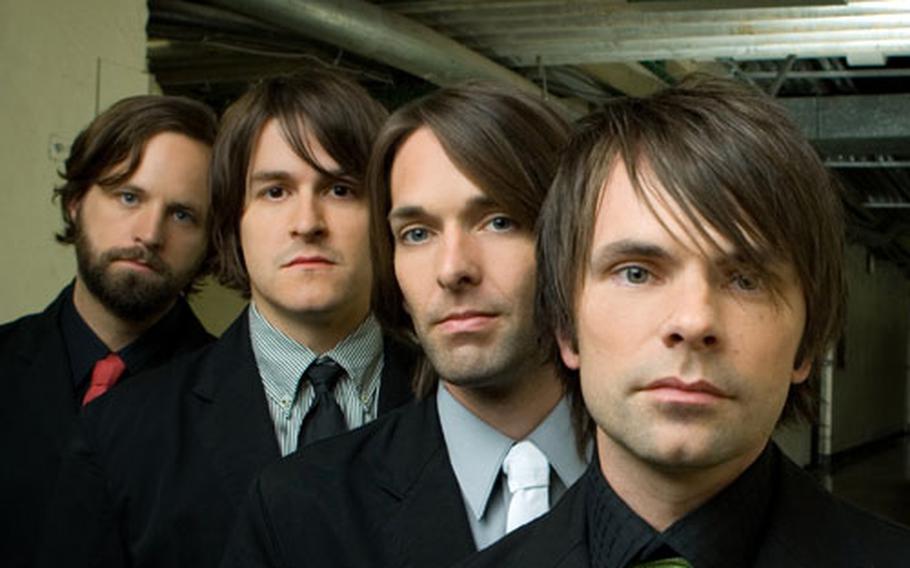 We want to do good, but our inner monsters often get in the way.
Jars of Clay takes a hard look at this tricky situation and comes up with an incredibly powerful and appealing disc in "Good Monsters."
Starting with the blistering guitar assault in the opening track, the CD carries listeners on a musical and emotional thrill ride. The disc delivers old-style Jars' rock, occasionally mixed with bluegrass elements left over from the band's acclaimed "Redemption Songs." And Dan Haseltine's vocals perfectly convey all of the emotions contained in the deeply insightful lyrics.
The disc opens with "Work," a look at how "all the demons look like prophets and I'm living out every word they speak." That's followed by the upbeat rocker "Dead Man," which looks beyond "the old plan." The disc then downshifts into the haunting "All My Tears," which looks forward to being whole in heaven. "Even Angels Cry" is a soft, touching song of comfort, and the bluegrass-influenced "There Is A River" points to God's forgiveness.
The title track then sends the disc accelerating back into rock territory, asking: "Do you know what you are?" The answer: a good monster. It's a tough act to follow but Jars, incredibly, manages to increase the power by easing off on the tempo. "Oh My God" starts as a simple acoustic ballad that slowly builds into an incredibly emotional indictment of our fallen — monstrous — nature and a plea to God.
"Take Me Higher" is steadily assertive in its praise of what God can do. The complicated nature of human love gets a Johnny Cash-like treatment in "Mirrors & Smoke," a duet featuring Haseltine and Leigh Nash, formerly of Sixpence None the Richer.
Our internal struggle has been described by Christian writers since the Apostle Paul. However, it has rarely been presented to the postmodern audience in a form so lyrical, powerful and approachable.
For more information, go to www.jarsofclay.com or www.good-monsters.com.
Leeland offers up new discFresh ideas for praise are always welcome, and you can't get much fresher than Leeland — the band fronted by 17-year-old Leeland Mooring.
"Sound of Melodies" is a surprisingly deep and rich collection of praise songs, featuring Mooring's restrained vocals and a full-sounding progressive rock.
The disc opens with the title track, describing how "we're lifted up from the ashes and out came the song of the redeemed." Strings and piano provide a dreamy background to "Tears of the Saints," about reaching out to prodigal sons, broken homes and fallen hopes. The disc closes with "Carried to the Table," a soft ballad about being broken and lost but still "summoned by the kind into the master's courts."
Each song is well-crafted and engaging. However, while each track touches you, none really grabs you. At many points, Leeland seems ready to soar — but never really takes off. In a way, that's good since it leaves the listener eager for more.
For more information, go online to www.leelandonline.com.
Don Moen on tourOver the summer, Steven Curtis Chapman visited U.S. bases in South Korea. Now, it's Europe's turn to hear a leading Christian artist.
Worship leader Don Moen puts on a good show, and he'll be performing Sept. 24 at Kingsway International Christian Center in Hackney, London, England.
He'll also be in the Netherlands during this tour. Details weren't available at press time. If you live in the Benelux, keep an eye on the Web at www.donmoen.com.
Today's Praise is a roundup of news and reviews from the contemporary Christian music industry. It appears on the Religion page.