Tips from the Sept. 23 edition
by
Jayne Traendly
September 23, 2010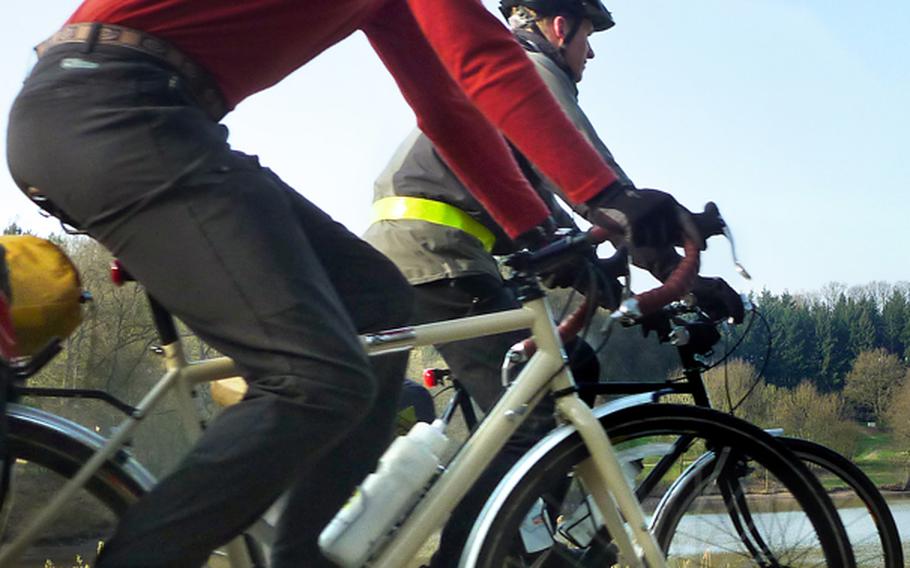 Paris short storiesWriters holding that short story on Paris, France, in a drawer might be interested in a contest run by the online Paris Writer News, which is looking for the "best and most delightful stories about Paris."
Twelve winning entries of 5,000 words or fewer will be selected to appear in a book to be published in fall 2011, with first-prize winners receiving 200 euros. All themes, periods and approaches will be considered. Judges include writers from the Rolling Stone, GQ, Salon.com, Vogue.com and other publications. Entry costs 10 euros, and the deadline is Nov. 30.
For more details, go to www.laurelzuckerman.com, a blog by a Franco-American writer living in France. The site includes information on this weekend's American literary festival in English.
Biking Andaluciahttp://bikingandalucia.com, a Spanish-based website that promotes mountain biking, road cycling and weeklong trips, says there are 325 days of sunshine in the region of Andalucia, Spain, tempting for cyclists when northern European skies darken.
The company, recommended by Mountain Bike United Kingdom, is located close to the town of Orgiva and the Alpujarra and Sierra Nevada mountain ranges. In addition to these scenic hills, the low traffic density and excellent road surface makes this a good area for cycling.
A typical seven-day trip costs 250 pounds (about $390) per person, double occupancy, in buildings on a two-acre site with swimming pool and kitchen. Programs include three circular excursions from Orgiva, a Las Guajares excursion, a two-day excursion to Refugio Poquerio and a long downhill ride starting in the Sierra Nevadas.
Haunted ParisSee the dark side of the City of Light on the English-language walk "The Original Paris Ghost and Legends Tour." The journey starts at 8 p.m. Fridays and Saturdays and goes to sites associated with haunted legends. Tickets cost 20 euros for adults, 15 euros for children. See www.mysteriesofparis.com.
---
---
---
---