Tippin finds a patriotic duty in his music, performances
---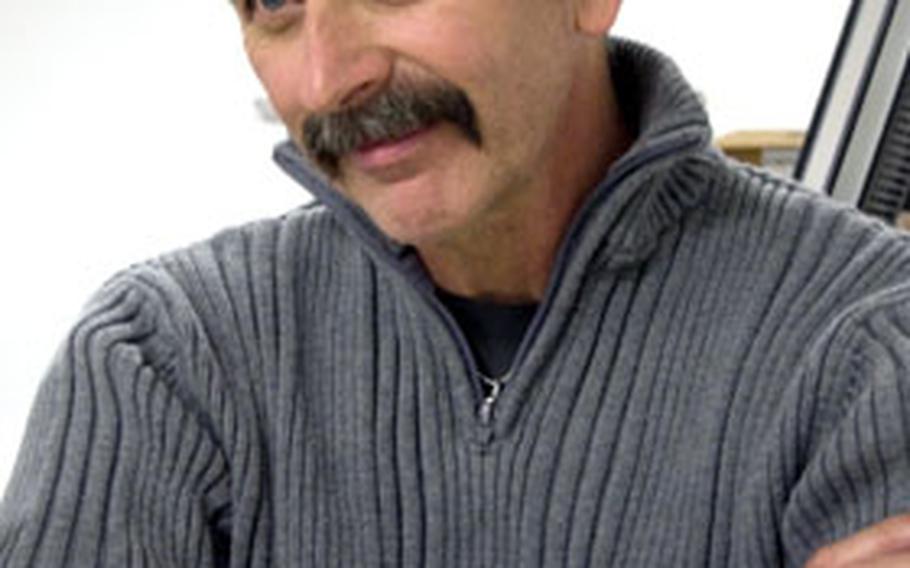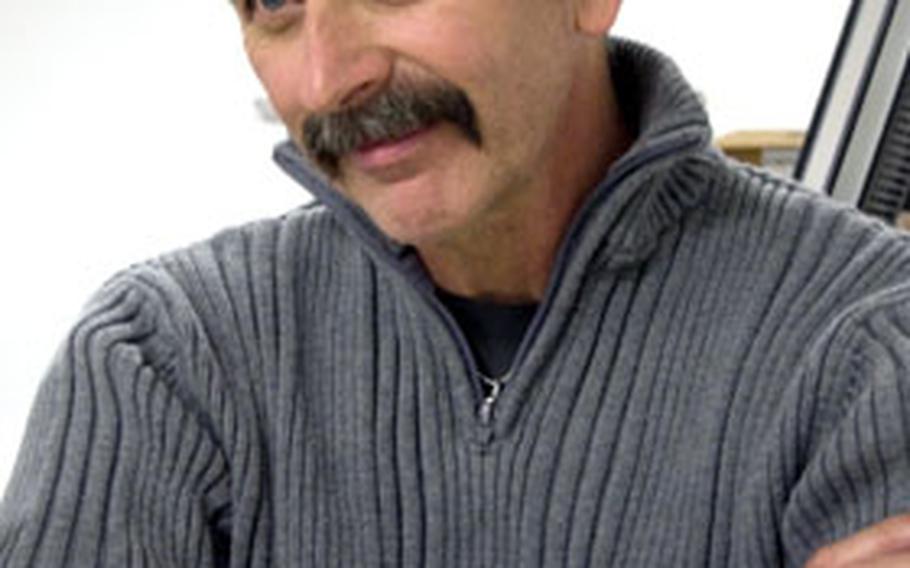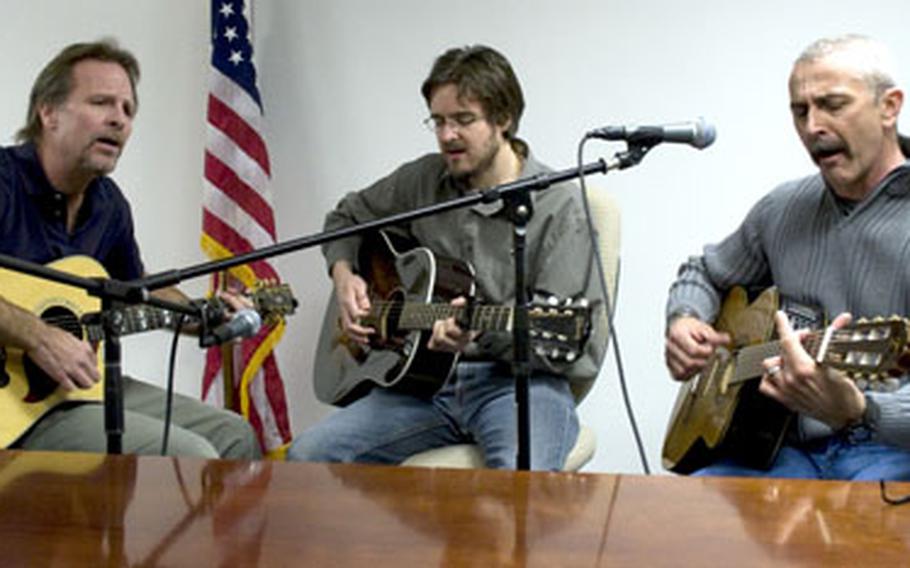 He has written patriotic ballads, spent every Thanksgiving with U.S. servicemembers and assembles bicycles for the Marine Corps' Toys for Tots while performing on stage. But Aaron Tippin admits his contributions are a drop in the bucket compared to those of the men and women in the military.
"I haven't had the honor to serve this country like so many young men and women out there," Tippin said during a recent tour of Stripes' offices in Washington. "I just hope that I'm at least half-serving my country by serving those who serve us."
The 49-year-old has had a successful career as a singer-songwriter in Nashville, selling more than 6 million albums. His career took off in 1990 when he landed a recording contract with RCA Records and his debut single, "You've Got to Stand for Something," became a popular anthem for American soldiers fighting in the Persian Gulf War.
Before he ever began a tour with his new label, Bob Hope asked him to join a USO tour to entertain troops in Saudi Arabia during the Gulf War.
"As a matter of fact," Tippin said, "the first Americans to ever hear me play 'You've Got to Stand for Something' live were troops in Rota, Spain, while we were on our way to Saudi Arabia."
In 2002, Tippin returned to the war zone with a trip to Afghanistan. In a visit to Kandahar, closing the concert with his No. 1 hit, "Where the Stars and Stripes and the Eagle Fly," he looked across the desert and saw smoke in the distance from where U.S. troops had just returned from fighting.
"I remember playing that song and watching those battle-weary guys come to their feet cheering," Tippin said. "At that moment, that's probably the proudest moment I think I've ever had on stage was seeing them honor me. To have them stand up and say, 'We believe in what we're doing.' That's what it meant to me. They were doing the right thing and they were doing it for us."
Since then, Tippin makes it a point to spend every Thanksgiving with the troops. "We were there a couple months ago and we've already put it on the books for next year."
Tippin also works to help the troops out when he's not visiting them abroad. He is a spokesperson for the Paralyzed Veterans of America, Armed Services YMCA and the Marine Corps Toys for Tots, according to his Web site.
When Tippin isn't out touring war zones, he likes to spend time with his wife, Thea, and boys Theodore and Thomas — also known as "Ted and Tom, the two terrible Tippins," according to their dad. The family spends most of their time on their Tennessee farm.
"It's way out in the sticks," Tippin said. "I was raised a country kid. So, I wanted my kids to be able to experience life in the country."
Audio clipsAaron Tippin sings "Where the Stars and Stripes and the Eagle Fly"
Aaron tippin interview:"What would you tell Stripes readers who don't know of you about yourself?"
Aaron tippin interview: "What are your favorite 'Big Boy Toys'?"
---
---
---
---