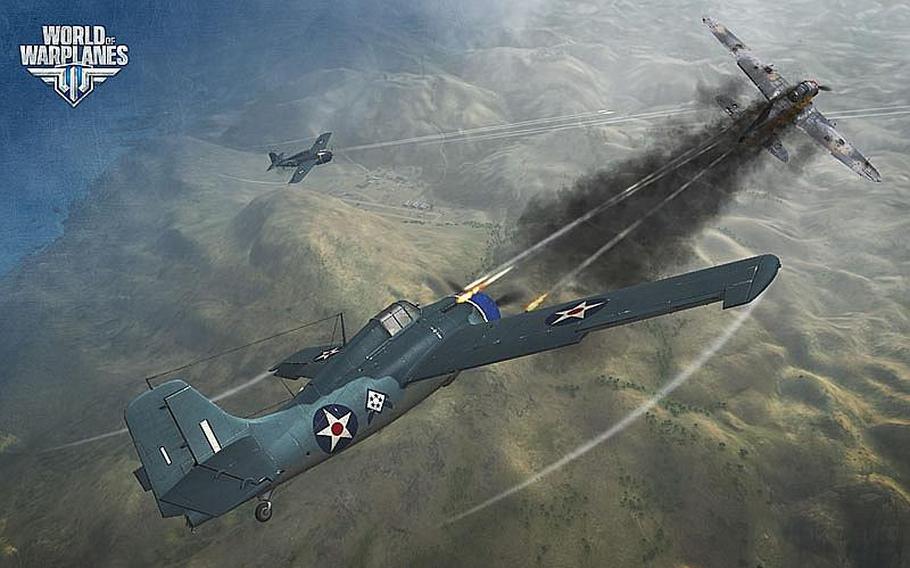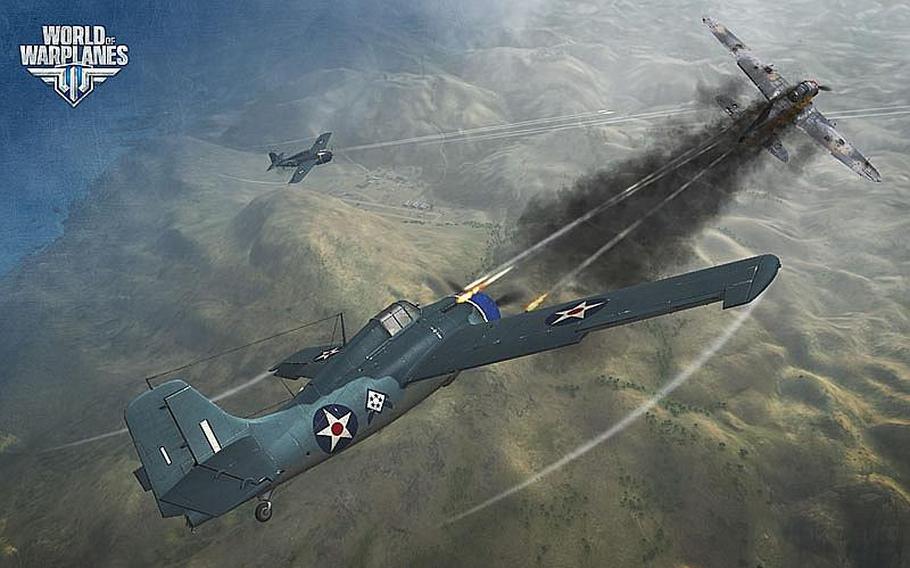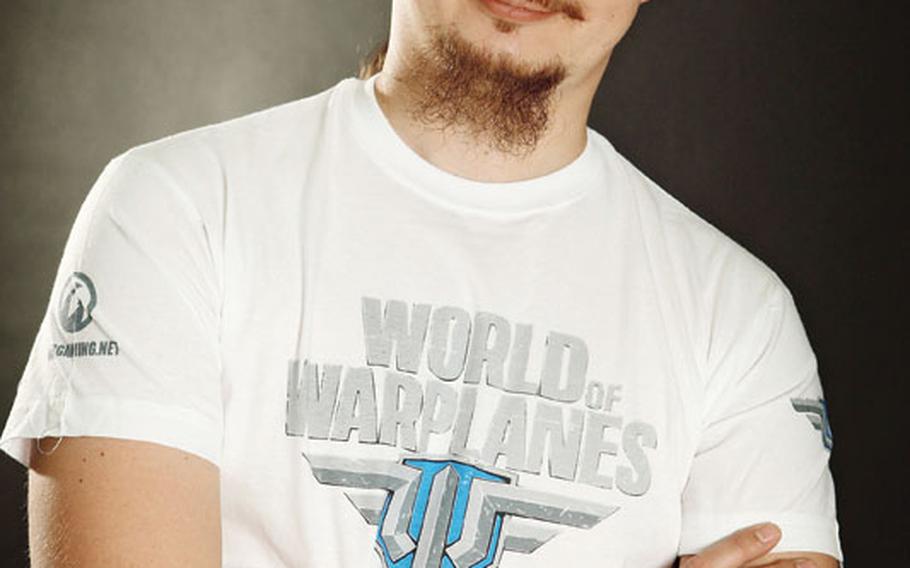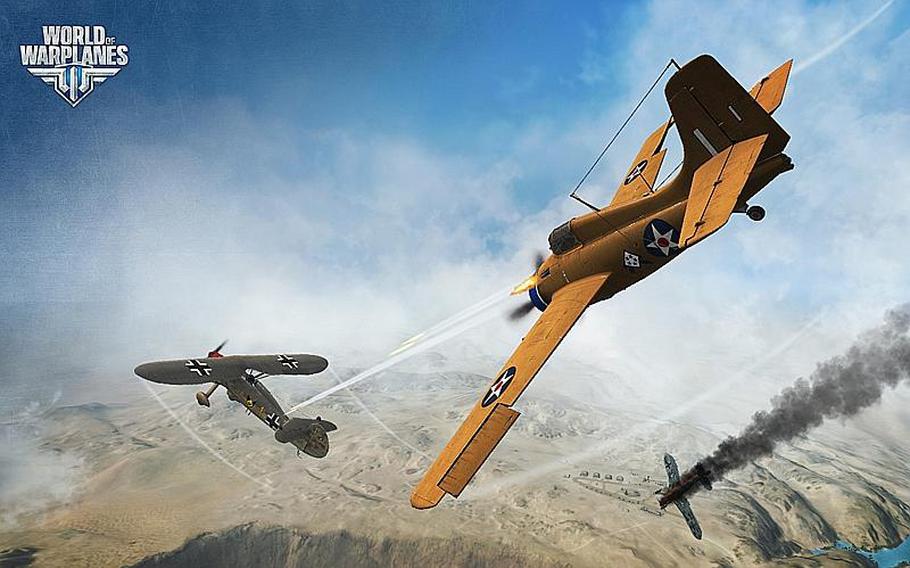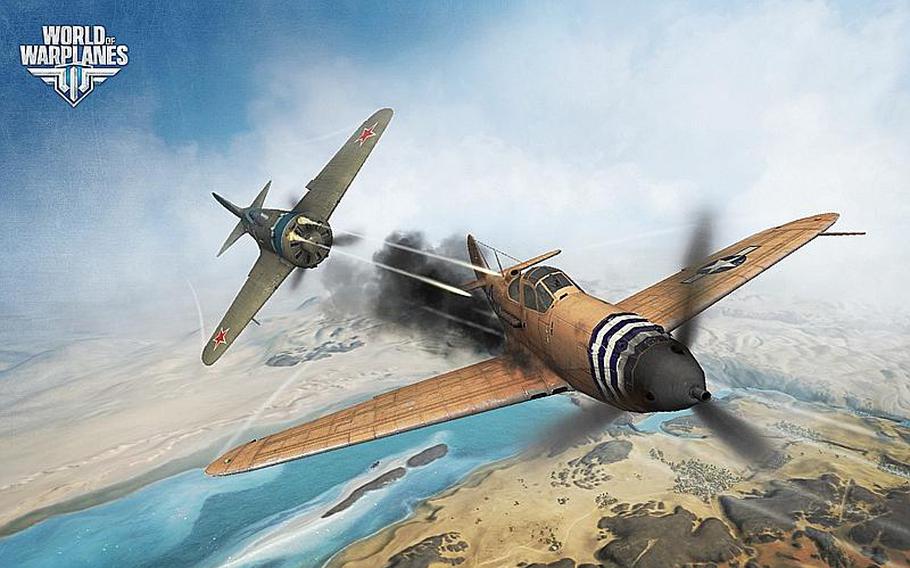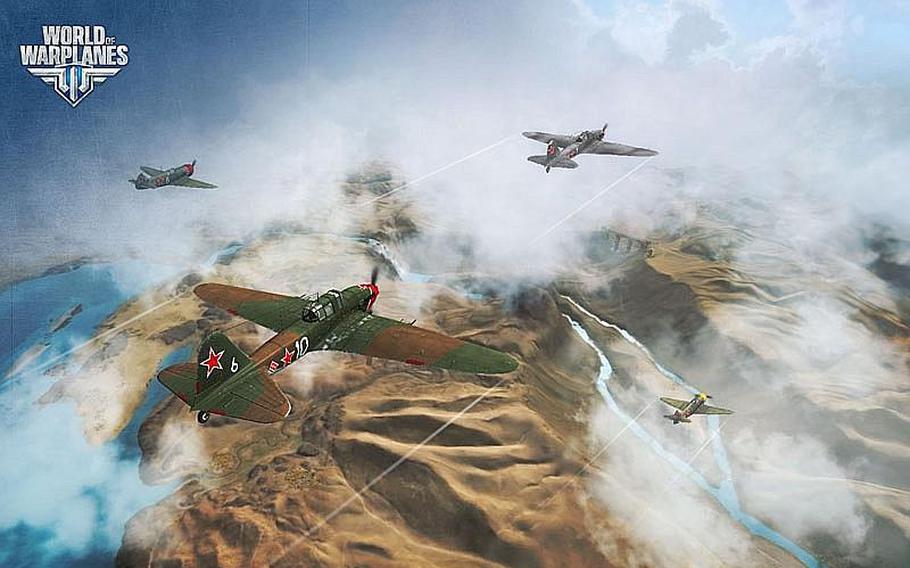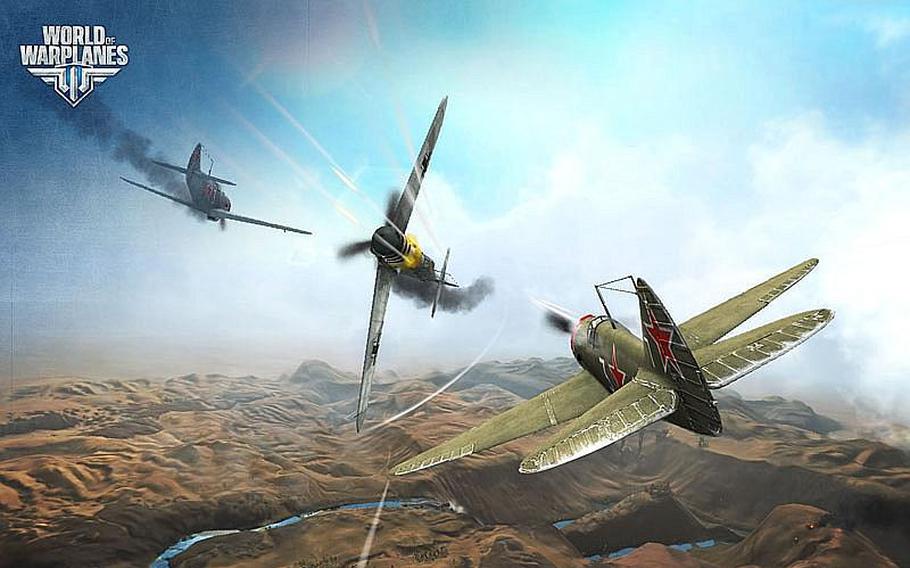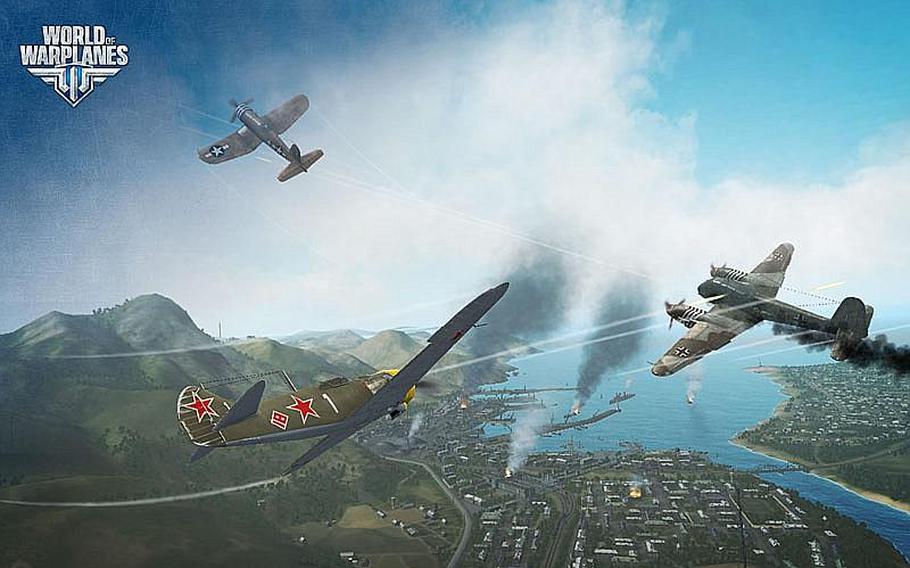 How do you follow up one of the most accurate, exhaustively detailed and flat-out fun tank shooters of all time? Grab all those historically melded polygons and take to the air. Stars and Stripes recently caught up with Alexandr Zezulin, project manager for Wargaming.net's upcoming "World of Warplanes," to ask him how we should expect our tank-driving skills to take off.
Stars and Stripes: What kind of research goes into the building and modeling of the warplanes?
Zezulin: It's a long process! Before designers start working on a 3-D prototype, we collect a large amount of information about the model, its attributes and historical operations that it took part in. We have aerodynamics engineers that spend crazy hours to ensure every plane model is as authentic as possible. From there, each 3-D model goes to historical consultants. ... All in all, each vehicle takes no less than two months to research, design, finalize, introduce and balance.
With "World of Tanks," there was a great variety of classes and counter-classes (anti-tank beats heavy tank, light tank beats artillery, etc.) What kind of rock/paper/scissors play should we expect in "WoWP"?
Looking back at the rock/paper/scissors system in "World of Tanks," fighters can be compared to light and medium tanks and heavy aircraft to heavy tanks. Ground-attack planes are much like the artillery. A single ground-attack aircraft is enough to make a difference if it reaches enemy ground defenses.
How do you expect the fast, open nature of air combat to differ from the strategic, slower maneuvering of tank combat?
Aerial clashes in "World of Warplanes" are far more difficult than slow ground battles, so being a tank pro won't make you a top gun pilot. Doing well in the skies involves knowing the strengths and weaknesses of each aircraft, the nuances of air combat maneuvering and managing the view system. Dynamic 3-D action also requires focus and cunning on the player's part. Thrown straight into combat, you'll have to make tactical decisions on the go, where tanks let you feel more relaxed with timing.
To balance that, the learning curve will be smooth and steep. You'll start with early biplanes that have simplified processes of gunnery and aircraft control to help you gradually adjust to the gameplay. The matchmaking system will ensure you fight against opponents good enough to teach you something useful before you move on to really difficult and dangerous combat. In addition, players will be given an opportunity to learn piloting basics and practice their combat skills with the help of an entertaining online PvE training course.
What kind of upgradable skills for pilot crews can we look forward to? Do consumables return?
The list of upgradable skills is far from the final version. Most likely, you'll be able to master a crew's overload capability, ability to quickly notice the enemy and, of course, gunner's accuracy. In regards to ammo, we've already worked out multiple bullet and shell types: incendiary, high-explosive, armor-piercing and shells with combined effects. The final list of consumables is still to be confirmed.
We're very excited about the inclusion of ground-attack planes. Talk a little about how this works, and how/why teams need to defend themselves against bombing runs.
While in "World of Tanks" you have to capture the enemy base, one of the winning conditions in "World of Warplanes" will be destroying the enemy ground defenses. [There will] be a number of ground objects scattered around the map: e.g., fuel depots, tank columns, railway stations, factories, etc., and each ground object will have a different number of hit points. Also, less important targets will be almost defenseless and will earn fewer points, while more crucial ones will be protected with AA guns and earn more points. The more hostile ground targets you eliminate, the more points you are assigned and the higher your chances are to win. Practically any aircraft type can be equipped with assault armament or ground targets can be attacked with the primary weapon: e.g. machine guns. However, for maximum effect, you'll have to use ground-attack aircraft, which are better suited for air-to-ground action.
Are there plans for multiple game modes?
If you're familiar with "World of Tanks" ' fundamental team deathmatch, it won't take you long to understand "World of Warplanes" ' major game mode, "Superiority." It's the same with two teams - 15 vs. 15 players - trying to either eliminate all enemy ground targets or destroy all enemy aircraft.
... The second mode is called "Escort." It will require you to escort allied bombers to some critical point on a map or to intercept and destroy enemy bombers.
Lastly, just for fun: I know as soon as I load it up, I'm going to fly as high as I can in my little P-12. How high up can you fly?
Each plane will have its maximum altitude, but it will be about three times less than it was in real conditions. We have squeezed the altitude for our battle arenas and that's done to satisfy gameplay needs.
---
---
---
---